This Prime Ministerial Selfie Explains Tony Abbott's Massive New Facebook Following
Young Indians love Mr Abbott more than anyone else.
Triple J's Lindsay McDougall put together an image on Tuesday that shows a startling new fact: Prime Minister Tony Abbott's Facebook page is liked by more young Indians than any other group.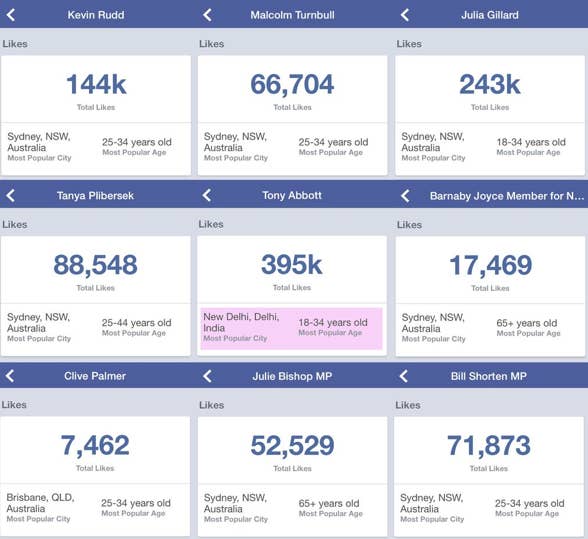 He told BuzzFeed News the inspiration originally came from The Bondi Hipsters who uploaded this image and questioned whether Mr Abbott had actually bought the followers.
So why the huge spike in followers - up 15% in a week? Is Mr Abbott buying bots to follow him? It doesn't appear so.
A selfie was posted on Indian Prime Minister Narendra Modi's Facebook account last week. Mr Modi has more than 25 million Facebook fans and the photo has already been liked more than 700,000 times.
On the same day - November 18 - likes to Mr Abbott's page exploded, especially from young people from New Delhi.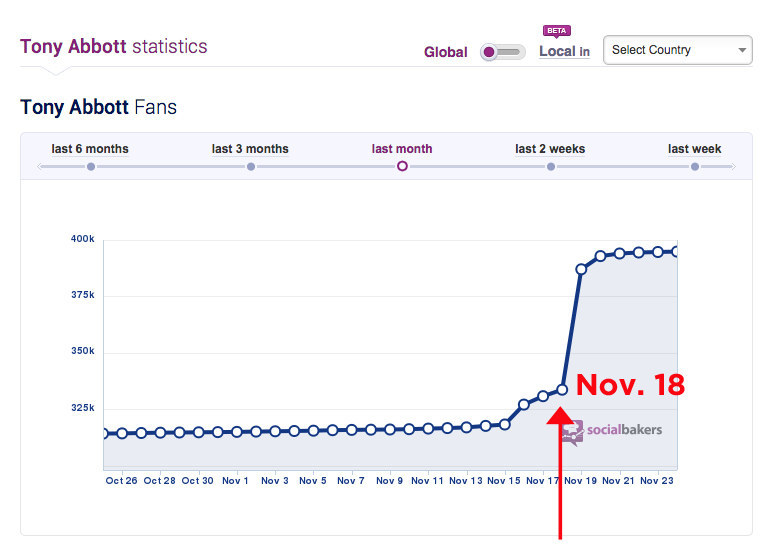 A spokesperson for Prime Minister Abbott told BuzzFeed News his office has not bought any likes and that the HUGE growth is "organic".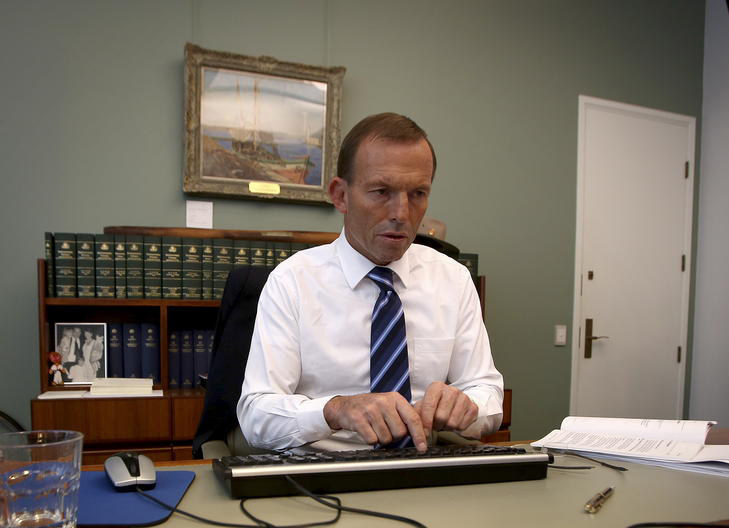 "It is no secret that the Prime Minister hosted a number of world leaders in recent times, including Indian Prime Minister Narendra Modi," said the spokesman.
"These visits attracted large international audiences to the Prime Minister's social media channels, thus generating a spike in organic engagement with the page."
A similar thing happened to Australian cricketer Brett Lee on the same day. He was photographed with Modi and his Facebook likes climbed to over one million.
It appears Modi is bringing in all the likes for Australians right now. And Mr Abbott is feeling the love.