The ABC has ordered more security to conduct thorough checks on audience members for tonight's hotly anticipated Q&A episode after a group of flag-waving "patriots" wheeled around a roasted pig outside the organisation's Melbourne office on the weekend.
BuzzFeed News understands there'll be a beefed up security presence around the building, with audience members going through bag checks and monitored by more guards at the ABC's Ultimo headquarters.
All eyes will be on the live panel show after it was accused of "betrayal" by the prime minister and pilloried by some sections of the right wing media for hosting a question by former terror suspect Zaky Mallah.
Parliamentary secretary Alan Tudge and conservative thinker Nick Cater both withdrew from tonight's show citing concerns the ABC had not done enough to take responsibility for Mallah's appearance.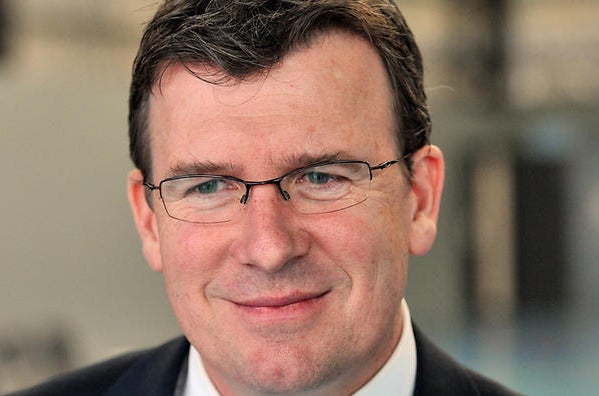 Q&A producers tapped The Australian's Paul Kelly to take one spot and are mulling another replacement to appear with Labor MP Tanya Plibersek and Human Rights Commissioner Tim Wilson.
BuzzFeed News spoke to Tim Wilson and asked whether he considered boycotting.
"If I were a private citizen I would have withdrawn. But as an independent statutory officer I feel obliged to present and explain what free speech actually is," he said.
Last week's episode and the insane controversy that followed led to the organisation receiving the most complaints in its history. Its Facebook page was inundated with messages and the switchboard received more than 1000 calls, including death threats against staff.
As BuzzFeed News revealed last week, it prompted the ABC to email staff and warn them to report suspicious activity around the building.
Some of that deeply suspicious activity occurred outside the ABC's Melbourne office on Saturday. The anti-Islam, far right wing group United Patriots Front showed up waving Australian flags and pushing a suckling pig.
There were a few speeches from the group of seven protestors. One ABC staff member joked to BuzzFeed News that their arrival was welcomed because, "that pig looked delicious and we needed lunch."
It prompted others on Sunday to get some chalk and scribble messages of support on the pavement outside the Southbank offices.
The government review into the decision to invite Mallah is scheduled to be concluded by tomorrow. Communications department investigators have been interviewing Q&A staff and are expected to hand a list of recommendations to minister Malcolm Turnbull.
Tony Abbott said last week, he wanted 'heads to roll' and didn't want the incident to be forgotten about in an ABC "whitewash" inquiry.