Australia's Immigration Minister Scott Morrison has announced that 157 asylum seekers detained on a Customs ship will finally be brought to Australia.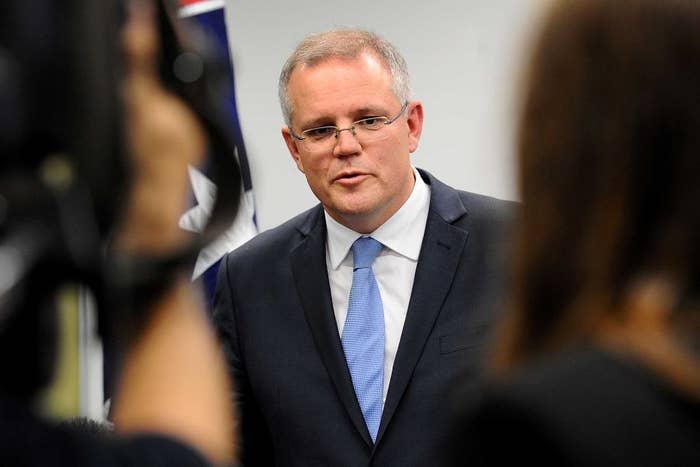 Mr Morrison stood with Prime Minister Tony Abbott last month to mark 'six months with no boats'.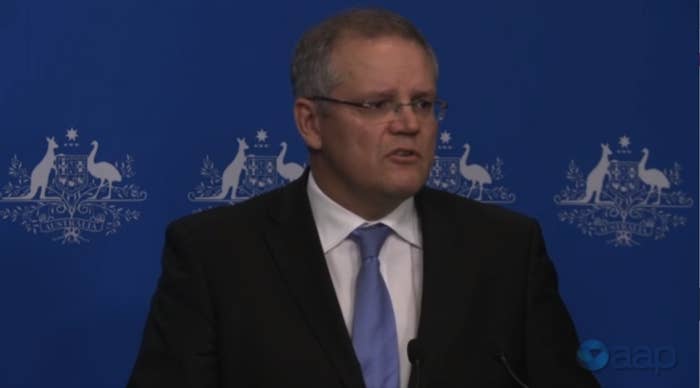 In the interview transcript posted to the Immigration Minister's website the Prime Minister repeatedly claims to have "stopped the boats."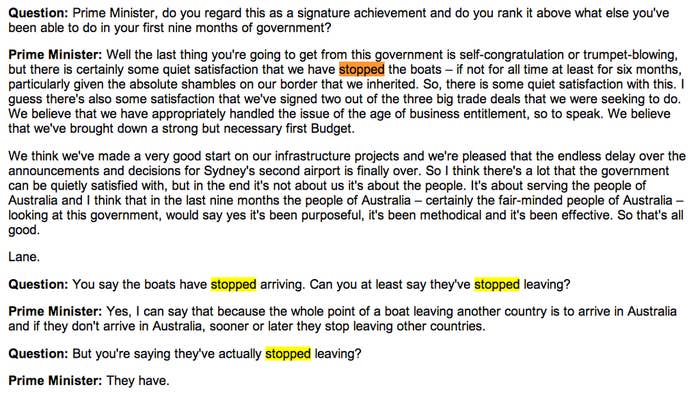 In Friday's press conference, Mr Morrison then continued to attack the claim it had promised to stop *all* boats.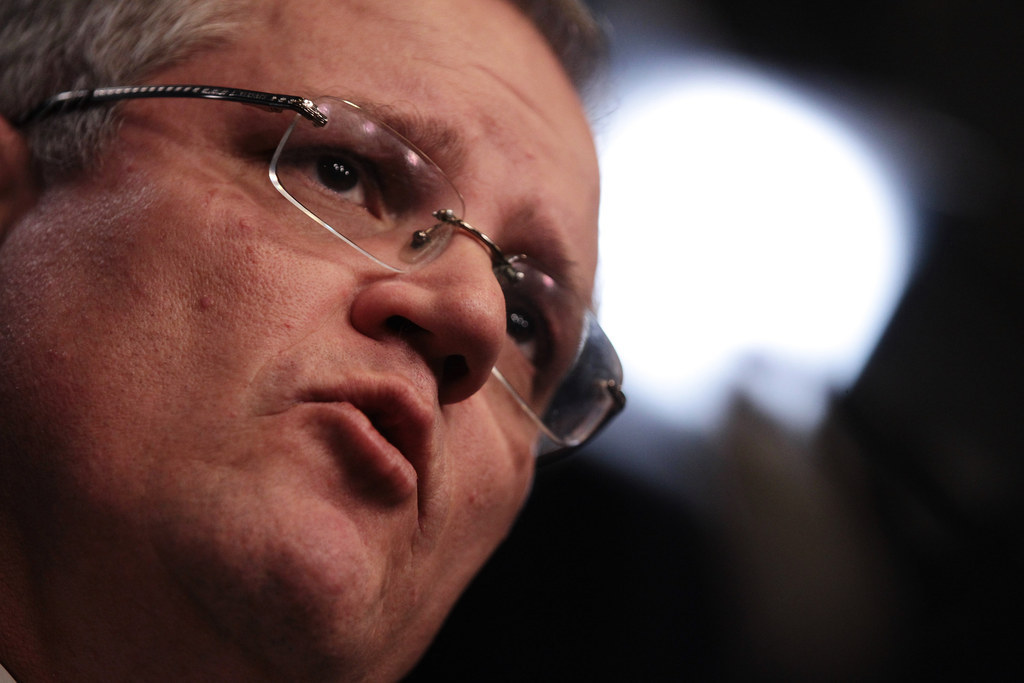 There you go. The Immigration Minister has spelled out that Operation Sovereign Borders will do what the Howard Government set out to do, and "stop the boats".
Just not *all* the boats.