Wall Street Journal Middle East columnist Yaroslav Trofimov was scrolling through a news story on his phone on Sunday when this Australian anti-refugee ad popped up.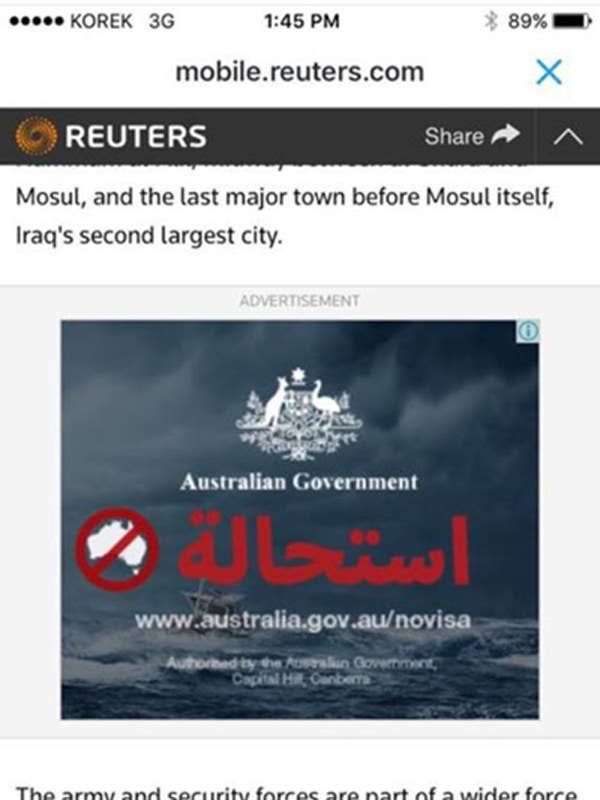 As anti-refugee advertising spreads among the tens of thousands of people fleeing active war zones, Australian bombers and special forces continue to contribute to the anti-ISIS war effort in Syria and northern Iraq.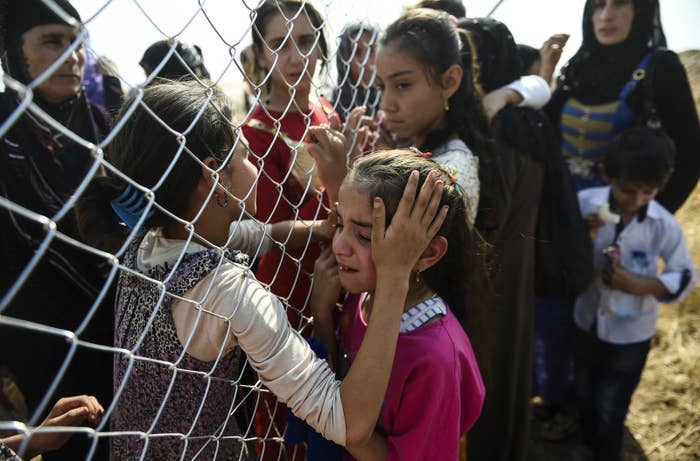 The ads are a signature element of the Australian government's "Operation Sovereign Borders", which has seen the military called in to tow back asylum-seeker boats to Indonesia.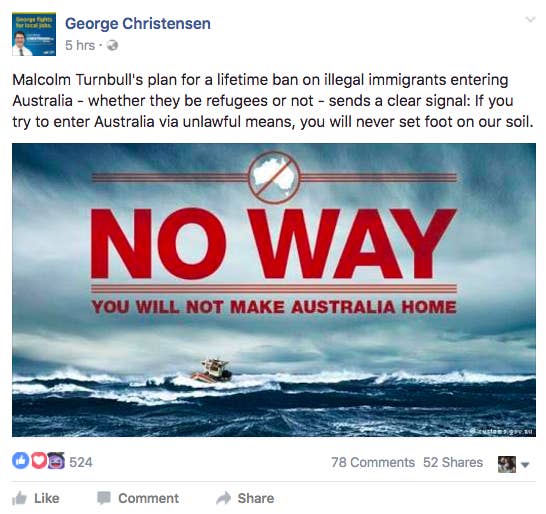 The operation has been heralded by some right-wing groups in Europe as a great success. Australia's PR tactics were even adopted by prominent Dutch anti-immigration politician Geert Wilders earlier this year.