The striking image has been used repeatedly over the last week to unite Australia against ugly clashes at Melbourne's "Reclaim Australia" protest last weekend.
The Melbourne rally got out of control when left-wing counter-protestors clashed with far-right groups on the edge of Federation Square.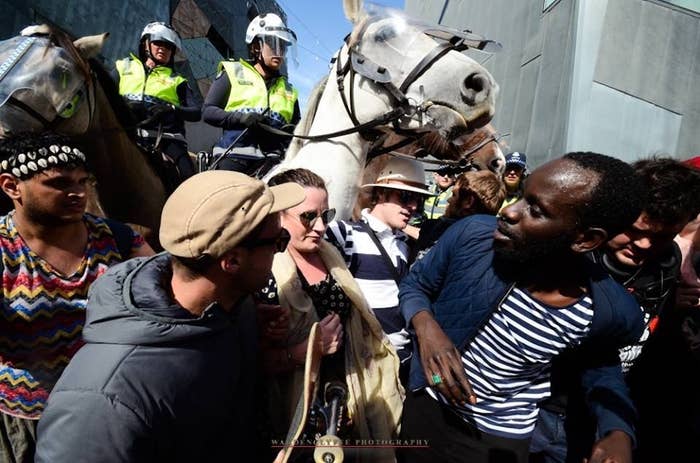 Reclaim Australia claims to be a group concerned about what it calls the "Islamisation" of Australia. It focuses its energy protesting against halal certification (which it calls the "halal tax") and Sharia Law.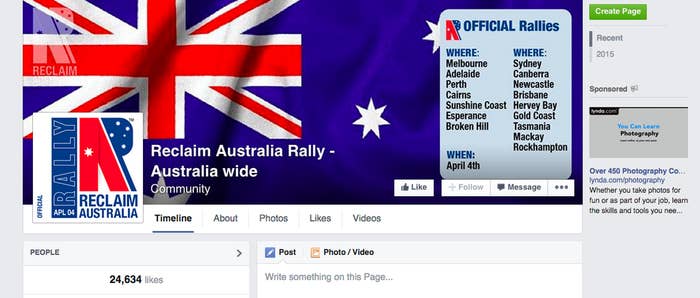 And despite repeated assurances the group were peaceful and definitely didn't hold extreme racist views, some men bearing neo-Nazi symbols showed up in Melbourne.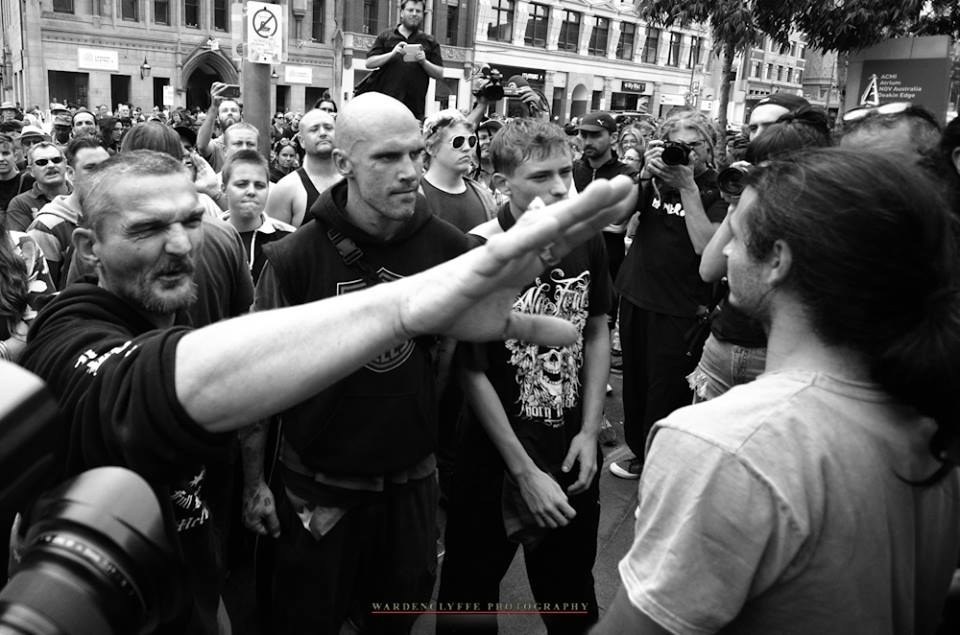 The small group, including this man with a swastika tattooed on his head, were captured clashing with left-wing protestors who had come to the Melbourne Reclaim Australia event to "counter protest".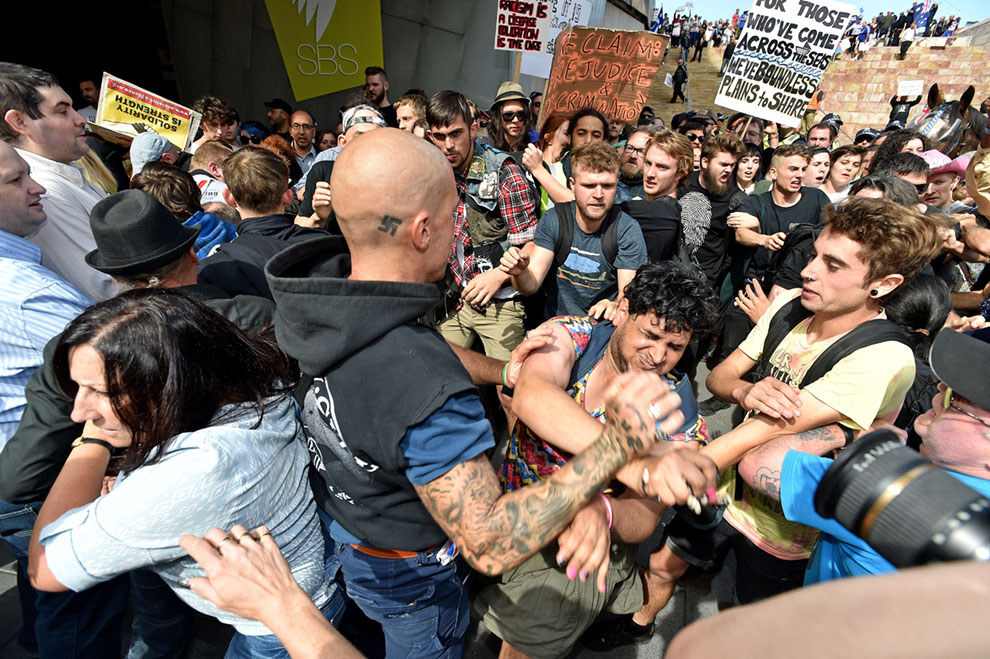 This photo taken by freelance photographer Kenji Wardenclyffe shows one of the counter-protestors calmly standing in the way of the man with the swastika tattoo.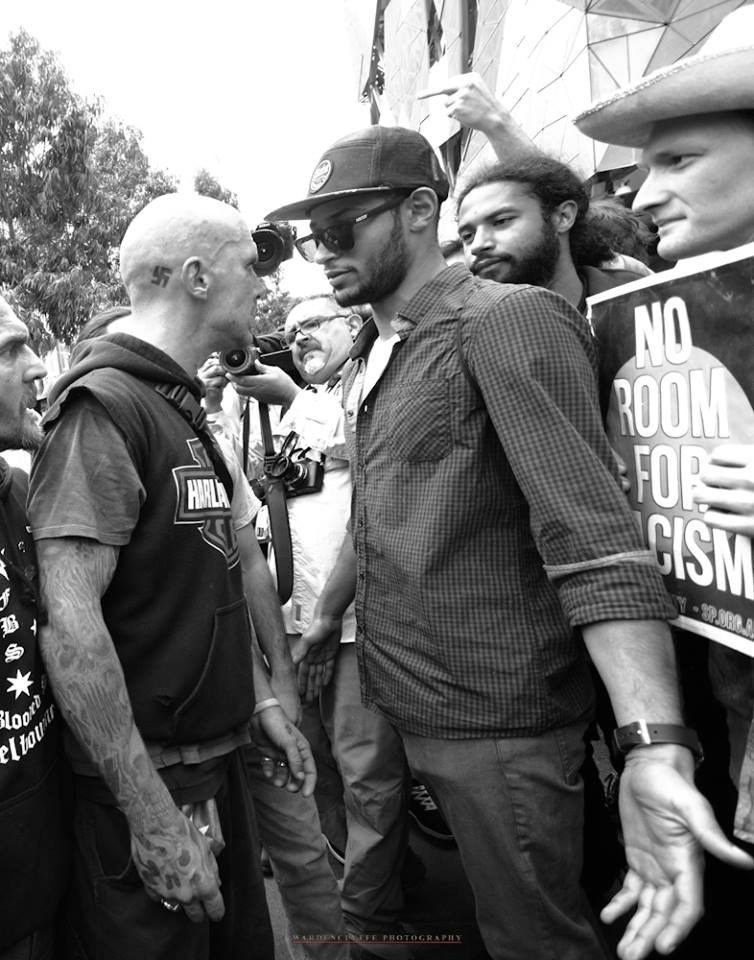 The neo-Nazi appeared and pushed through the crowd and began to yell at the (left-wing protestors).The neo-Nazi then got in the face of the man in my photo with sunglasses who had moved into a position to prevent him from getting through.The neo-Nazi yelled at him in a manner which seemed to be an attempt to start a fight, but the guy with sunglasses remained calm and didn't engage. This is when I got the photo.
"The neo-Nazi and his friends appeared to try and fight the protestors, but the man in the sunglasses pushed in the way, seemingly using himself as a shield to prevent it."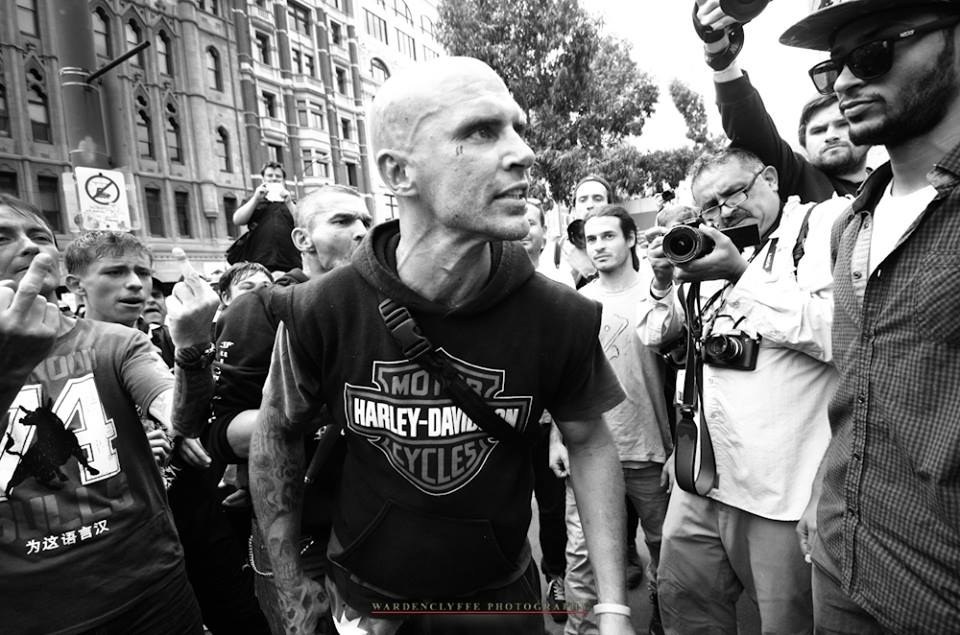 Wardenclyffe said the two never violently engaged but the man and his friends moved throughout the crowd.
One of the speakers at the Reclaim Australia rally accused left-wing protestors of "planting" the neo-Nazis in the crowd.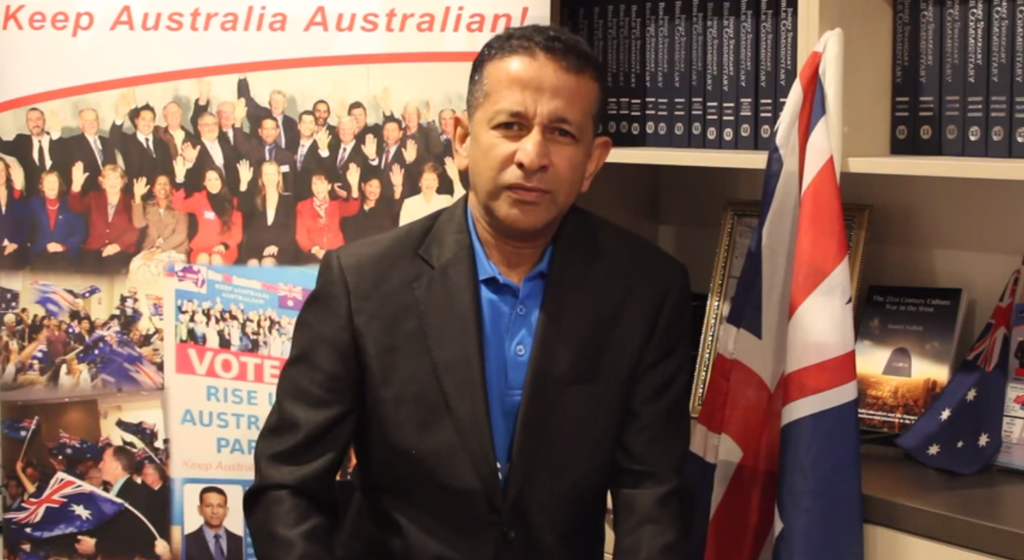 "The guy who came in was an implant, possibly by the Socialist Alliance. Because the guys who organised the rally told every single person for three months that this was going to be a peaceful rally," he said to 3AW radio.
Whether it was an "implant" or not... it's become a powerful image of someone standing against deeply racist views held by some in Australia.