The defence secretary, Sir Michael Fallon, announced his resignation from the cabinet on Wednesday night, referring to allegations that had emerged in the last few days about his past behaviour towards women.
In a resignation letter to the prime minister, Fallon said that his past behaviour had "fallen below the high standards that we require of the Armed Forces."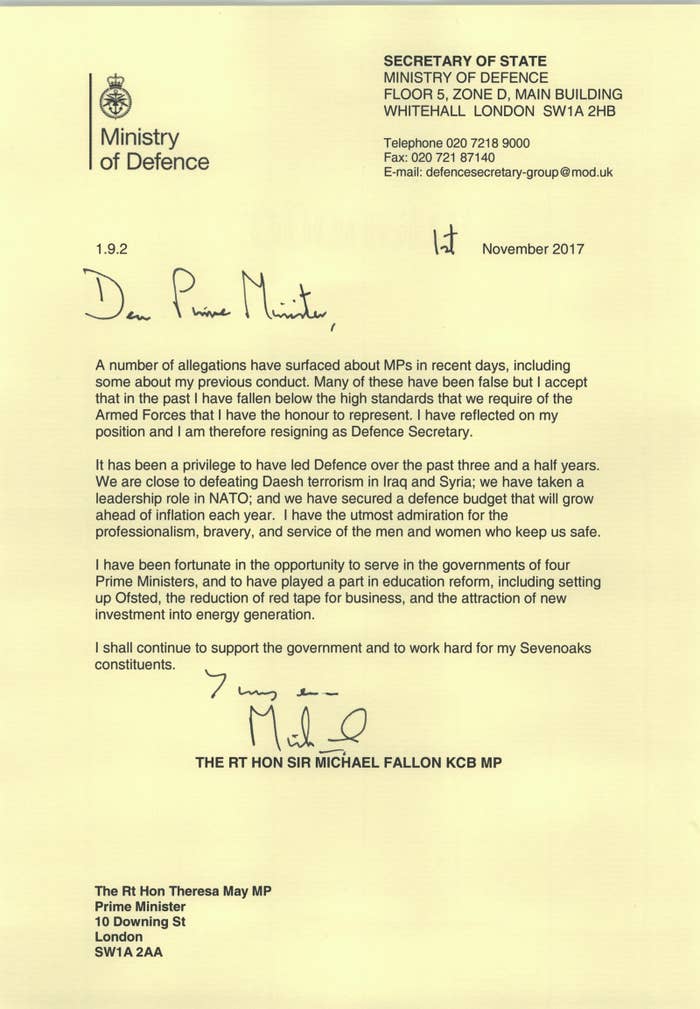 "A number of allegations have surfaced about MPs in recent days, including some about my previous conduct," Fallon wrote.
"Many of these have been false but I accept that in the past I have fallen below the high standards that we require of the Armed Forces that I have the honour to represent.
"I have reflected on my position and I am therefore resigning as Defence Secretary."
Prime minister Theresa May accepted Fallon's resignation, writing that he'd set an "example ... for servicemen and women."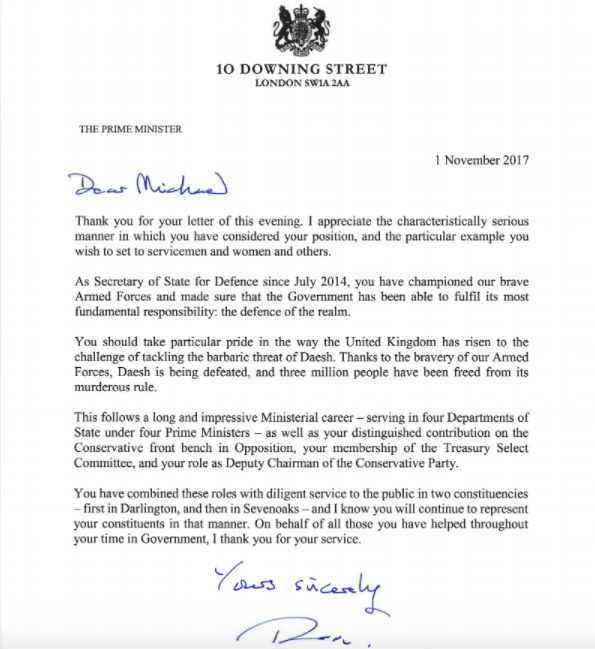 "Thank you for the letter of this evening," May wrote. "I appreciate the characteristically serious manner in which you have considered you position, and the particular example you wish to set to servicemen and women and others."
Earlier this week, Fallon apologised to the radio host Julia Hartley-Brewer for having repeatedly touched her knee during a dinner in 2002, until, she said, she threatened to "punch him in the face".
But Hartley-Brewer said it would be "insane and absurd" if the resignation was over that incident 15 years ago.
"If this is over 'kneegate' and him touching my knee 15 years ago and me not having any issue with it today, then this is the most insane and absurd resignation of a cabinet minister ever," she told Sky News.

"However, I do not know that is the reason."

She, along with Westminster correspondents, speculated that more allegations relating to Fallon's past behaviour might emerge.