These Indonesian Farmers Just Kept Working Despite A Huge Volcanic Eruption
Mount Sina... BANG!
Some incredible images have emerged of workers tilling fields as Indonesia's Mount Sinabung erupted last week.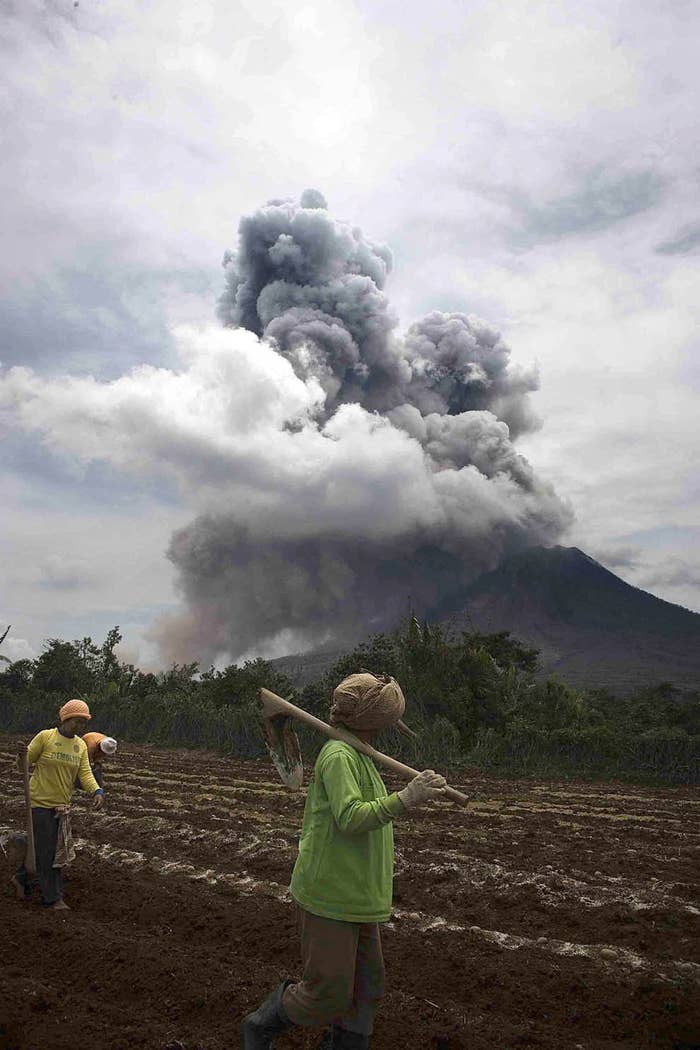 The Sinabung volcano hadn't erupted for 400 years before breaking out in 2010. Since then the 2,460m beast keeps erupting, threatening those living in the Karo district of Sumatra.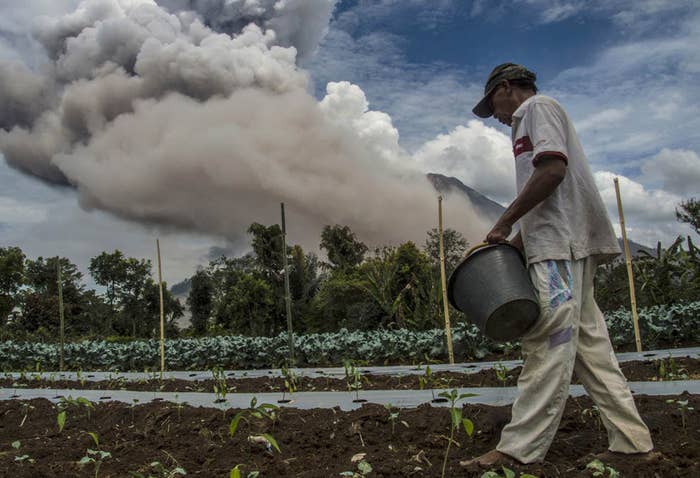 More than 18,000 villages were forced to evacuate when the volcano erupted again last week. Other village farmers (including some refugees) instead just kept working the fields.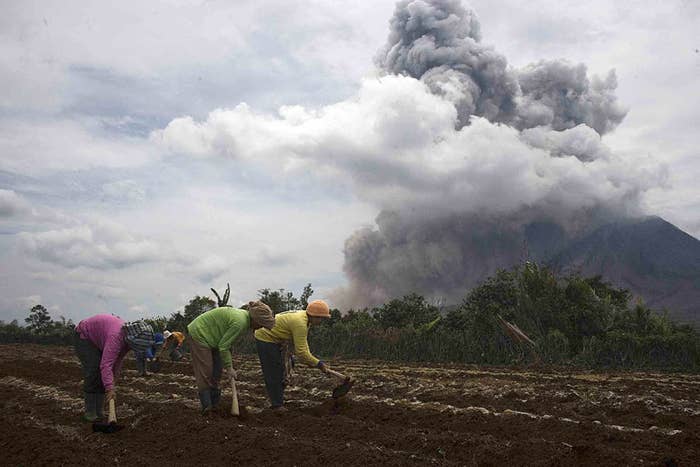 Those outside the danger area could only watch on.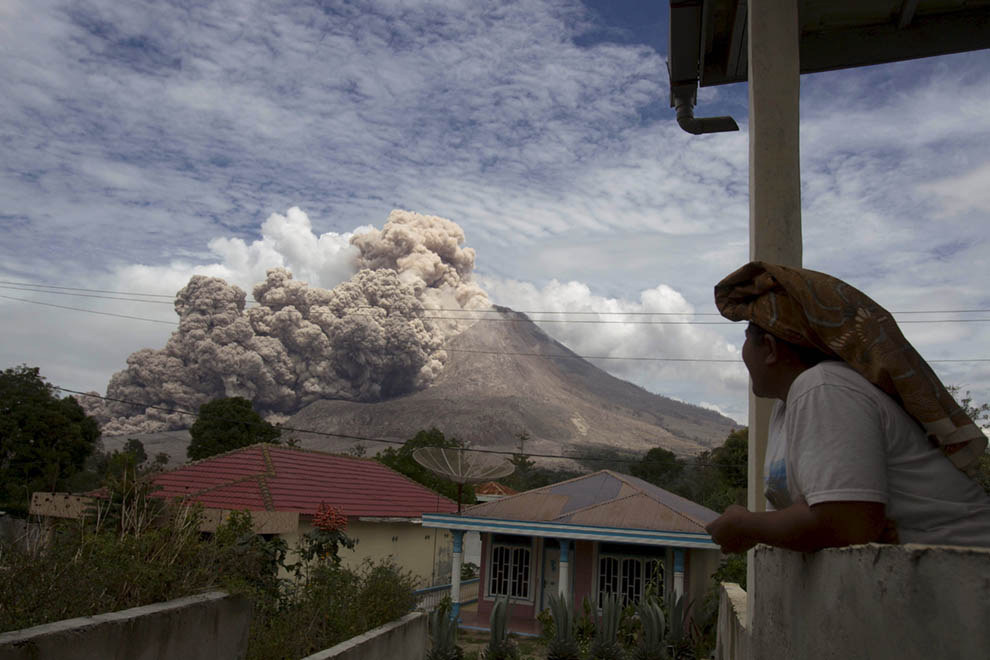 Like BuzzFeed Australia on Facebook.