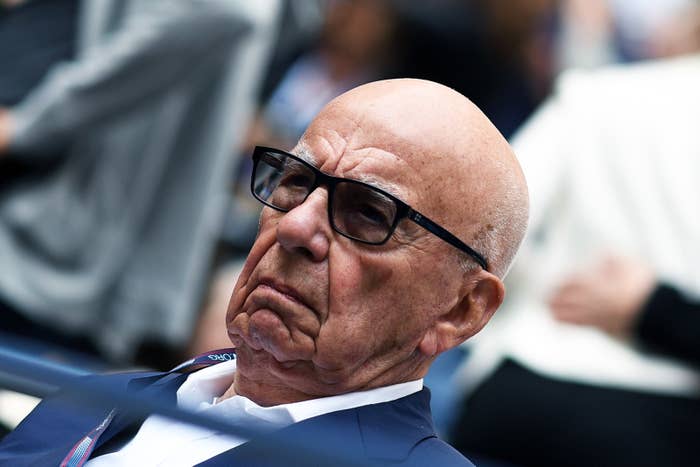 The UK government has announced that Rupert Murdoch will finally get his chance to buy out the rest of European cable company Sky as long as the media mogul sells the 24-hour news channel Sky News.
Murdoch has been trying to complete a Sky takeover for many years but has faced significant obstacles, including long-running regulatory fights, public outrage over phone hacking, and stiff political opposition from the targets of his newspapers.

On Monday, the government said it agreed with regulators that Sky News should be "divested" from the Murdochs in order to protect its editorial integrity.

"I need to be confident that the final undertakings ensure that Sky News remains: financially viable over the long-term … is able to operate as a major UK-based news provider … and is able to take its editorial decisions independently, free from any potential outside influence," said culture secretary Matt Hancock.

"I have asked my officials to begin immediate discussions with the parties to finalise the details with a view to agreeing an acceptable form of the remedy, so we can all be confident Sky News can be divested in a way that works for the long term."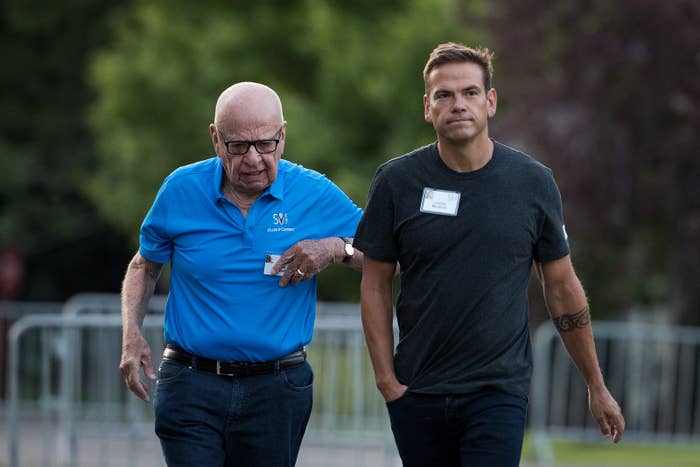 One way proposed by the culture secretary would be for the Murdoch empire's new buyer Disney to buy Sky News, and commit to run the news channel for 10 years. He said Murdoch and Fox will now have 15 days to respond.
Hancock's parliamentary statement effectively fired the starting gun on a complicated bidding war for Sky, with Hancock announcing the government would also be clearing a competing offer by Comcast.
The US media giant – which owns NBC Universal and has a stake in BuzzFeed – announced earlier this year a more lucrative bid for Sky, putting pressure on Murdoch to up his offer.
If that wasn't confusing enough, separately, Disney put on the table a takeover of Murdoch's Fox entertainment business earlier this year. The deal would see Murdoch keep right-wing news station Fox News, Fox Business, and sports network Fox Sports under a new company "New Fox", led by Murdoch's son Lachlan.
But other parts of the old Murdoch empire – the movie studio 21st Century Fox, TV channels FX and National Geographic, stakes in Sky, Star India, and streaming service Hulu – would go to Disney. The news happened to be welcomed by movie fans, with crossover projects, like between Fox's X-Men and Disney's Avengers, mentioned in the companies' press release.

Then, last month, it emerged that Comcast was also preparing to make a counter-bid for Fox.
It's widely assumed all this bidding and counter-bidding around Disney, Comcast, Fox, and Sky is an attempt by the established players to beef up in the face of the threat posed by dominant streaming services Netflix and Amazon.
Monday's announcement in Westminster is the closest Rupert Murdoch has come to getting his hands on the company he founded in 1990.
Labour's Tom Watson – one of the most outspoken voices against the Murdoch media empire – said the government's decision was a win for Fox: "The Murdochs will be relieved that the old order is starting to reassert itself."