"Integrity."
It's the word Liberal MP Philip Ruddock uses over and over again (11 times in five minutes) to defend one of the world's most controversial immigration systems - the one he helped to design as a Howard government minister.
"You can't have a successful [immigration] program that lacks integrity. That means you need to have integrity around migration selection and you need to make sure that there's no rorting," he said.
"You also need to ensure that if you have an open door, you don't allow people to slip in through the window."
It's a provocative metaphor to describe the hardline asylum seeker policies he helped create as immigration minister under Liberal prime minister John Howard from 1996-2003.

Ruddock is now 72, and in his 43rd year in parliament. As Europe grapples with a refugee crisis and speculation over whether the Paris attackers were among the thousands of refugees who crossed Europe to escape the conflict in the Middle East, he is unapologetic about his work as immigration minister.
Before the parliament now are amendments that would see 112 children taken out of mainland detention centres, and Ruddock is adamant the laws shouldn't be passed.
He makes a direct link between asylum seeker children and terrorism.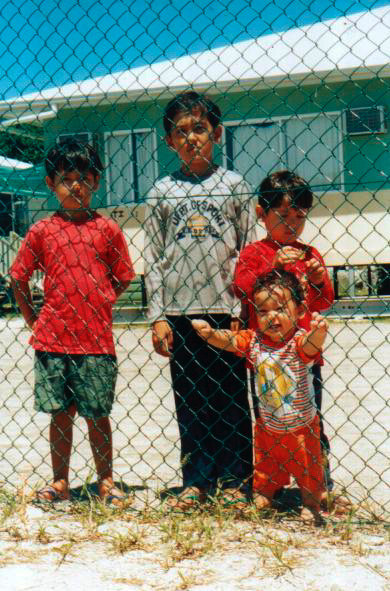 "It's totally unreasonable. A person who might be planning terrorist acts or has been linked with an inappropriate organisation, or has been rejected because of character concerns, can use their children to require them to be released," says Ruddock.
"I know there are people of character concern – I can't say of what specific concern – whose children are with them, and the argument is the children will not go if dad can't come and so they remain in detention."
"We say, we're perfectly happy to release them, even mum can go, but the difficulty is that there is a character issue [with dad]."
"If you're telling me that people of character concern should be released, terrorist threats would be released into the community, then I want to see you write that story."

The comments are a far cry from Ruddock's new, carefully cultivated image as everyone's favourite kooky granddad.

Since being sacked as government whip in February, Ruddock has become a caricature of what could be affectionately considered a "grand daddy MP", starting a Twitter account and giving away mugs with his face on them.
Last month BuzzFeed News gave Ruddock a lesson in Snapchat, an interview some experienced Canberra heads described as the "softening of Philip Ruddock".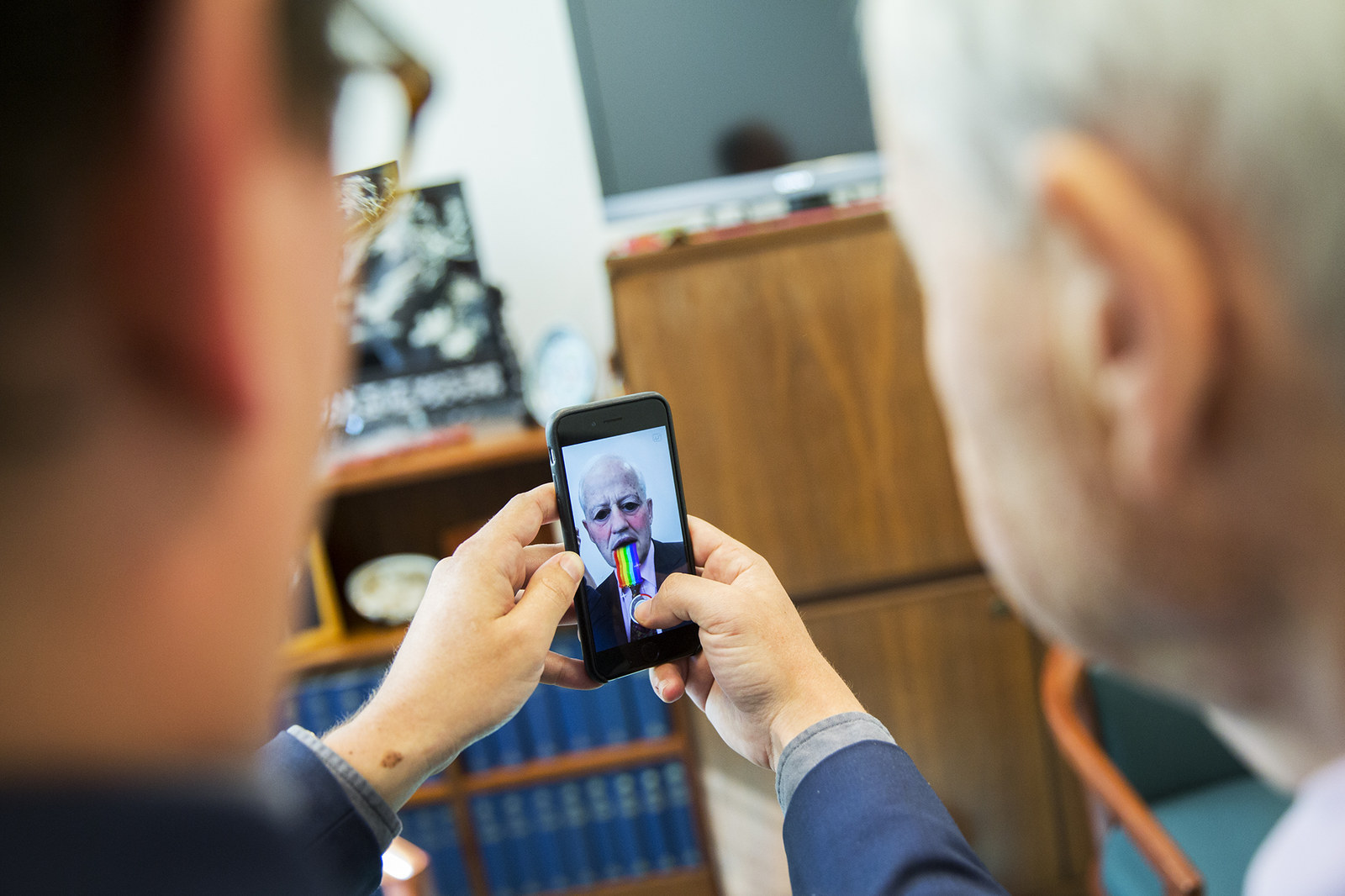 But we also wanted to discuss how his formidable legacy playing a key role in policy around two of Australia's most controversial issues – border protection and marriage equality – had shaped Australia's current political climate.

The contrasts between the old and new Ruddock are stark. To one generation he's the face of 'evil' Howard-era policies: a recurring meme has him photoshopped as Emperor Palpatine from Star Wars.
To another he's the guy with a McDonalds burger named after him.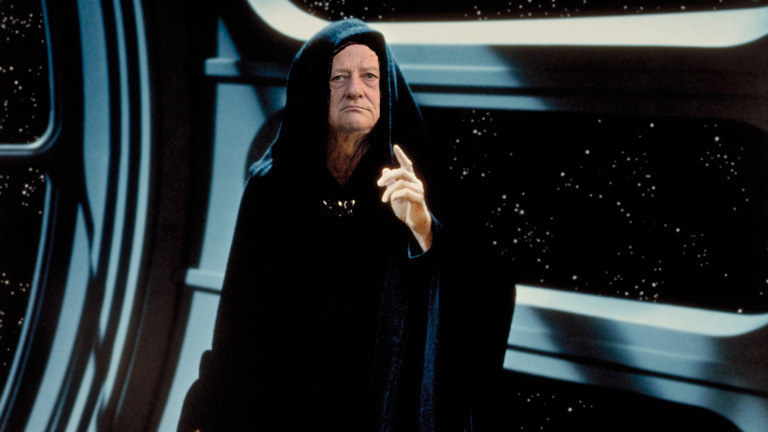 ---
"You here for a mug?" asked Ruddock opening the door. His two young staffers were there, behind their boss and keenly aware of their role in constructing his online persona. 'Political Twitter' is so enamoured with the MP's recent online efforts that when Ruddock tweeted about "an importance [sic] announcement later today via twitter" two weeks ago, rumors immediately started about the possible retirement of the 'Father of the House'.

A Ruddock departure would be significant, not only because it would see Australia's oldest MP leave Parliament, but would also mark the departure of one of the final Howard ministers. It would mean that a blue-ribbon Liberal seat, Berowra on Sydney's upper north shore, would be up-for-grabs for an ambitious young politician. So the tweet set-off alarm bells among the political class.
"Hell no!" one staffer said to a question about whether the mysterious tweet alluded to an impending retirement. "It's nothing contro [sic] lol. I'll have clarify."
It turned out Ruddock was launching "Safari Suit Day", a fundraiser for motor neurone research that would hopefully see the MP don khaki in the House of Representatives.
This was 'fun' Ruddock at his finest.
But the cartoonish, cheeky old man clashes with the image many Australians have of Ruddock. If you're not old enough to remember the Howard years, you only have to look at photographs of violent protests over the last two decades to see that he is the man many blame for turning Australia into a fortress with his controversial refugee policies.
---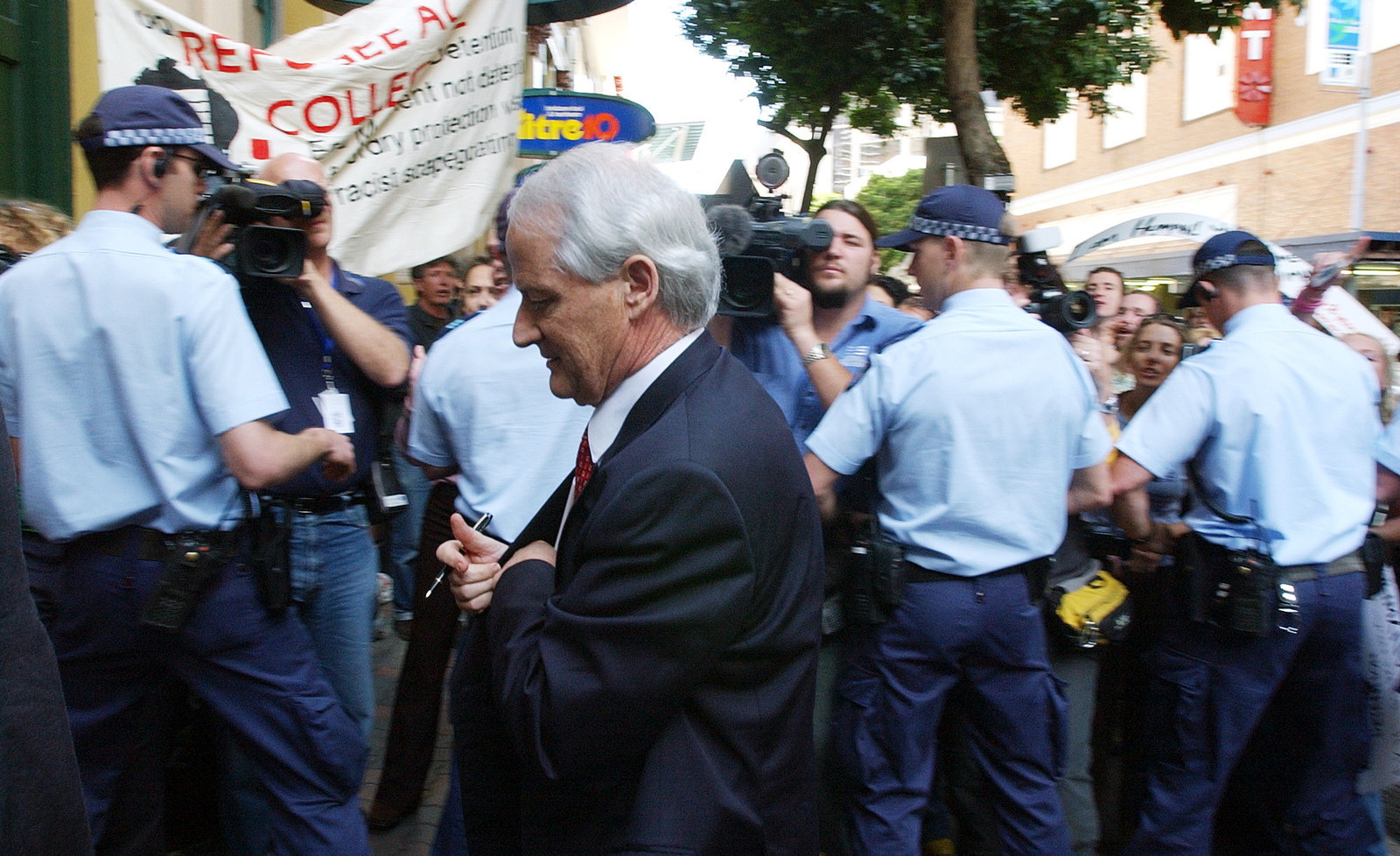 Philip Ruddock was once a moderate voice in the Liberal party, before being made immigration minister by John Howard in 1996. But over the next seven dramatic years, Ruddock was dutiful to Howard.
It was a boatload of asylum seekers, picked up at sea by Norwegian vessel the MV Tampa in the lead-up to the 2001 election, that would define his legacy.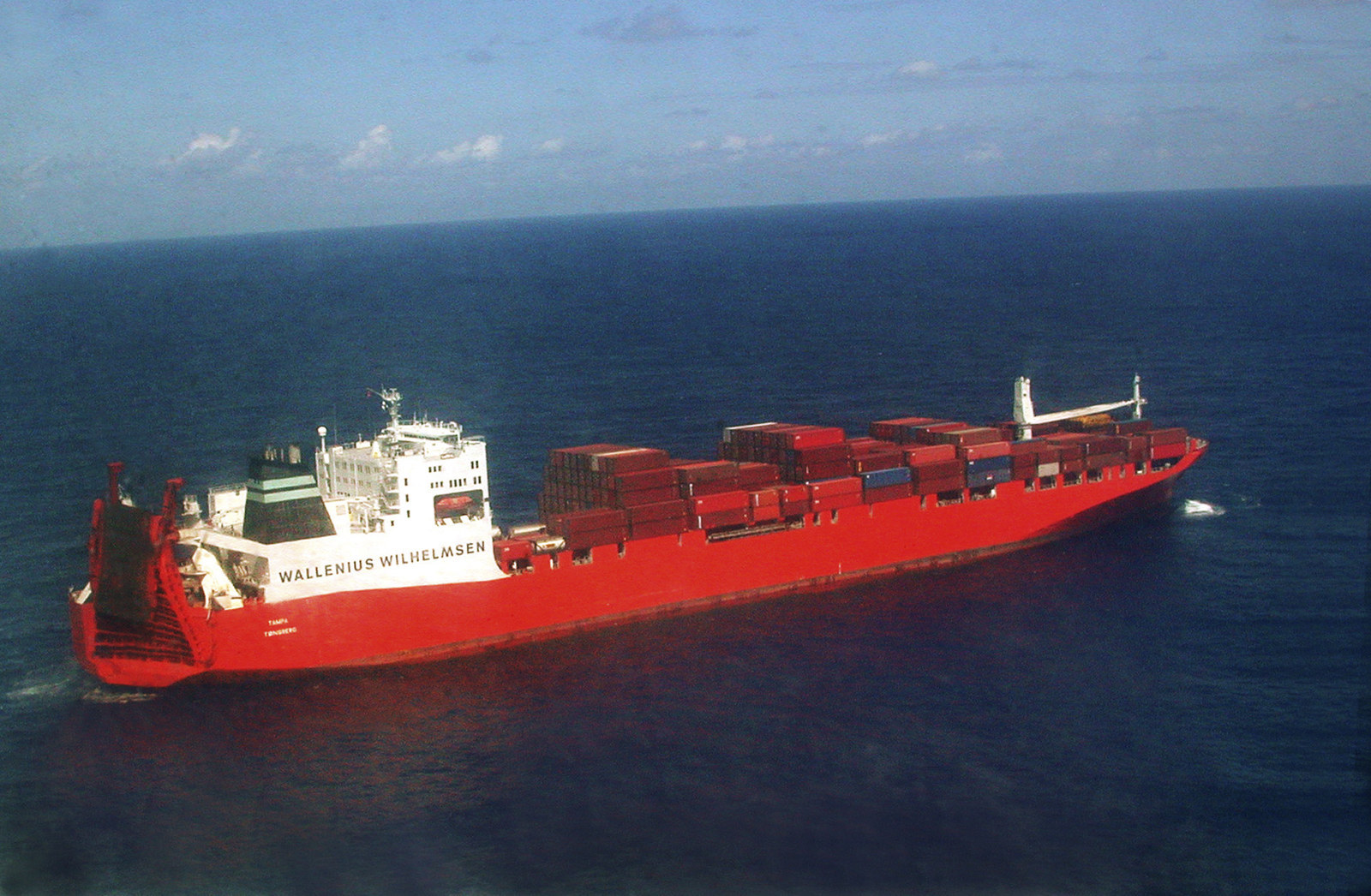 "If you allow people to dictate to you the circumstances in how and when they'll be received then you've lost control of your borders," Ruddock told BuzzFeed News, echoing John Howard's famous, "We will decide who comes to this country and the circumstances in which they come" – a speech that has defined Australian politics for over a decade.

The government refused to take the 438 asylum seekers on board the MV Tampa, leading to a diplomatic standoff. Ruddock drafted new laws that arranged for them to be taken to the island of Nauru under what has since became known as the "Pacific Solution".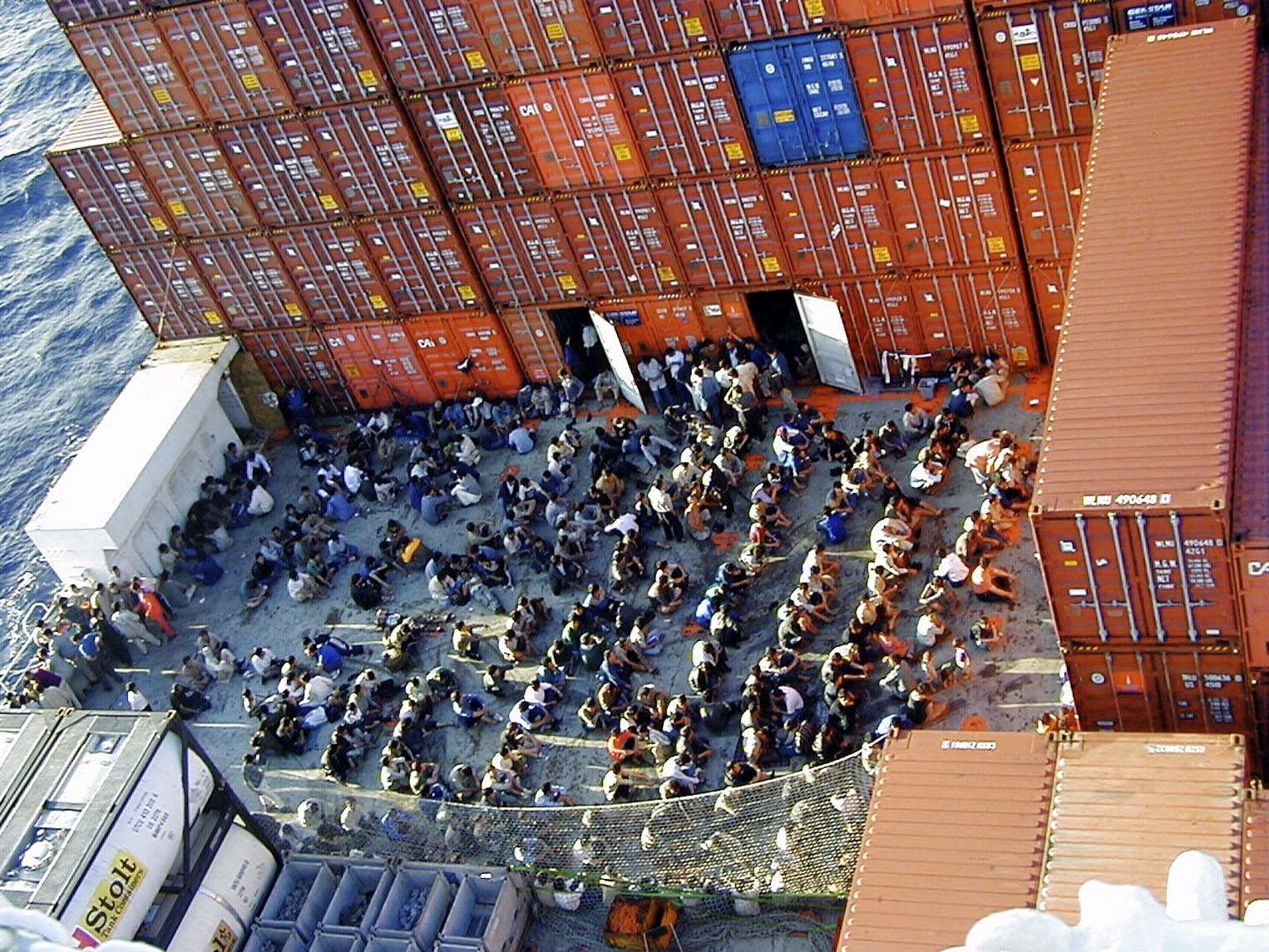 "Yes there was a degree of improvisation about it. Yes it took a while to build the facilities. But what dictates that? It's the people who don't book in, who don't tell you they're coming but say you're going to have us whether you like it or not."

"I don't apologise for that. I think it was the right and appropriate thing to do at the time. I think offshore processing is still appropriate. I don't think people should be treated inhumanely."
Ruddock's immigration infrastructure is still in place, with hundreds of asylum seekers languishing in offshore detention camps and children behind razor wire. Earlier this year the UN found Australia was systematically violating global torture conventions.
"The government of Australia, by failing to provide adequate detention conditions; end the practice of detention of children; and put a stop to the escalating violence and tension at the regional processing centre, has violated the right of the asylum seekers including children to be free from torture or cruel, inhuman or degrading treatment," read the report from United Nations special rapporteur on torture, Juan Mendez.
"I don't get this happy playful Ruddock. He was quite literally my generation's Scott Morrison or Peter Dutton. He was evil." – opposition MP.
In light of such condemnation, some of Ruddock's parliamentary colleagues are bemused by attempts to overhaul his public profile. "I don't get this happy playful Ruddock. He was quite literally my generation's Scott Morrison or Peter Dutton. He was evil," one opposition MP recently joked.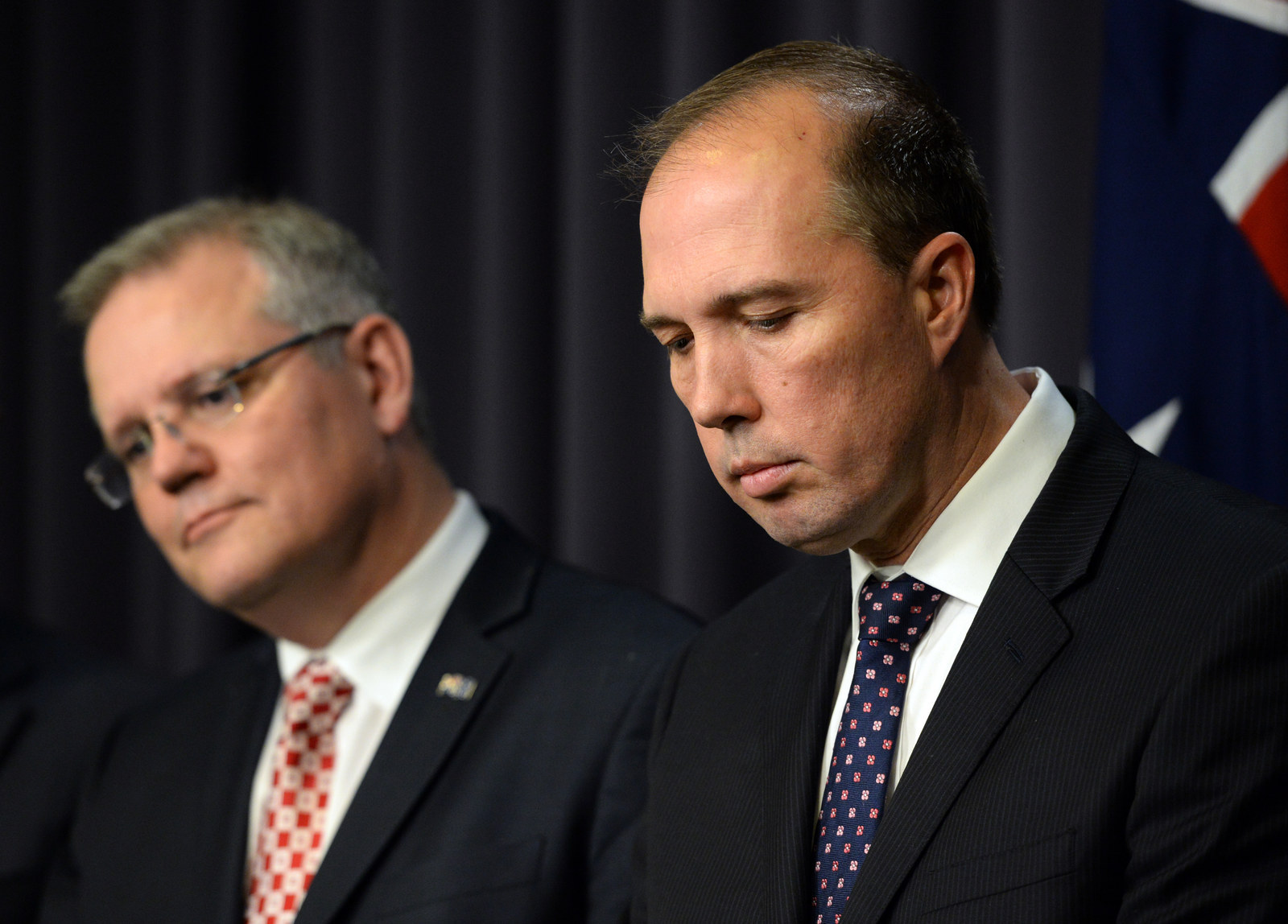 And like Morrison or Dutton, Ruddock also fell foul of the international community. Ruddock is a proud member of the human rights group, Amnesty International, but in 2000 the organisation took the startling step of publicly asking Ruddock to remove his Amnesty pin while performing ministerial duties.
15 years later, the pin is still on his lapel.
---
Ruddock's legacy won't soley be defined by the refugee policies he designed. He was also the man who specifically outlawed "marriage equality" in 2004.
"Gay marriage," he interrupts when asked about it, holding up a finger, smiling from the side of his mouth. He clearly wants to be asked about "gay marriage" not "marriage equality", and the distinction must be important to him, because he corrects it twice.

Marriage equality is the term adopted by many around the world, including BuzzFeed News, to describe the fight for same-sex couples to have equal rights under marriage law.
Activists argue that "gay marriage" is a divisive phrase, suggesting there's "a marriage" and then there's "gay marriage".

After being effectively sacked by Howard from the immigration portfolio in 2003, Ruddock was shifted across to attorney-general.
It was there that he took a starring role defining Australia's ongoing marriage equality debate, passing an amendment to the Marriage Act to define marriage as only between a man and woman. Today Ruddock wants to share the responsibility with his boss at the time, John Howard.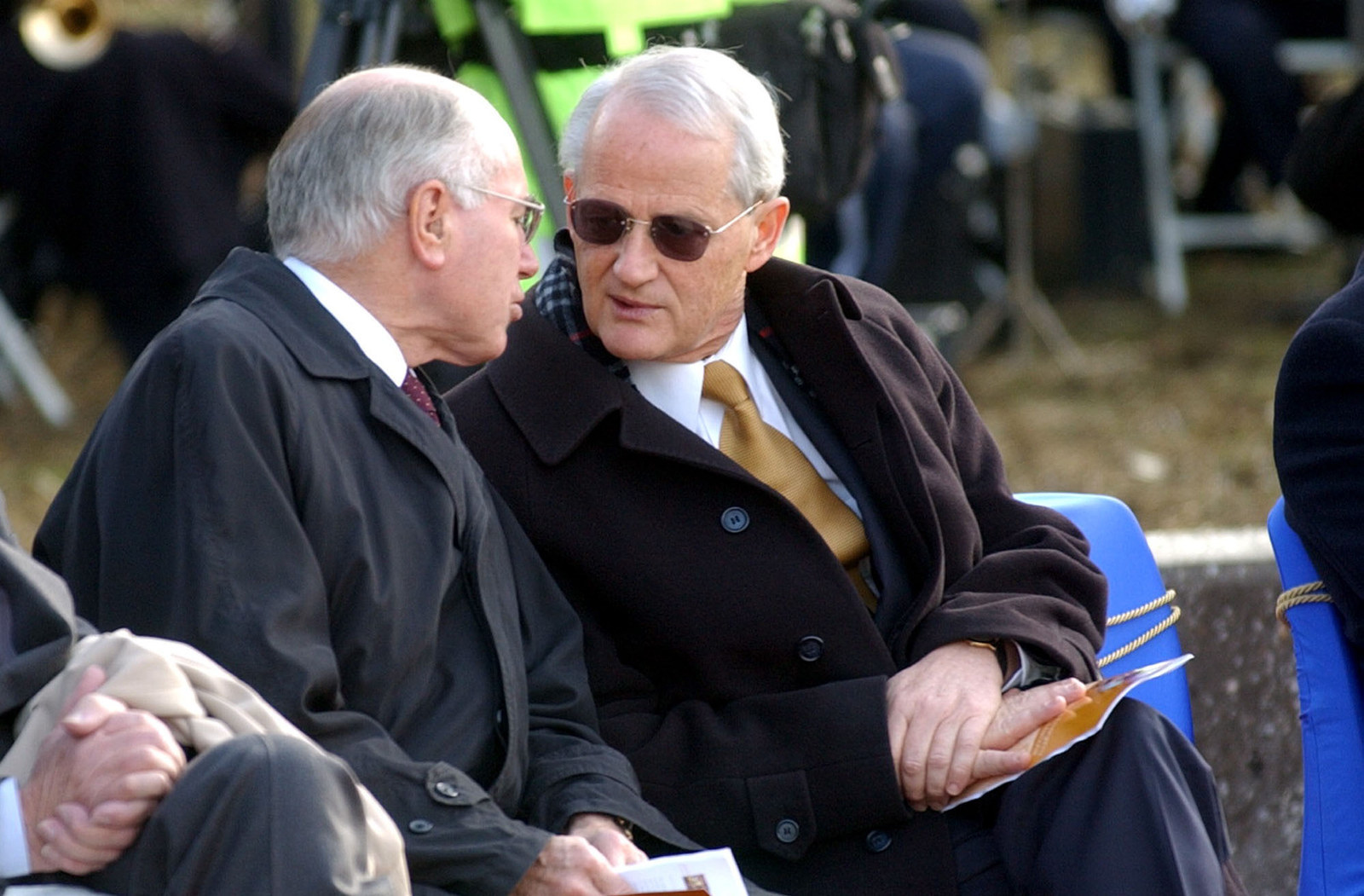 "Howard wanted to put beyond doubt that marriage had a particular definition. The Commonwealth dealt with it," said Ruddock.

"The territories could deal with anything else, but they couldn't make it a marriage. So it could deal with [civil] unions, but not marriage."
It was Ruddock who introduced the Marriage Amendment Act of 2004 into the parliament. Inserted into Australian law was the phrase, "Marriage means the union of a man and a woman to the exclusion of all others". It was this language which ensured the ACT's marriage equality laws were struck down by the High Court in 2013.
"The legislation was moved. And it just happened," said Ruddock.
Not only has the passage of that legislation meant Australia remains the only English-speaking country in the western world without marriage equality, there's now a very nasty hangover. At every marriage ceremony in Australia, celebrants are forced to read out that marriage is "the union of a man and a woman to the exclusion of all others."
Ruddock has no plans to retire and told BuzzFeed News he will stand at next year's federal election in the seat of Berowra. Would a challenge from a talented, younger party star see him stand aside?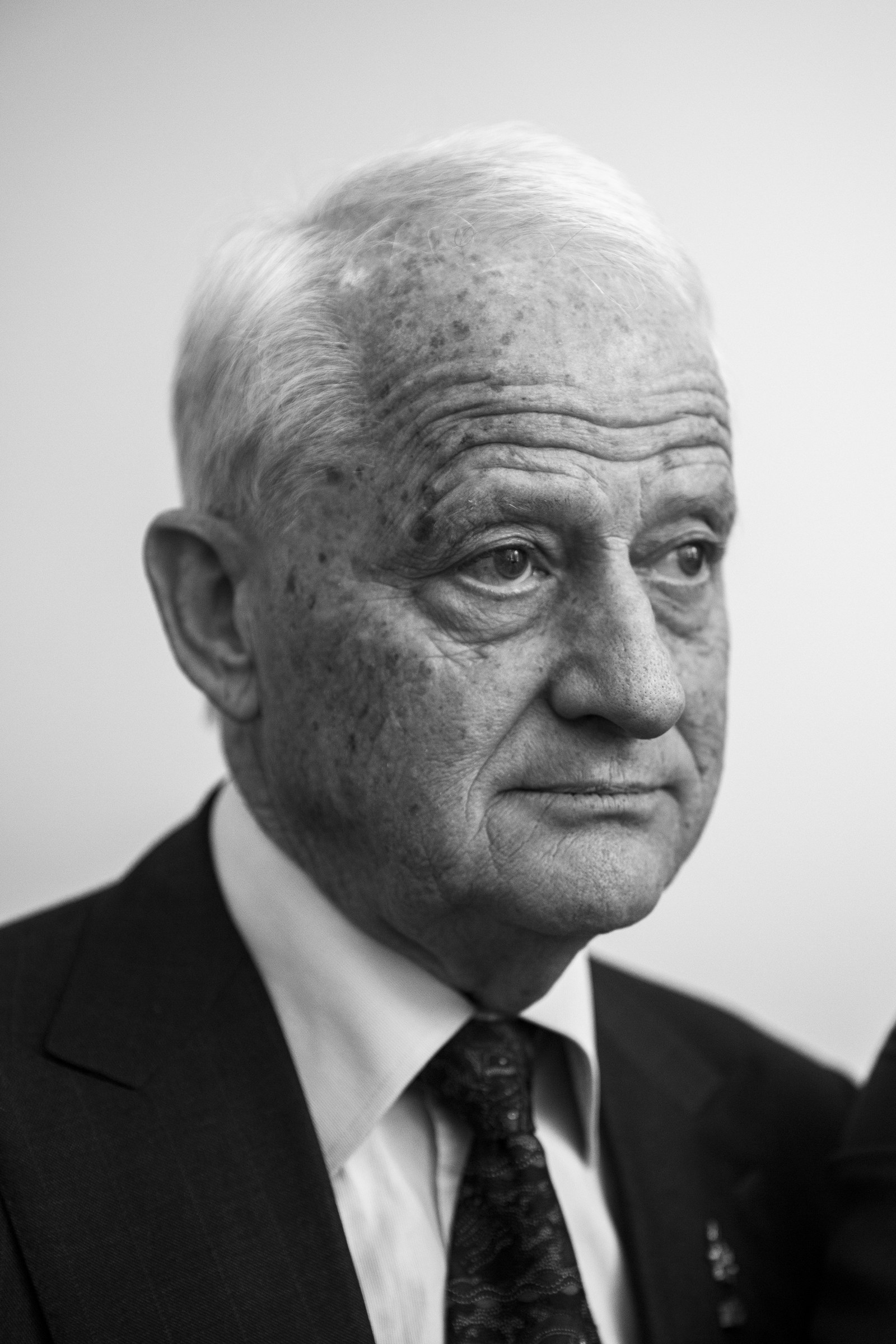 "No, I say welcome. I'm a lawyer. You know I hold a practicing certificate? I kept it because I never knew when I might need it again," he jokes, winking.

"There is nothing permanent about politics. I've never expected to be there as long as I have."
Since being sacked as a government whip by Tony Abbott earlier this year, the veteran is finding his feet with parliamentary work. Along with continuing his efforts to campaign against the death penalty in Asia, he's been tasked with consulting Australia's ethnic communities on the government's controversial citizenship changes, which would see a more vigorous allegiance asked of citizens to Australia.
"When people talk to me about my future and say, 'how long are you going to be here?', I say 'only as long as I can make a difference'."
Philip Ruddock's legacy as both immigration minister and attorney-general is still being felt in modern Australia. If he does stand at next year's election and win, he'll likely witness the overturning of his marriage equality ban in the next parliament.
When pushed on whether it would bother him, he seemed zen.
"The public changes all the time," he said. "It's politics isn't it?"
Asked whether his legacy clashed with his new persona on social media and with how young people saw him in 2015 compared to 2000, he shook his head defiantly.
"No."
"You've not changed?" asked BuzzFeed News.
"I don't think that is the case and I think those who generalise misunderstand me."

Looks like there are no comments yet.
Be the first to comment!