Sydney's Daily Telegraph put together a mock newspaper page on Thursday, making light of rival Sydney Morning Herald and the resignation of veteran journalist Mike Carlton.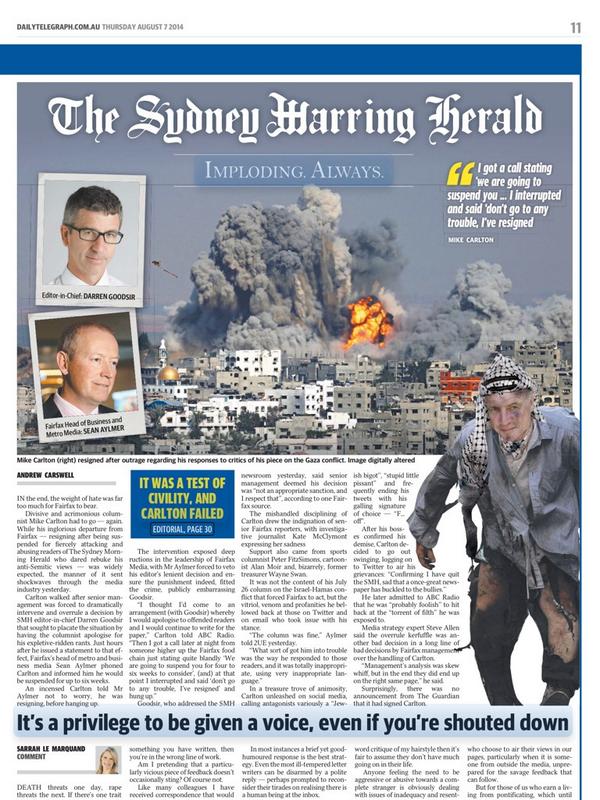 But Bill Walters on Twitter noticed that the Daily Telegraph's graphic artists had photoshopped Mike Carlton's face, with a Arab keffiyeh, on to a disturbing photo.
One of the more iconic photos of the Boston bombings, the photo shows the severely burned James Costello dazed and seeking help.
The Daily Telegraph's editor, Paul Whittaker, issued an apology via Twitter on Friday.
The Sydney Morning Herald enjoyed broadcasting the apology to its own readers.