Senior Labor MP Tanya Plibersek has a message for progressive Australian voters ahead of this year's election. It's like a reverse Star Wars quote: "please think, don't ~feel~."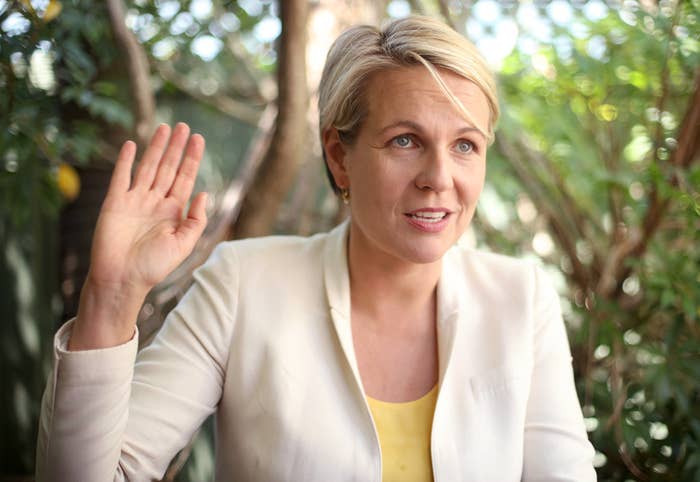 We're in a leafy beer garden in her inner Sydney electorate. Plibersek is eating zucchini puttanesca pasta and arguing against the claim that her position, like a number of other high-profile sitting Labor MPs, is under threat from Greens candidates in the upcoming federal election.
"I think [the Greens are] doing the same as what the Right is doing. They are saying there's an easy answer, that there's a three word slogan that'll fix with this," she says.
"Governing is complex. We are a big country with a lot of opportunities and also a lot of challenges."
"The idea that you should just vote how you feel, I think it kind of misses the point."
Plibersek is one of several Labor MPs trying to head off attempts by the Greens party to court left-leaning inner city voters.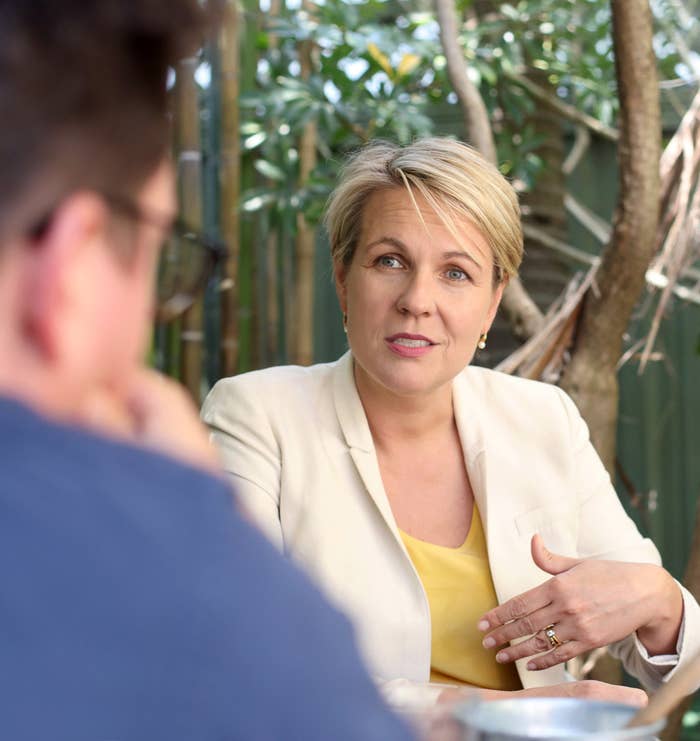 Senior Labor MP Anthony Albanese is another. He delivered one of his iconic tongue lashings on Tuesday morning, telling ABC Radio there's a "secret preference deal" between the Liberal party and the Greens.
"It involves the Liberals giving the Greens preferences above Labor in Grayndler [Albanese's seat], Sydney [Plibersek's electorate], Melbourne, Batman and Wills," said Albanese.
"[Greens] supporters would be horrified by the idea that they are consciously going to assist in the re-election of the Turnbull government if they proceed with this deal."
But BuzzFeed News has been told by the Greens co-convenor Giz Watson "there is no deal. This is nothing more than a cynical attempt to throw mud at the Greens and hope some sticks."
Osman Faruqi is a former Greens strategist who has launched Metapoll - a polling analysis service that is billed as Australia's own version of Nate Silver's famous 538 website.
Faruqi told BuzzFeed News that based on electoral data from 2010 and 2013 it's understandable that Plibersek and Albanese are panicking about a realistic preference deal.
"If the Liberal party decides to preference the Greens again in 2016, the main hurdle the Greens have to overcome is simply out-polling the Liberal party in Grayndler and Sydney, and picking up their preferences to leapfrog the Labor party," he said.
"In Sydney, when you scratch the surface, it looks like Plibersek might be in trouble. While the Greens under-performed at the 2013 federal election in that seat, overlaying results from the 2015 state election shows the Greens actually polled ahead both Labor and the Liberals. Even without Liberal preferences the Greens come within 2% of winning the seat."
"If the Liberal party preferences the Greens they win in a landslide on these figures."
Despite all this Plibersek is inarguably having a good term.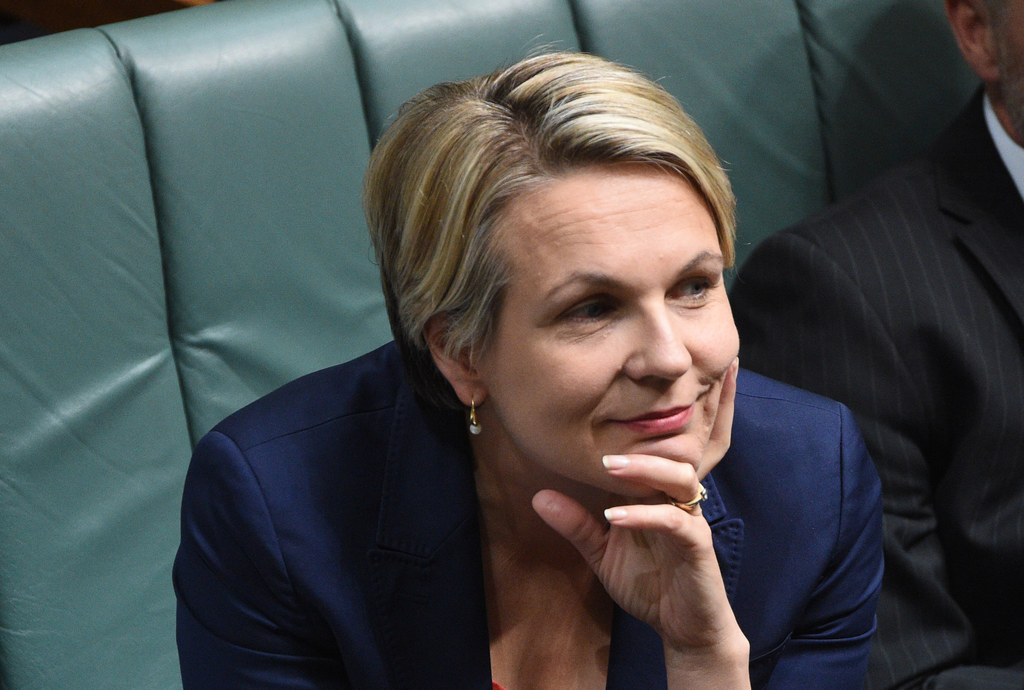 She's been part of a new hyper-discplined Labor team which saw off Tony Abbott and is now chipping away at Malcolm Turnbull's popularity. She's even coined the term "Mal-splaining" to describe the prime minister's "condescending" debating style.
And Labor has been on a roll, clawing back to 50:50 with the government in two-party preferred polling. They've done it by embracing progressive causes, like marriage equality, emissions trading and Gonski funding and ridding themselves of the leadership infighting of the Rudd-Gillard years.
But there is one issue that scarred the caucus then, and continues to pose a risk for Labor MPs like Plibersek and Albanese in their left-wing inner city seats: asylum seekers.
Last weekend, there was nearly a boil over at Sydney's Mardi Gras as anti-offshore detention protestors heckled and jeered Plibersek and Bill Shorten for their embrace of the Nauru/Manus Island policy.
It was a startling image for Plibersek on her home turf: young, gay rights protestors hurling insults at the local member.
At all levels of Labor the issue has been divisive. Labor premiers Daniel Andrews and Annastacia Palaszczuk stood up and called for mercy for 267 asylum seekers who were set to be deported to Nauru. Federal labor, led by Plibersek in her role as shadow foreign spokesperson, did not join the #LetThemStay campaign.
"You can't say that our responsibility is only to the 267 here and not the 2,000 odd who are still on Nauru. We need to have a system that goes beyond our sympathy for particular cases, beyond those 267 people who are already here," says Plibersek.
In our conversation about asylum seekers and Labor's time in government, Plibersek returned twice to blame the Liberal party and the Greens for teaming up to block the Malaysia Solution under Julia Gillard.
"The problems were the Liberals and the Greens who combined in the House of Representatives to stop it happening..."
And again: "The rejection of Malaysia by the Liberals and the Greens would obviously make other countries feel nervous about a proposed agreement with Australia."
Internally, there's no talk of a pre-election challenge to Bill Shorten's leadership. But Labor staffers' new favourite topic of conversation is who takes over in the case of loss: Tanya? Albo? Marles? Bowen?
BuzzFeed News asked six separate times about the looming spectre of the Labor leadership on Plibersek's horizon. Each time she sidestepped the issue. "I'm not going to talk about the hypotheticals."
We even asked whether she'd take over if a "freak accident" occurred to Shorten.
"What I see myself doing is being part of a really strong and united team now, selling a positive message about the kind of Australia we want to see."
Plibersek is a Jane Austen fan: "because Jane Austen is the best writer ever. Like, in the history of the universe." And, tellingly, her favourite character is Elinor from Sense and Sensibility.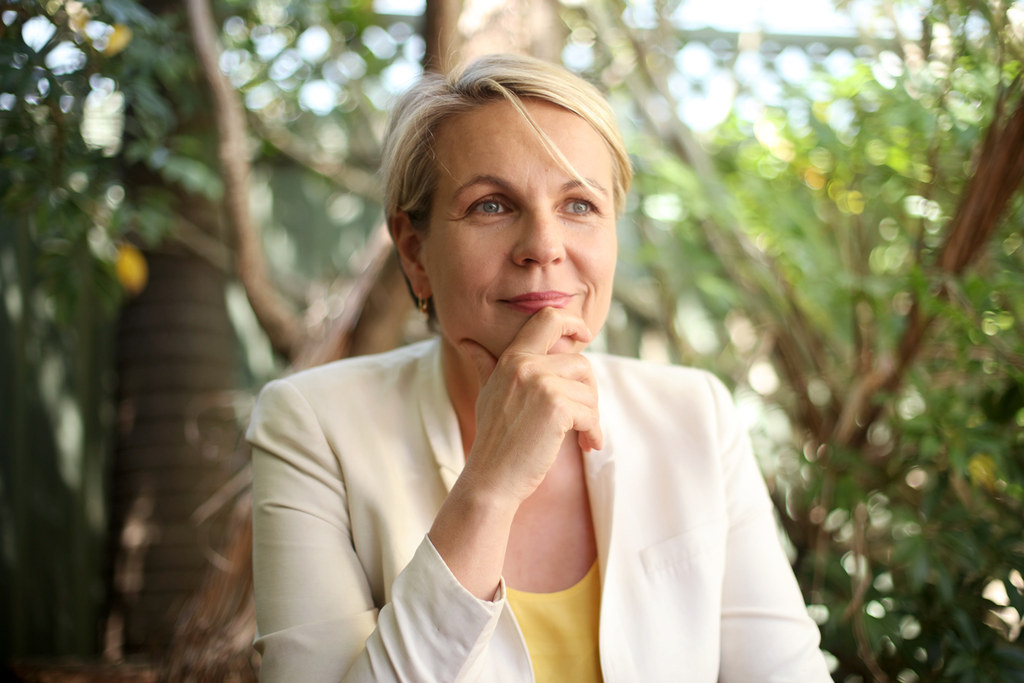 "Elinor is the sense part of the title. She feels very deeply about things but she doesn't have to display her emotions. She's a very self contained person, quite unselfish but with deep feelings," explains Plibersek.
And with that, she turns her attention back to her zucchini pasta and the crucial task of keeping Sydney in the hands of Labor.