The Australian Electoral Commission is one of the country's must trusted institutions. When it's not holding teens hostage to hold hilarious candidate draws, the AEC is responsible for counting literally every vote at every election by hand.
So you should feel assured that the AEC runs its employees through a rigorous training regime. But BuzzFeed News has obtained a leaked copy of the AEC's "election procedures handbook" this year.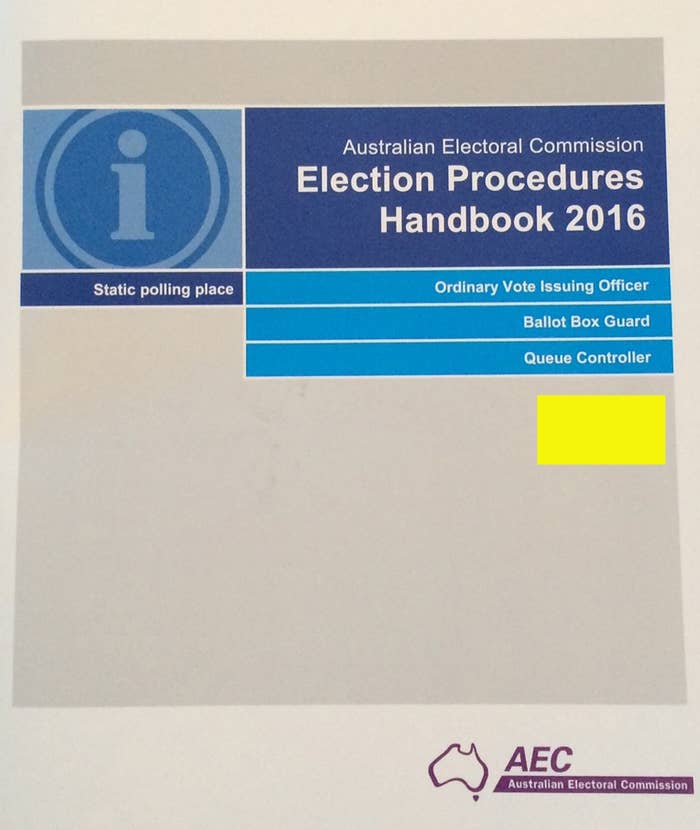 On page 45 of the manual is a little scenario that runs employees through a likely situation on election day.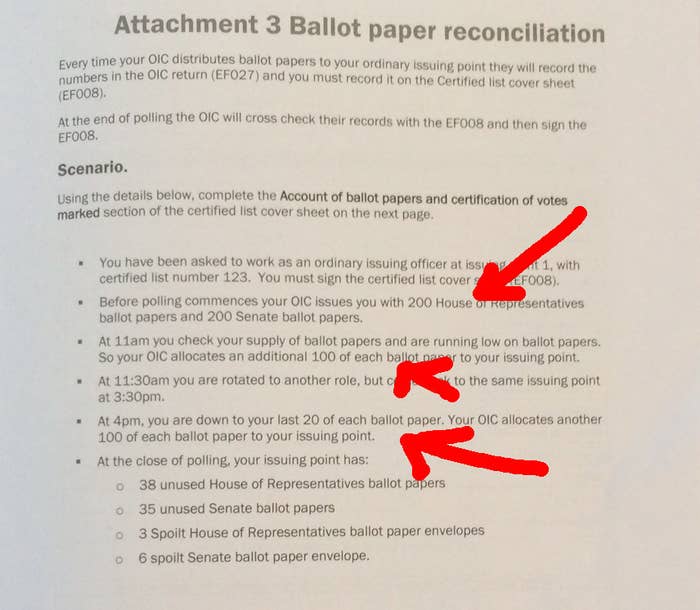 But on the "ballot paper reconciliation form" on the next page, the AEC has the scenario graphed out ... HOLY SHIT GUYS THAT DOES NOT ADD UP TO 500 BALLOTS.
A spokesperson for the AEC told BuzzFeed News they could "not confirm" the leaked document was legitimate. "Regardless, the AEC is confident in the procedures in place for the 2016 federal election."