Labor MP Tim Watts opened up a can of worms when he staged a stunt involving a My Little Pony figure in parliament yesterday.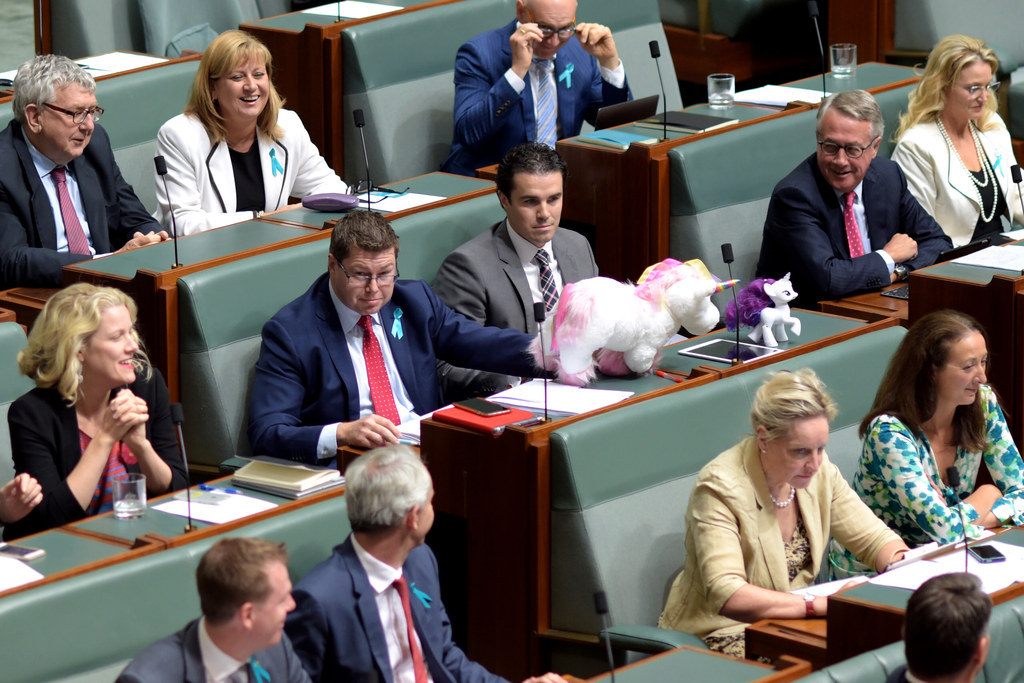 Watts and fellow MP Pat Conroy brought what they thought were "unicorns" into Question Time to sledge treasurer Scott Morrison who had previously likened Labor's tax policy to a "unicorn" fantasy. There's now a bizarre unicorn Morrison meme.
So naturally they plonked the "unicorns" on their desks to wave around in front of Morrison. Both were promptly kicked out by the speaker for bringing in props.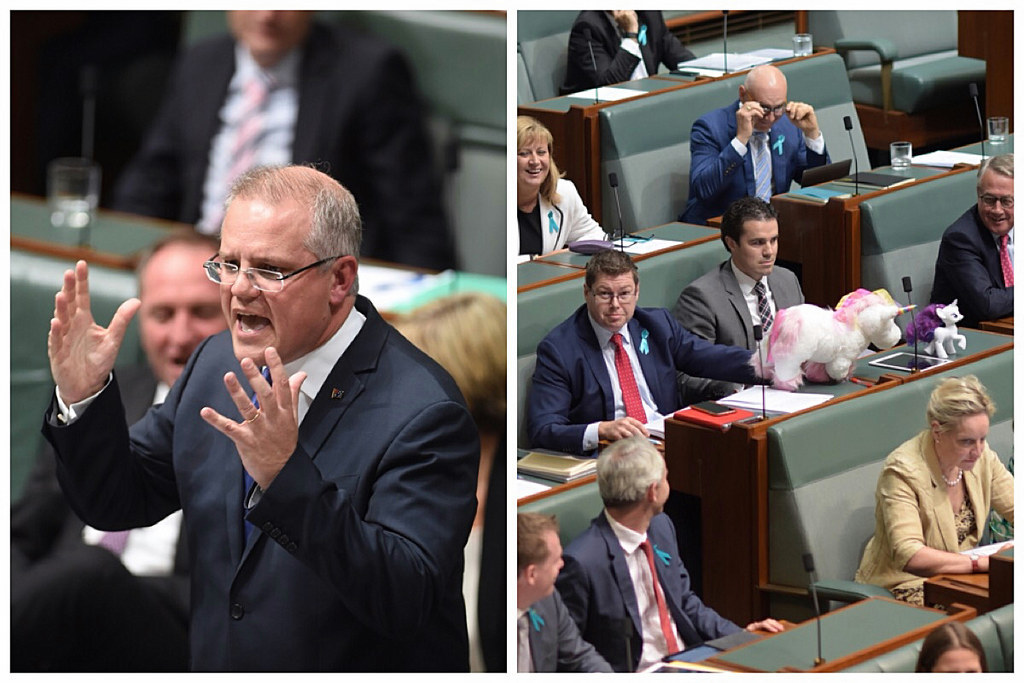 The men retreated to their offices and tweeted about the stunt, calling them "unicorns" and definitely "not a pony".
Well bronies did not take that well.
Bronies, which is the subculture of devoted male fans of the "My Little Pony: Friendship Is Magic" TV series, wanted Watts to know that he had the pony named "Rarity".
See Rarity is a fashion designer and seamstress in the town of Ponyville and bronies love her.
There were even suggestions she's the perfect symbol for a politician who supported small business.
One person suggested Watts had a fake Rarity.
Watts told BuzzFeed News his Twitter feed has been full of bronies telling him the story of Rarity.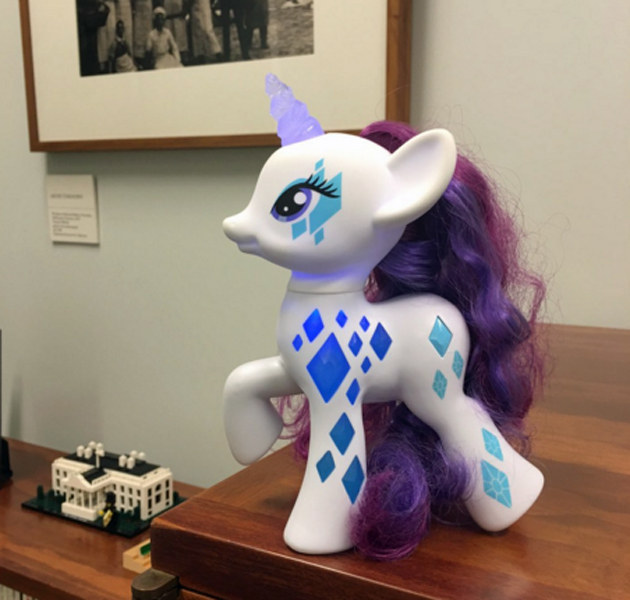 "The best that the Treasurer could muster was to call (our) serious tax policy a 'unicorn' or a 'pixie horse'. I thought this was a joke and Rarity helped me to highlight this in the Parliament," said Watts.
"Now that Rarity has served her Parliamentary duties she will spend her retirement in my daughter's bedroom."
Though Australia's brony community may want Rarity to stay and teach politicians a thing or two about small business.