Prime minister Malcolm Turnbull has heaped praise on US president Donald Trump after his success in taking the first steps to repeal Obamacare.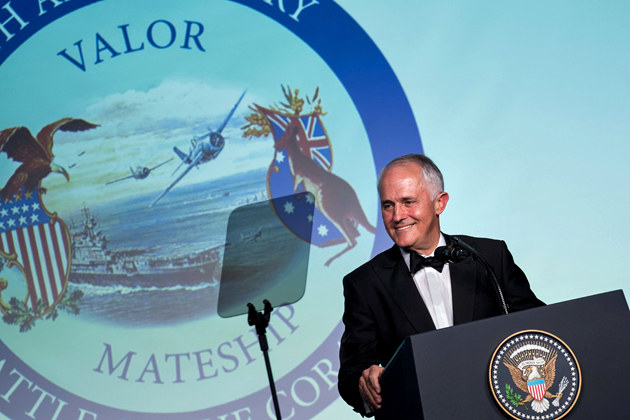 Turnbull was speaking at a commemoration dinner on retired aircraft carrier the USS Intrepid on Thursday night, which was held just hours after House Republicans successfully voted to repeal and replace the Affordable Care Act, better known as Obamacare.

In his opening his remarks, Turnbull said "it's great" Trump and House Republicans succeeded.
"It's always good to win a vote in the Congress, or the parliament as we call it," Turnbull said. "I've got to say, it's always satisfying to win a vote when people predict you're not going to win it too."

"So keep at it, it's great."

The House Republican bill aims to overturn key parts of Obamacare, including allowing insurance companies to charge people with pre-existing conditions higher premiums.
The prime minister's apparent support for Trump's dismantling of the US healthcare law will raise a few eyebrows in Australia.
The Labor Opposition has been running a sustained political campaign against Turnbull for almost a year, claiming his government wants to dismantle Australia's healthcare system.
Labor's campaign, dubbed "Mediscare" by the media, has been pushing the idea that the Turnbull government wants to slowly privatise Australia's healthcare system.
Earlier in the evening, Trump praised that very system.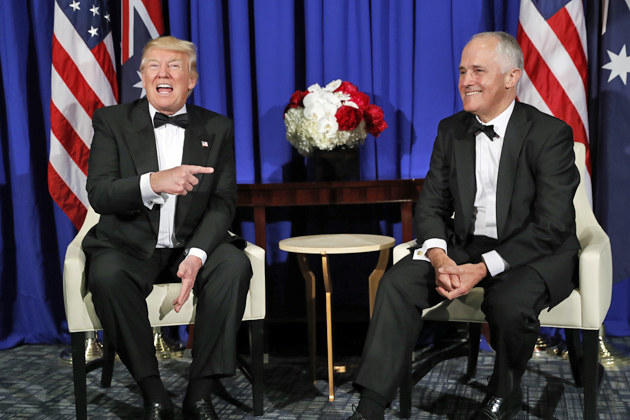 "Right now Obamacare is failing," Trump said. "I shouldn't say this to our great gentleman and my friend from Australia, because you have better health care than we do."
After watching Trump's comments praising Australia's system, US senator Bernie Sanders burst out laughing on MSNBC.

"Thank you Mr. President. Let us move to a Medicare-for-all system that does what every other major country on earth does: guarantee health care to all people at a fraction of the cost per capita [compared to] what we spend," Sanders said.