If you're like this guy, you may have missed the news that Labour leader Jeremy Corbyn made a very solid attempt to host his own Glastonbury called Labour Live on Saturday in North London.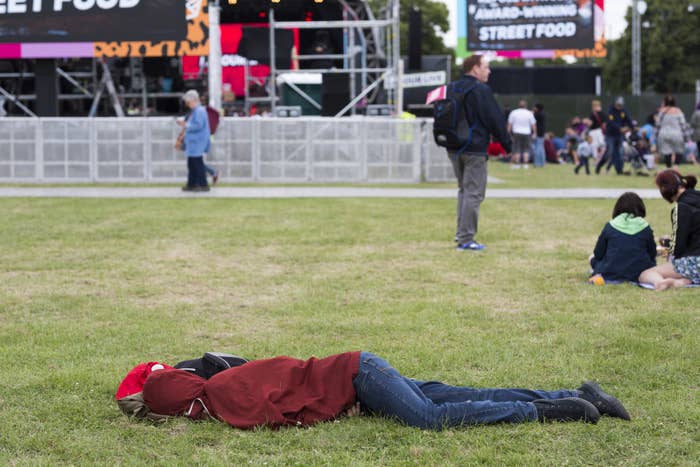 Why, you ask? Well, for one, the famous music festival isn't on this year. Secondly, Corbyn's team thought they could recreate those delirious scenes from last year with young people chugging beers and singing his name along to the tune of the White Stripes' "Seven Nation Army".
But Labour Live had been plagued by problems for weeks.
There was the fact no one was buying tickets. Labour frontbenchers were not going to attend. Rapper Stormzy, who led the Glastonbury love-in, reportedly wouldn't play unless Labour stumped up a £100,000 appearance fee.

It meant unions bought up thousands of tickets and were giving them away to stave off embarrassment. But in the flesh, was it any good?
With those hostile to Corbyn talking up the prospect of a clusterfuck, everyone showed up expecting something resembling a North London Fyre Festival. People quickly pounced on the bleak early scenes.
And like any actual music festival, the early acts played to very few people.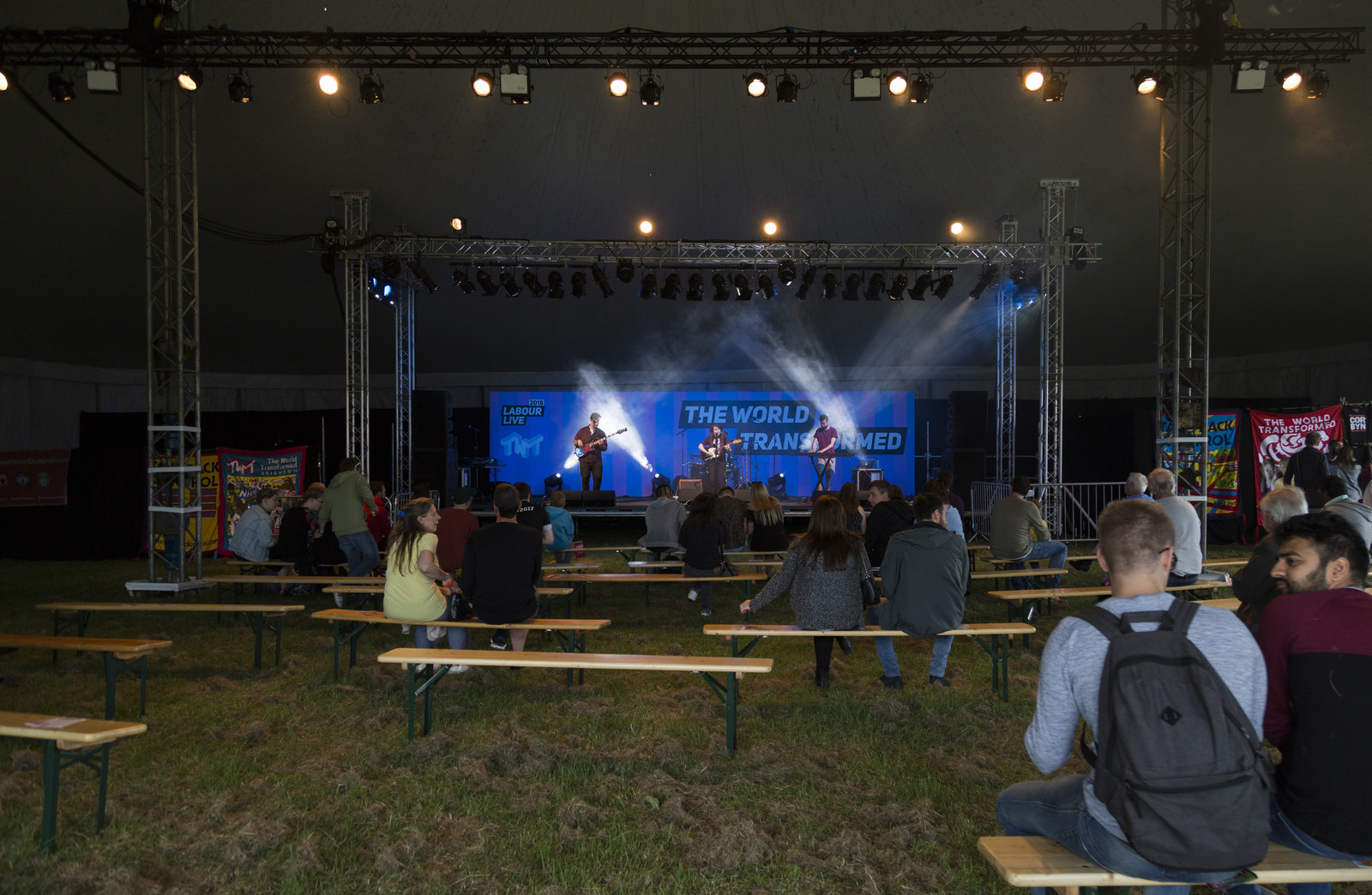 But far from being a ~disaster~, the tents were packed to listen to writers and activists get rowdy about Corbyn and socialism. There was also a lot of booing at every mention of former Labour prime minister Tony Blair.
Those who attended also told BuzzFeed News they were having a great albeit weird time. Bill said he had attended to "be amongst like-minded people".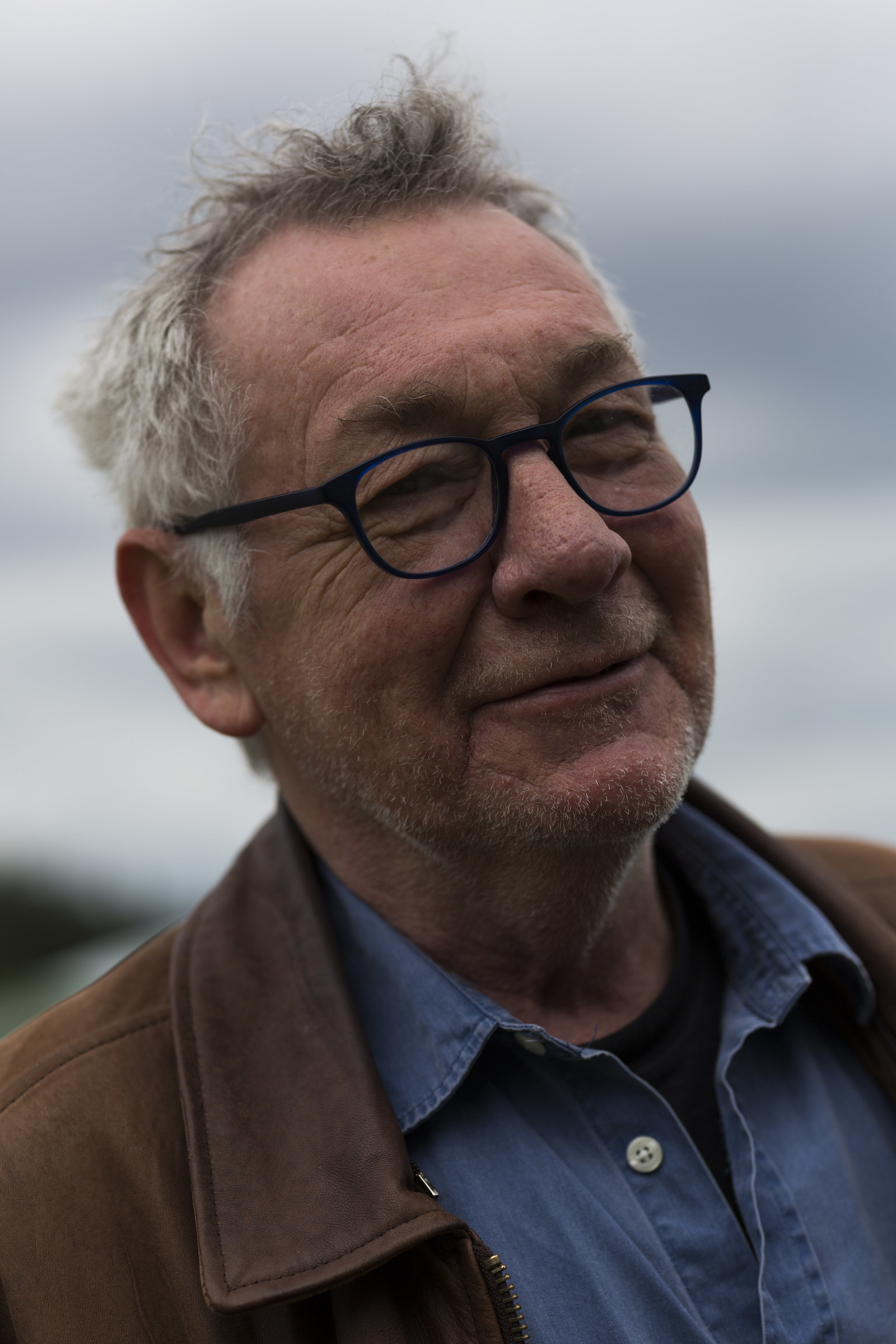 When asked what he thinks of the Tories, he replied quickly: "I don't."
Tom and Ted from indie band Latenight Honeymoon were a pair of musical guests who did accept the Corbyn invitation to play. BuzzFeed News asked the musicians about Corbyn and Brexit.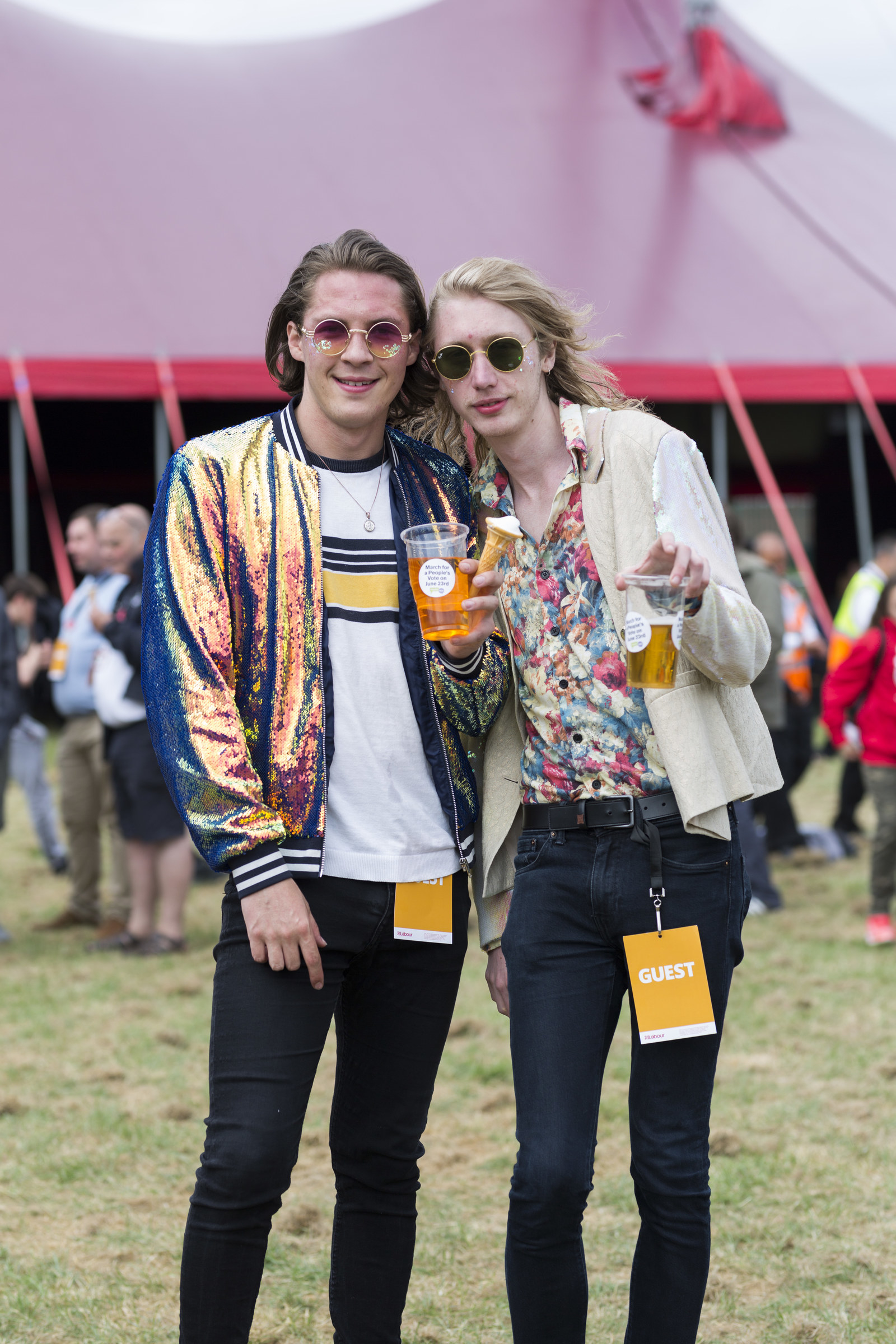 On Brexit, Ted said: "It's hard to be anti something that's going to happen anyway. The problem is it is a done deal and now it's about how we go about it. To fight against the mainstream is why we're here."
Tom agreed: "Brexit in or Brexit out, things will always change. There's always going to be problems and sometimes you've got to go through some roughage to get to the other side."

Despite Corbyn's approval rating ticking downward in recent months, Tom said the unconventional Labour leader's appeal for "regular people" was that he remained an anti-political figure like Donald Trump.
"When the left wing has no one standing on their own two feet speaking for the people, you have to go for the right wing," he said. "That's how you get Trump."
"People in this country have gone safe for too long. Everyone knows in their hearts that he speaks for the people."

As indie bands discussed Brexit and Trump, nearby, union leader Len McCluskey handed out free* ice cream to punters while the truck played a lullaby version of socialist anthem "The Red Flag".
*Yes, yes, as many people on Twitter pointed out, the ice cream was ultimately paid for by union members.
Charlotte and Hannah, both 24, travelled from Manchester and Sheffield to be at Labour Live, and when asked by BuzzFeed News why they made the trip, they yelled: "We're the millennials for Corbyn. Woo!"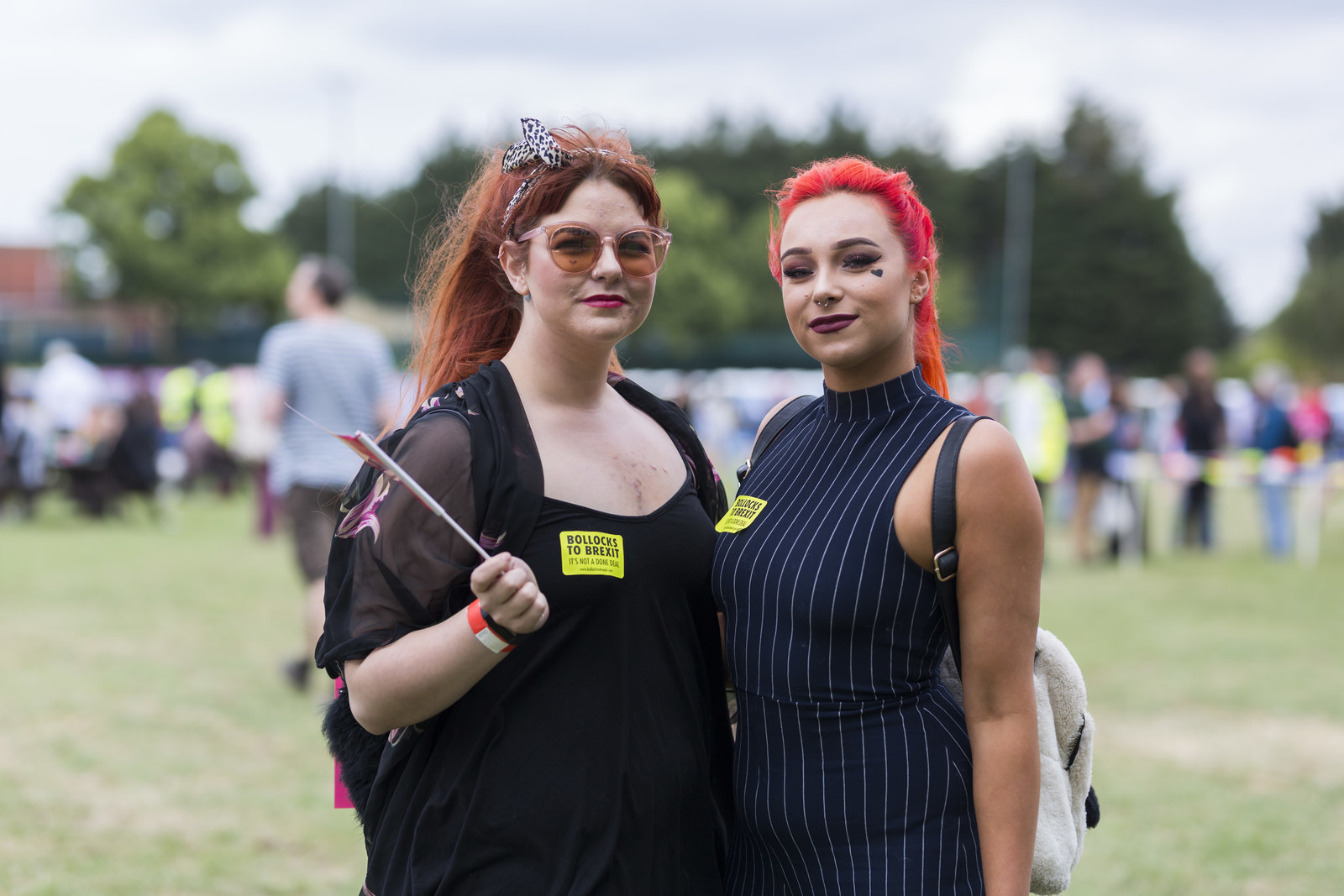 "They're shitting on something that is a nice idea. It doesn't really matter that you know how many tickets are sold," Charlotte said.
Both women wore "Bollocks to Brexit" stickers, which were being handed out by pro-EU protesters at the gate. Neither were willing to concede that it was contradictory for them to be anti-Brexit and support Corbyn, who has resisted calls from his own MPs to oppose Brexit or support a softer, associate member version of Brexit.
"Well, then he would be going against what he said," Charlotte said of Corbyn's backing of Brexit. "One of the reasons we like him is he knows what he believes and says what he believes."
Others had a relatively simple answer for why they remained rock-solid Corbynistas even in the third year of his leadership. Bol, who travelled from Gloucester, said: "We're here to see Jeremy Corbyn because he speaks for us. He is for peace."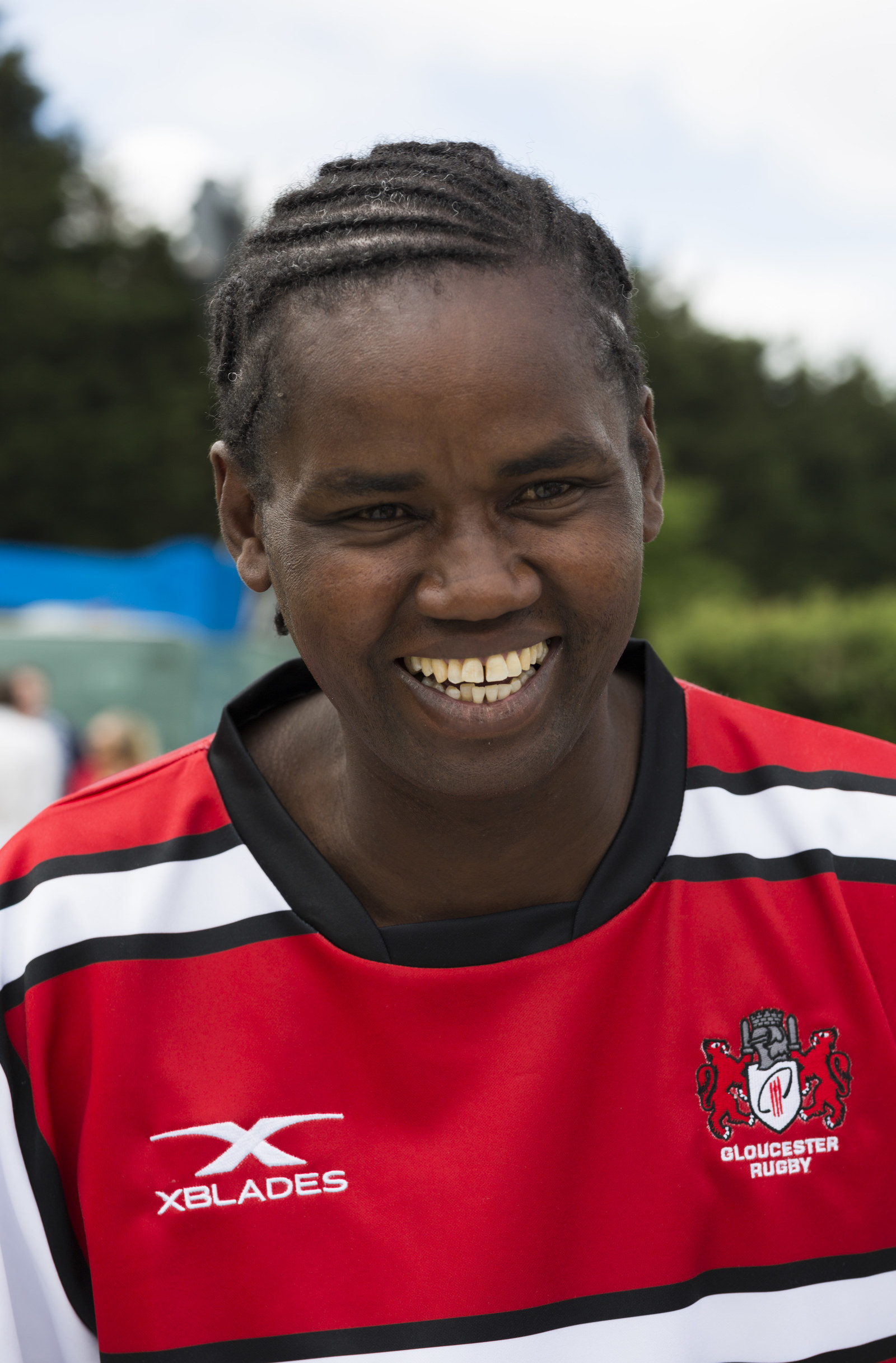 Austin, who isn't a Labour member and only attended because he lived locally and was given a free ticket, wasn't so charitable: "It's a bit dire, isn't it? Everyone is old and people in the tents over there are talking about the miners' strike. That's not rejuvenating politics. It's depressing."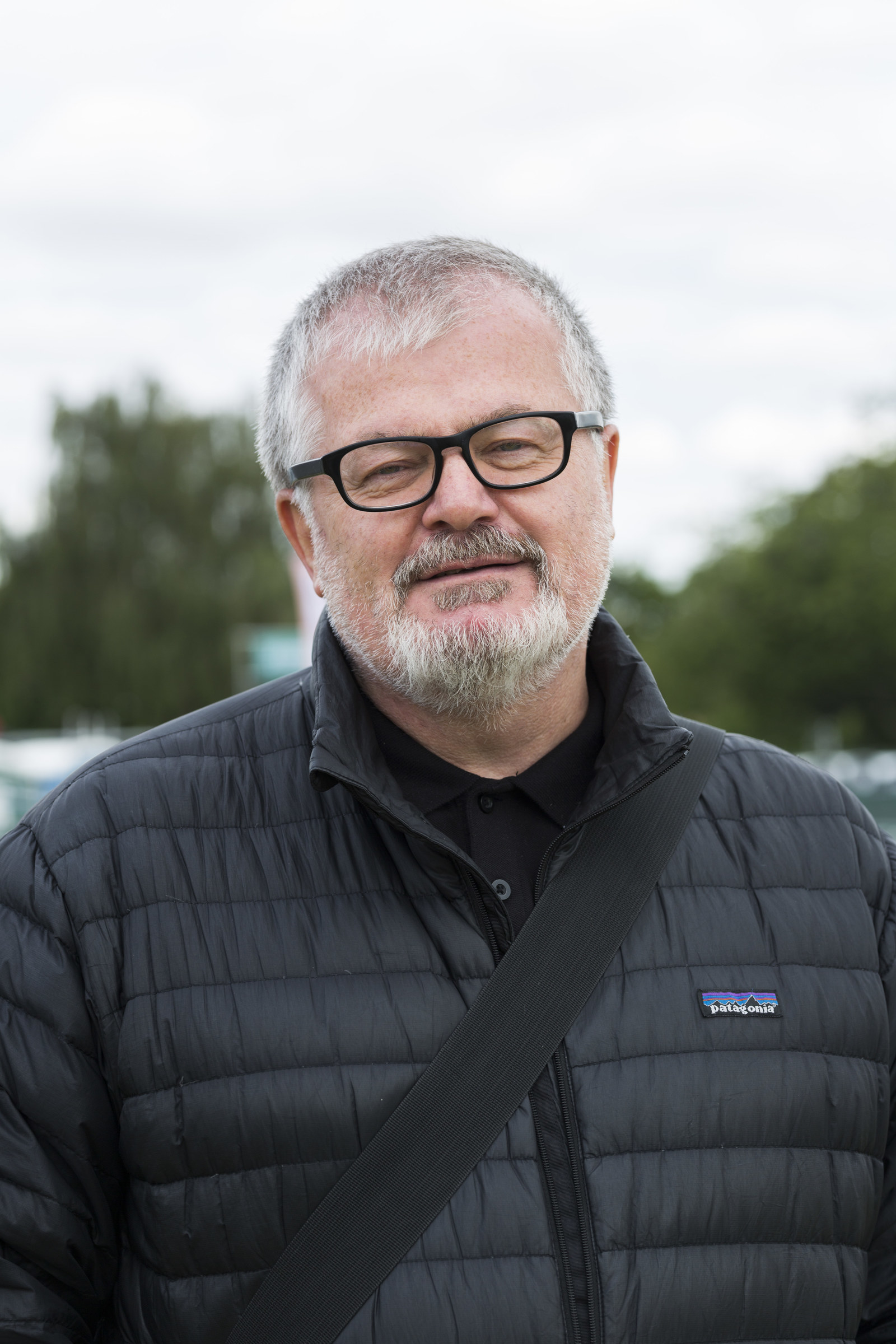 For all those who were doubting the turnout, thousands did attend, though – itself a strange achievement – there were long lines for food but absolutely zero wait for toilets.
By the time the main event came around, clouds had rolled in for the Corbyn warm-up act, Labour shadow chancellor John McDonnell. "I have a confession to make; I'm a Daily Mail reader," McDonnell began, which was met with a round of boos. "They said I'd be on my own. They were wrong."
After McDonnell rattled off some of his other greatest hits and the "Ooh Jeremy Corbyn!" chants started up, Corbyn finally took to the stage. He began by quoting Indian author Arundhati Roy and spoke passionately about the problem of rough sleeping in London.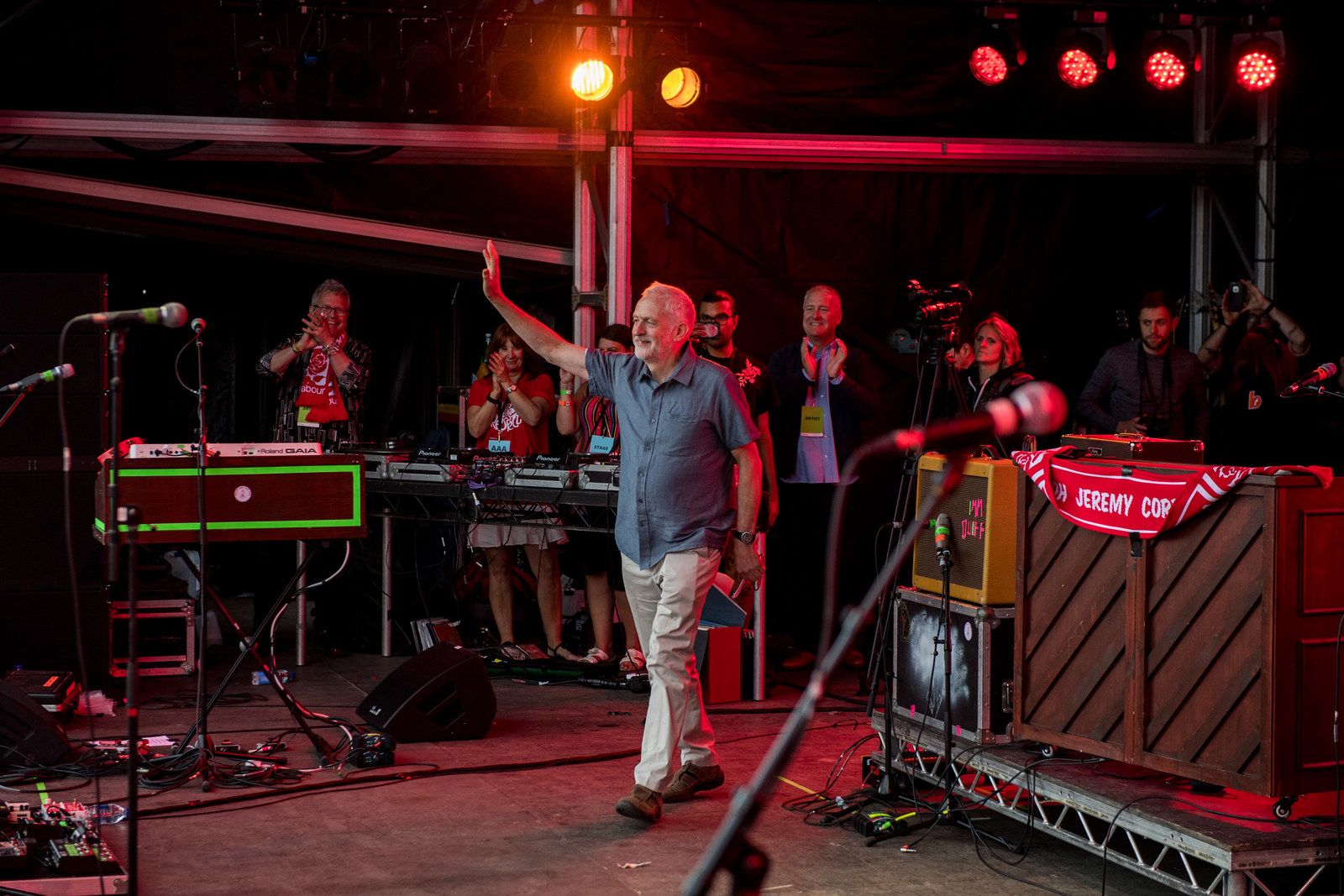 But metres from the stage, young protesters unfurled a banner that read "STOP BACKING BREXIT". One of the protesters told BuzzFeed News that some people nearby called them conservatives, with one yelling, "Tory cunt!"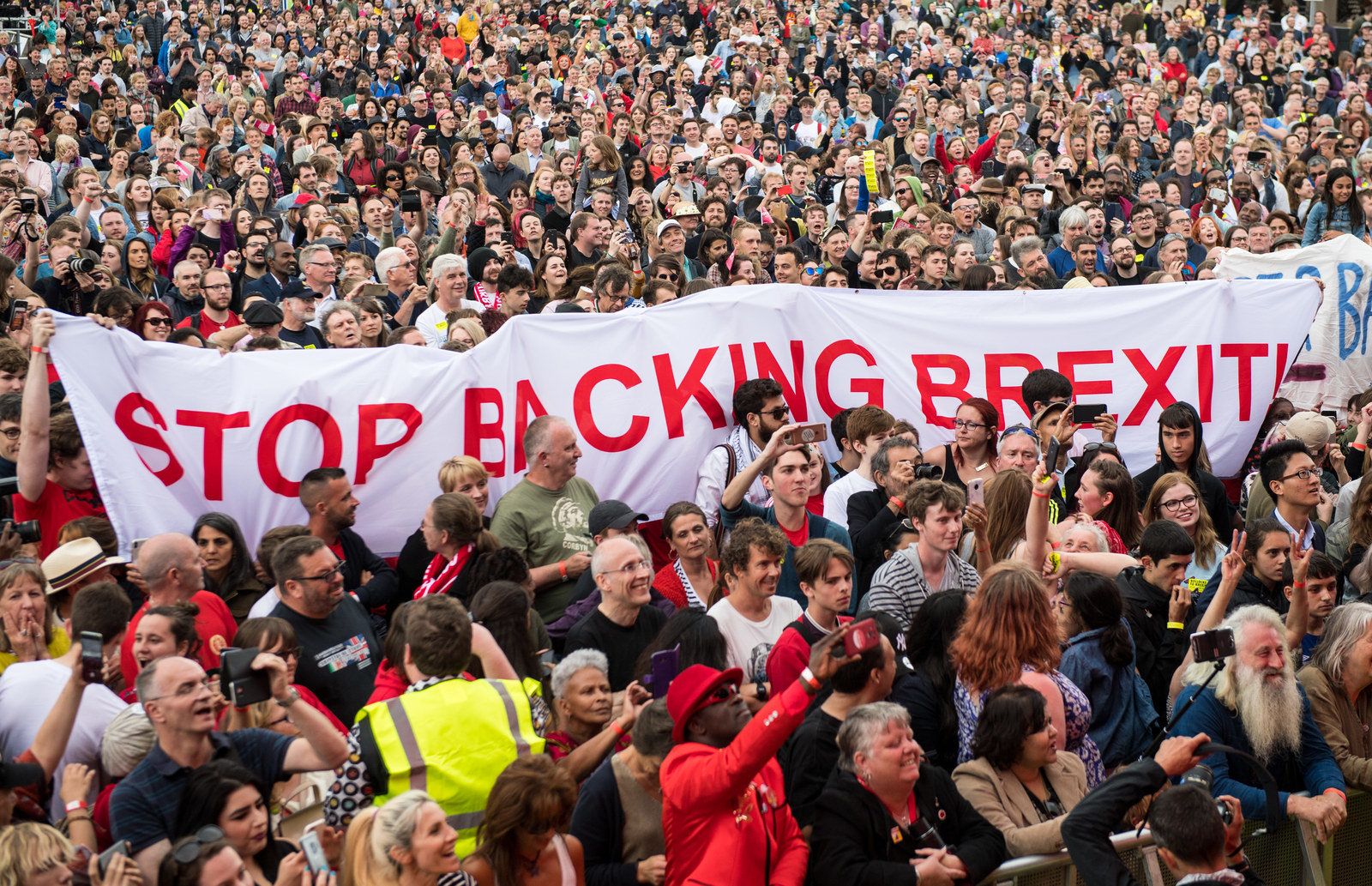 Several of the protesters also said they were congratulated by some in the crowd.
They were from two anti-Brexit groups, For Our Future's Sake and Our Future, Our Choice, and were asked to leave the festival.
"All of us who came here today are members of the Labour Party or consider ourselves left wing, and many of us are Jeremy Corbyn supporters," Amanda Chetwynd-Cowieson, from the For Our Future's Sake group, later said in a statement.

"Labour should not be supporting a hard-Tory Brexit, which will harm working class people, curtail our rights and cut us off from the world."
Ultimately, Labour Live was weird – part village fête, part literary festival, part Corbyn church service – and unlike anything else in mainstream British party politics. Would Theresa May have been able to mobilise thousands of Tories and encourage them to stand in a field and listen to poetry and music?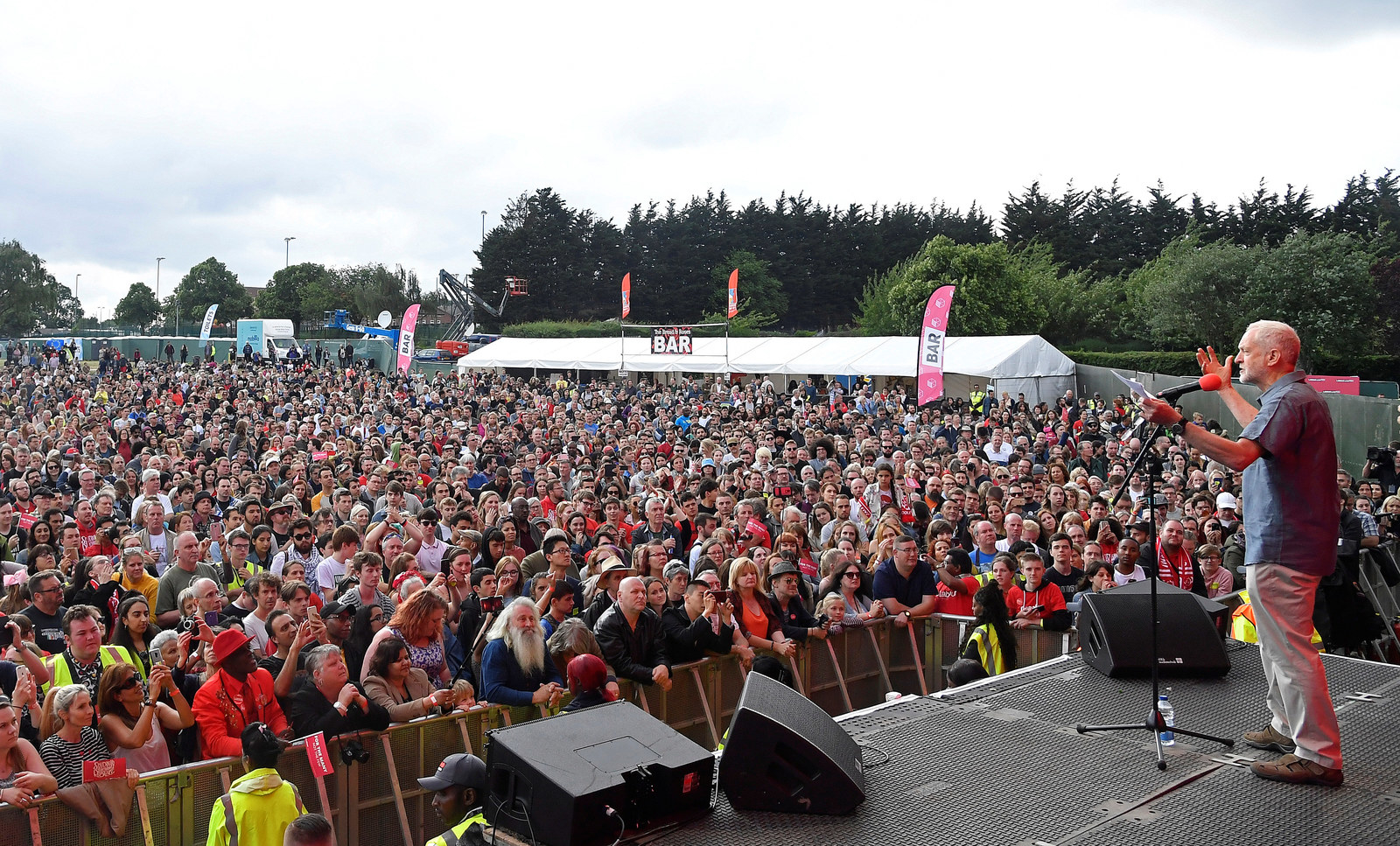 Whether Labour and Corbyn would do it all again and risk taking the significant financial loss the party is expected to have suffered is another question entirely.