On Tuesday morning Australia's PM tweeted this photo of a Commonwealth pow-wow with UK prime minister David Cameron and the world's hottest new leader, Canada's Justin Trudeau.
One hour earlier, Turnbull couldn't help himself, proudly tweeting another sneaky photo with Trudeau at the Paris clime change conference.
It's like ok... we get it Malcolm... you've been hanging with Trudeau. Just two days earlier his official photographer posted this creepshot to Instagram of the two leaders. WE GET IT.
Just to make sure he was covering all his platforms, Turnbull posted another DIFFERENT photo on Facebook, this time signaling with a warm touch that Trudeau was HIS MAN.
Look Malcolm, there's a problem here. While you're both leaders of the "Liberal party", Trudeau is from the left and you're from the right. Don't let it stop you though.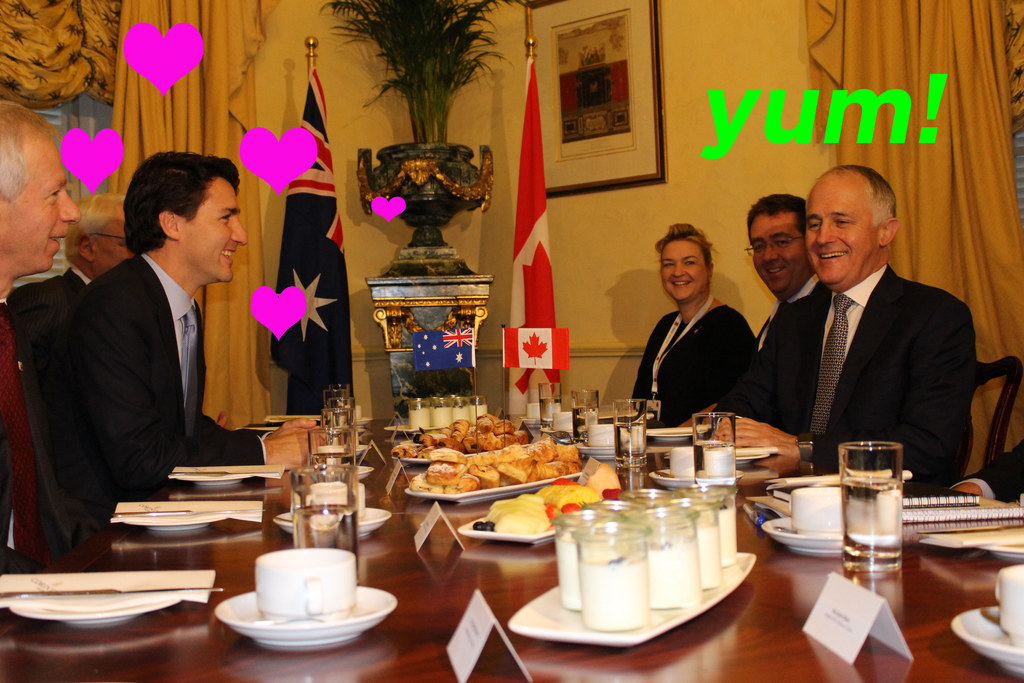 Despite it (maybe because of it) we are totally here for Turnbull's ~thirsty~ social media obsession with the new Canadian PM.