Critics of Malcolm Turnbull's plan to shift the responsibility of public school funding to the states have seized on comments that he wants to keep the power to give money to private schools.
You could make a very powerful case for example that, if there was a revenue sharing, if the states had access to a portion of income tax, that they would have the resources and the money to have the responsibility for state schools.
I suspect no Federal Government would retreat from funding and continuing to support the non-government school sector because there would be a concern that they would not get a fair go from state governments who obviously would have a competing interest with their schools.
The radical school funding shake-up is a key plank in the prime minister's proposals to completely restructure the Australian tax system.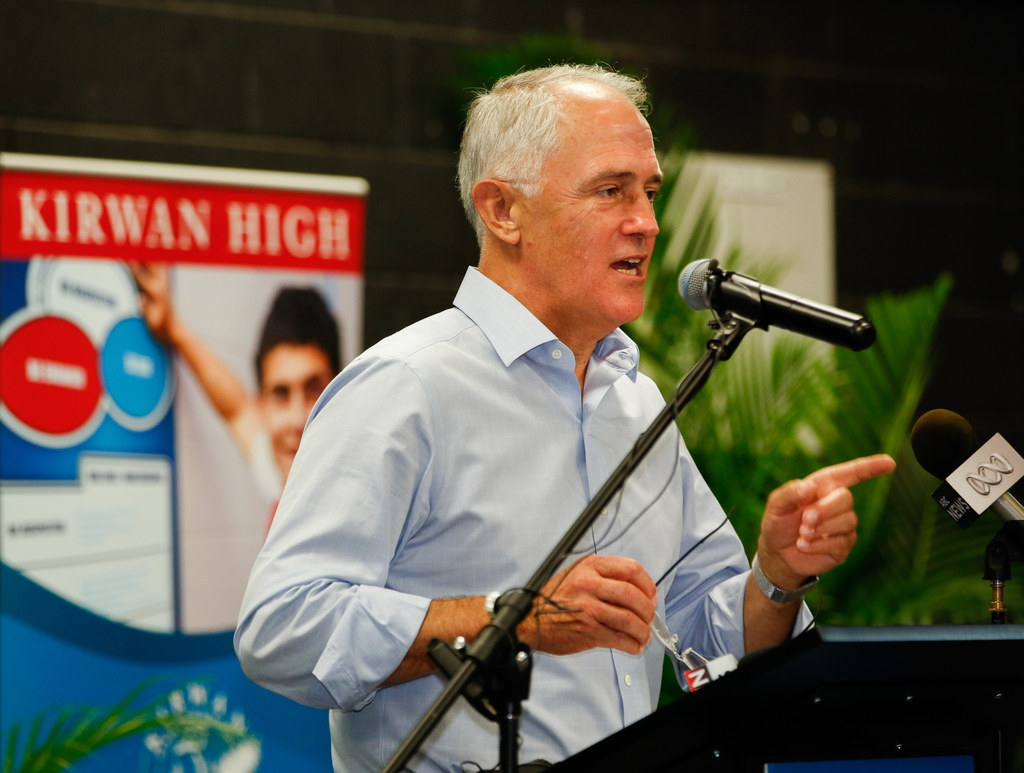 Under the plans announced yesterday, the PM wants to give state governments the power to set their own income tax.
At the moment income tax is collected by the federal government and is then distributed to the states to pay for schools and hospitals.
By letting state government do the taxing, Turnbull hopes the system will become more efficient.
"Ultimately you've got to decide. Do you want to continue to have the federal government and the states arm-wrestling about how your local primary school, your local high school, should be run?" asked the prime minister.
Turnbull will discuss the re-organisation at a meeting of the country's premiers and chief ministers tomorrow. Early signs are that the state leaders are less than impressed with the move.
But the opposition jumped all over Turnbull's private school comments calling them "a disgrace".
"A Prime Minister willing to walk away from funding schools and properly funding hospitals isn't fit to be Prime Minister," said Labor leader Bill Shorten.
"It's completely and utterly unacceptable that Mr Turnbull is so willing to wash his hands of ensuring Australian kids get a decent education."
The Greens also joined in.
It appears Turnbull's private school comments will make the perfect attack ad for Labor who is always looking to exploit perceptions that the PM is only looking out for the wealthy.