This is Grant Elliott, the Kiwi batsman who staged an incredible innings to beat South Africa in the final over of last night's game. This six sealed New Zealand passage to its first ever World Cup final.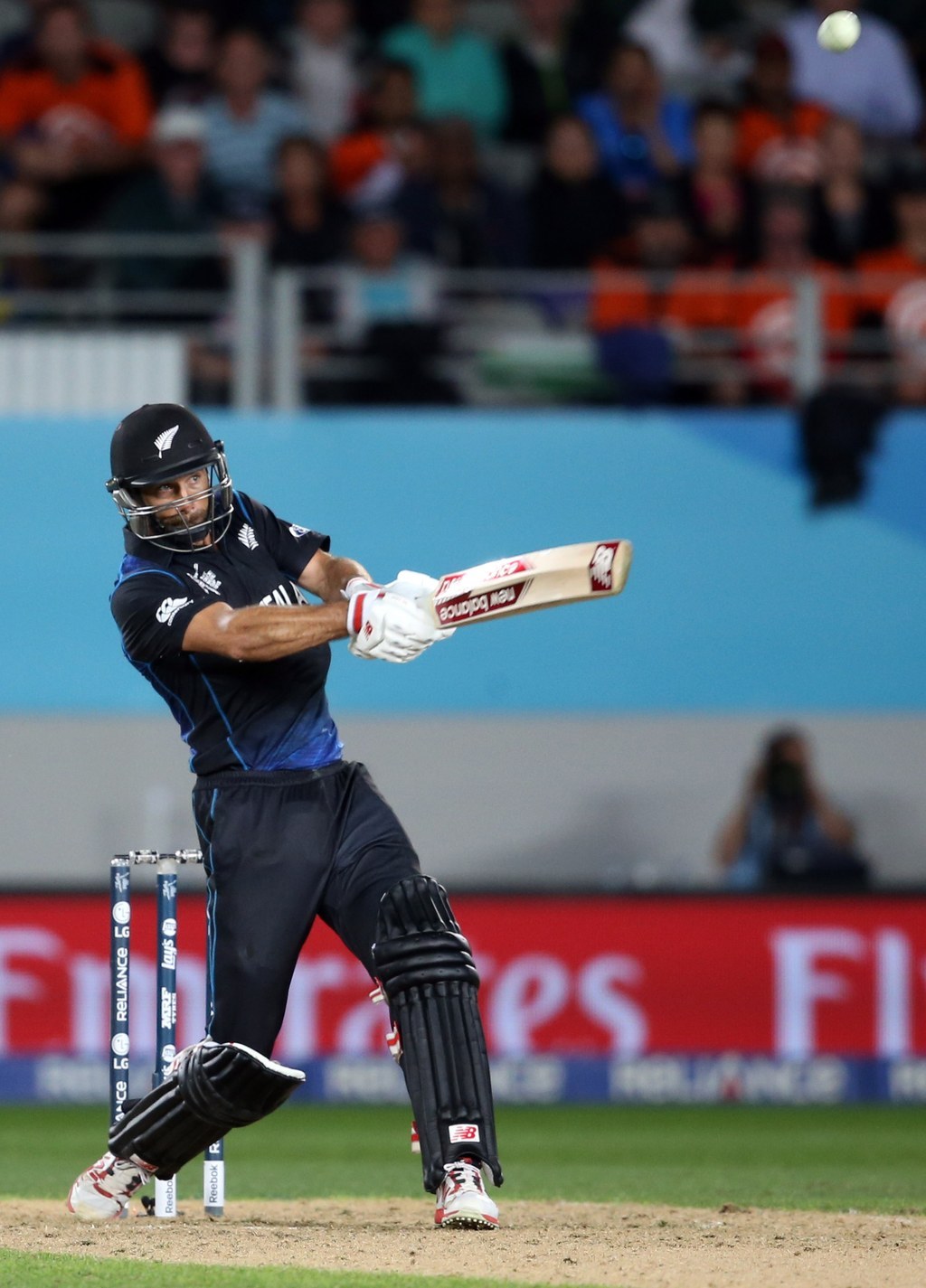 Yeah bro.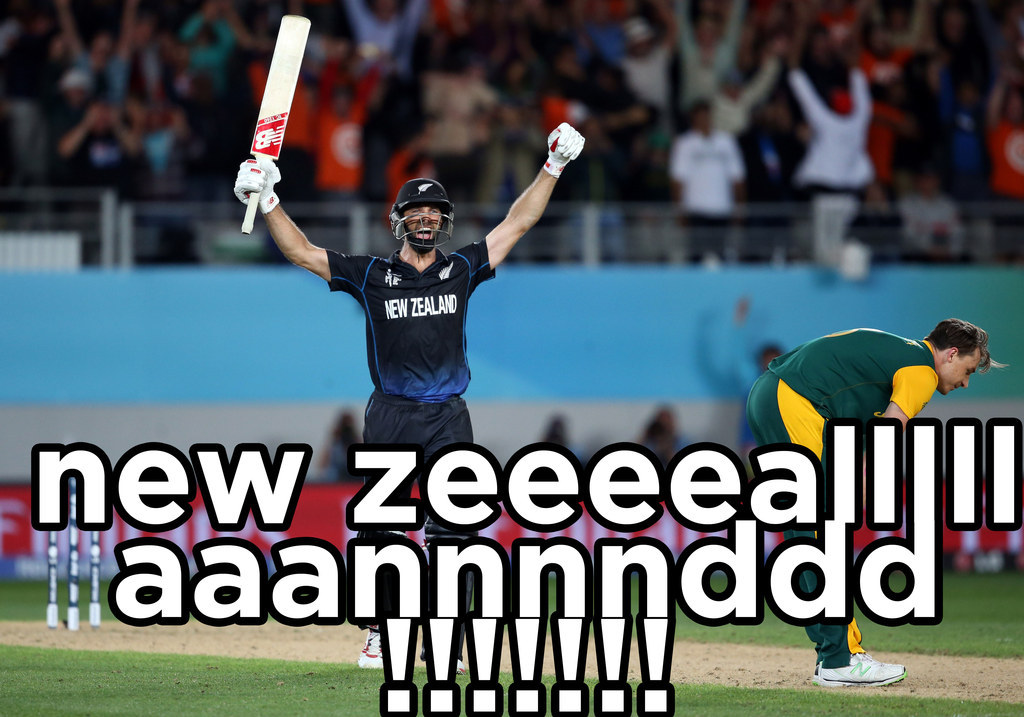 And this is the sad South African bowler Dale Steyn who bowled the ball.
As Grant Elliott embraced team-mate Daniel Vettori, Steyn was shattered.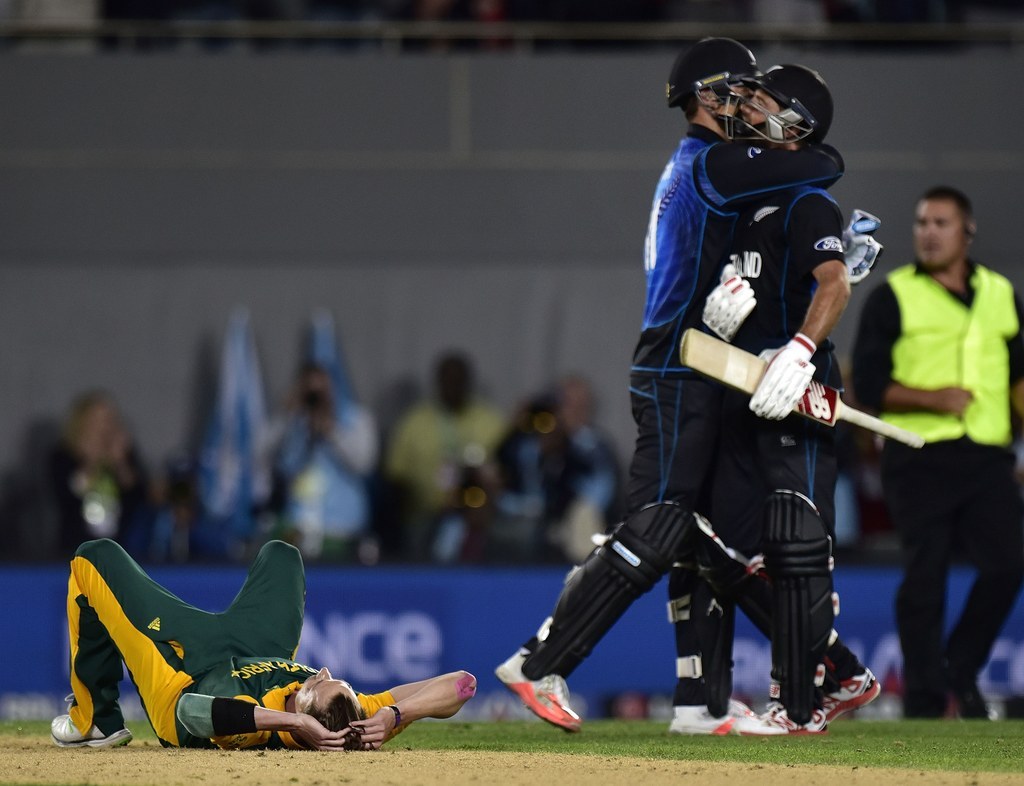 Like super sad Steyn.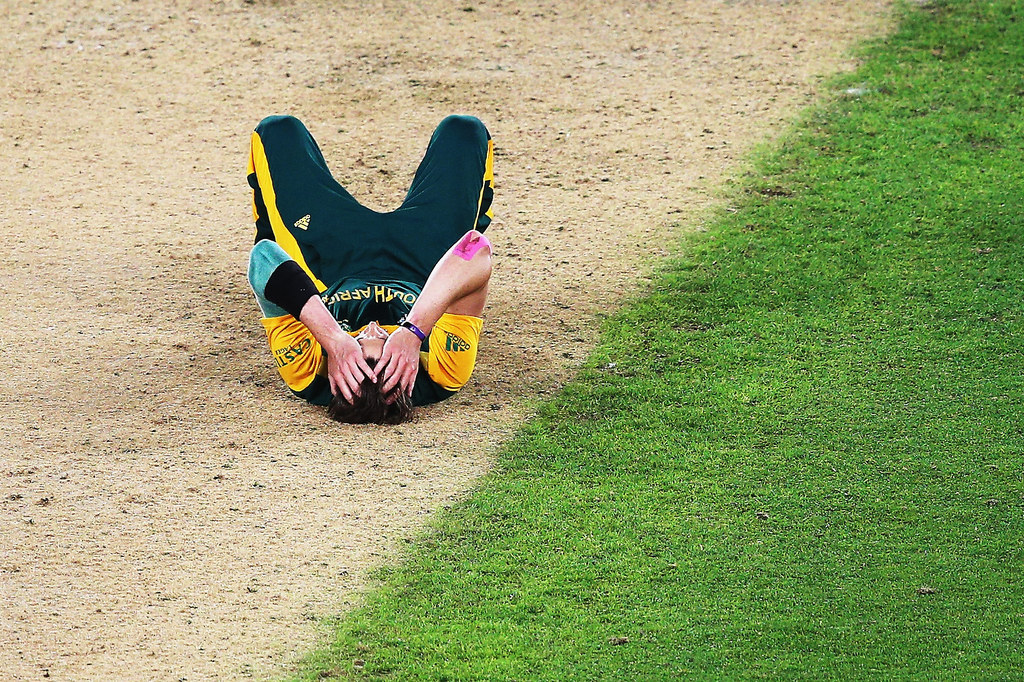 But in one of the most endearing moments of the World Cup, Elliott stopped celebrating and offered a hand to Steyn.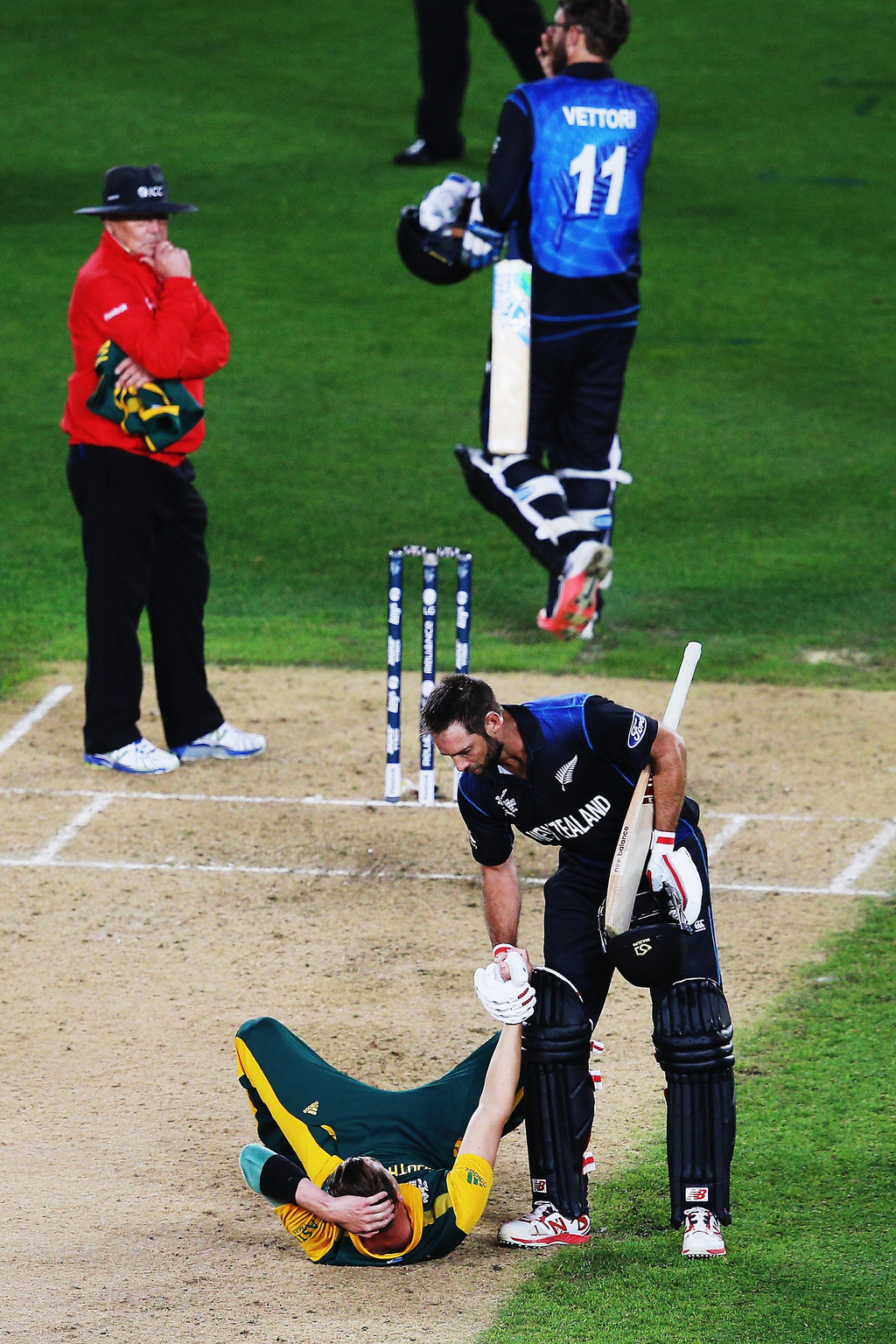 Just top work all round.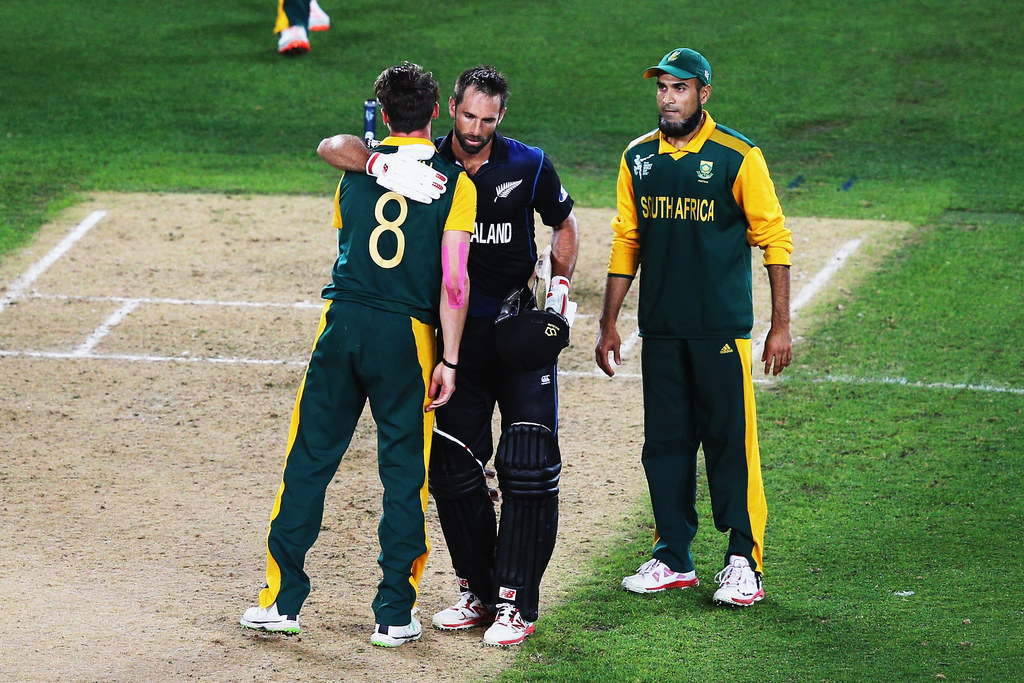 Australia will now play India on Thursday to find out who meets the Kiwis in the final.
Thanks Grant Elliott for proving once again cricket is the ultimate. (P.S. you're beautiful).