11 Gleeful Reactions To Scrapping The Carbon Tax
"Ding dong the witch is dead."
1.
The Senate axed the carbon tax 39 votes to 32 and Coalition Leader Eric Abetz remained calm and nodded a few times.
2.
He started grinning maniacally until he realised he was on camera.
3.
The Palmer United Party sprung up and gave each other a big hug. 4.
Conservative think tank The IPA immediately emailed its members claiming lots of credit for the repeal, saying "We've now won the debate."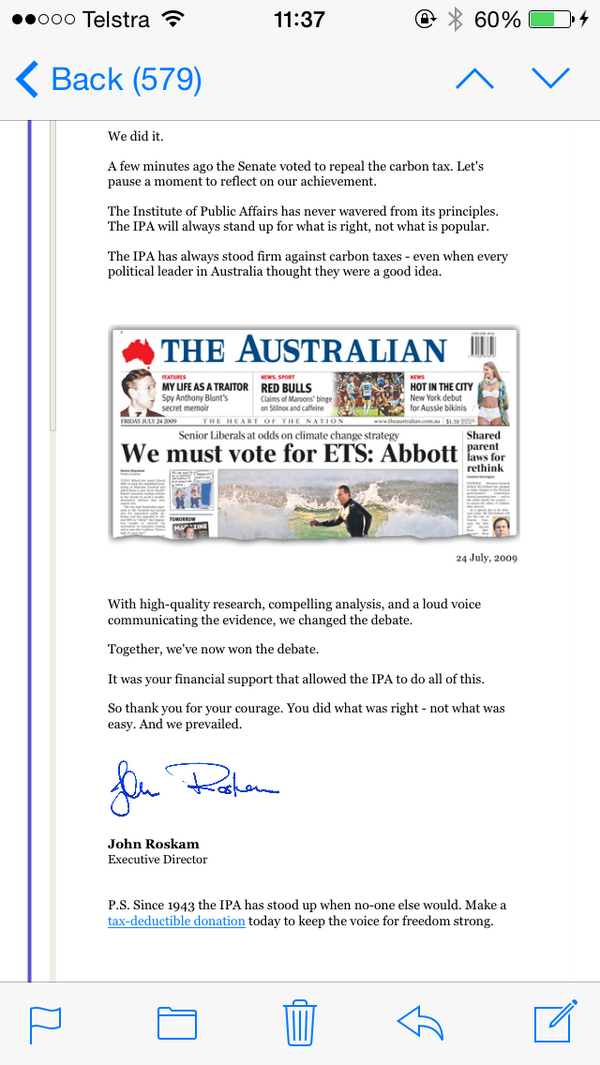 5.
Coalition backbencher George Christensen had this tasteful throwback joke about the author of the tax, Julia Gillard. It felt like so long ago... 6.
Agriculture Minister Barnaby Joyce then held a press conference, joking that cold weather proved axing the tax was a good idea.
7.
New Palmer United Party Senator couldn't hide her excitement exclaiming "You beauty!"...
8.
Fellow Palmer United Party Senator Glenn Lazarus also LOVED what he saw in the AXING of the TAX. 9.
The Young Liberals then tweeted their support for the Federal leader.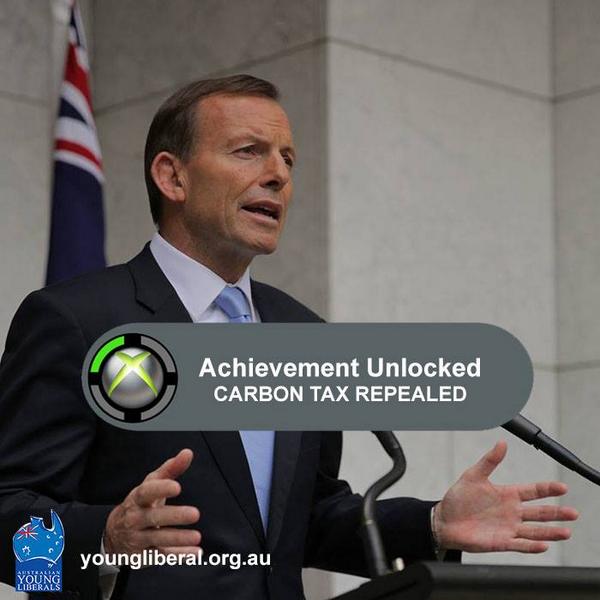 10.
Prime Minister Tony Abbott held his own press conference thanking Environment Minister Greg Hunt for his "indefatigable" work, And then they shared this lovely little nod.
11.
Mr Abbott ended the press conference refusing to say whether the Government would ever consider adopting a carbon pricing regime.