Prime Minister Abbott - set against a backdrop of six Australian flags - outlined huge new changes to counter-terrorism laws.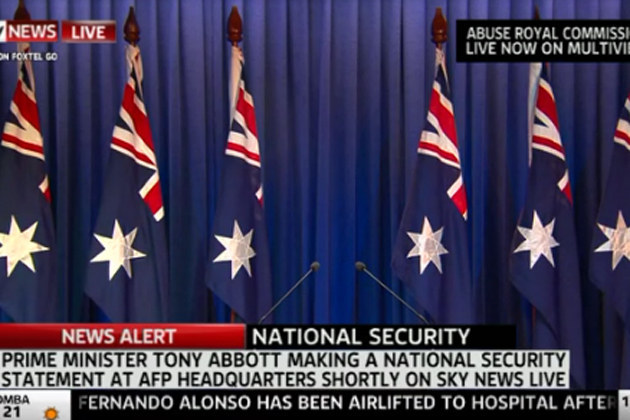 Mr Abbott delivered a report into Australia's counter-terrorism structure and said the system needed to be overhauled. He changed the location of the speech at the last minute, to the Australian Federal Police Headquarters.
But it was the Aussie flags taking centre stage.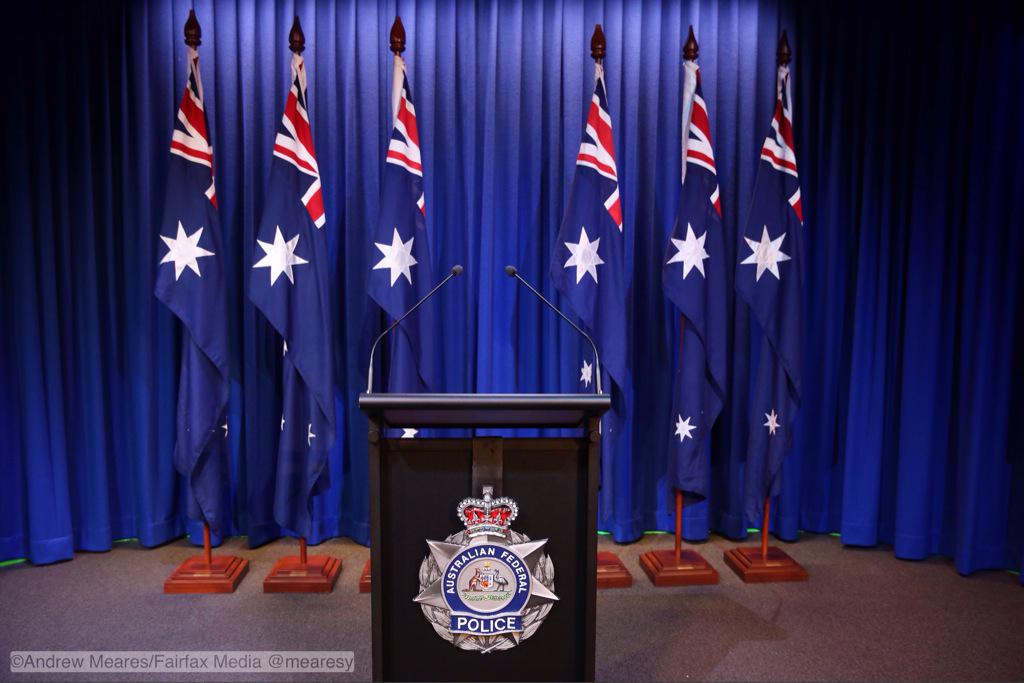 Others set to work with some slick MS Paint skills.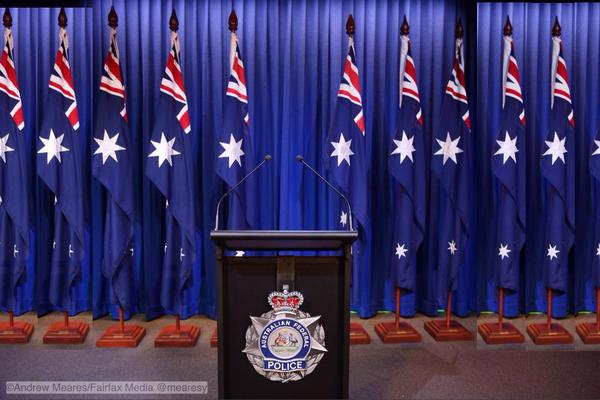 Photoshop master Reid Parker gave Mr Abbott an updated make-up job.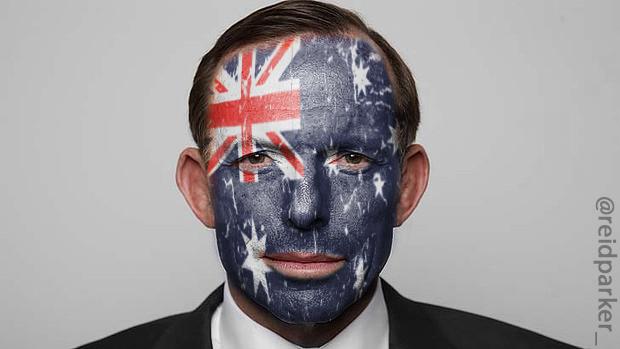 He ended the statement with his infamous wink to colleagues.