The Prime Minister's Top Adviser Is A Style Icon. Here's How You Can Get His Look.
Because Brexit doesn't mean you can't look good.
by
,
Ever since Dominic Cummings re-burst back onto Brexit's centre stage, people everywhere have been asking: "Uhhh...wait, WTF is he wearing????"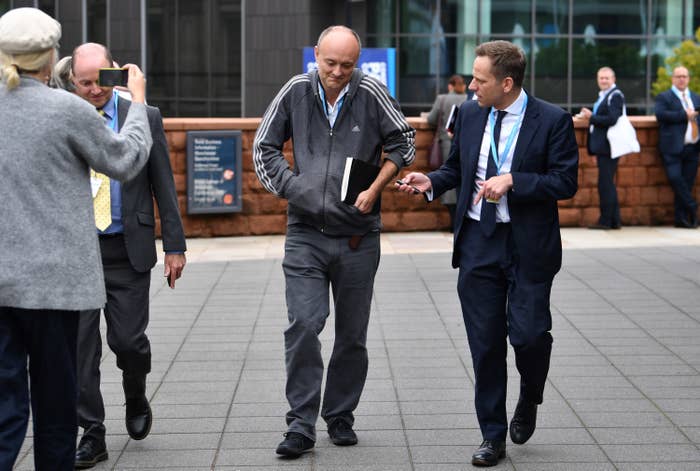 Boris Johnson's most important adviser has been showing up to work at one of the world's most famous addresses looking like this: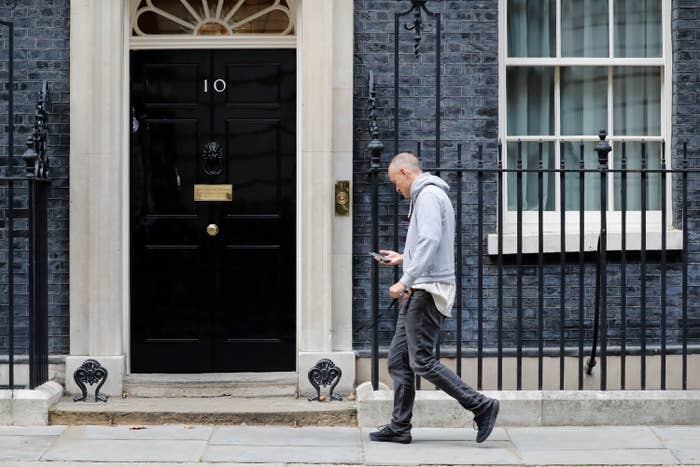 Come now.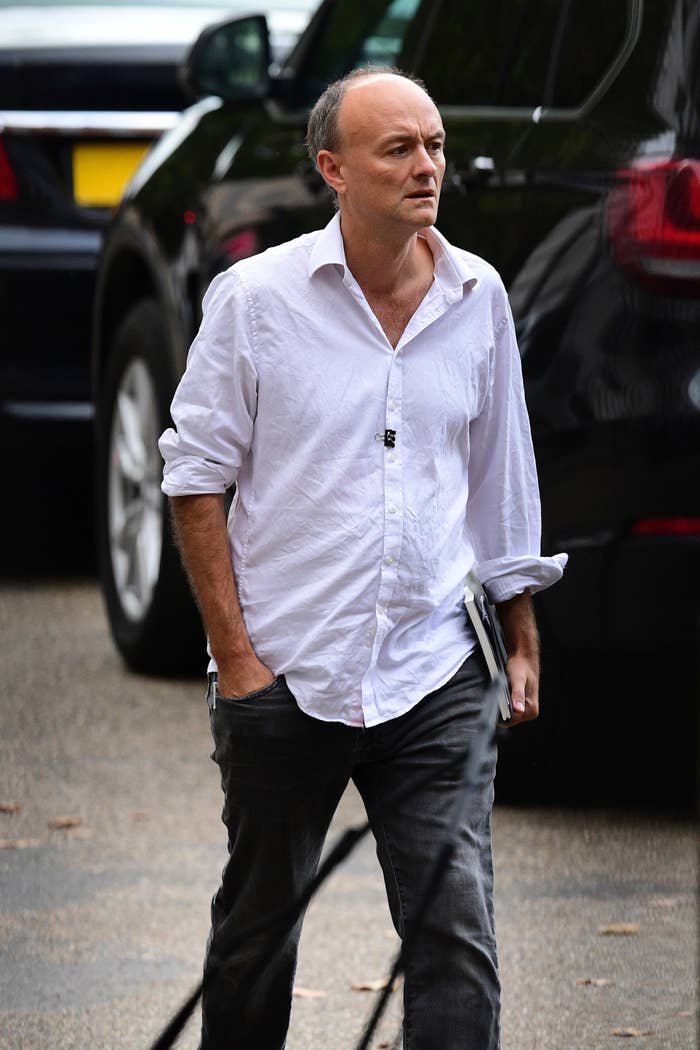 Actually that's not fair. There are other times he'll rock the quilted gilet look, like an under-slept tech tycoon back from a fox hunt.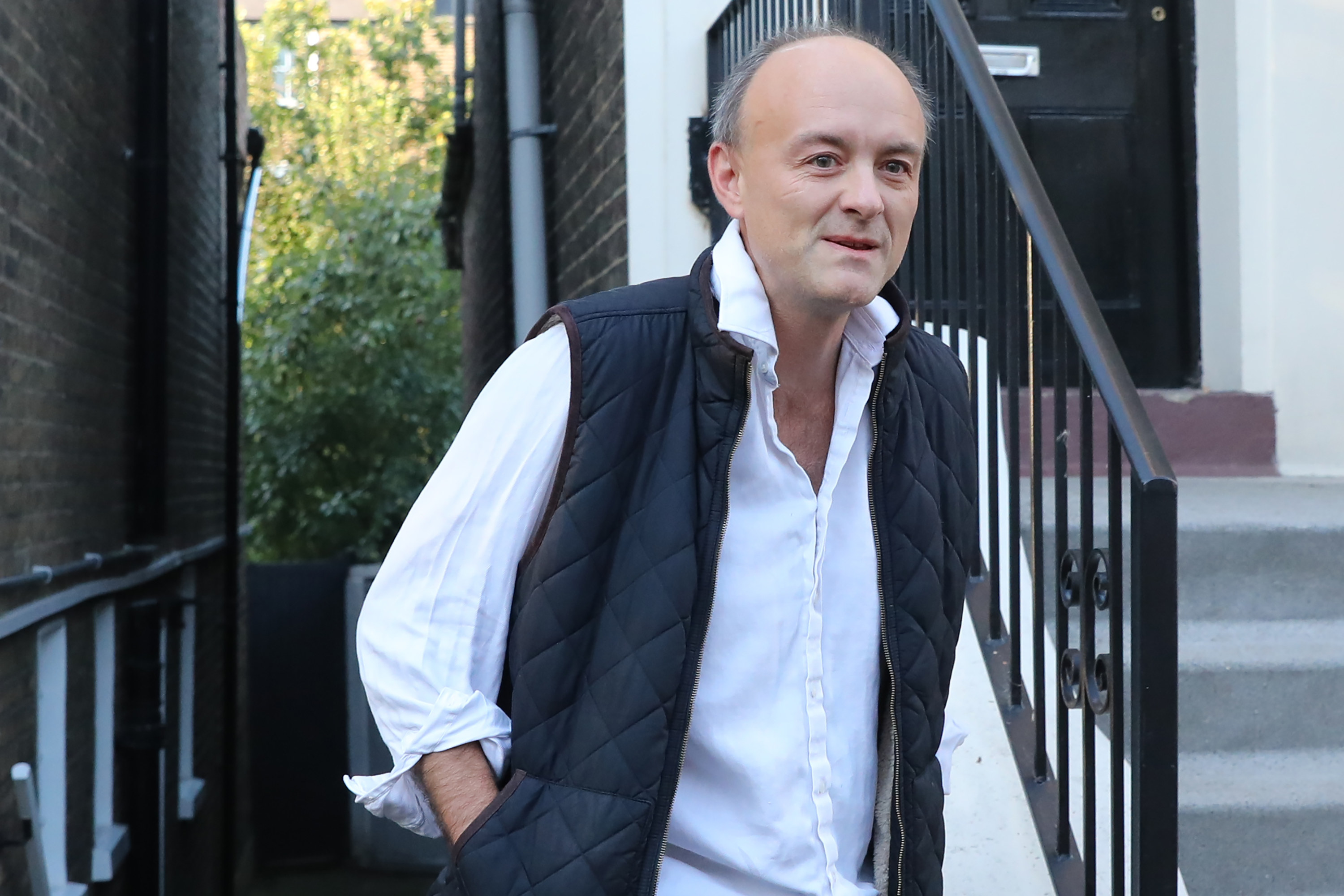 Suits? During Brexit?! Nah-uh. We're pivoting to comfort, accompanied by a commemorative tote bag from your favourite West End show.
All right, firstly, if you're spending the weekend getting asked "Hey, how's Brexit going?" try these Ray-Ban frames with the nearest company T-shirt you can find. Cummings' lenses appear to be transitional, or as Theresa May would call them, implementational.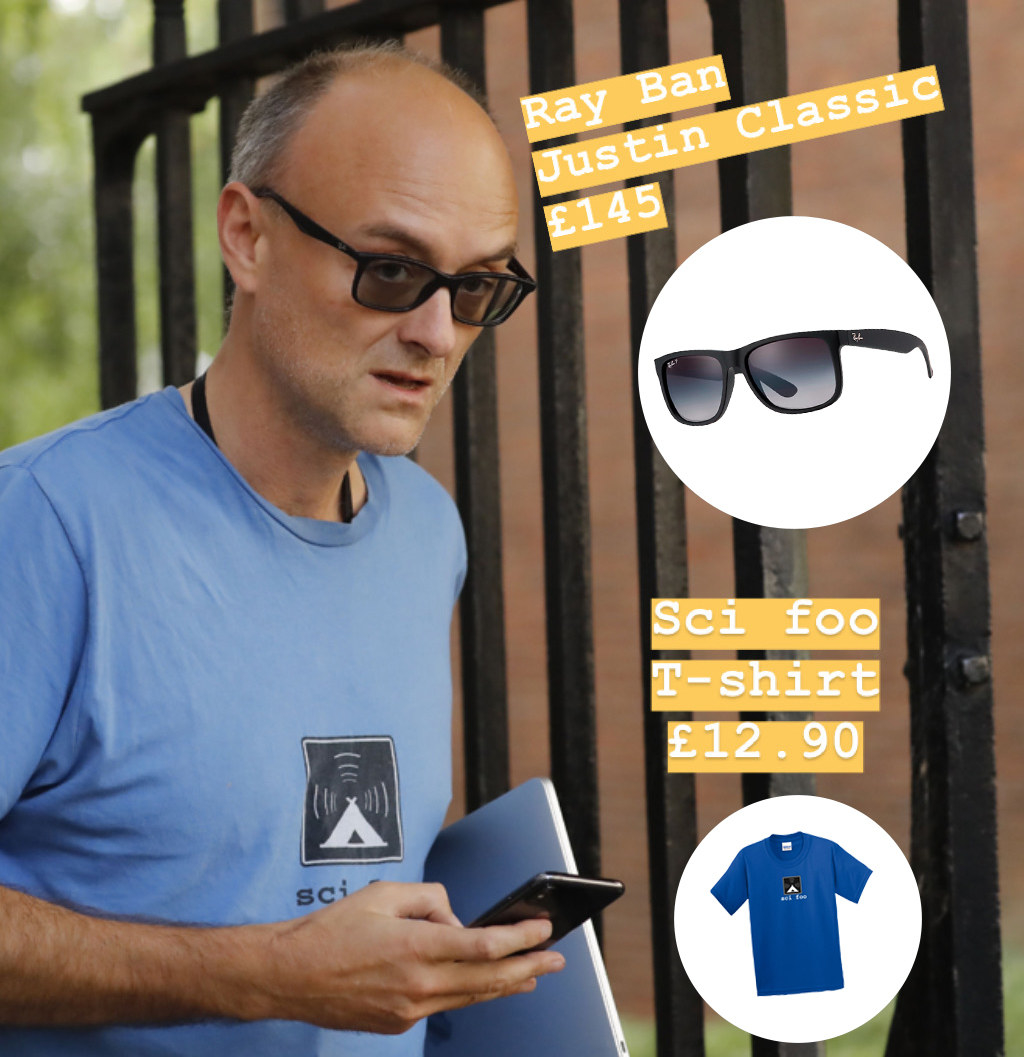 Starting to get cold on your morning commute? Why not try the Joules quilted gilet, or, as the company calls it, a "bodywarmer". The gilet is the backstop of every wardrobe: an insurance policy for chilly spring evenings and mild winters. And don't forget to stop off at the North London Elite Metropolitan deli on the corner.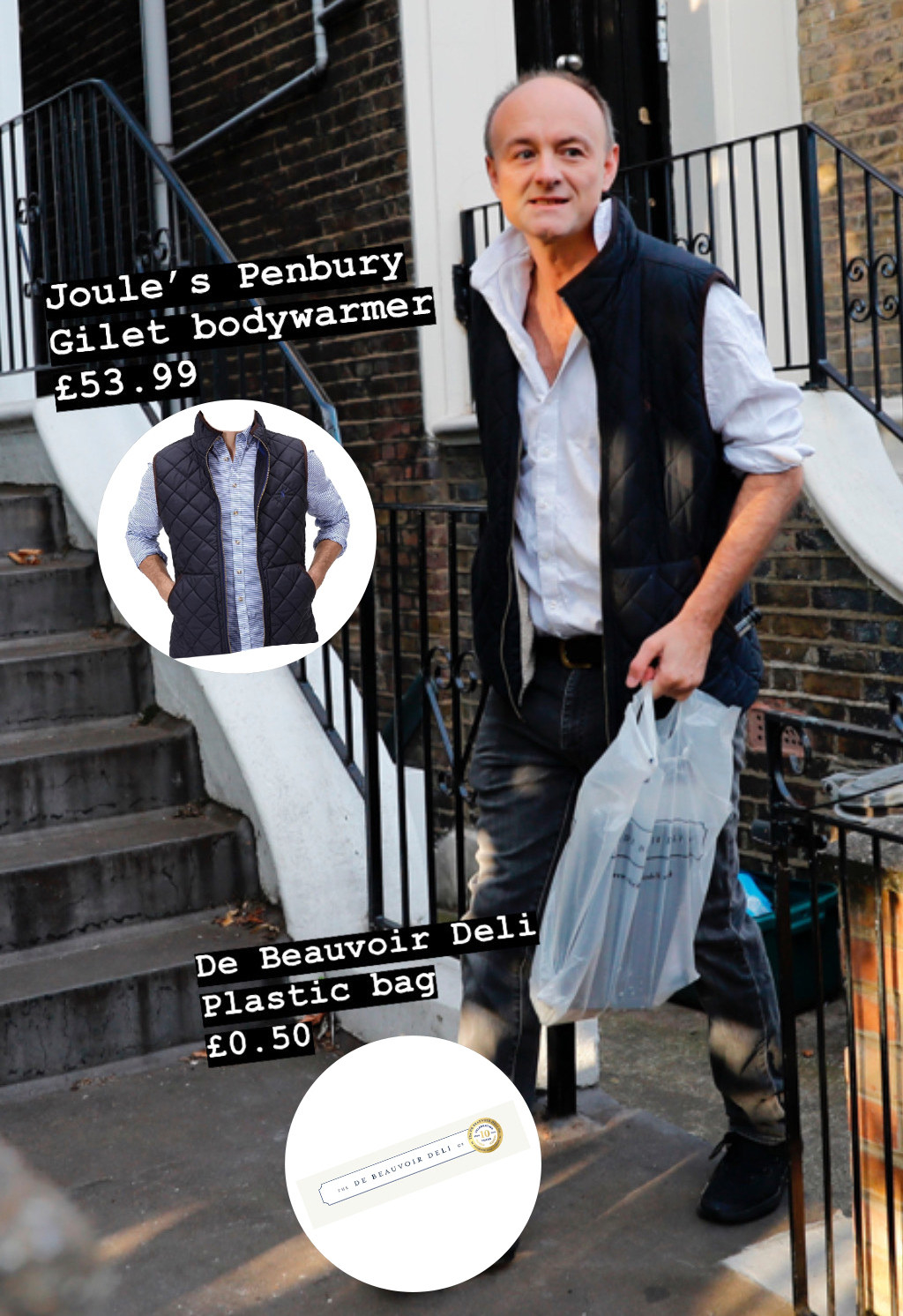 For when you're dodging journalists asking questions on the record, there's the perfectly relaxed Adidas zip-up hoodie with extra-long jeans look.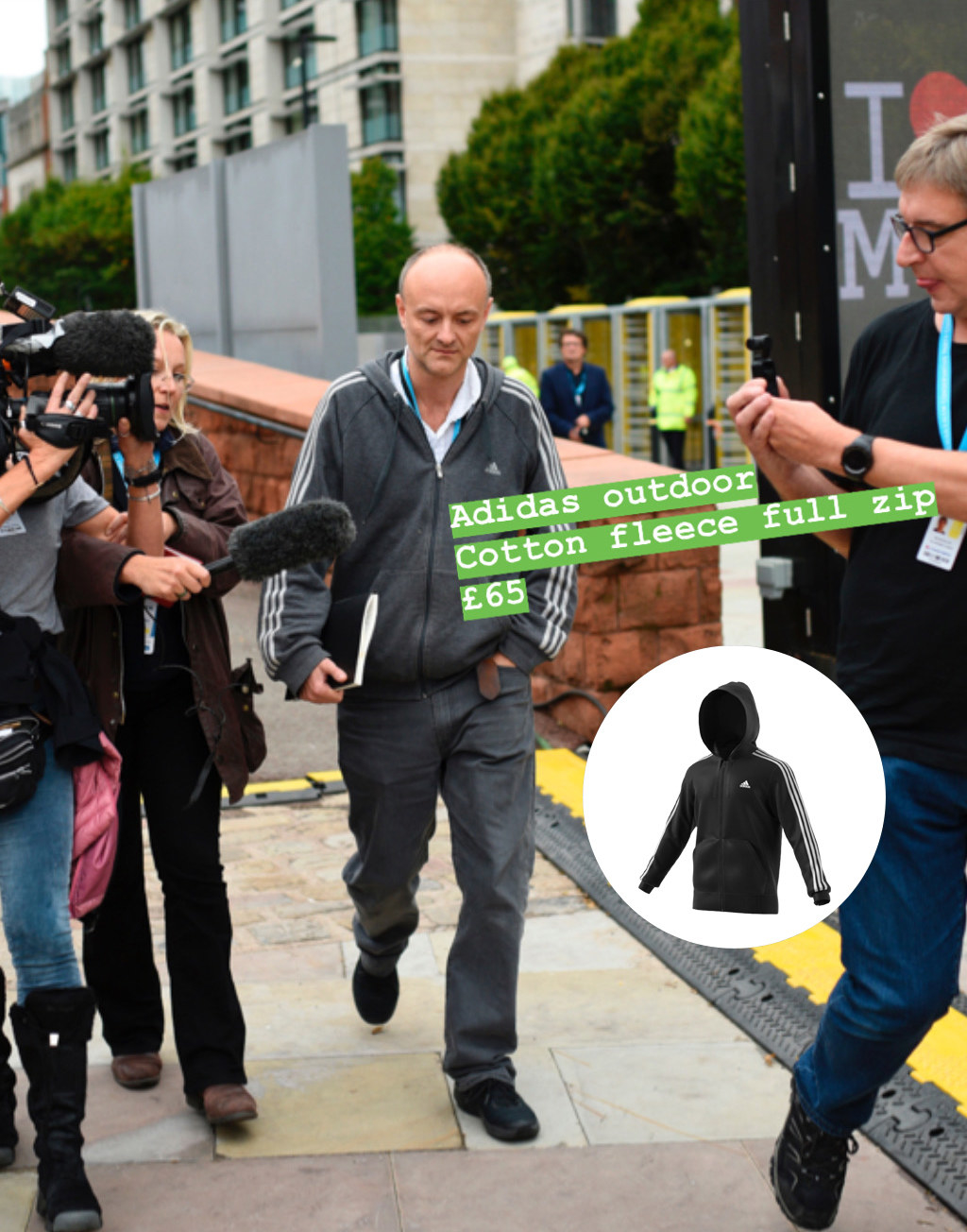 Need to anonymously brief a political editor in comfort? There's a look for that...don't look past the Levi's grey hoodie.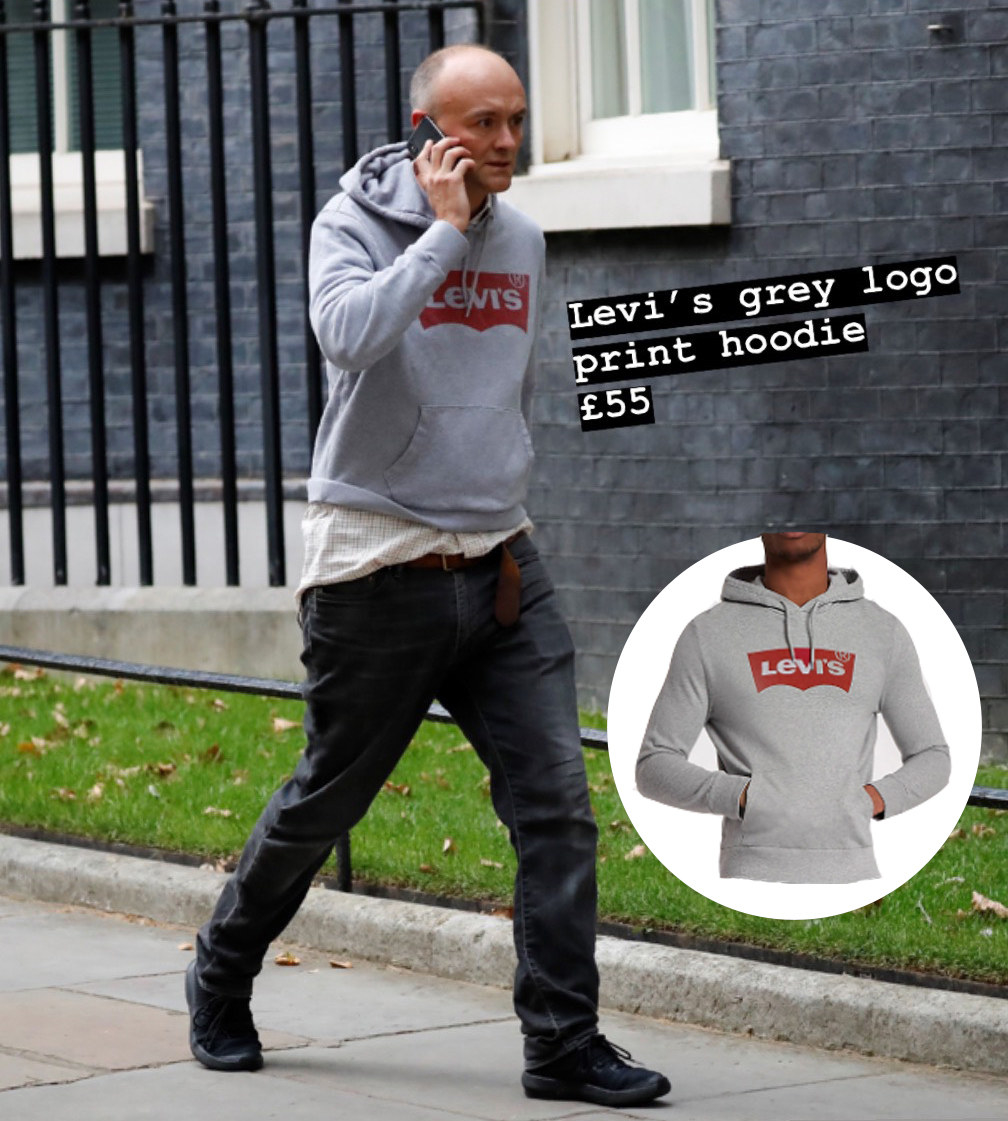 And when you're trying to tiptoe around the crumbling remains of parliamentary democracy, get the comfy Nike Jordan Express basketball kicks (if you can still find them).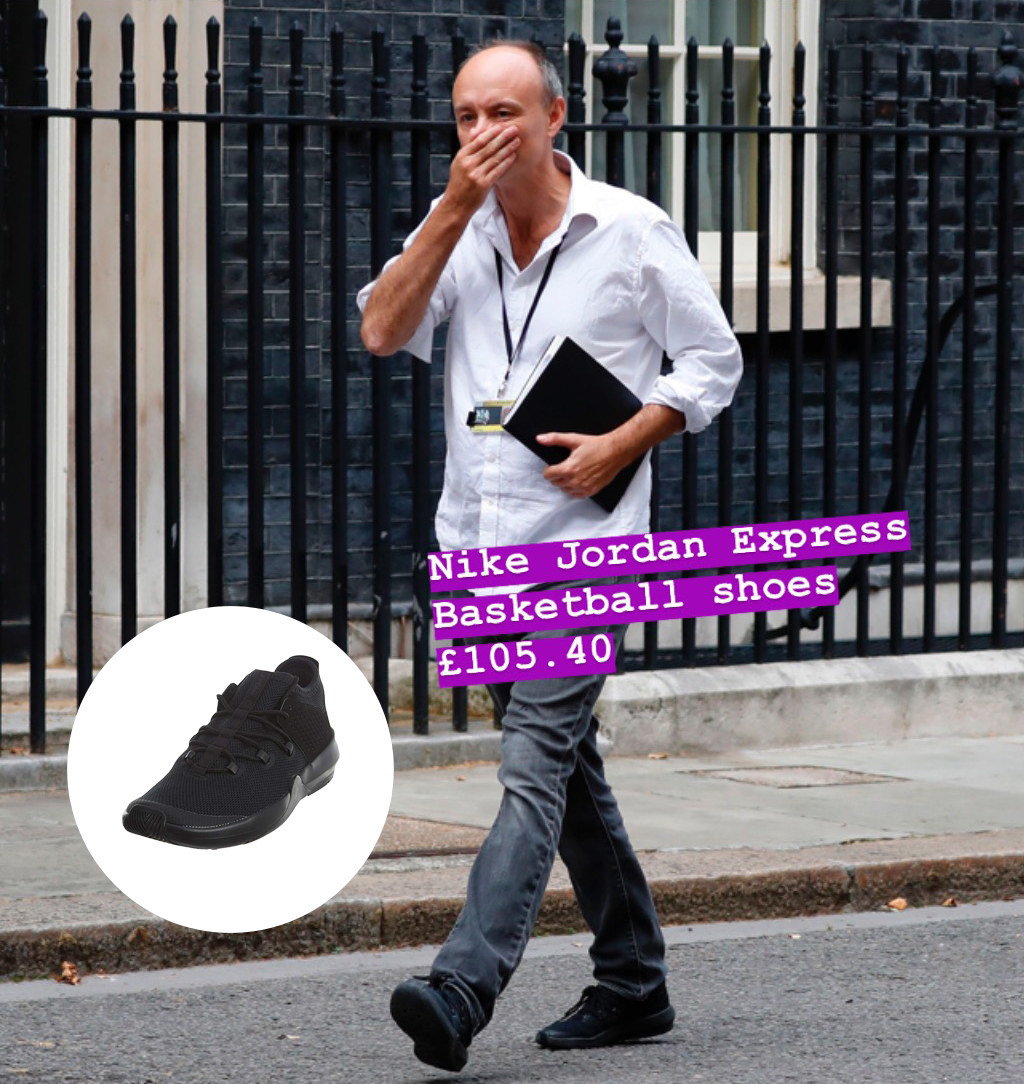 Finally, if you're facing the harsh realities of fresh food shortages under a no-deal Brexit, take a look at this random grey beanie we found on Amazon which kind of matches the Kinetic II waterproof jacket.