News Corp Australia's Editorial Director has sent an email to staff that repeats a phrase newly coined by Prime Minister Tony Abbott: "electronic graffiti".
The email, sent by News Corp's Australia's Campbell Reid to company staff on Friday afternoon, congratulates Daily Telegraph journalists for their controversial Sydney siege coverage and insists the inquest justified its editorial decision to report that gunman Man Monis was working for terror-group Islamic State (ISIS).
"Many of our journalists and publications were subjected to a barrage of criticism from the "electronic graffiti" of social media and naval-gazing analysis of rival commentators seemingly trying to deny the reality of what happened in Sydney," wrote Mr Reid underneath a large image of its discredited 2pm edition.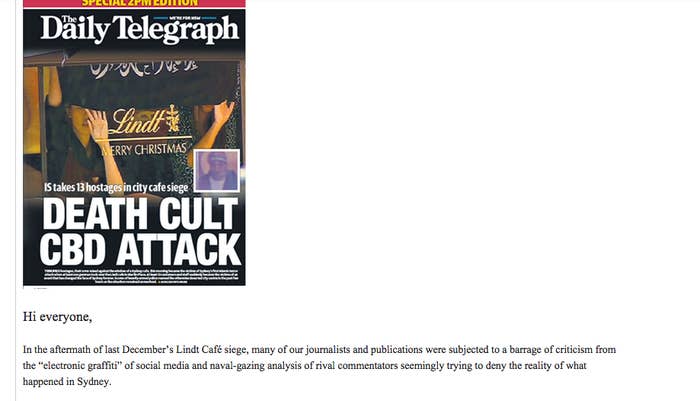 "On the siege day, our journalists, photographers, newsroom print and digital editors worked under enormous pressure and faced daunting challenges to inform the public minute by minute."
The term "electronic graffiti of social media" was coined by Prime Minister Abbott four days ago to insist he is not fazed by critics who believe decision to knight Prince Philip was laughable.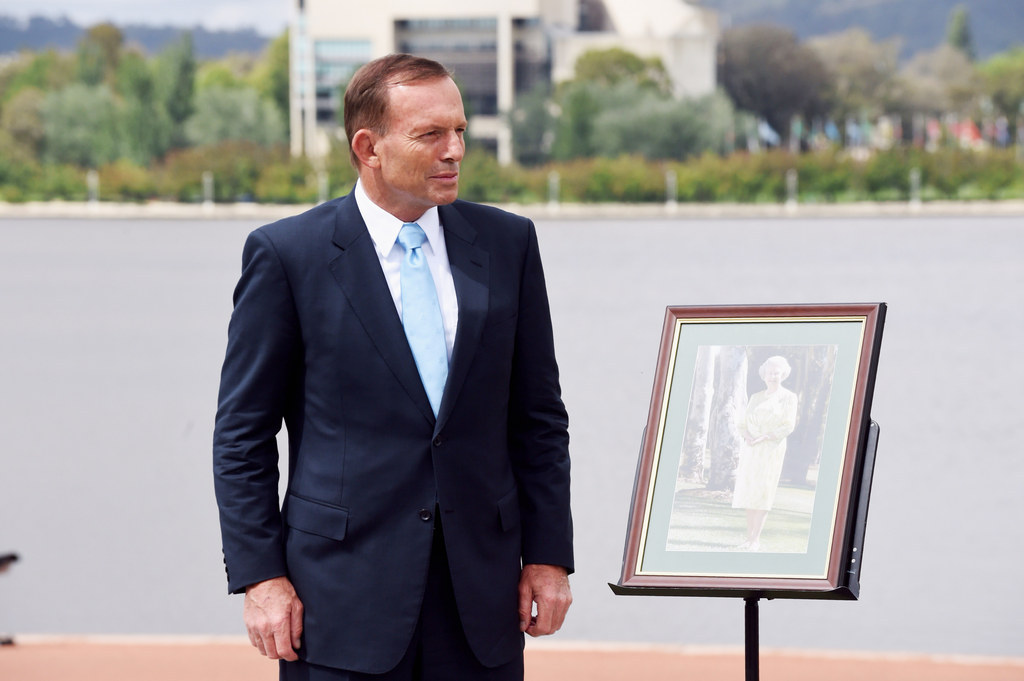 "Social media is kind of like electronic graffiti and I think that in the media, you make a big mistake to pay too much attention to social media," Mr Abbott said on Australia Day.
The PM is under intense internal pressure over the knighthood decision and his links to News Corp's Rupert Murdoch have come into question in recent days.
According to yesterday's Australian Financial Review, Mr Abbott overhauled his communications team on direct advice from Mr Murdoch.
The media-mogul took it one step further on Thursday, openly deriding Mr Abbott's decisions in a Twitter-storm that called for the PM to dump his Chief of Staff Peta Credlin for the good of his government.