The joint government report into the Sydney Siege found gunman Man Monis was not deemed to be a terror threat by authorities, despite his long history of violent crimes against the women around him.
The "Martin Place Siege Joint Commonwealth - New South Wales review" is being used by Prime Minister Tony Abbott to push for a total overhaul of counter-terrorism procedures to keep Australia safe from extremism.
But the report also included a detailed timeline of the vicious crimes Monis committed against women over the course of 13 years.
Monis allegedly committed sexual assault in 2002.

And it was not until 2014 that the full extent of these assault charges were known.

They continued across many years.

In 2011 he was charged with intimidating his former partner.

Monis eventually escaped conviction and no protection order was placed over him.

Monis was then allegedly involved in the murder of his former partner and mother of his children. Noleen Hay was stabbed 18 times and set alight in an apartment stairwell in April 2013.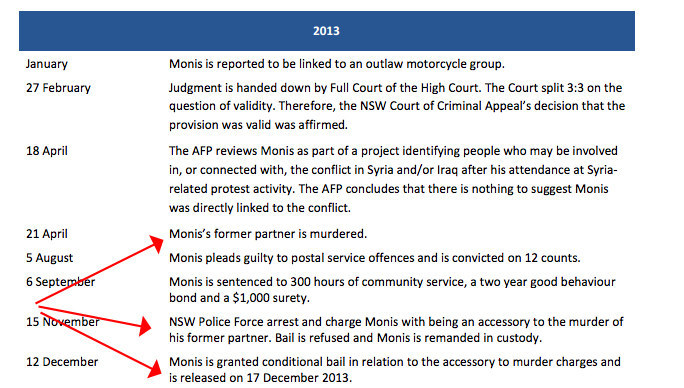 In total Monis had 40 charges of sexual assault dating back to 2002. In December he was shot dead by police after holding staff and customers hostage in the Lindt Cafe.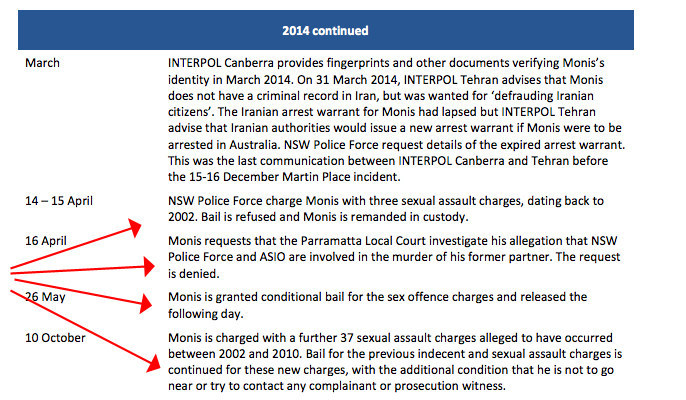 Anti-domestic violence advocate group Our Watch is keeping a tally of women who have been murdered since the start of 2015. The number is shocking.
"14 women are reported to have been murdered by their partner in only seven weeks. Forget 'one woman a week is murdered by a current or former partner' — it's two," CEO Paul Linossier told BuzzFeed News.
"To reduce rates of violence against women we must change the culture that condones and sometimes perpetuates the precursors of this violence"
Mr Abbott announced new proposals on Monday giving security agencies more power to find and prosecute terror suspects.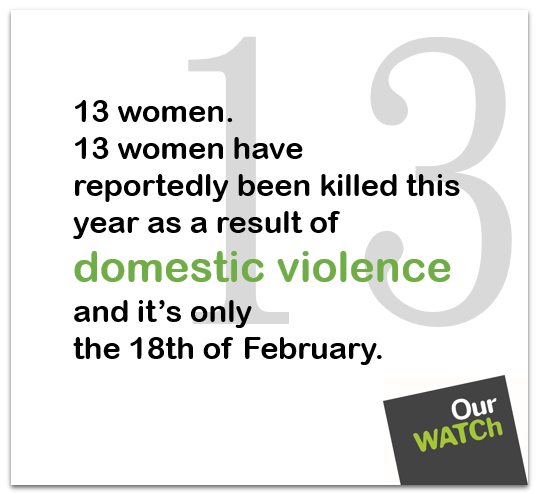 For 12 years authorities were unable to protect women from Monis. Every week two women are killed at the hands of their partners. The Government wants to come down hard on homegrown terrorism, but Australia is yet to address the issue of homegrown violence against women.