In truly awful news for the Liberal party, a massive wad of MP signs have amazingly shown up on the doorstop of a rival union office.
The Victorian branch of the Electrical Trades Union received the huge package of Sarah Henderson's official signage on Thursday afternoon and it's the biggest literal sign yet the election will be held on July 2.
"If we needed confirmation that the Liberals have already committed to calling a double dissolution election for 2 July – this is it," wrote the ETU State Secretary Troy Grant.
"1,000 corflute election signs for the Liberal's candidate for Corangamite, Sarah Henderson, have been mistakenly delivered to the ETU office in Geelong. Directly from Liberal Party Campaign Headquarters."
It's the absolute LAST thing that Liberal MP Sarah Henderson needs right now as she holds onto her Victorian seat of Corangamite by the slimmest of margins.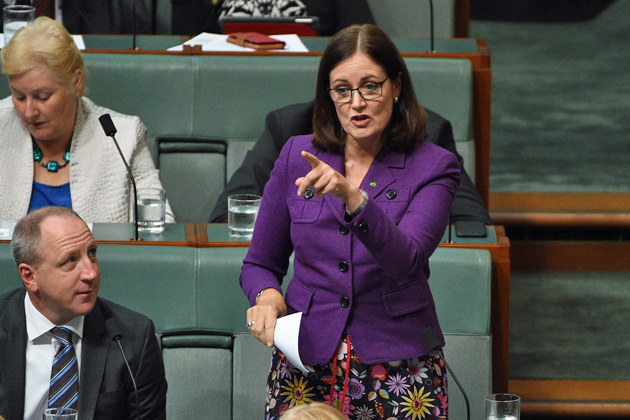 An ETU spokesperson told BuzzFeed News it was a very funny situation but they'd hand back the corflutes to their political enemies.
"Yeah we'll hand them back at an upcoming public event," said the spokesperson.
"We here like a fair fight after all."
Henderson's office is yet to explain the mistake. But one Twitter user pointed out that the ETU's office is literally next door to her partner's political office. Yikes.