This Pretty Much Sums Up The Crazy World Of Tabloid Journalism
"Journalism Is Not Advocacy" apparently.
News Corp's The Sunday Telegraph is Australia's biggest selling newspaper.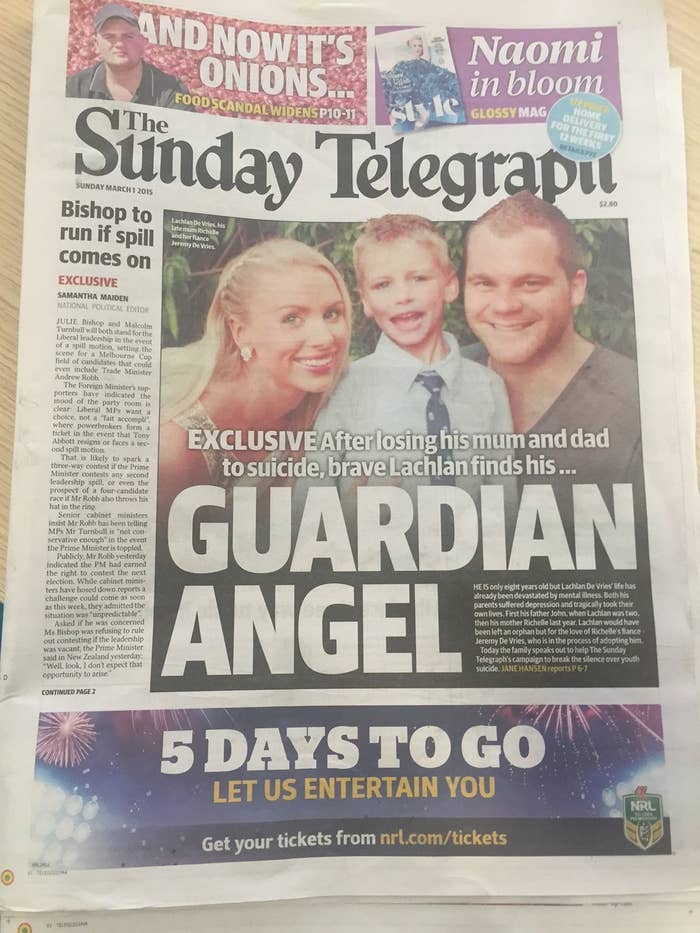 Its pages regularly feature the most influential conservative commentators and journalists. And among them Miranda Devine is a must read.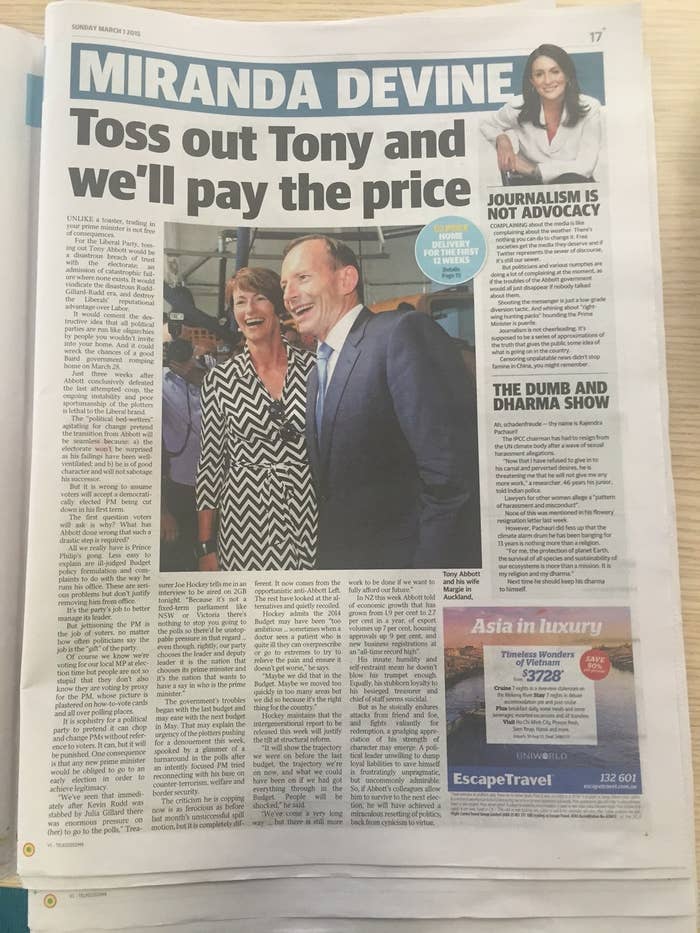 Especially today.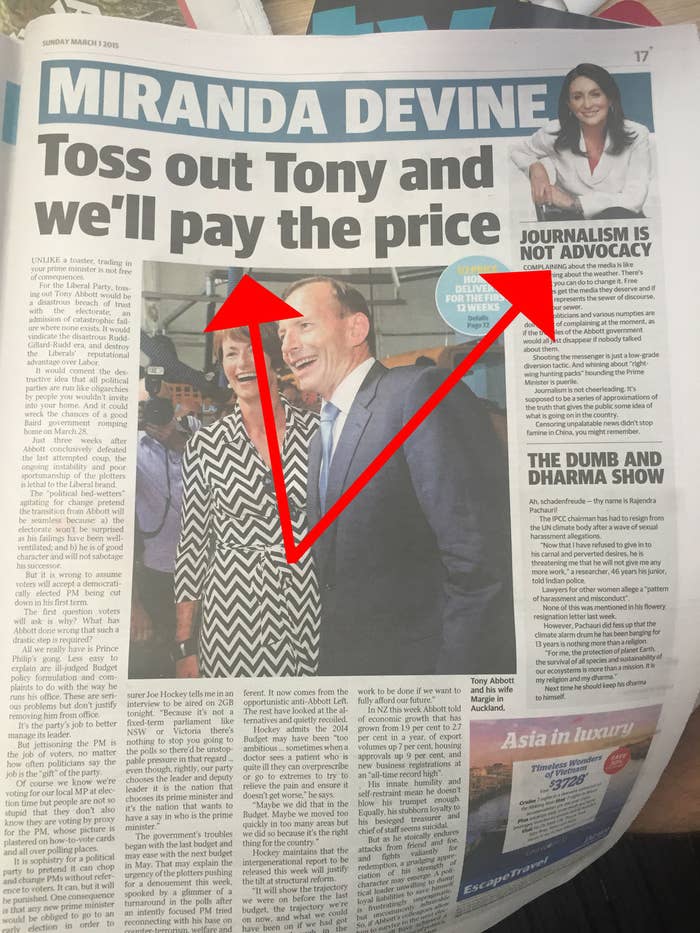 On the same page Devine explicitly calls on the Liberal party to keep Tony Abbott as leader and then writes "journalism is not cheerleading".