Two tropical cyclones* are hammering the Australian coast meaning the north of the country is bracing for a "cyclone sandwich".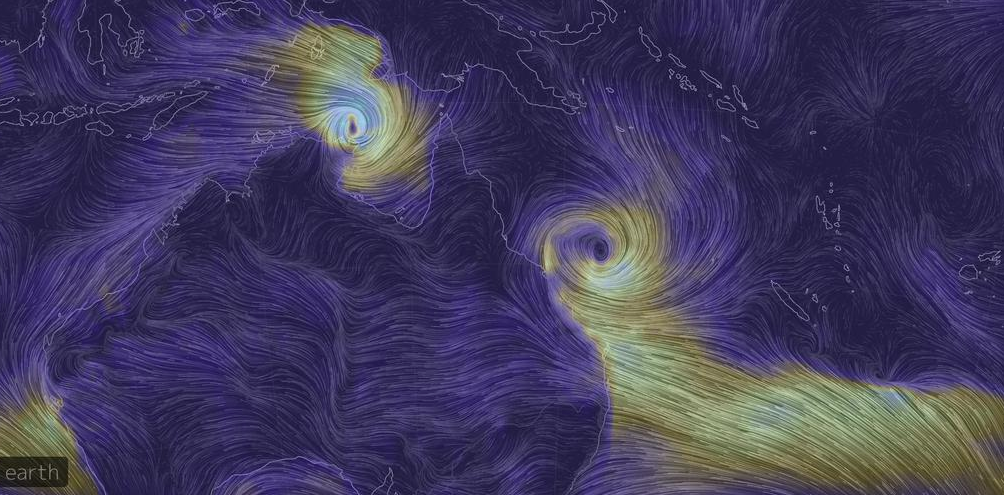 The cyclone battering the Northern Territory is named "Lam", a Category 3 storm. Tropical Cyclone Marcia is battering the central Queensland Coast and is Category 2.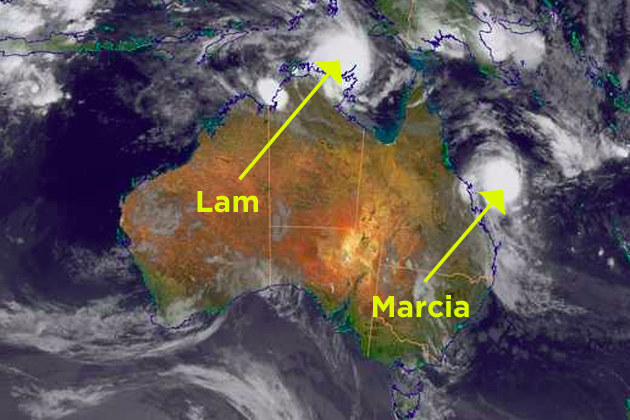 "Lam" has wind gusts of up to 195 kph (120mph) and by Friday morning is expected to hit indigenous communities around Elcho Island. Authorities have started evacuating Arnhem Land communities.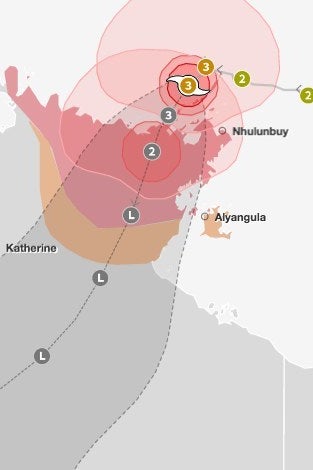 At the same time "Marcia" bears down on central Queensland towns and is expected hit land around Yepoon by Friday morning.
The new Queensland Premier Annastacia Palaszczuk has warned people in the state to brace for tough conditions in the next few days.
"Our message to Queenslanders is start getting ready now," she said.
The most devastating weather system in recent times was Category 5 cyclone "Yasi" which destroyed many north Queensland communities in 2011.
Popular surf spots have seen tides breaching sea walls.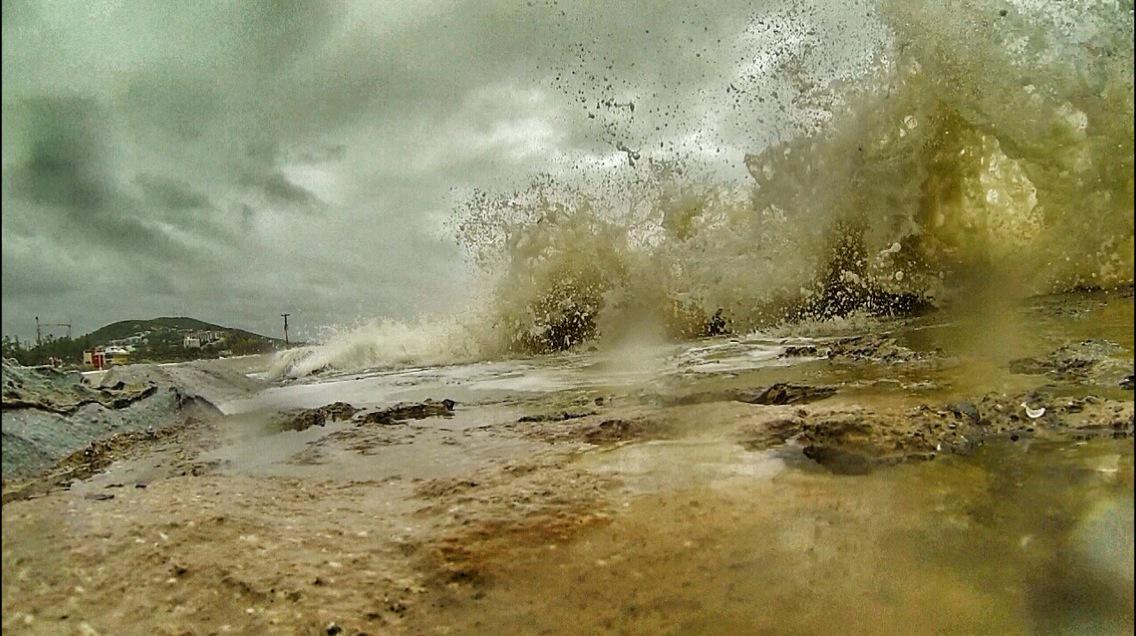 And high tides around Bundaberg are keeping people out of the water.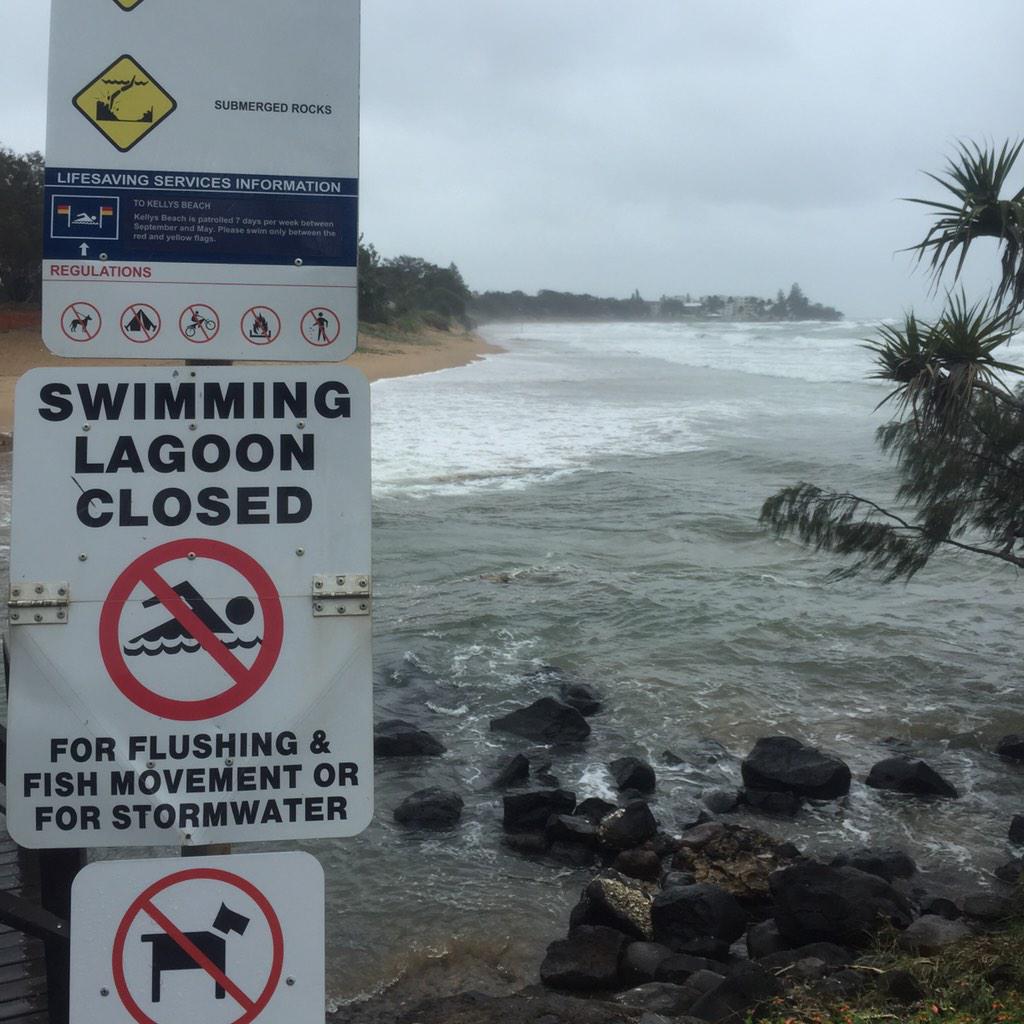 Not this bloke. Because this is Australia and a cyclone is not going to interrupt Wednesday's surf.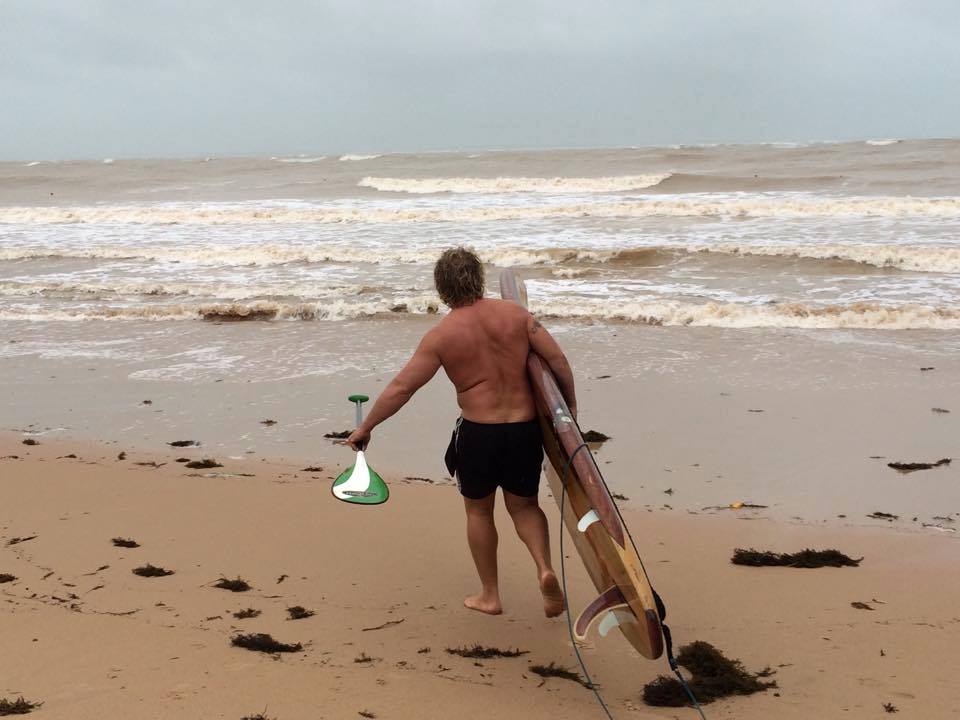 And there are already people tired of having to deal with this goddamn "cyclone sandwich".