This Kite Surfer Escaped A Crocodile By Poking It In The Eyes
"I thought I'd just go for gold."
An Australian kite surfer has escaped with just cuts and bruises after being repeatedly attacked by a crocodile off the coast of the Northern Territory. He gouged the eyes of the croc to escape and (of course) he's itching to kite surf again.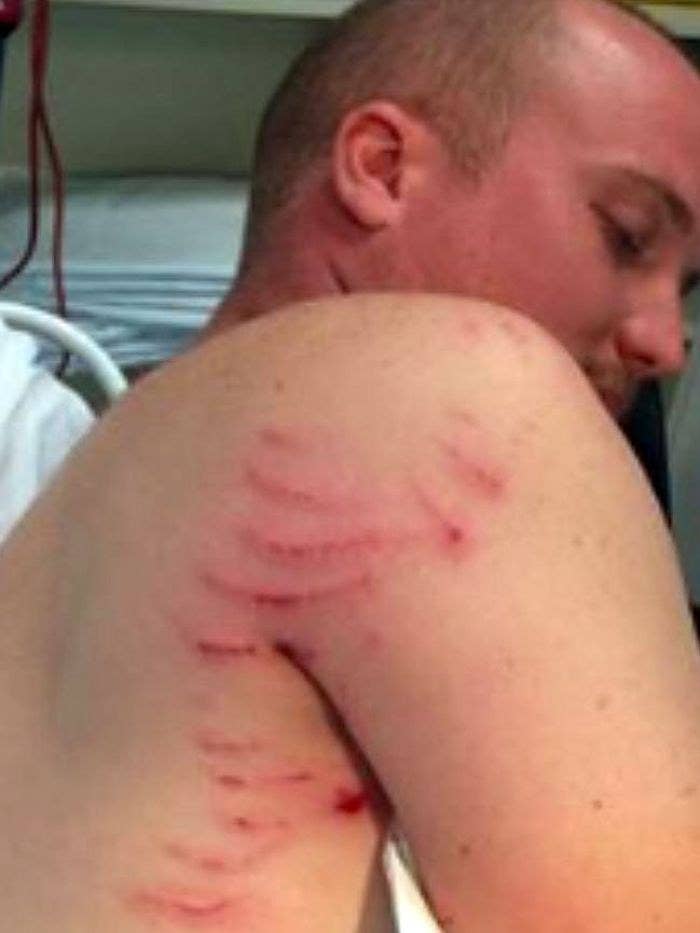 Chris Keeping, 29, showed off his fresh wounds after tangling with the 2.5m saltwater crocodile off the coast of Casuarina Coastal Reserve on Saturday.
"I didn't see him until the last minute, and then just a massive bang, he smashed me like a Mack truck. And next minute I'm just getting shaken violently left to right," he told ABC Darwin local radio.
"Sheer panic, I went like a ragdoll, I didn't know what to do. When he stopped shaking I realised I was in his mouth and he hit me from the right side ... he had my shoulder and the right side of my back in his mouth and he pinned my arm down. I had one arm free but there was not much I could do."
Keeping told ABC Darwin, "Territory born and bred" meant he knew he had to poke the crocodile in the eye: "I just thought I'd go for gold and got my index finger and just shoved it as hard as I could straight into his eye socket."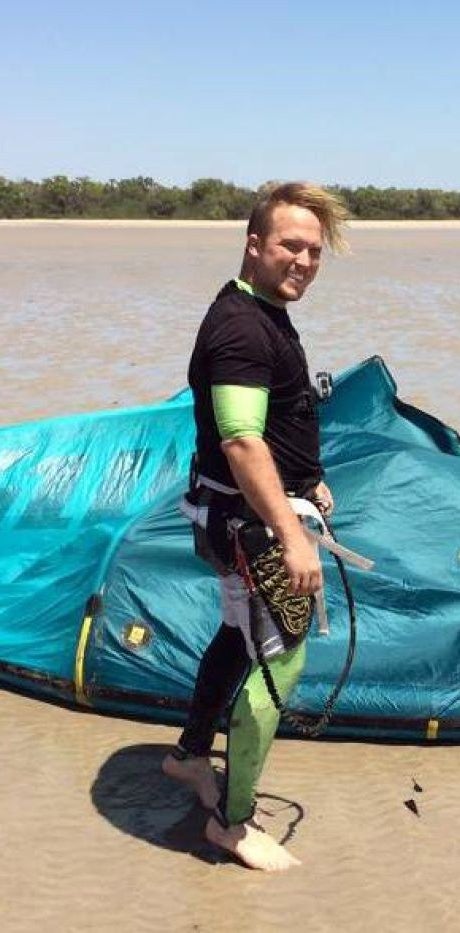 "He kept circling and would come in and try to hit me, and I'd give him a bit of grief with the board. The board would bounce over his snout and hit him in the eye area, so I think that deterred him a bit," he said.
He eventually got sand under his feet, left the water, and called his sister. When asked whether he'd need an ambulance he replied, "It's not that bad, I'm not missing a limb."
Top End waters are infested with crocs and a local NT Parks and Wildlife ranger Tommy Nichols said Keeping was "a very lucky boy".
Keeping showed off his deep cuts to his shoulder, and despite the horrific experience, vowed to go back into the water.
"I'll definitely go back out and do it, but I don't think I'll ever go to (that location) again."