There were ugly scenes in the Melbourne suburb of Coburg over the weekend, as an anti-Islam group clashed with anti-racism protesters. Heavily armed police were needed to break up the violence.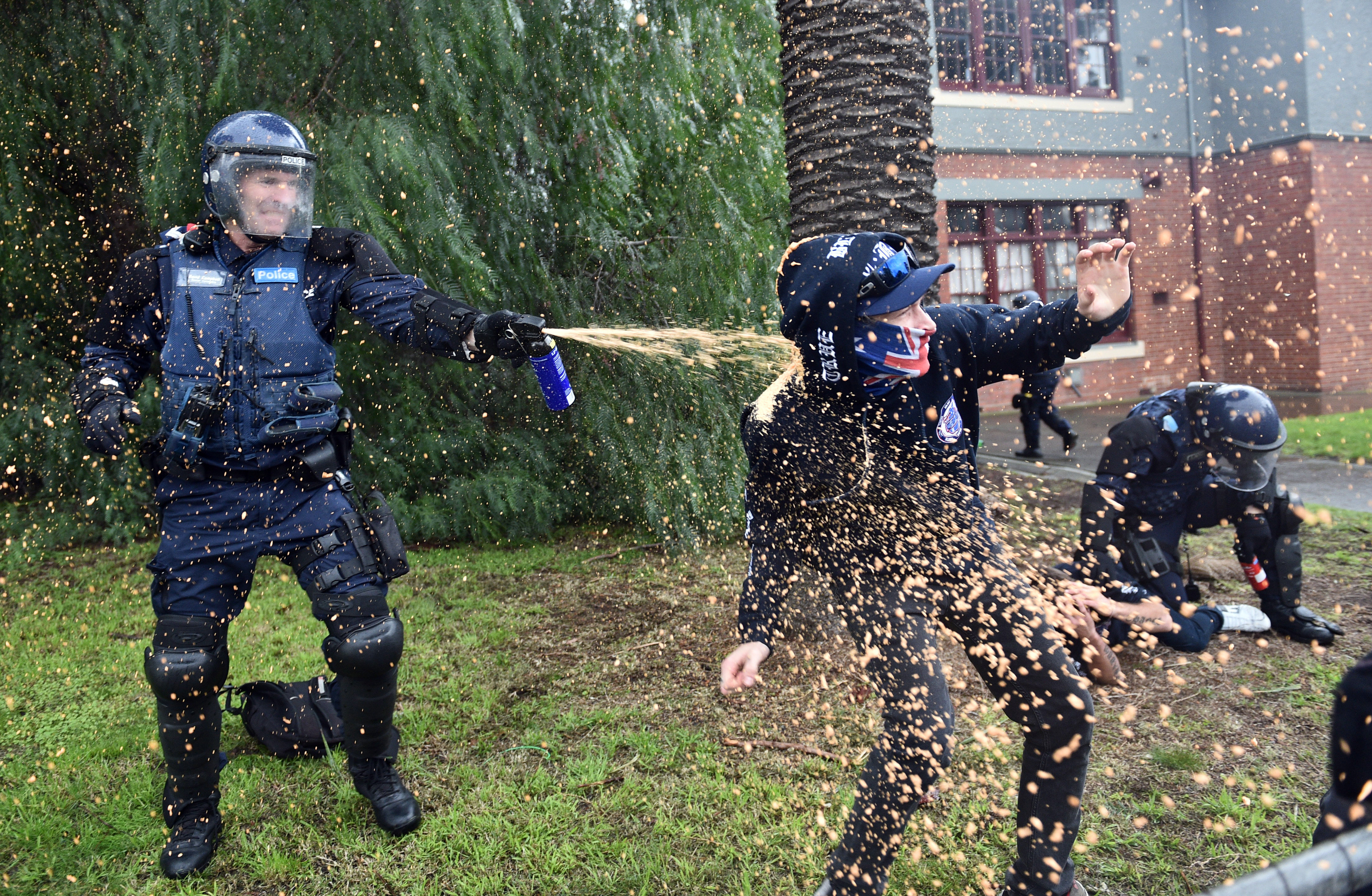 Seven people were arrested as the protests descended into violence. The Victorian government stepped in on Tuesday with new laws to crack down on masked protests like those seen in Coburg.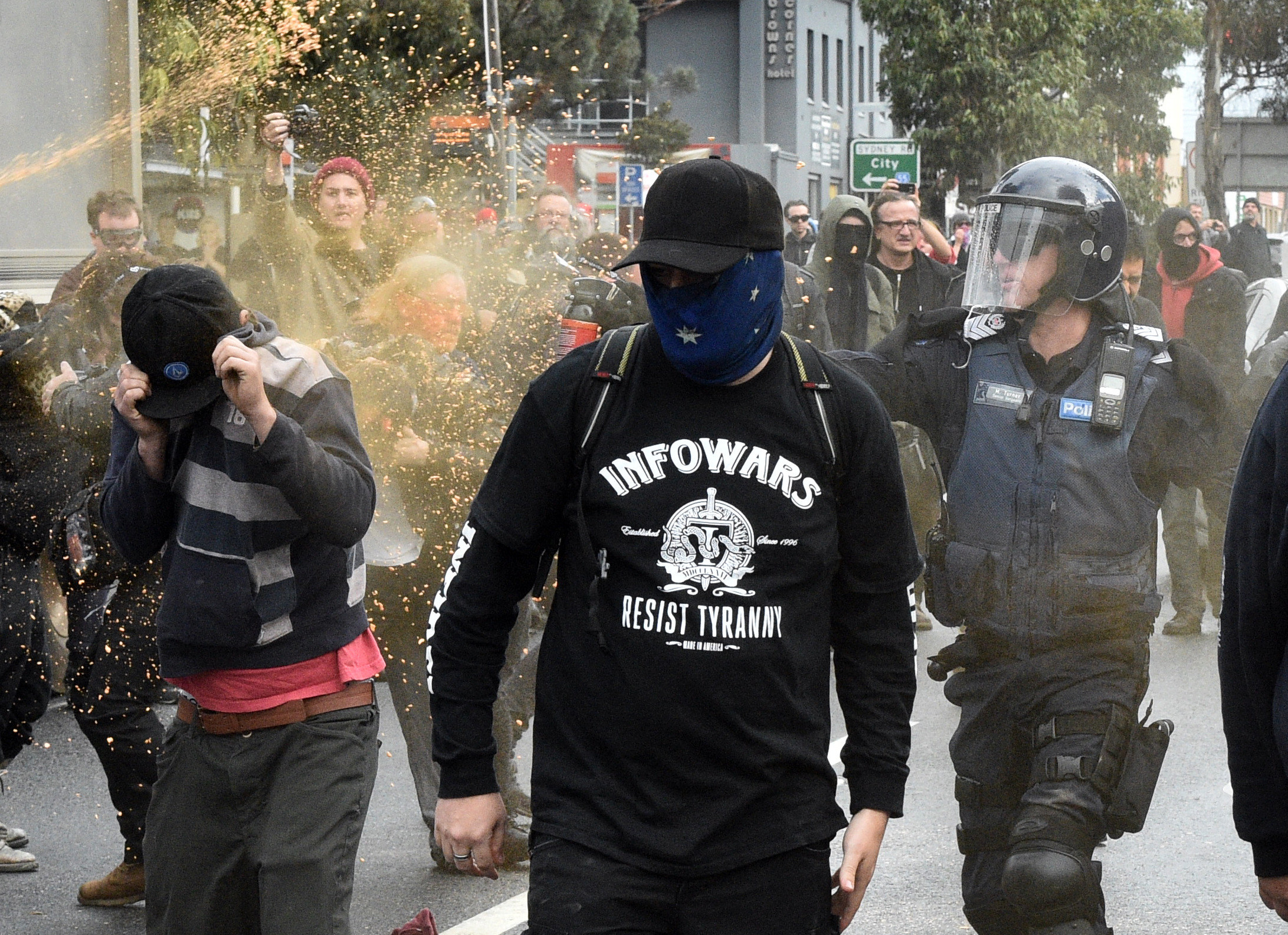 So BuzzFeed News went to Coburg to speak to locals about what had happened ...
1.
Mohammed is the owner of a local Halal butcher shop. He said the riot "wasn't us", and blamed people who came to Coburg from out of town.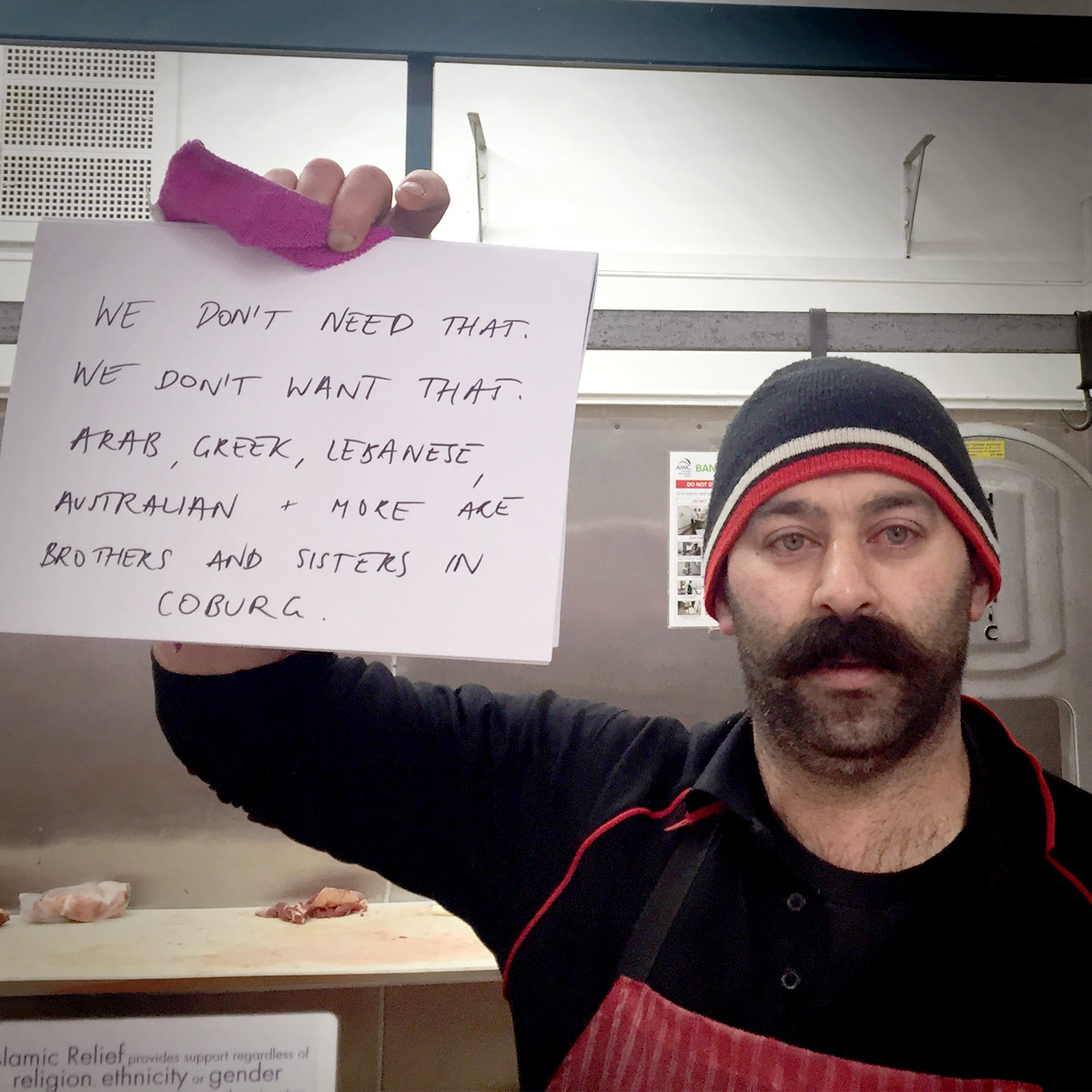 We don't need that.We don't want that.Arab, Greek, Lebanese, Australian and more are brothers and sisters in Coburg
2.
Outside, local book-keeper Loretta said "Coburg is a community of different cultures. Coburg is not about racism".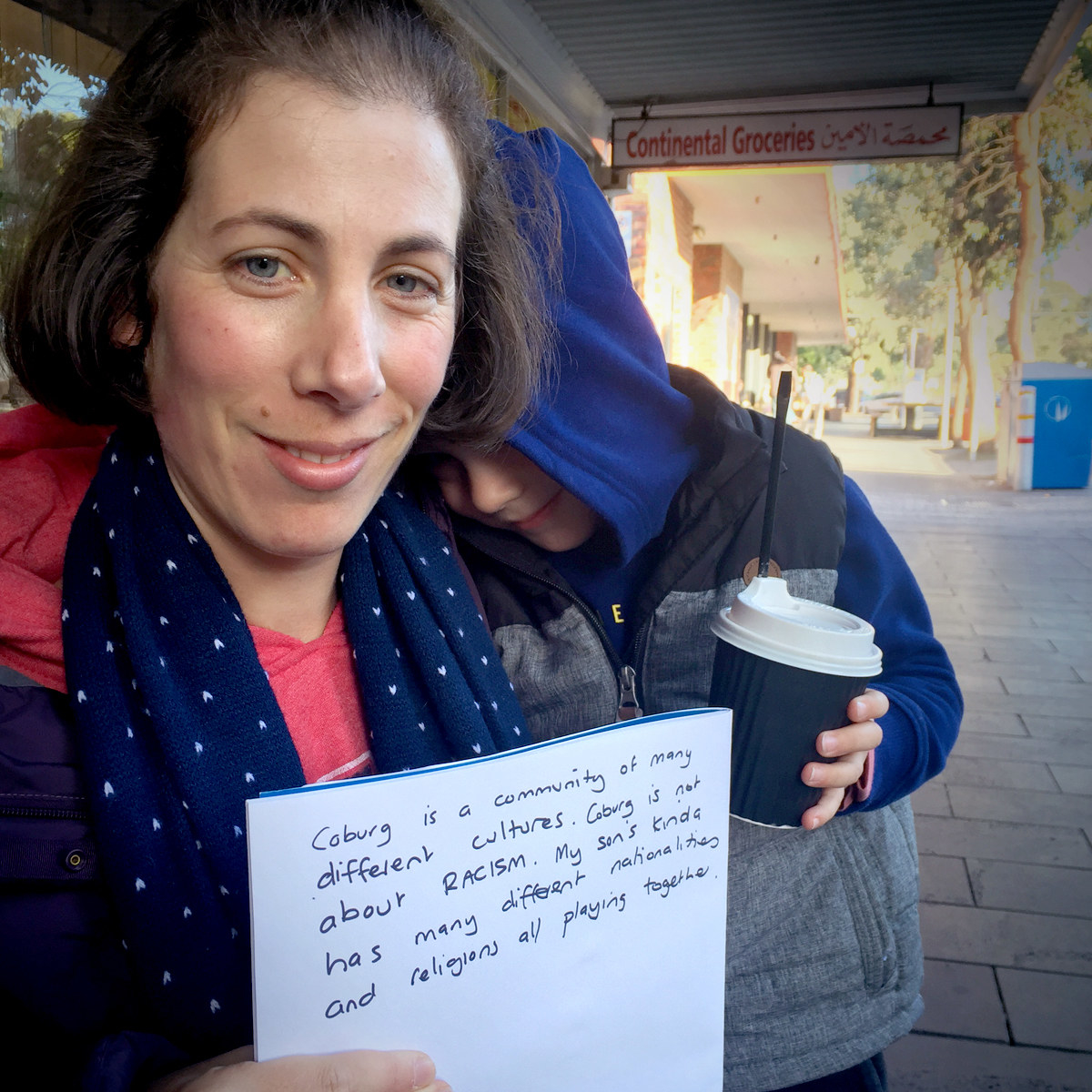 3.
Mijad owns a local bakery. He was furious that the riot had shut down the shops, disrupting the biggest day of trade for the week.
4.
Kebab shop owners Josie and Yasir agreed: "It does not what happen (sic). Coburg is one."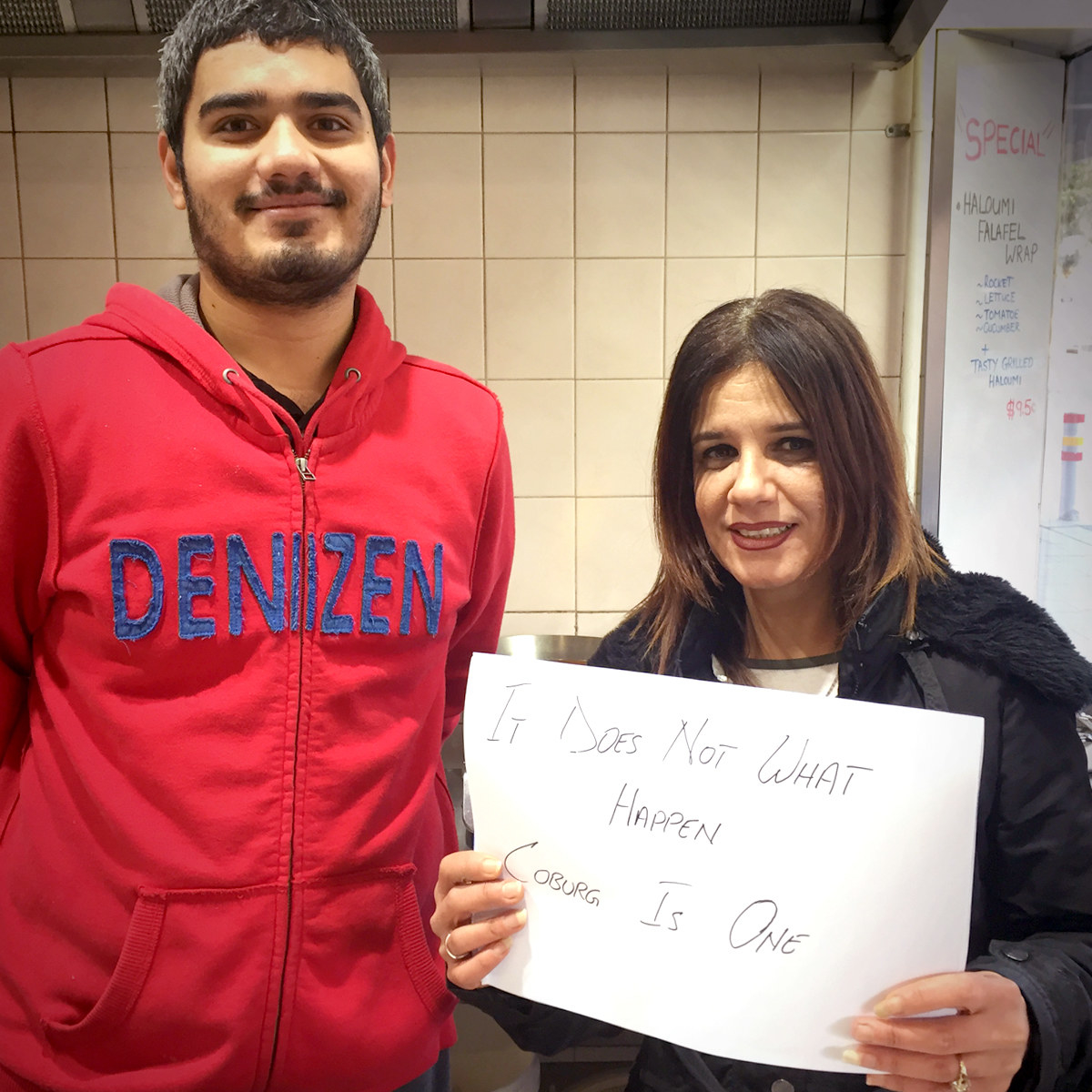 5.
Lee-ann and Sharon own a local bookshop called Pictures and Pages and their kids are enrolled in the local school. Lee-ann said if you took the rioters' signs off them, they all looked the same, "you couldn't tell who was for what".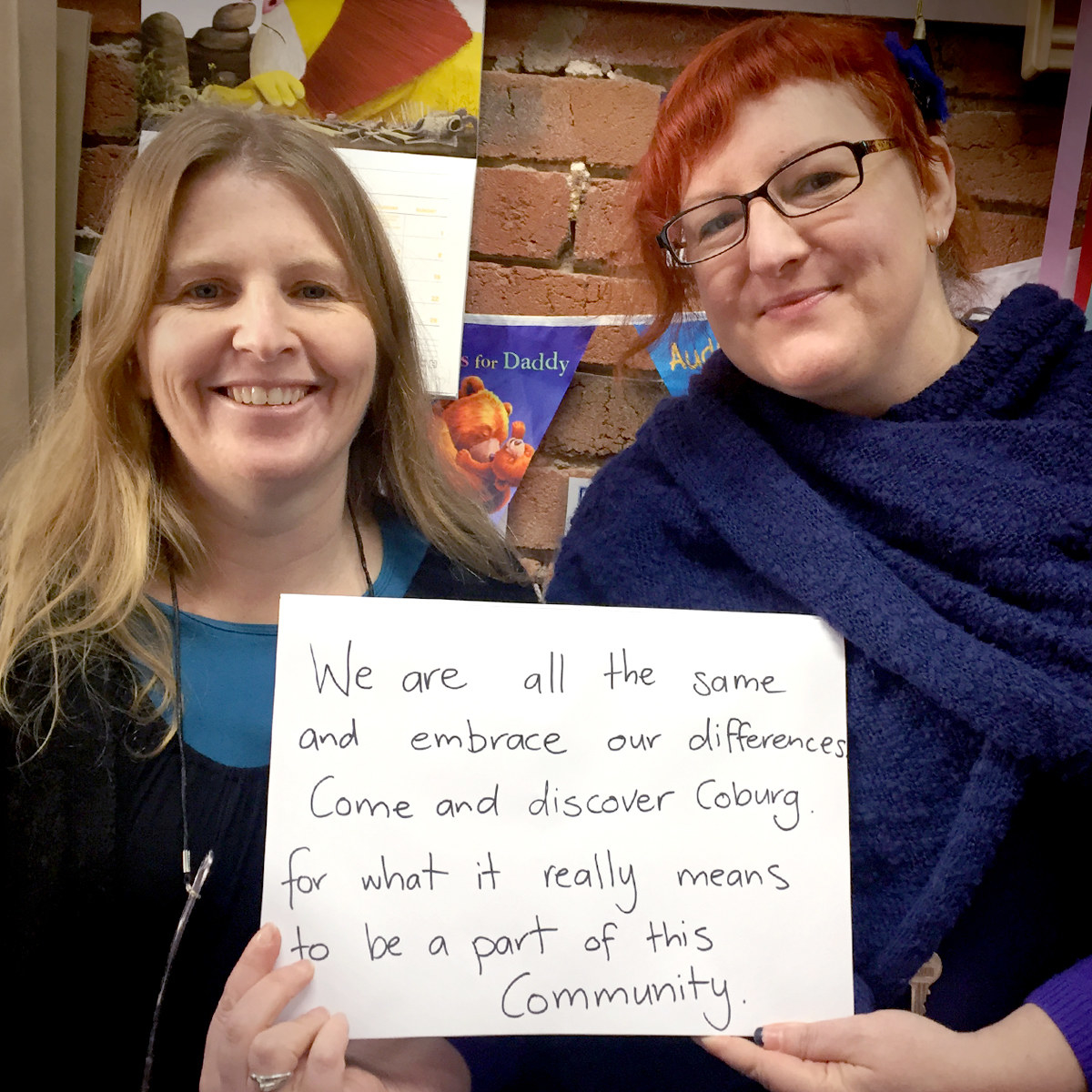 We are all the same and we embrace our differences. Come and discover Coburg for what it really means to be part of a community.
6.
Des is the owner of the local sports store and a proud Coburg resident for the last 50 years.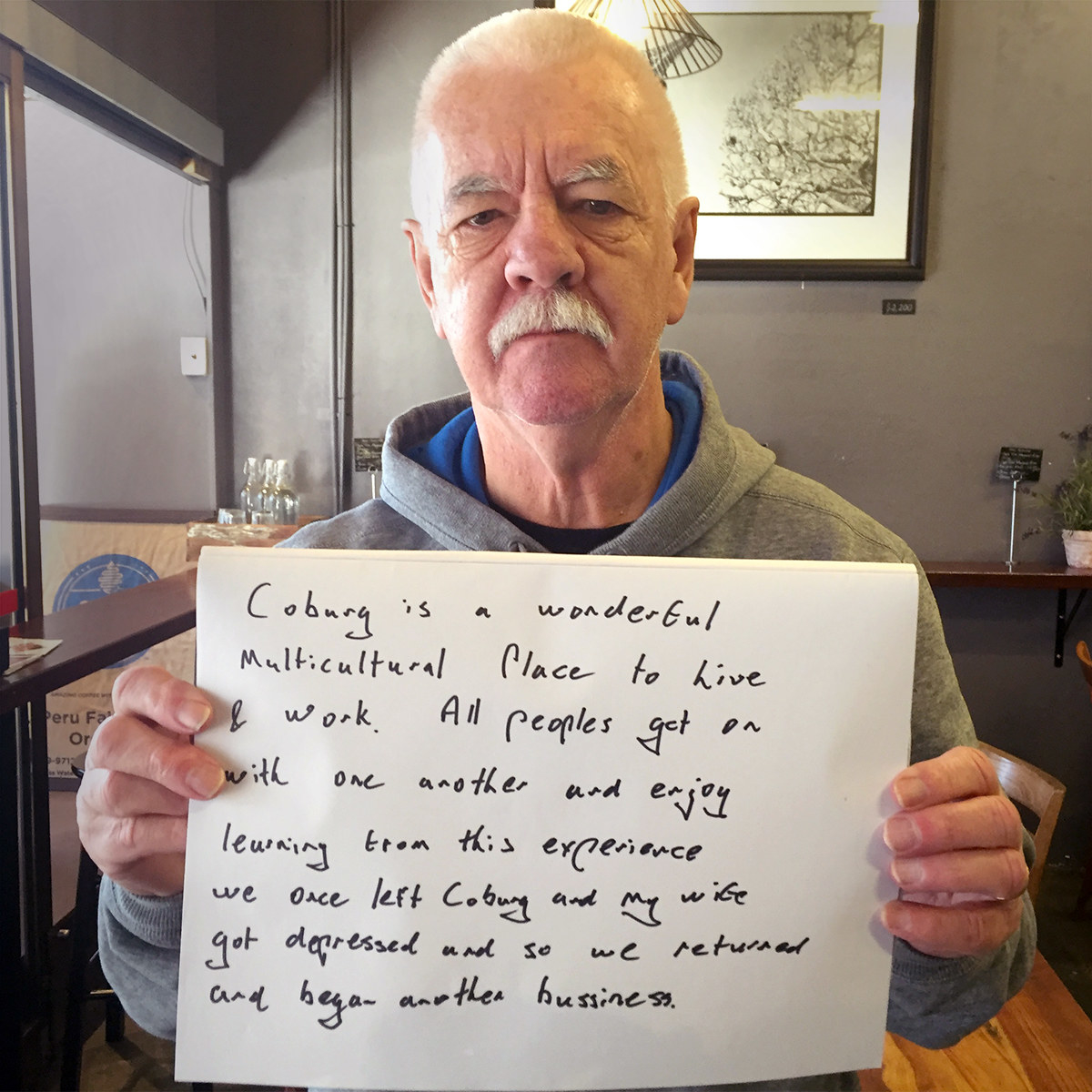 Coburg is a wonderful multicultural place to live and work. All peoples get along with one another and enjoy learning from this experience. We once left Coburg and my wife got depressed and so we returned and began another business.
7.
His good mate Roger, whose family has been in the area for three generations, praised the police for breaking up the riot last weekend.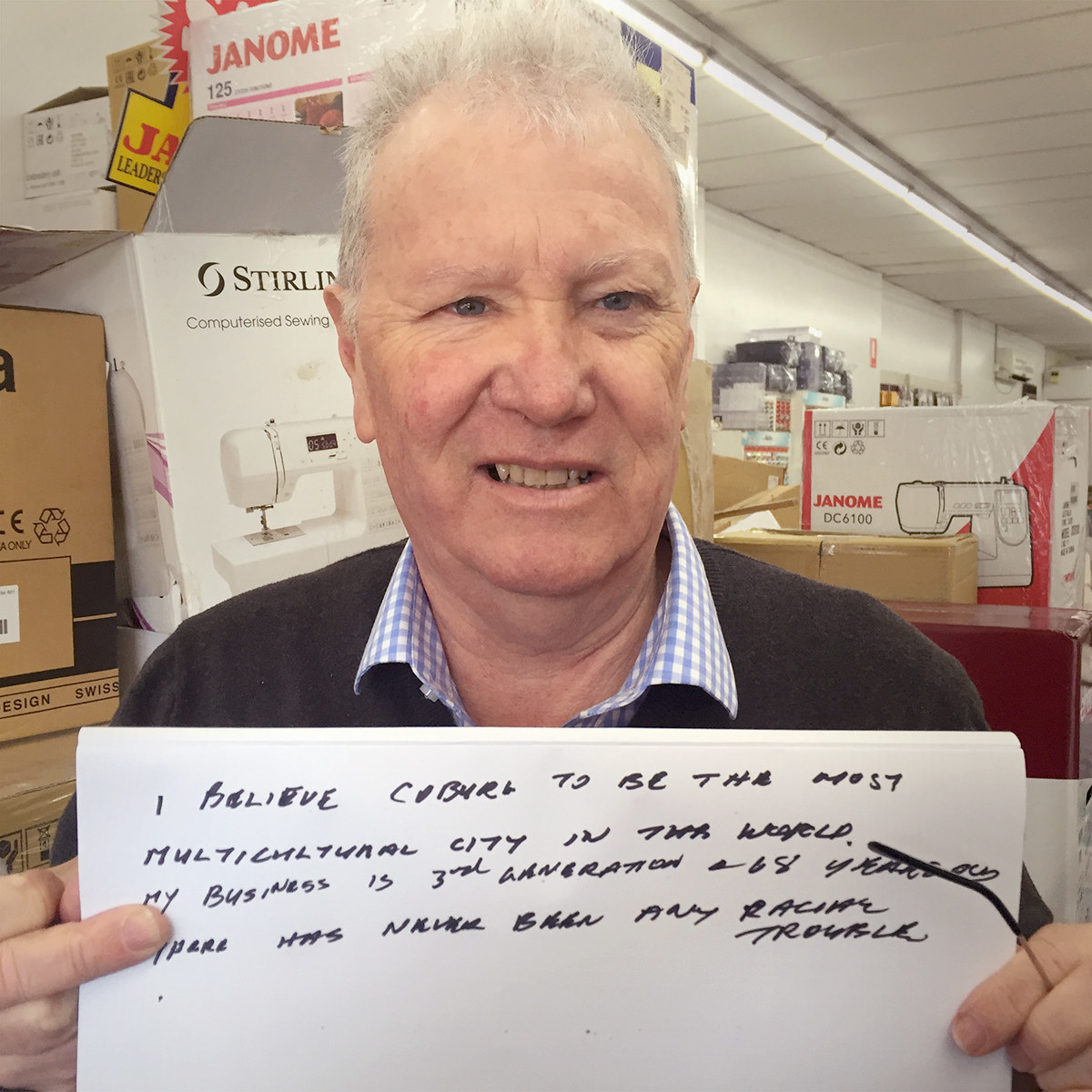 I believe Coburg to be the most multicultural city in the world. My business is third generation - 68 years. There has never been any racial trouble.
8.
Catherine is a pharmacist in Coburg and said the area is the perfect place for her elderly mother.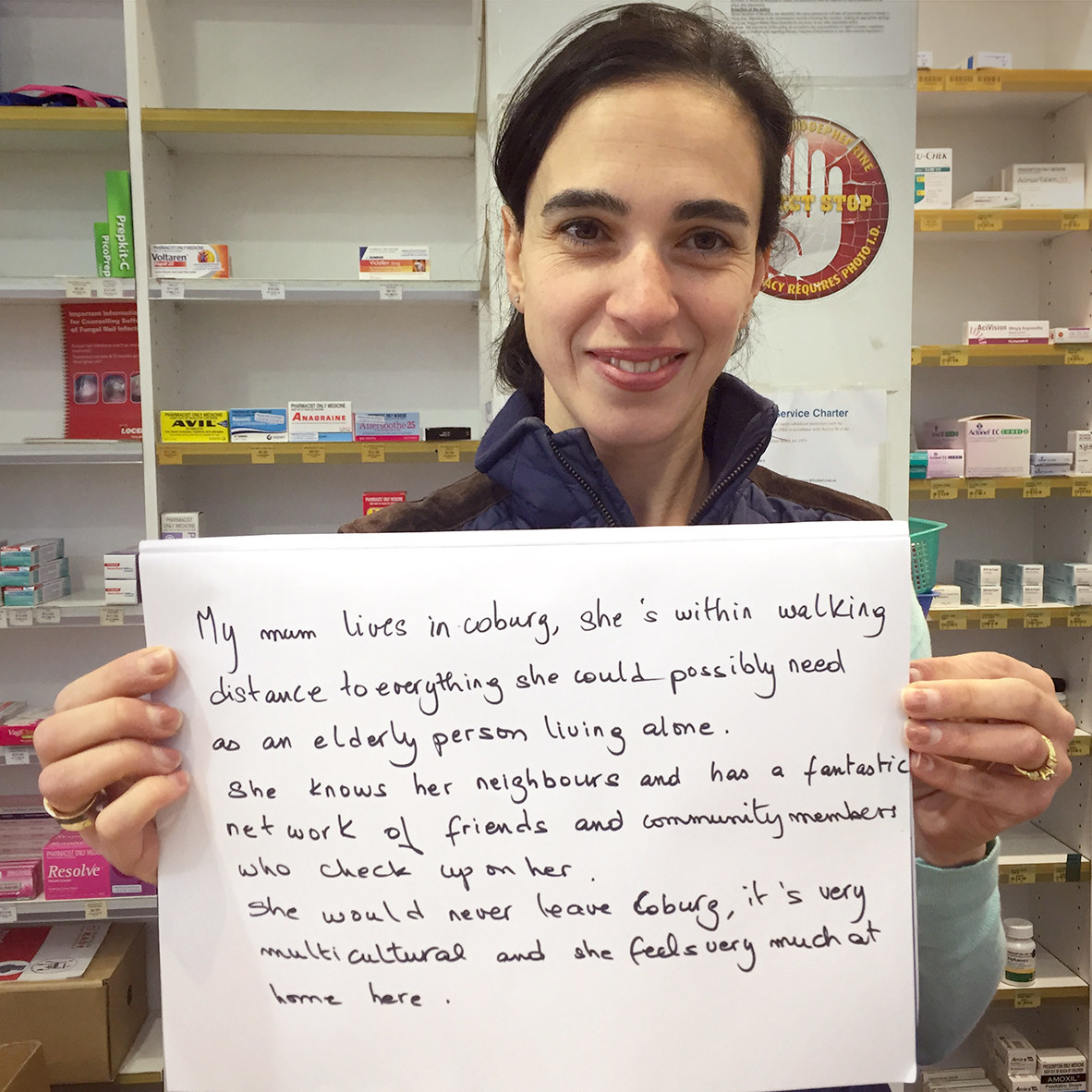 My Mum lives in Coburg, she's within walking distance to everything she could possibly need as an elderly person living alone. She knows her neighbours and has a fantastic network of friends and community members who check up on her.She would never leave Coburg, it's very multicultural and she feels very much at home here.
9.
Finally, we met Lachlan who has lived his whole life in the area and has never seen any racial trouble at all.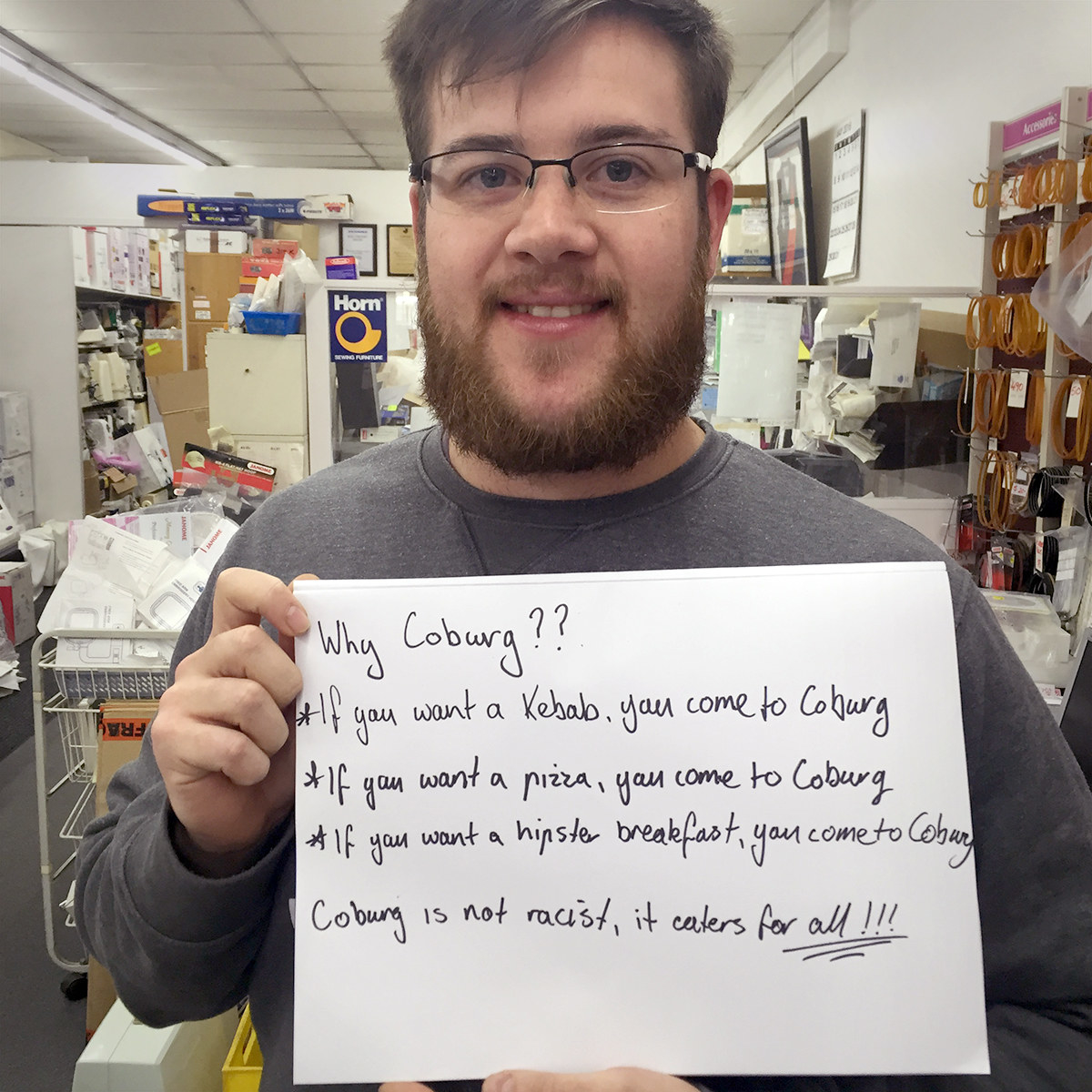 Why Coburg??- If you want a kebab, you come to Coburg- If you want a pizza, you come to Coburg- If you want a hipster breakfast, you come to CoburgCoburg is not racist, it caters for all!!!