Every sitting day, Australia's senators put forward requests to set aside some time to debate a "matter of public importance".
Roberts started with 10 minutes of his best material, including claims there is no ~empirical evidence~ of global warming and his belief that a group of elites (that includes bankers, US billionaire George Soros, and Australian lobby group GetUp) have been getting rich off it.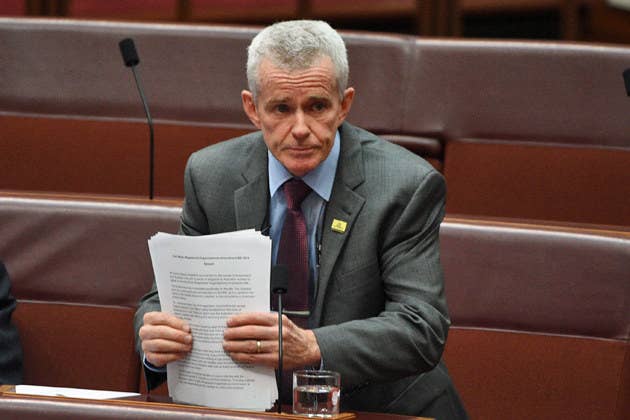 Nationals senator John Williams followed, focusing on how Labor's carbon tax had seen concrete producers go out of business and questioned why scientists focus on carbon dioxide, which is "actually odourless, colorless".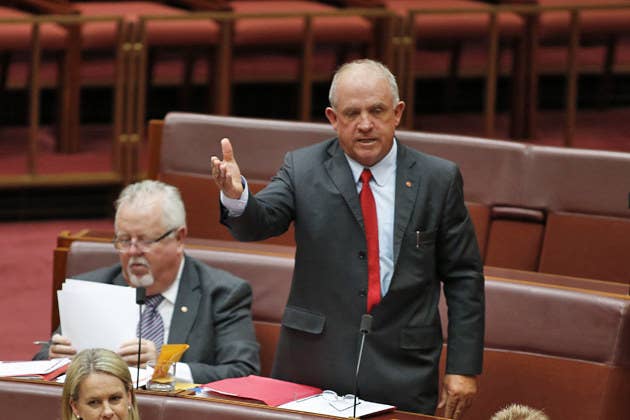 Fellow Nationals senator Ian Macdonald delighted in the discussion and said: "We were once covered in ice, so of course the climate changes!"
Labor senator Jenny McAllister took on Roberts and spent her time reading out the titles of 27 peer-reviewed articles which presented evidence of global warming.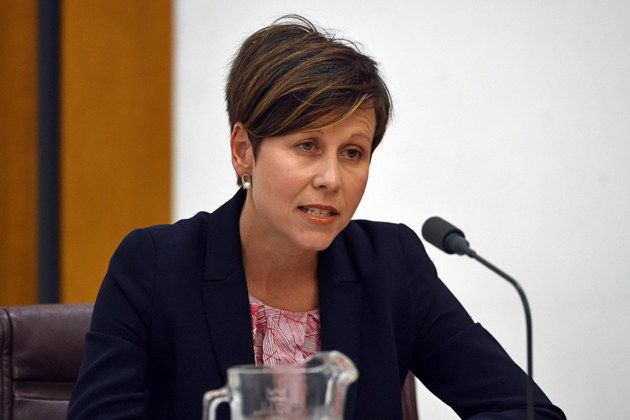 Independent senator Jacqui Lambie started her speech with the startling proposition that "the Greens are natural climate change deniers ... because science shows us that we can't stop natural climate change, we can only make preparations to survive".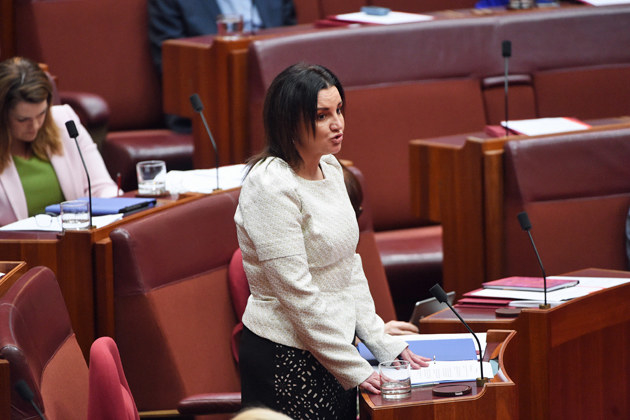 One Nation senator Brian Burston delivered a short statement on "hysterical global warming doomsdaying" and said now Donald Trump has been elected, "there'll be no global suicide in the name of climate change".
But the most entertaining speech of the session was Greens senator Nick McKim's, who made a literal tin foil hat for Roberts and asked a series of questions about conspiracies...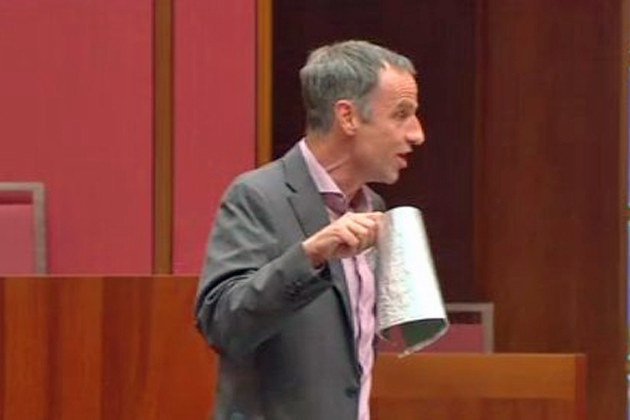 Presumably you think NASA's trying to read your thoughts through the fillings in your teeth? And the chemtrails are impacting on your neural pathways? Or maybe the lizard people are stealing your thoughts through the special implants in your brain they put in while you were sleeping?

Regardless or not of whether Senator Roberts needs the tin foil hat … I look forward to his next motion questioning whether the moon landing actually took place.
So next time politicians complain about being distracted and debating fringe issues, remember this day.