Australian betting aggregator Oddschecker got everyone really angry when it tweeted about Manchester United footballer James Wilson and his partner.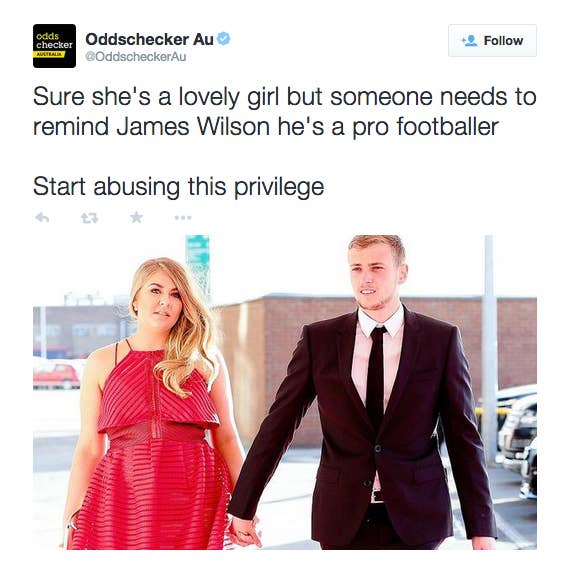 The responses to the tweet were overwhelming and immediate...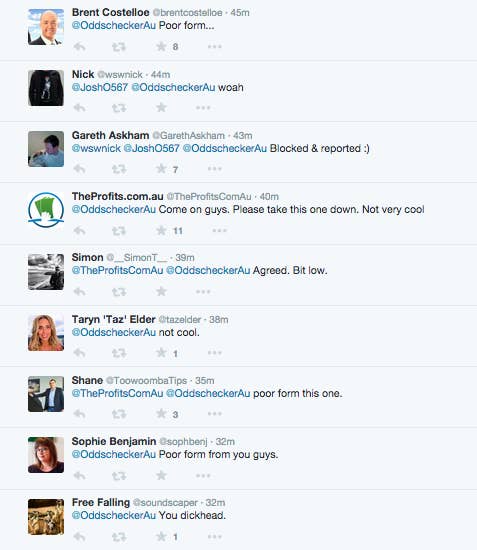 It's not the first time betting companies have courted controversy on Twitter, being some of the worst offenders of racist, sexist messages to its audience of predominantly young men.
Last month, UK company Paddy Power joked about police brutality against black men. Back in February, Australia's Sportsbet was forced to apologise for opening up a transphobic market into Bruce Jenner's gender transition.
And it's also apparent Oddschecker really enjoy assessing the attractiveness of sporting players' partners.
But it appeared the James Wilson tweet was something that went way way way too far.
BuzzFeed News has approached Oddschecker Australia for comment. We will update this post when we get a response.
UPDATE 1730 AEST: Oddschecker Australia deleted the tweet and apologised "for the offence caused".