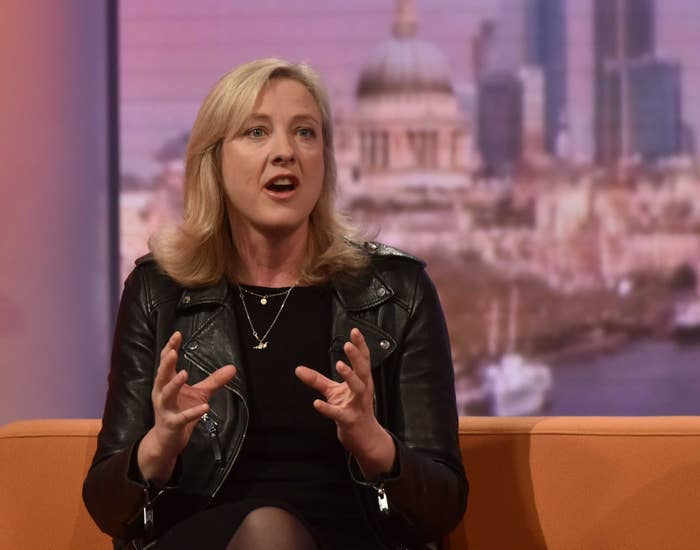 One of the UK's most prominent journalists, Carole Cadwalladr, hired lawyers to threaten Channel 4 News with an injunction while they were partnering on an undercover investigation into Cambridge Analytica, BuzzFeed News can reveal.
Cadwalladr recently swept the UK's top journalist awards for her investigation into Facebook, alleged Russian influence around the Brexit referendum and the now-disgraced data firm Cambridge Analytica. It led to Facebook founder Mark Zuckerberg being called to testify to a US congressional hearing and the European Parliament. Within months, Cambridge Analytica filed for bankruptcy.
BuzzFeed News can reveal how Cadwalladr, working as a freelance reporter for The Guardian's sister newspaper The Observer, ended up in serious disputes with Channel 4, the BBC and The New York Times over the story.
Cadwalladr even hired her own lawyers — without the knowledge of her editors at The Observer — to threaten to injunct Channel 4 News which had agreed to collaborate with the journalist on a multi-part TV investigation to run alongside her newspaper reporting.
In a statement, she told BuzzFeed News that her legal manoeuvre — extraordinary even in the tense arena of journalistic partnerships — was "a result of serious source protection concerns", adding that it was not an attempt to stop the story being aired.
She said she was also protecting her rights as a freelancer.
The legal threat was not the only sign of tension between Cadwalladr and her broadcast partner. While Channel 4 News reporters were already in production on the project, Cadwalladr pitched her stories to the BBC's Panorama programme, which was seen as pitting the news organisations against each other.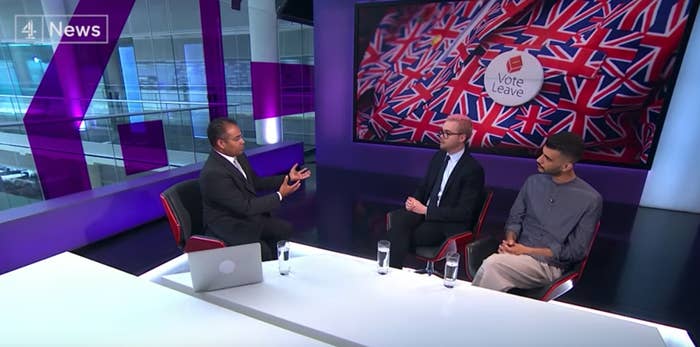 The incident would later poison the relationship between Cadwalladr, The Observer and the BBC, which has been the subject of relentless public criticism by the journalist over what she see saw as a refusal to follow up on her stories.
In the US, Cadwalladr had partnered with the New York Times to help report and verify the US side of the story, which involved Cambridge Analytica, the Trump campaign and Facebook. Before the investigation was published, however, Cadwalladr had told Times reporters she would take her sources to their longtime rival, the Washington Post, sources told BuzzFeed News.
In the legal letter sent to ITN on February 23 this year, Cadwalladr's lawyers, Irvine Thanvi Natas, demanded Channel 4 News reporters and editors hand over sources and transcripts related to its undercover investigation into the top rungs of Cambridge Analytica.
Channel 4 had just wrapped shooting its undercover sting against Cambridge Analytica executives in London. The resulting two-part documentary, among other sensational footage, showed the data company's CEO Alexander Nix bragging about being able to entrap politicians with sex workers. The devastating footage proved terminal for Cambridge Analytica, which eventually filed for bankruptcy.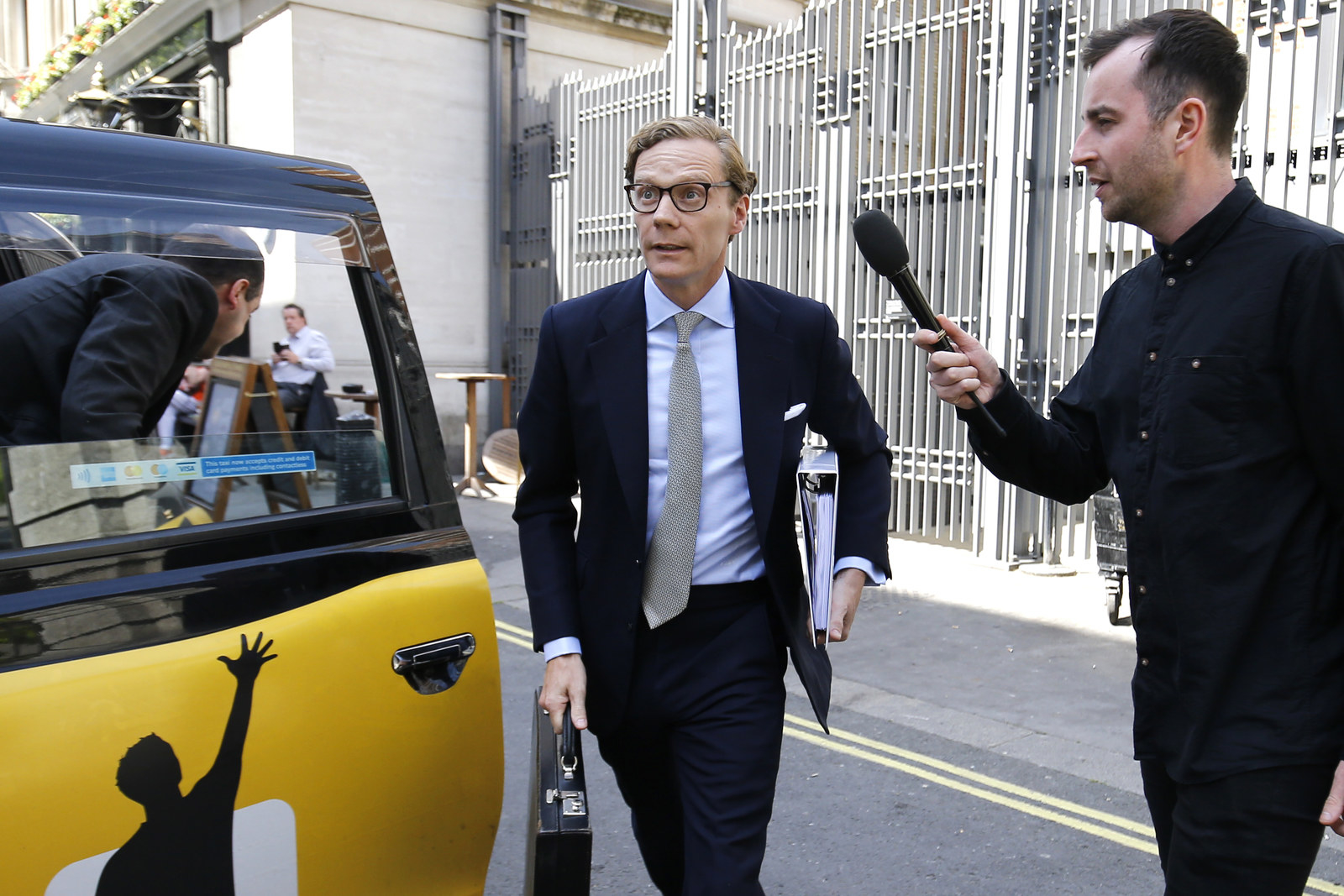 With less than a month to go before the investigation would air, Cadwalladr's lawyers laid out claims that Channel 4 News had breached contract and confidence terms with the journalist, and warned she was seeking urgent injunctive relief. Cadwalladr had never previously reached a formal commercial arrangement with the company.
She required Channel 4 News to hand over all content and all transcripts about Cambridge Analytica and the myriad related companies related to the data firm.
She also requested full disclosure to her of all the sources that Channel 4 News had spoken to for the story.
The final demand was for a written undertaking from the broadcaster that it wouldn't approach anyone associated with Cambridge Analytica or its related companies without Cadwalladr's specific agreement.
Sources familiar with the matter said Channel 4 News went to Cadwalldr's editors at The Observer in a bid to resolve the issue without any further action on either side.
But that was not the end of Cadwalladr's legal manoeuvres against her partner. Several weeks after the broadcast, she attempted to use British data protection laws against ITN – the company which makes Channel 4 News.
On April 10, she sent an email from her Guardian work account to the managing director of ITN, Mark Browning, including a sweeping request for data.
Cadwalladr lodged a "subject access request" with the news organisation, demanding all the data held about her, including all emails, documents and videos. She named eight journalists and editors, requesting all their electronic records that related to her, including encrypted chat messages.
"She was using the technicality of the law against the spirit of the law," one source with knowledge of the subject access request said.
Two weeks later, an ITN lawyer pushed back against the data request, questioning whether The Guardian was aware that one of its star investigative reporters had sent such a sweeping request against journalists at a fellow news organisation. Cadwalladr never replied and ITN ignored the matter.
"Whenever she felt like the story was slipping away from her total control, she'd lash out," one source who worked on the investigation told BuzzFeed News.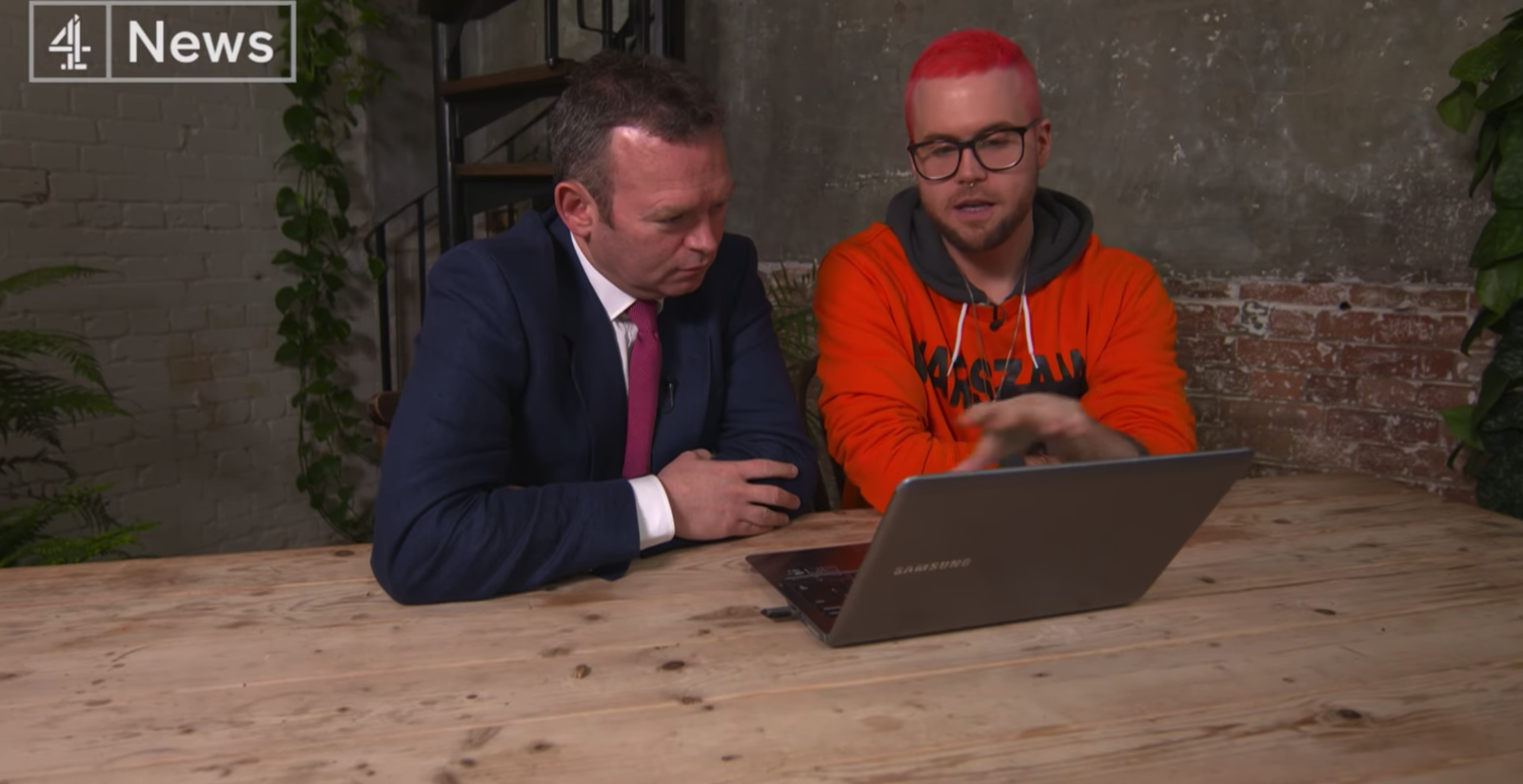 In her statement, Cadwalladr told BuzzFeed News: "I pay tribute to the journalistic skill of Channel 4 News and the New York Times and am grateful for the contributions they made. It's certainly true that collaborations are not easy and there were difficulties and frustrations on both sides. For my part, I chose to put these aside in order not to distract from the far more important issues at stake.
"In response to your specific questions: I can tell you that actions taken in February 2018 were the result of serious source protection concerns and that one of the sources also took his own parallel legal action. The aim was not to prevent broadcast but to hold all parties to a legally binding prior agreement to publish/broadcast at a mutually agreed time."
In a follow-up email to BuzzFeed News, she said: "The thrust of your story appears to reinforce a stereotype of women who try to assert their rights in the workplace as 'difficult' and 'troublesome'. I hope you will pause to consider the ramifications of this. Neither I nor the Observer received anything — credit or otherwise — for the substantial body of work that I gave to Channel 4 News.
"I have chosen not to publicly air any disagreements because I did not wish to damage the reporting of this story. The rights, status, treatment and pay of both freelance journalists and women is an industry-wide problem as I'm sure you're aware. And if I do choose to make any part of this story public in the future, it will be to support the work of others who find themselves in a similar position."
In a statement, a Channel 4 News spokesperson acknowledged the company was not able to reach an "amicable agreement" with Cadwalladr.
"Every endeavour to collaborate with her and reach an amicable agreement was made throughout this process. But those endeavours ultimately proved unsuccessful.
They added: "It is unfortunate that we were not able to conclude this project with Carole. We nevertheless ensured that we gave Carole and our media partners due credit in our coverage."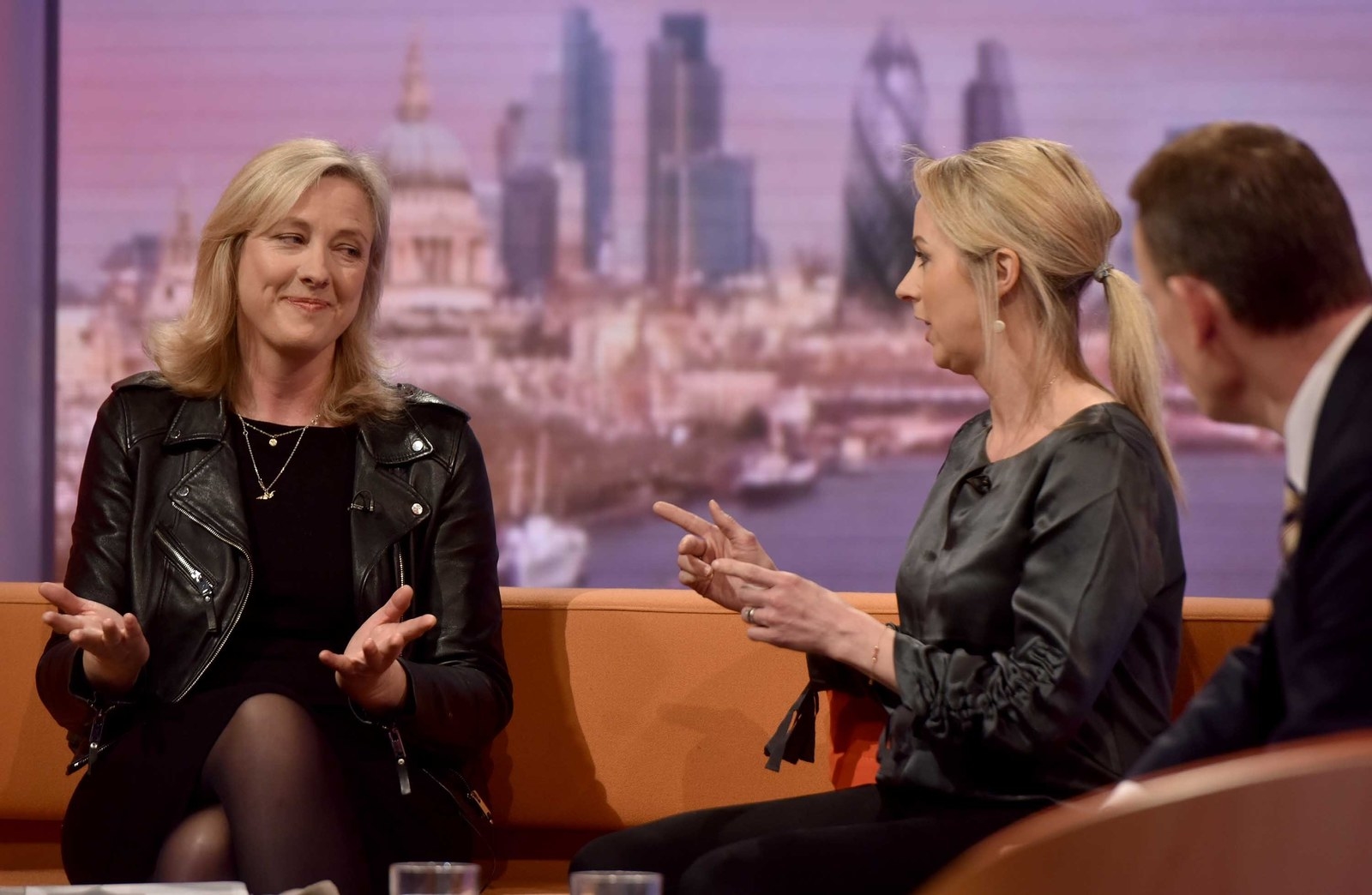 Cadwalladr, 48, is a London-based features writer for The Observer. Before gaining prominence for her blockbuster reporting around politics and tech, Cadwalladr received plaudits as a novelist. In 2006, her debut book The Family Tree was made into a BBC Radio 4 drama. Many believe that her non-traditional CV has enabled her to attack her investigation with an unconventional and effective tenacity.
Her singlemindedness made reporting partnerships uneasy. Cadwalladr began working with media partners in September last year – six months before the story broke into a worldwide scandal.
Originally, the idea was to have Cadwalladr be the face of the programmes as a presenter.
Beyond a common non-disclosure agreement made with Cadwalladr before viewing some of her source material, ITN never reached a commercial agreement with the journalist.
One of the issues between Cadwalladr and ITN, and never resolved, was Cadwalladr's prolific tweeting. She'd gathered a huge online following for long Twitter threads, speculating about parts of the unfolding investigation into Russia's influence in 2016 election and Brexit referendum.
Producers wanted Cadwalladr to sign up to Channel 4 News editorial policies for the duration of the investigation, which would also see her abide by their social media guidelines.
Unlike newspapers and websites in the UK, Channel 4's reporting would need to abide by the broadcast regulator Ofcom's rules on balance and objectivity. Lawyers saw Cadwalladr's tweets as potentially putting the undercover-part of the Cambridge Analytica investigation at risk of breaching these broadcast regulations. She never signed up to the social media guidelines or editorial policies.
"My social media output was flagged by Channel 4 as a concern but neither it nor any aspect of the editorial code was ever a point of dispute," Cadwalladr said. "To the contrary, I was happy to contractually agree a two-week period of prior approval of tweets as requested. It is categorically untrue to suggest otherwise."
Nevertheless, things quickly soured. With Channel 4 deploying a crew undercover, a meeting with executives and lawyers came to the conclusion that Cadwalladr shouldn't be the face of the resulting programme. "There was a spectacular bust-up in November," one source said, "From then on, Carole got really angry she wasn't being kept in contact with what they were finding out undercover."
In a column from November about the trolling and abuse she'd received from her reporting on Russia and Brexit, Cadwalladr referenced colleagues who had asked her to pull back from tweeting.
"Maybe you should be less noisy, a well-meaning colleague suggested," she wrote. "As if I'd committed the journalistic equivalent of wearing a short skirt and asking to get raped. You risk looking biased, he said."
It was at this point that Cadwalladr tried to ditch Channel 4 News for the BBC.
She tried to get the BBC's Panorama programme to be her broadcast partner for the Brexit component of the investigation. BuzzFeed News has spoken to senior sources at both the BBC and Channel 4 News who saw this move as as a ploy to get the news organisations to fight over access to the story.
A BBC source said Cadwalladr had placed "unreasonable constraints" on access to the evidence, which prevented them from seeing it as a viable project for the broadcaster's top current affairs programme.
Another problem was timing. The BBC source said Cadwalladr had given Panorama "a few weeks" to verify the claims in the story – an investigation which they claimed would have normally taken several months. The BBC ultimately turned down the opportunity to work on Cadwalladr's story.
Cadwalladr told BuzzFeed News the decision to try to take the story to Panorama was Christopher Wylie's: "When Panorama dropped both proposed programmes, (Wylie) chose to return to Channel 4. I supported his decision both times."
Defending the decision months later – in a statement responding to Cadwalladr's Observer colleague Nick Cohen who'd criticised Panorama for not taking it up – the BBC said Panorama had "limitations" placed on them, with not all the evidence made available to the programme.
James Stephenson, from BBC News and Current Affairs, said the corporation had been keen to work with Cadwalladr but had only come to them at a late stage.
He said: "Panorama asked for access to all the evidence, but that was not forthcoming. Limitations were placed on the BBC's own investigation of the allegations and constraints on who we could approach. In short, we did not have the scope to make a programme which met our standards of robust independent investigation in the time available."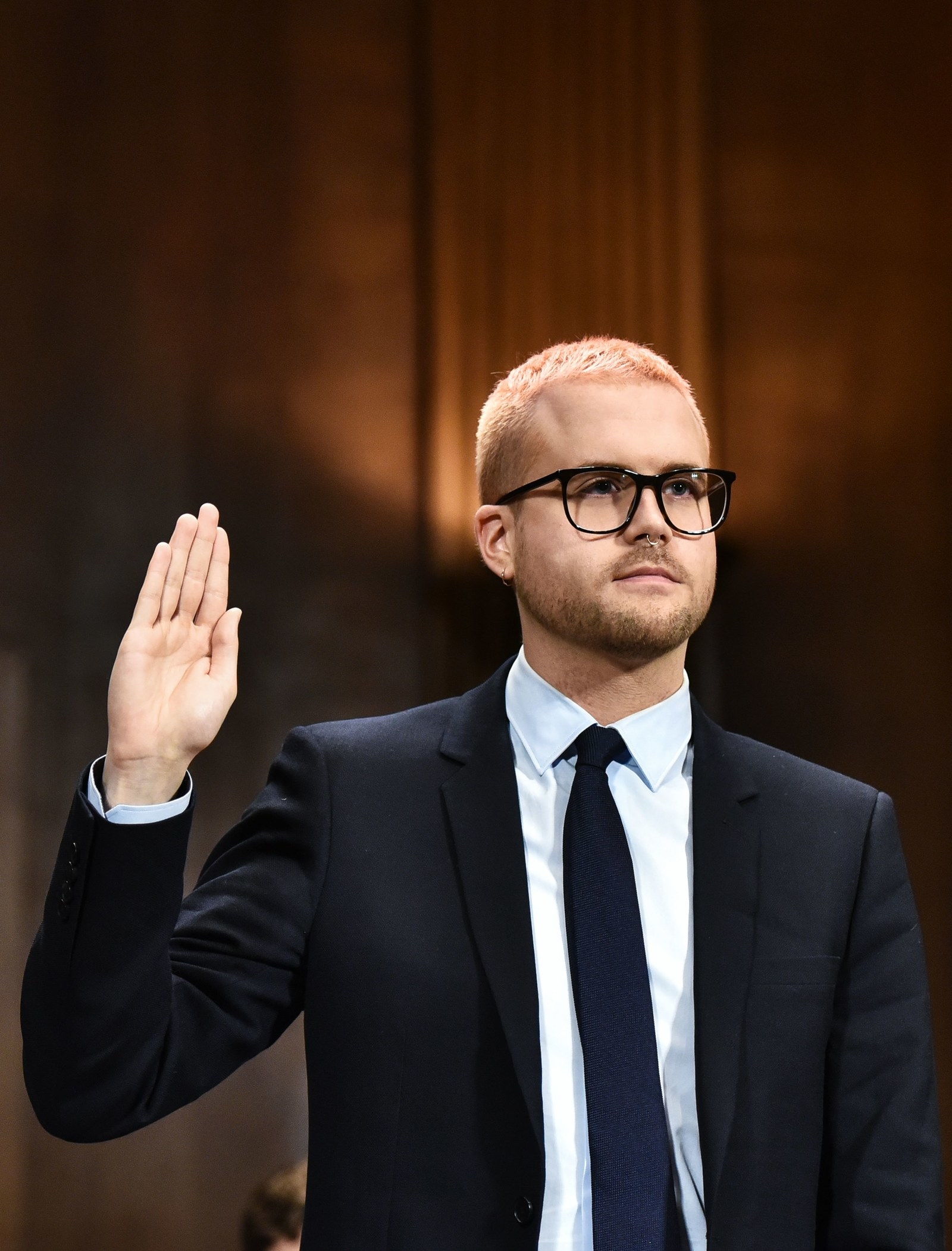 In the US, New York Times reporters were working to verify whether Cambridge Analytica still possessed Facebook data that was supposed to have been deleted when the relationship with Cadwalladr began to break down.

Sources told BuzzFeed News that at one point Cadwalladr told them she'd pull cooperation with the Times ahead of publication. Cadwalladr said she'd take her source material to their competitor, the Washington Post, though she never did.
"It is categorically untrue that I 'threatened' to take the story from the New York Times to the Washington Post," Cadwalladr said in response to questions about her relationship with the US outlet.
Rebecca Corbett, assistant managing editor for the New York Times, said : "We are proud of that story, which relied on deep reporting by Matthew Rosenberg and Nicholas Confessore, Times correspondents, and Carole Cadwalladr, a Guardian contract writer."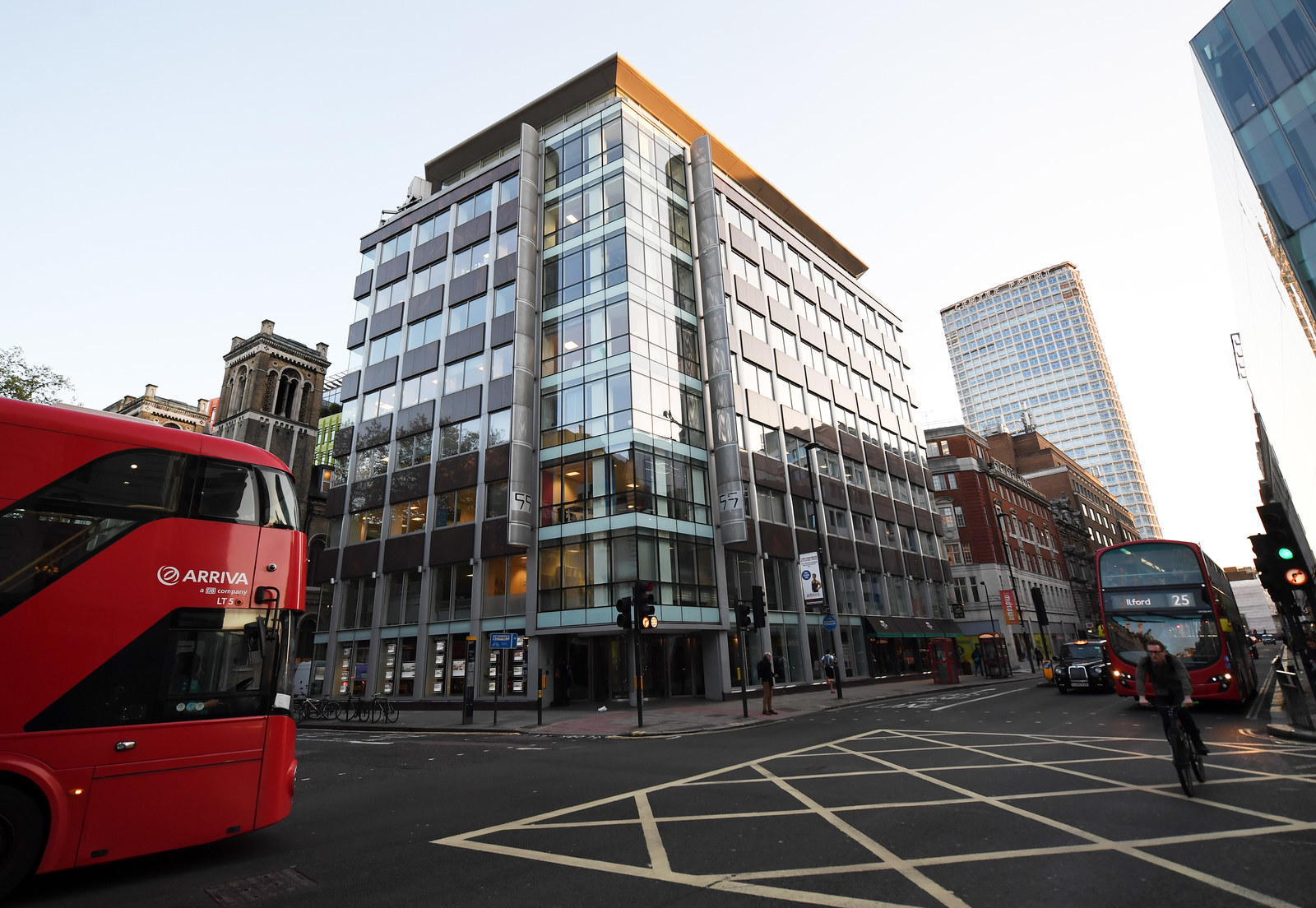 The Guardian did not respond directly to a series of questions from BuzzFeed News about whether it had been aware of Cadwalladr's attempt to injunct Channel 4 News and gather data from ITN journalists.

Instead, a Guardian spokesperson said in a statement: "Such investigations take months to conclude, are constantly threatened by legal action, and demand collaboration between competing media organisations. There are always moments of friction and tension.
"The investigation had huge global impact and led to Mark Zuckerberg facing questions in Congress, significant interventions from governments around the world, and major policy changes from Facebook itself. The reporting rightly won worldwide acclaim for Carole Cadwalladr and the other journalists and organisations involved."
In its statement, Channel 4 News labelled the inability for the two parties to complete the investigation as "unfortunate".
"We have nothing but the utmost respect for Carole Cadwalladr's commitment to this important story. She is one of Britain's foremost journalists. Channel 4 News worked with Carole from the initial stages of our 4-month investigation into Cambridge Analytica.
"Every endeavour to collaborate with her and reach an amicable agreement was made throughout this process. But those endeavours ultimately proved unsuccessful. Channel 4 News is a Public Service Broadcaster, regulated by Ofcom. Our undercover investigation was broadcast in March this year in coordination with the Observer, Guardian and New York Times – and we look forward to working with them again in the future.
"It is unfortunate that we were not able to conclude this project with Carole. We nevertheless ensured that we gave Carole and our media partners due credit in our coverage."