The boss of Cambridge Analytica, the analytics firm at the centre of an international storm over the misuse of Facebook user data, has been caught on camera bragging about how the company could blackmail political candidates with sex workers, and telling a prospective client that it has been secretly operating around the world to campaign in elections.
In an undercover operation by Britain's Channel 4 News, CEO Alexander Nix and two other high-ranking Cambridge Analytica staff took meetings with a reporter posing as a fixer who wanted the data firm's help getting candidates elected in Sri Lanka.

On Monday evening, Channel 4 broadcast undercover footage from four meetings across three months, with Nix telling the reporter that one of the services of Cambridge Analytica could be to "send some girls around to the candidate's house", adding that Ukrainian girls "are very beautiful, I find that works very well".
Nix also told the undercover reporter: "We'll offer a large amount of money to the candidate, to finance his campaign in exchange for land, for instance. We'll have the whole thing recorded. We'll blank out the face of our guy and we post it on the internet."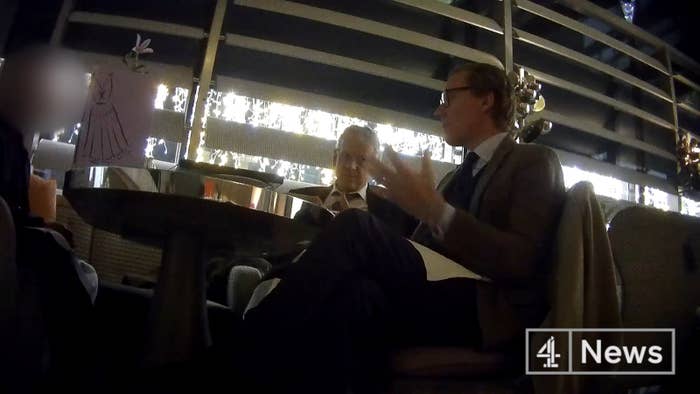 The investigation comes just three days after Cambridge Analytica – which was hired by the Trump presidential campaign and was once owned by right-wing hedge fund billionaire Robert Mercer – was kicked off Facebook for the alleged misuse of data from up to 50 million users.
On Saturday evening, the Observer published bombshell revelations from whistleblower Christopher Wylie who said the firm had used personal data taken without the users' permission to build a system that could profile US voters and influence their choices at the ballot box.
On Monday's Channel 4 footage, Nix can be heard telling the reporter over the phone that Cambridge Analytica operated from "the shadows".
"We do incognito very well indeed. In fact, we have many clients who never wish to have our relationship with them made public," Nix said. "We're used to that. We're used to operating through different vehicles, in the shadows, and I look forward to building a very long-term and secretive relationship with you."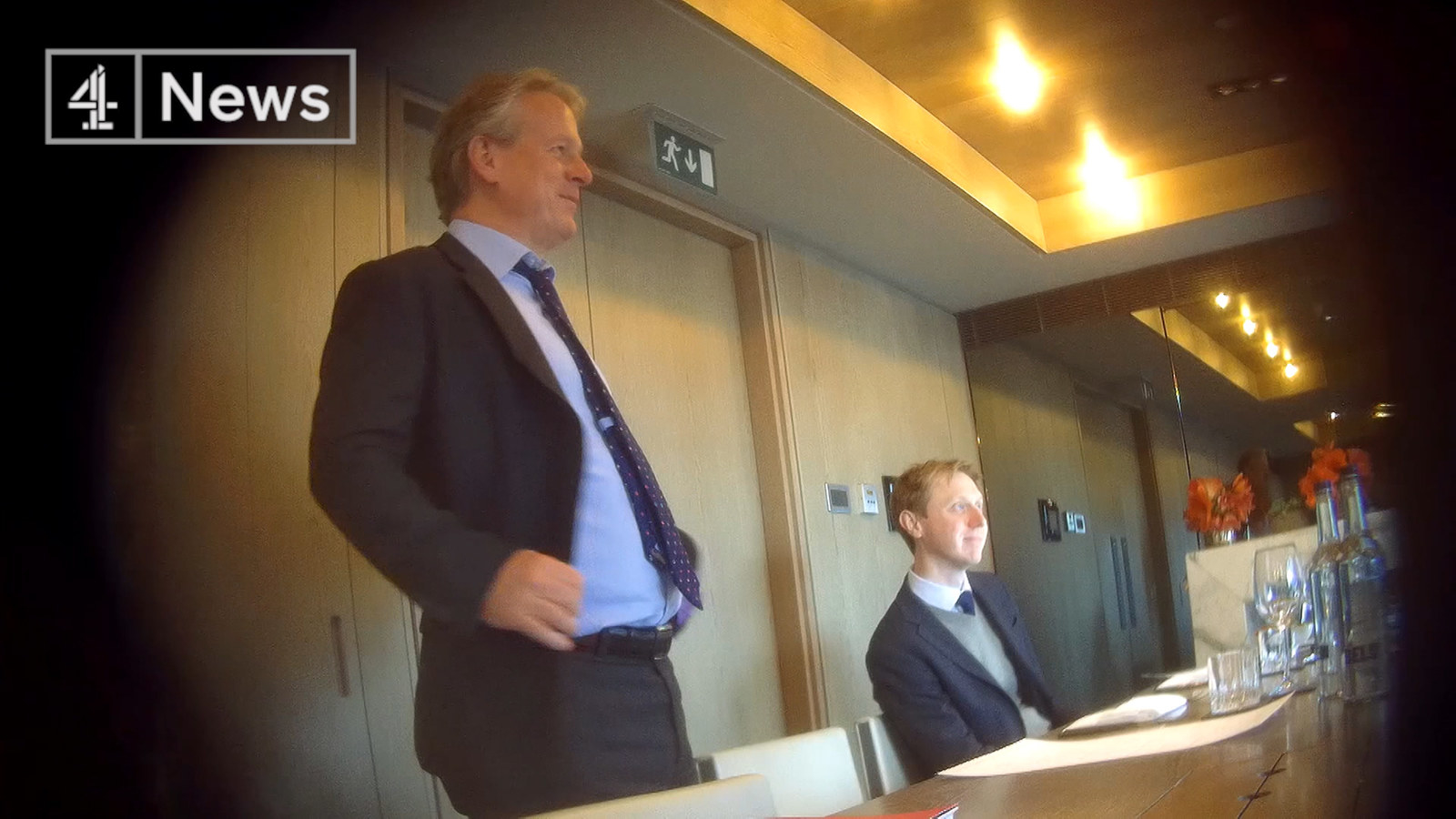 According to Channel 4 News, the executives had also bragged that Cambridge Analytica's parent company Strategic Communications Laboratories had worked in more than 200 elections, including in Nigeria, Kenya, the Czech Republic, India, and Argentina.
Cambridge Analytica executive Mark Turnbull also described the company's work in locations around the world, saying staff "ghosted in" and "ghosted out" undetected.

"We've just used a different organisation to run a very, very successful project in an Eastern European country where ... no one even knew they were there. They just drift. They were just ghosted in, did the work, ghosted out, and produced really, really good material," Turnbull said. "So we have experience in doing this."

In December 2017, Turnbull said the data firm could "put information into the bloodstream of the internet ... and then watch it grow."
"It has to happen without anyone thinking 'that's propaganda'," Turnbull added. "The moment you think 'that's propaganda' the next question is, 'who's put that out?' ... So we have to be very subtle, and we've got time to do this."
On Sunday, Cambridge Analytica was reportedly scrambling to stop the airing of the undercover investigation, with the Financial Times claiming the UK-based firm was considering its legal options.

According to Channel 4 News, a Cambridge Analytica spokesperson said: "We entirely refute any allegation that Cambridge Analytica or any of its affiliates use entrapment, bribes, or so-called 'honey-traps' for any purpose whatsoever."
The spokesperson also told the broadcaster: "Cambridge Analytica does not use untrue material for any purpose."

On Monday evening, Facebook released a statement, which said the company had hired a "digital forensics firm" to audit Cambridge Analytica.
"We have hired a digital forensics firm, Stroz Friedberg, to conduct a comprehensive audit of Cambridge Analytica," read the statement. "Cambridge Analytica has agreed to comply and afford the firm complete access to their servers and systems.

"We have approached the other parties involved — Christopher Wylie and Aleksandr Kogan — and asked them to submit to an audit as well. Mr. Kogan has given his verbal agreement to do so. Mr. Wylie thus far has declined."