Sydney's rave prankster "SlenderTheMan" has struck again, taking his intense moves to the very uptight law library at the University of Sydney.
It all began when "Slender" asked to borrow a pair of headphones. When they didn't come there was only one option...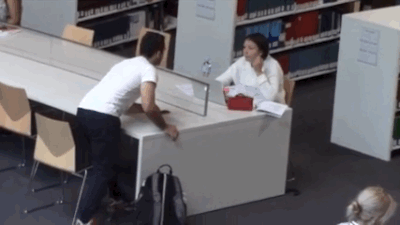 To blast an "Insomnia" remix to all corners of the library.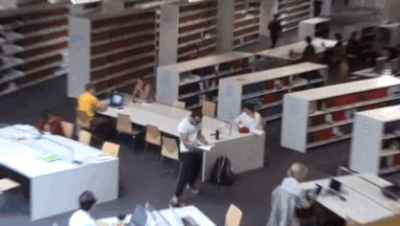 And hot damn his moves are good.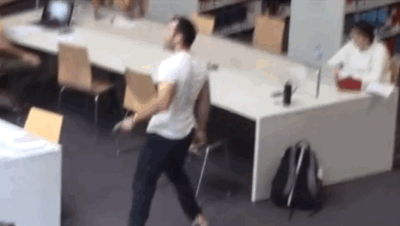 After receiving some hate for the prank he wanted to clear some things up on his Facebook page.
"To all of the kind messages of support - thank you so much, the video is intended to be harmless fun. The video is NOT representative of all other ravers - I have no idea how it possibly could be," he said.
It's not the first time he's blasted beats at stressed students either. He also targeted unsuspecting punters at the nearby University of Technology Sydney.
Well done for spreading good beats "Slender". Good sesh.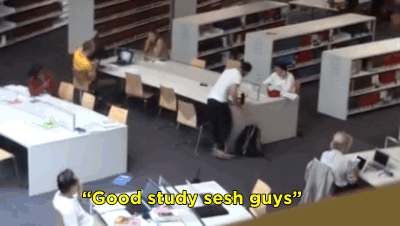 Like BuzzFeed Australia on Facebook