An Anti-Gay Senator Was Just Replaced With This Indigenous Rights Legend
Joe Bullock, out. Pat Dodson, in.
by
,
Labor has captialised on the sudden resignation of its anti-gay senator Joe Bullock by unveiling Indigenous rights legend Pat Dodson to replace him.
Dodson, who has been a prominent leader of the Indigenous rights movement in Australia for decades, was presented as Labor's next WA senator on Wednesday.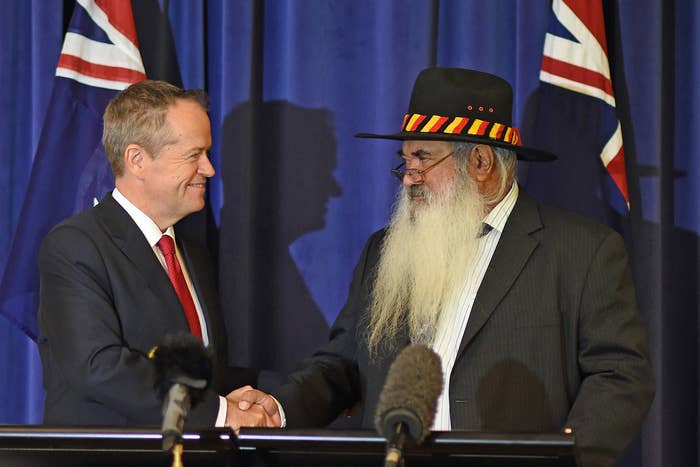 "I know that Pat will be a champion for the causes that he's dedicated his whole life to and I hope that his advocacy and perspectives will continue to challenge all of us to face up to our shortcomings," said Labor leader Bill Shorten.
The Yawuru man is a former commissioner into Aboriginal deaths in custody and was tapped by the government to lead the fight for Indigenous recognition in the constitution.
"Having spent much of my adult life trying to influence our national conversations, debate, government and the Parliament from the outside, it is now time
for me to step up to the plate and have a go at trying to influence those same conversations, debates and public policies from the inside," he said.
It was Joe Bullock's sudden resignation on Tuesday night which caused the change. The senator said in a statement that he could no longer serve in parliament with Labor because of the party's position on marriage equality.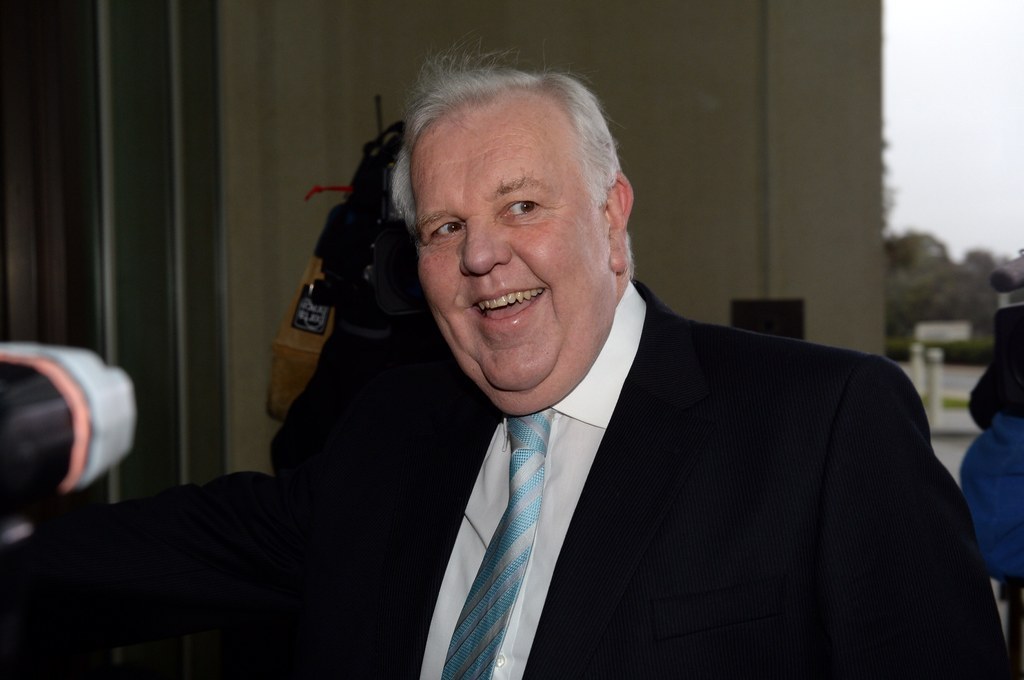 "Instinctively I know if your job requires you to do which you believe to be wrong, there's only one course of action: resign," he said.
"As a member of the party, I'm free to disagree with the party policy, to lobby for change, and to encourage people to join the party with a view to achieving that end."
But Dodson's nomination is not without some controversy. The gay woman that Bullock replaced, Louise Pratt had agreed to put forward her name to take back her old seat.
And yesterday, Shorten announced that Indigenous NSW MP Linda Burney would also be parachuted into federal politics and run in the lower house.
There's no doubt that the Indigenous community is pumped about Dodson's arrival.
And so are Labor MPs.
Pat Dodson does not have to wait to be elected as Bullock is resigning after the Autumn session of parliament. It's expected Dodson could take his place in the senate as early May.