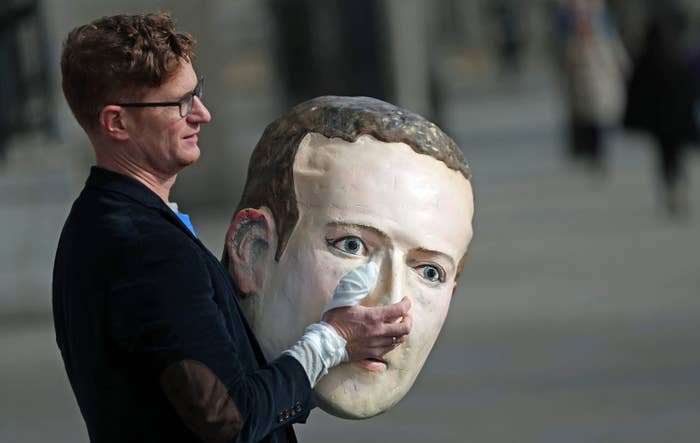 Facebook was called a "morality-free zone" and likened to a "vampire squid" as British MPs took turns to castigate a lone executive, who became the first manager from the social media giant to face public scrutiny in the United Kingdom over the worldwide data scandal.
On Thursday, Facebook's chief technology officer Mike Schroepfer faced the Commons digital culture, media and sport committee's fake-news inquiry in London after UK MPs had been unsuccessful in repeatedly calling on Mark Zuckerberg to answer questions about the company.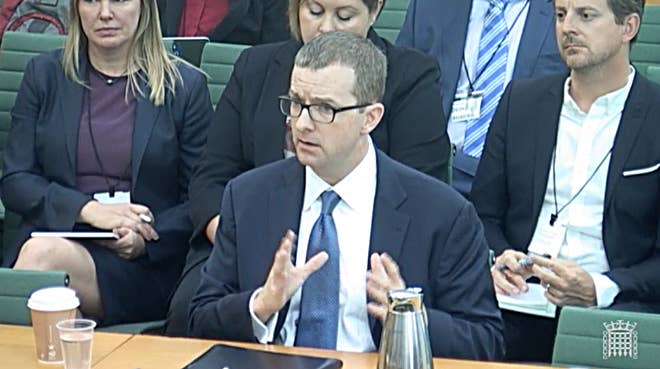 Conservative MP Julian Knight was one of several politicians who used the session to tear into the recent actions of Facebook, especially taking issue with the way the social media giant had sent legal letters to journalists reporting on it.
"Bullying journalists, threatening academic institutions, and potentially impeding investigations by lawful authorities," Knight said, leaning into his microphone. "I put it to you today, sir: Facebook is a morality-free zone, destructive to a fundamental right to privacy.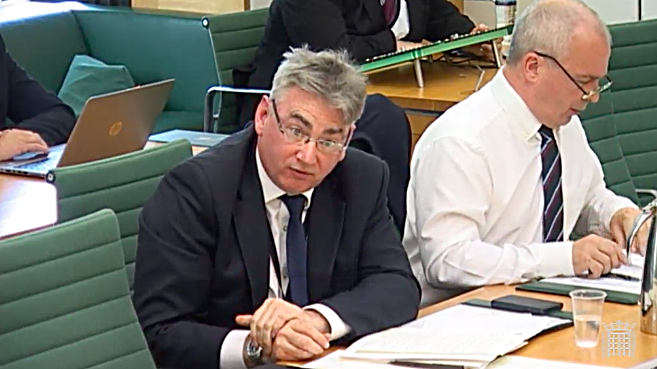 "You aren't an innocent party wronged by the likes of Cambridge Analytica, but you are the problem, sir."
Coming just weeks after Zuckerberg addressed the myriad of issues about data and politics raised from the Cambridge Analytica scandal, Schroepfer apologised for the way Facebook had handled inquiries from journalists working on the story.
"I am sorry that journalists feel we are attempting to prevent the truth coming out," Schroepfer said. "I am sorry."

Labour MP Paul Farrelly said Facebook's actions had reminded him of a book written by Rolling Stone political writer Matt Taibbi about how the investment bank Goldman Sachs operated like a "vampire squid" ahead of the financial crisis.
"The most powerful investment bank is a vampire squid wrapped around the face of humanity relentlessly jamming its blood funnel into anything that smells like money," Farrelly read to Schroepfer.
"Is it of concern to you in terms of this inquiry … that's what pops into my head?"

Before the hearing, Shroepfer released written evidence to the committee which promised the company would be rolling out new political ad labelling for the UK in time for the May 2019 local elections. Advertisements on Facebook would carry the label "political ad", and give a link to who bought it.
Schroepfer's written evidence also revealed Facebook had investigated accusations around the involvement of data firm Cambridge Analytica in the 2016 Brexit referendum.
According to Schroepfer, Facebook had confirmed there were clear administrative links between Cambridge Analytica and AIQ – the Canadian data firm used by the official Vote Leave campaign.
"We also found certain billing and administration connections between SCL/Cambridge Analytica and AIQ," Schroepfer wrote.
But the Facebook executive went onto reveal there was no evidence that AIQ had used data from the tens of millions of Facebook profiles taken from the platform by Cambridge University academic Aleksandr Kogan in 2014 – the dataset which was allegedly used in elections around the world by Cambridge Analytica, without the users' consent.
Labour's Jo Stevens, who was interested in the nondisclosure agreement (NDA) between Kogan and Facebook, asked Schroepfer about the terms of that contract. During his evidence session earlier this week, Kogan had declined to answer several questions about the NDA he had with Facebook.

Schroepfer said Facebook's representatives had contacted Kogan's attorneys to say that he was no longer bound by that confidentiality agreement and could speak openly about the process through which he deleted data and discussed the incident with the social networking company.

He noted that he would submit the agreement to the committee following the committee's conclusion. Kogan, when asked by BuzzFeed News about viewing the NDA, said he'd need to consult his lawyers first.
Another point of contention to come up during the hearing came around Facebook's 2015 hiring of Joseph Chancellor, Kogan's former business partner and cofounder at Global Science Research (GSR), the company that was contracted by Cambridge Analytica's parent organization to take in and analyze Facebook user data.
According to Facebook's CTO, the company was not aware of Chancellor's background when he was hired in November 2015, and had only "recently" found out about his past.
That comes into direct conflict with what Kogan told BuzzFeed News earlier this week. In an interview, he noted that Chancellor had made Facebook aware about GSR when he was hired. Facebook declined to comment.
Throughout the session, Schroepfer also defended Zuckerberg's decision not to fly to London and address the MPs before the committee himself, insisting the CEO was busy "in the office" fixing the problems raised by the recent scandals.
It was left to committee chair Damian Collins to ask about a Politico story published during the session which suggested Zuckerberg had agreed to address MPs of the European parliament in Brussels.
"I did not know that," Schroepfer said. "That is news to me right now."
Collins replied: "He's obviously found time to get out of the office and go to Brussels."