One of the world's biggest ad-buying networks, Omnicom, has instructed its staff to pull advertising from pro-Trump website Breitbart on behalf of its biggest clients.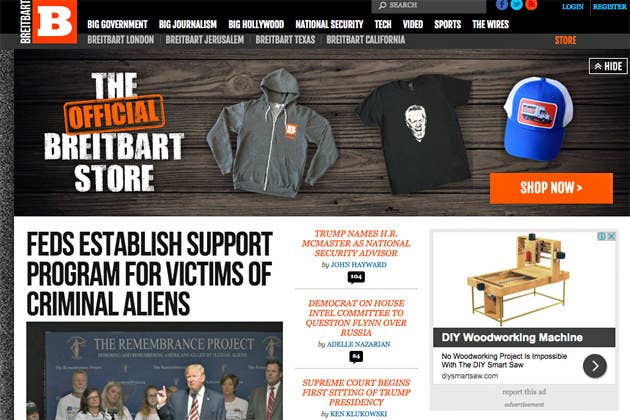 BuzzFeed News has obtained an internal email from the Australian arm of Omnicom's media buying business, OMD, that suggests global brands have been demanding their banner advertising be removed from the alt-right news source.
The agency, which counts among its clients global behemoths McDonald's, Apple, and Unilever, and Australian giants Telstra, Wesfarmers, and Qantas, cited the social media campaign Sleeping Giants, which works to shame global brands on Twitter for advertising on "racist websites" such as Breitbart.
"An alt-right 'news' website called Breitbart has been gaining a lot of attention at the moment, with brands who advertise on this site being called out by a Twitter following called Sleeping Giants," reads the email.
"Although the content [on Breitbart] is pretty unpalatable for most, it isn't illegal or prohibited by most exchanges such as Google's [Google Display Network].
"Many of our global clients have already requested that we block this site on our activity."
An employee for the agency described it to BuzzFeed News as a "preventative measure", as online advertising is assigned to websites algorithmically.
Omnicom handpicks the sites their clients' ads run on, which is known as a whitelist, whereas ad exchanges or networks such as Google's typically work on a blacklist where brands specify which sites not to run on.

The email from management added: "If you are running activity through ad networks such as MediaIQ/Regital, Quantcast & RocketFuel it is worth reaching out to your rep and making sure Breitbart is blacklisted and request a URL level site report over the past 30 days which all should be able to provide."
Breitbart has emerged as an aggressive cheerleader for US president Donald Trump in recent years.
The website, previously run by Trump's chief strategist Steve Bannon, has been accused of sexism and racism for its news coverage of immigration, crime, and women's issues.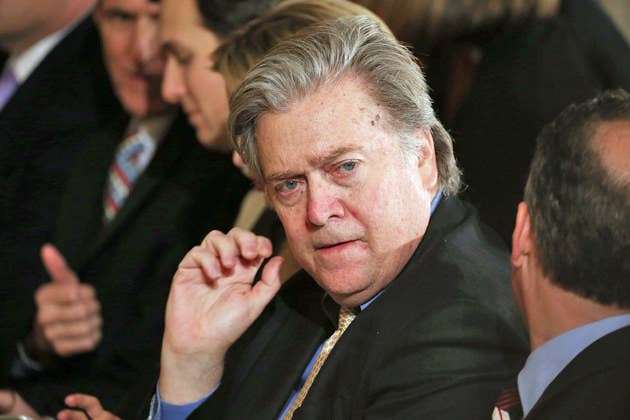 One of its more controversial writers, Milo Yiannopoulos, recently had his book contract cancelled after video surfaced of him making comments about underage sex.
The Sleeping Giants Twitter account mentioned in the email calls on its tens of thousands of followers to tweet screenshots and tag companies whose banner ads show up on websites like Breitbart.

The Sleeping Giants campaign has adapted techniques on pressuring digital advertisers from the previous success of GamerGate trolls who attacked brands advertising on Gawker. According to the group, hundreds of brands have already taken the step of pulling their advertising from Breitbart.
Late last year, Breitbart launched a #DumpKelloggs campaign, asking its readers to boycott Kelloggs after the cereal giant announced it would not advertise on the website.
At the time, Breitbart editor-in-chief Alexander Marlow wrote: "Boycotting Breitbart News for presenting mainstream American ideas is an act of discrimination and intense prejudice."
It followed a report from Bloomberg that revealed digital ad firm AppNexus was banning Breitbart from using its ad-serving tools as the website had reportedly "violated its hate speech rules".
Breitbart and OMD have been contacted for comment.