This Is How Far Mainstream News Has Come On The Bali Nine
Newspaper front pages from 2006 to 2015.
Queensland's News Corp tabloid the Courier Mail today channelled the Australian public's pleas for mercy of the pending executions of Bali Nine ring-leaders Myuran Sukumaran and Andrew Chan.
Wednesday's "please don't shoot" cover stands in stark contrast to some of News Corp's past newspaper front pages when reporting the Bali Nine.
For example, The Daily Telegraph broke news of the two men's death sentence on February 15, 2006, with the banner "NO SYMPATHY".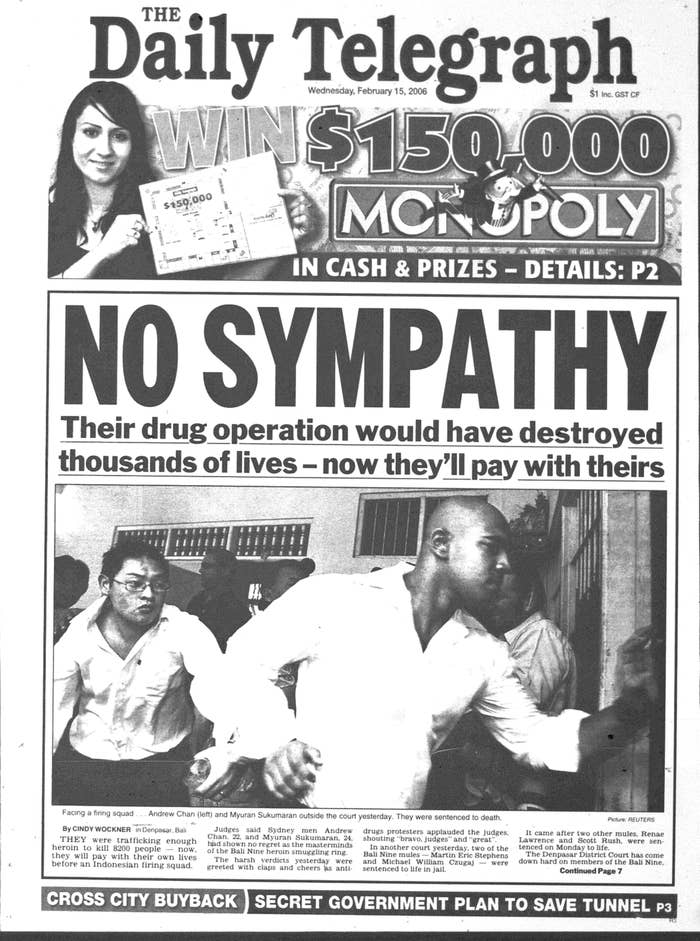 Underneath the banner is the sub-heading, "Their drug operation would have destroyed thousands of lives - now they'll pay with theirs."
"They were trafficking enough heroin to kill 8200 people - now, they will pay with their own lives before an Indonesian firing squad," read the news report.
The same edition includes an editorial piling on Sukumaran and Chan titled, "No sympathy for peddlers of misery".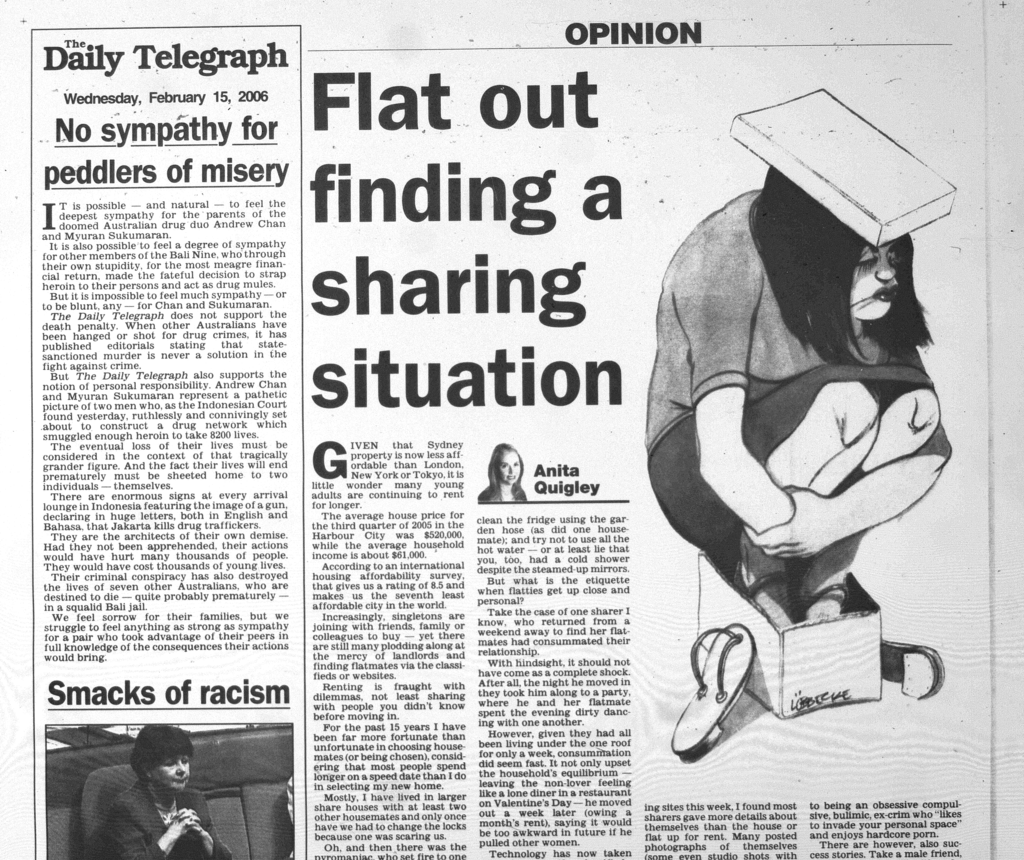 Over two days, February 14 and 15, 2006, Melbourne's Herald Sun repeated "DEATH" titles and "NO MERCY" for the other drug traffickers who received life in prison.
The Courier Mail ran with a lighter editorial line on the death sentence, with then prime minister John Howard's warning to "young Australians" not to do what "these young people have done".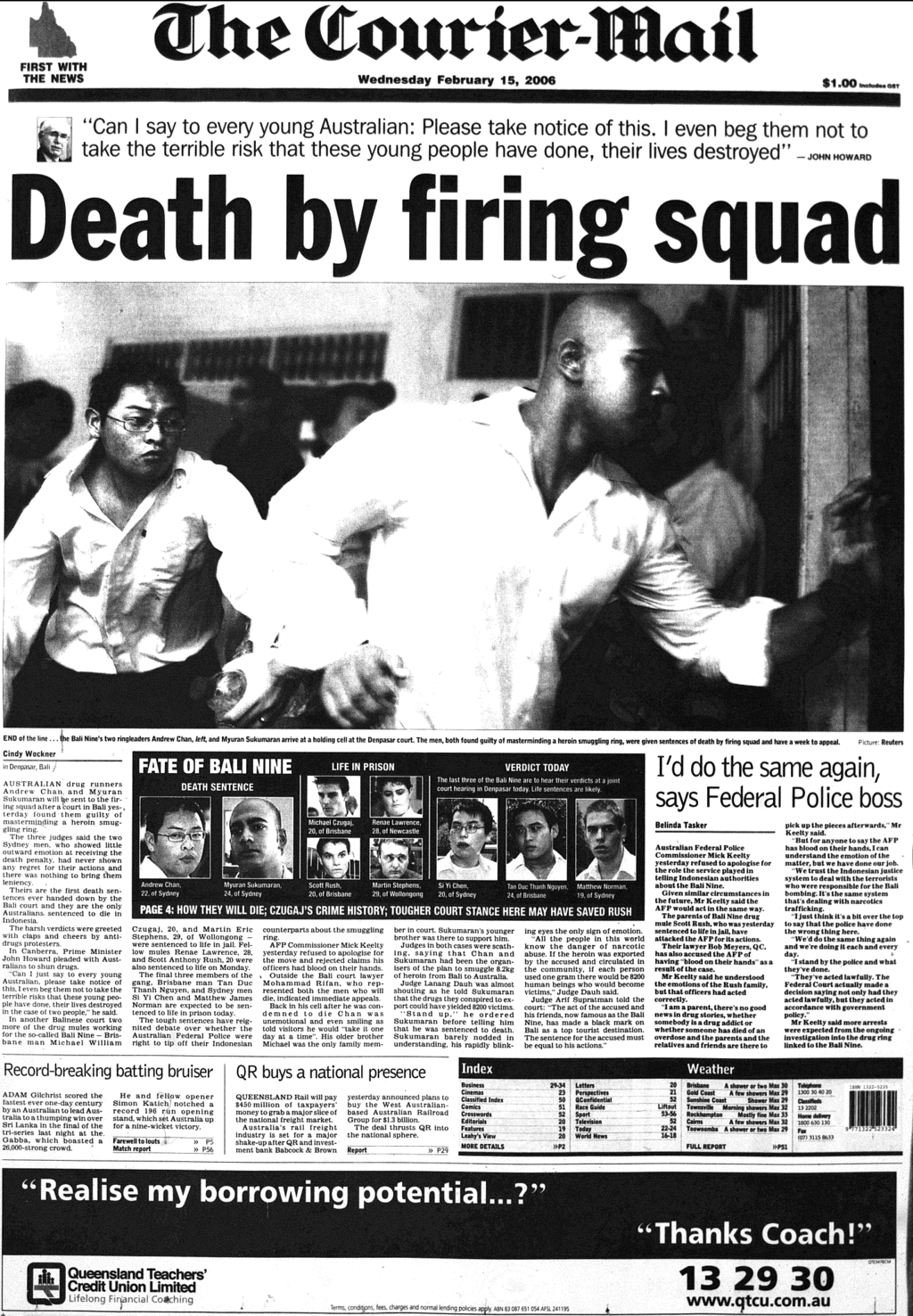 Australia's broadsheets refrained from editorialising the reporting of the sentences.
Except for the Sydney Morning Herald whose striking front cover was followed-up with an editorial that slams the role the Australian Federal Police played in tipping off Indonesian police to the Bali Nine.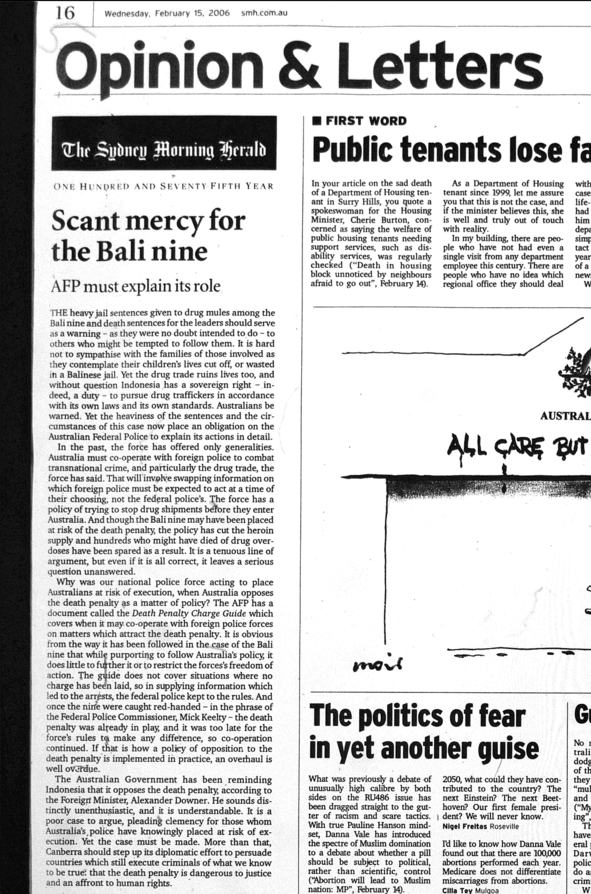 The day after the sentence the NT News (predictably) ran with a local story on the front page. But it did run a cartoon about the two men's fate.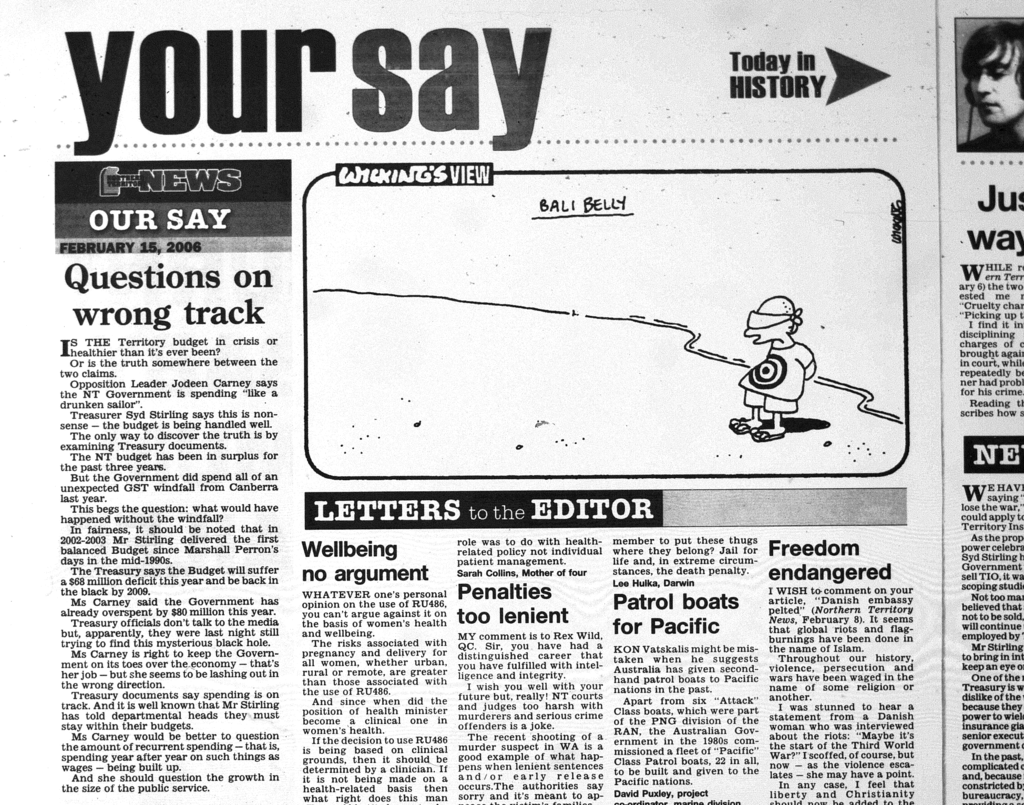 Today, editors are still commissioning pro-death penalty opinion pieces. But they are in the minority.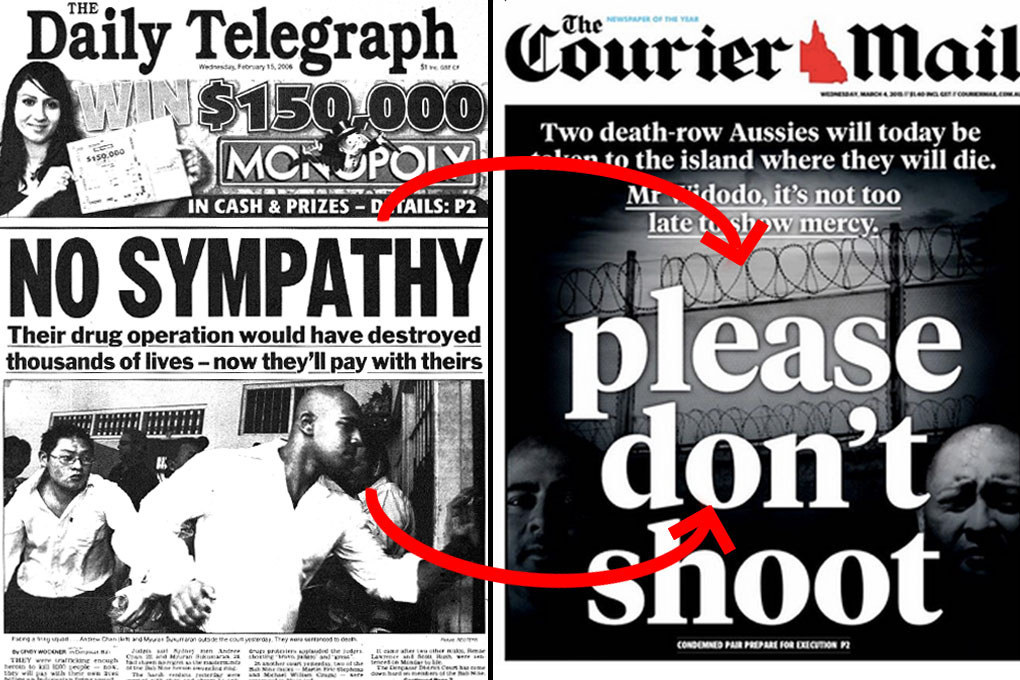 Front pages from 2006 to 2015 show how much has changed in the mainstream narrative of the Bali Nine.