As prime minister Tony Abbott again stood by speaker Bronwyn Bishop over the "Choppergate" scandal, Fairfax Media reported Labor were planning to "blast her out of the chair".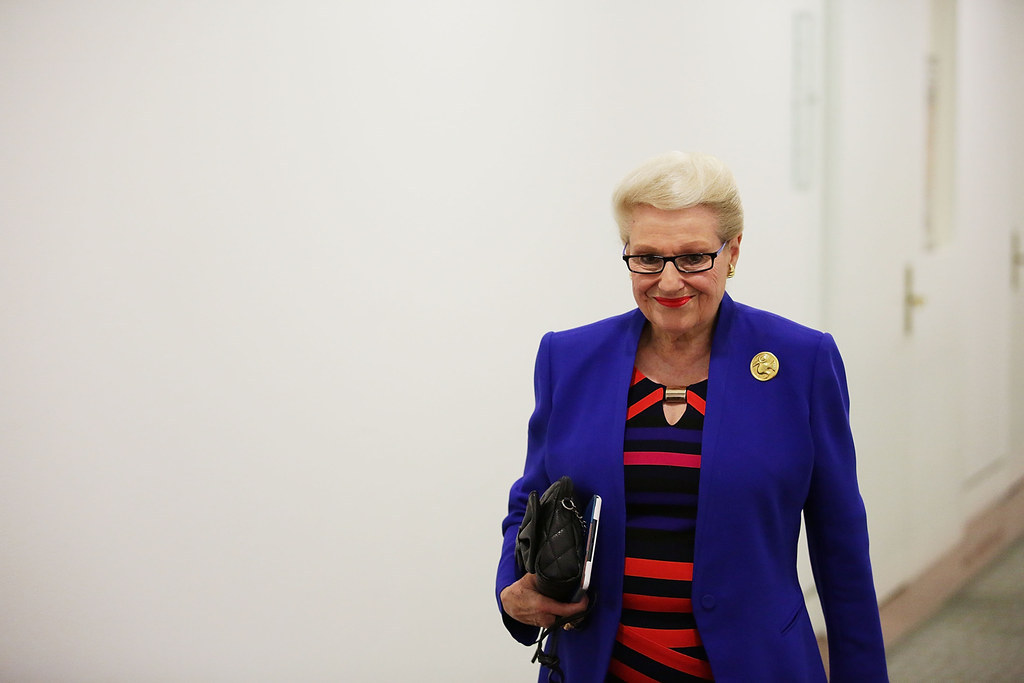 Despite this being an extremely unsavory choice of phrase, it means the heat on the independent speaker's expense reports will continue for several more weeks.
Abbott's steadfast support for Bishop and Labor's condemnation got us thinking about the similarities between this current situation and the long, drawn out scandal that plagued former speaker Peter Slipper and the Gillard government.
Under the former Labor government, Julia Gillard defended Peter Slipper as he was plagued by sexual harassment allegations and was eventually found guilty of misusing $900 of cabcharges.
In contrast Bishop has been found to have caught a $5,000 chopper trip between Melbourne and Geelong and has agreed to pay back the money.
So if we gave you a snappy quote, would you be able to tell whether it was about Bronwyn Bishop or Peter Slipper?
Let's find out...
1.

"It is very important that the prime minister act swiftly to require the speaker to step aside."

It was about Peter Slipper!

Opposition leader Tony Abbott called for prime minister Julia Gillard to sack Peter Slipper in August, 2012.

ABC News

2.

"(This) arrogant misuse of taxpayer funds needs to be held to account"

Getty Images

Getty Images

ABC News

ABC News

It was about Bronwyn Bishop!

Opposition leader Bill Shorten called Bishop's helicopter use "arrogant" and referred the speaker to the AFP in July, 2015.

ABC News

3.

"I can't underestimate the seriousness of this. The Speaker is required to maintain parliamentary standards and yet there are now these extremely serious allegations against the Speaker."

Getty Images

Getty Images

It was about Peter Slipper!

Opposition leader Tony Abbott really gave it to Peter Slipper back in April, 2012.

ABC News

4.

"The erosion of (the party's) moral core now has a public face."

It was about Peter Slipper!

Leader of Opposition Business Christopher Pyne unloaded on Labor during the Slipper scandal. He said Labor had lost it's "moral core" for standing by the speaker.

5.

"If there has been a lie put on a form that has criminal consequences, I think we all know you can't remain Speaker."

Getty Images

Getty Images

It's about Bronwyn Bishop!

Leader of Opposition Business Tony Burke said Bishop paying back the money was not enough... and referred her to the AFP.

ABC News