Australian Authorities Launch Dawn Raids To Prevent ISIS-Linked 'Public Execution'
15 men arrested in country's largest ever counter-terrorism operation.
UPDATE 1730 AEST: The man at the centre of the alleged daylight beheading plot in Sydney's CBD has been charged with planning a terrorist act and refused bail.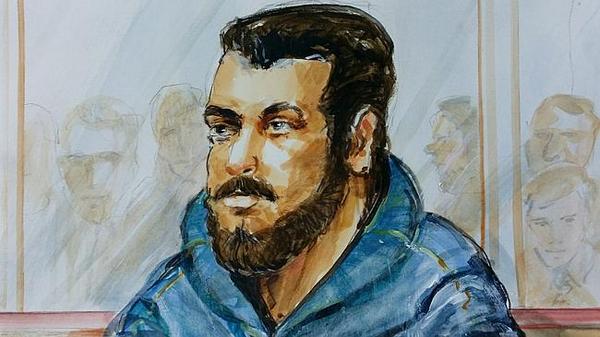 Prime Minister Tony Abbott said authorities had picked up communication that called for "demonstration killings" in Australia. UPDATE 1100AEST ABC News is reporting the alleged plot involved beheading a kidnapped victim on camera.
The one man charged with terrorism related offences is expected to appear in court this morning, with ABC News reporting that the alleged plot involved plans to abduct and behead a member of the public.
The 14 other men detained this morning are yet to be charged with police.
UPDATE 1000AEST Police arrest 15 men, with one man charged over alleged plan to commit terrorism act on Sydney street. The New South Wales police have confirmed 15 men have been arrested in relation to this morning's terror raids in Sydney and Queensland, with one man being charged with terrorism related offences.
"The violence was to be perpetrated to be a member of the public on the streets… at a high level," NSW Police Commissioner Andrew Scipione told a media conference in Sydney.
Commissioner Scipione would not reveal the exact nature of the planned attack and would not confirm that it was a plan to 'behead' a member of the public.
Acting Australian Federal Police Commissioner Andrew Colvin confirmed that today's joint police activities is the largest terrorism related operation in the country's history.
Acting Commissioner Colvin said more than 800 police officers across all jurisdictions were involved, with 500 NSW officers and 70 Queensland officers.
He said, the 12 raids across suburban Sydney "were not linked" to the raids in south-eastern Queensland.
The media conference was peppered with questions from journalists about how the public should respond to the morning's events, with police calling for calm.
"Right now is a time for calm… it is not a time to whip this up," said Commissioner Scipione.
More than a dozen suburban homes in two states have been raided in what some believe is Australia's largest ever terrorism-related search operation.
During the NSW operation, Queensland police raided homes in the suburbs of Mount Gravatt East, Logan and Underwood.
Australian Federal Police and local branches are expected to hold a press conference this morning to announce the details of the large-scale operation.
The news of the raids has spread with apparent ISIS sympathisers tweeting the details.
One of the most outspoken leaders of Sydney's Islamic community Dr Jamal Rifi tweeted his support for the raids.
The raids come less than a week after Australia, on the advice of security agencies, officially raised its terror threat level from "Medium" to "High," a status that warns of a "likely attack" on local targets.
At a press conference, Prime Minister Tony Abbott warned the public about the threat posed by individuals and groups linked to the operations of ISIS in Iraq and Syria.