Tens of thousands of Australians have come together and shut down Sydney and Melbourne to protest against proposed closures of Aboriginal communities in Western Australia.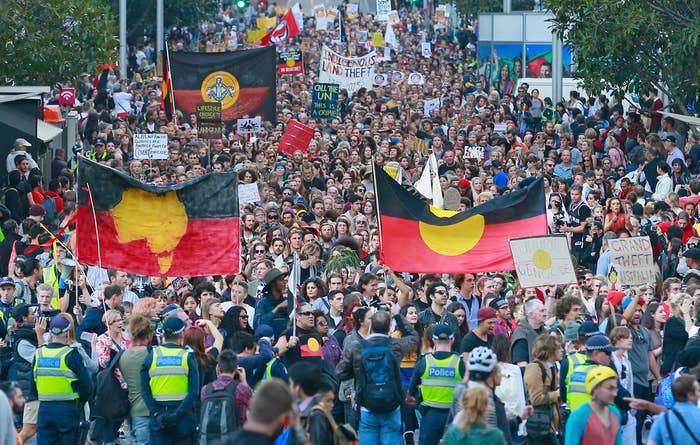 The #SOSBLAKAUSTRALIA campaign saw streets closed and thousands of people flooding the city centres of Sydney and Melbourne on Friday night. Organisers said dozens of other events were held around Australia, including in Adelaide, Alice Springs and Port Hedland.
People are angry at the WA government's moves to shut down 150 remote communities because of the premier's concerns it costs too much to subsidise aboriginal people on their land.
Prime minister Tony Abbott responded by saying that living in remote communities was a "lifestyle choice", further angering many Aboriginal Australians.
Melbourne protestors gathered at the city's Town Hall on Friday night and marched to Flinders Square, where they staged a peaceful sit-in protest.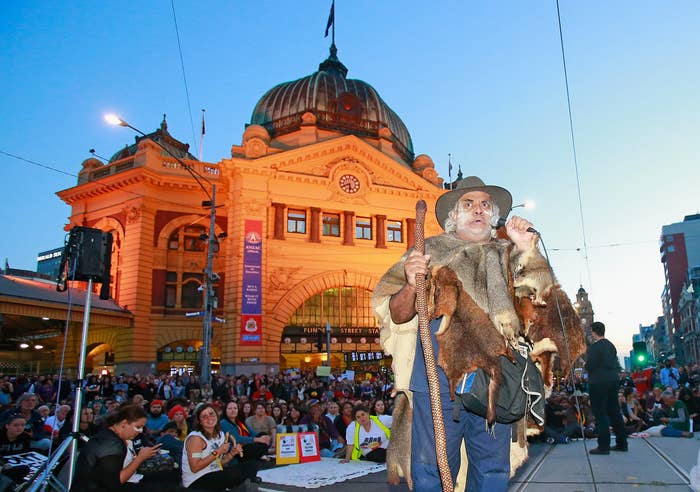 In Sydney, journalist and filmmaker John Pilger spoke to the crowd in the city centre before the protest marched to Redfern.
The Sydney protest ended at The Block where a huge bonfire was constructed. "We chased the rain away, now we're going to chase you away," said Aboriginal elder, Jenny Munro.
Other smaller rallies were held around the world with Fairfax reporting more than 1,000 people turned out in New Zealand.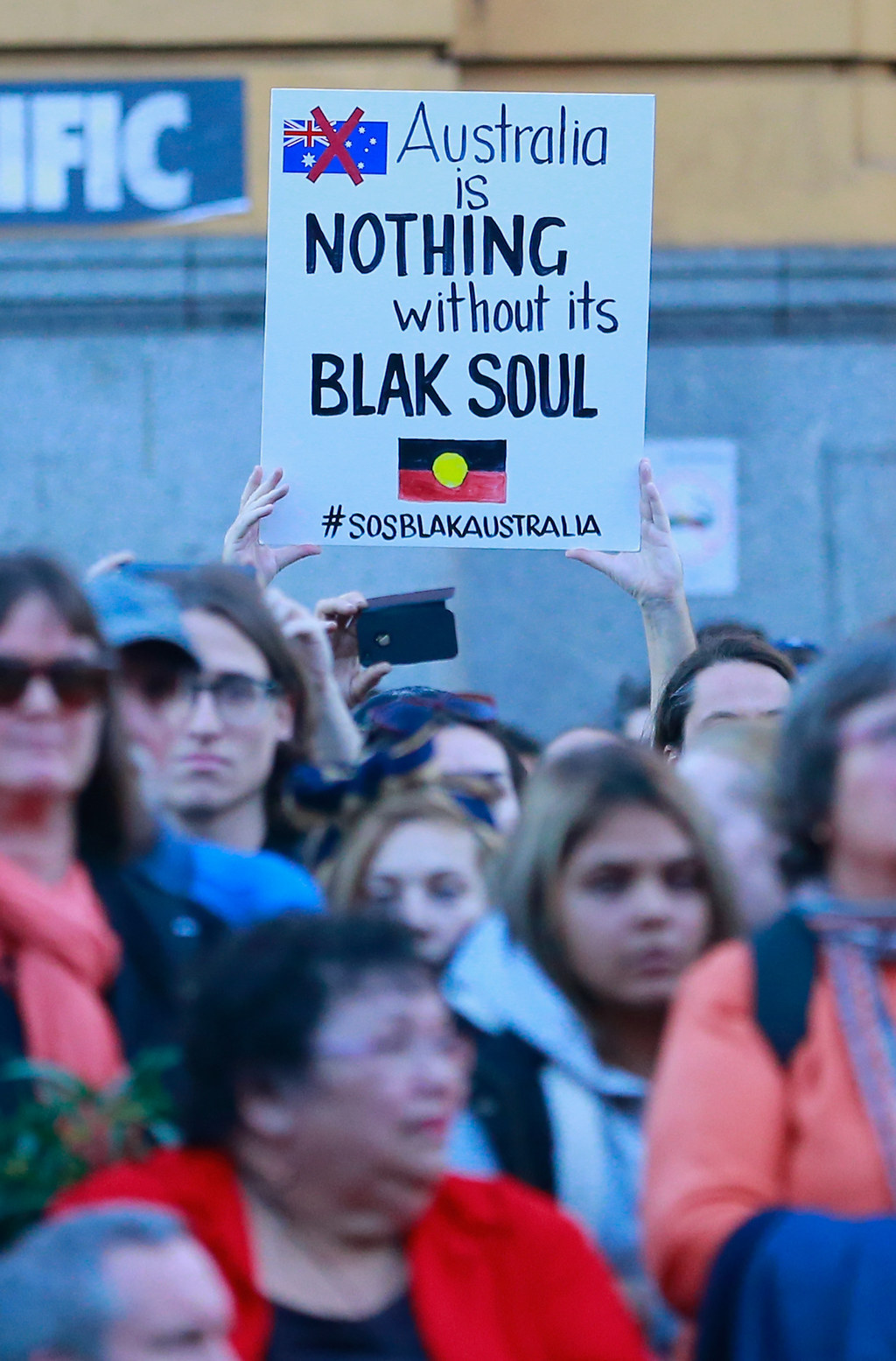 #SOSBLAKAUSTRALIA organisers argue that up to 12,000 Aboriginal people will be moved out of their homes if the closures go ahead.