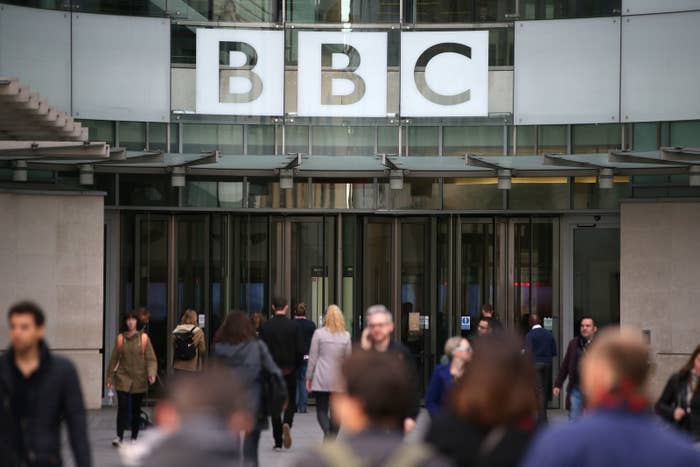 The BBC has revealed it is currently investigating 25 separate cases of bullying or harassment, which a senior executive said was part of a "spike" of complaints made in recent years against members of staff.
BBC executives appeared before the digital, culture, media and sport Commons committee on Tuesday, suggesting the recent allegations made against Hollywood film mogul Harvey Weinstein had led to more scrutiny of harassment and bullying complaints at the British broadcaster.
Deputy director general Anne Bulford said the BBC was going through a "spike" of complaints after the Weinstein allegations and the disturbing historical sexual abuse offences by former BBC DJ Jimmy Savile.
"You won't be surprised to know we have a spike at present," Bulford said. "We've got 25 live cases at the moment, which is a range of different issues coming through.
"I think we have to deal with the cases as they come up and continue to encourage people to speak – and whether they're current and whether they're related to sexual harassment, the important thing is that people come forward."
According to the director general, Tony Hall, the BBC contacted all its staff after the Weinstein allegations came to light to remind them of how to report harassment and bullying at the organisation.
"After the Weinstein material was published we reminded people again of the procedures again. We have specialist people on staff to support people who come forward, in investigations or advising them of the options," Hall said.
He said the organisation was still dealing with the fallout from BBC management's handling of the Savile revelations, and for the third time in recent years brought in workplace consultants Change Associates.
"With Change Associates – we've used them twice since the whole Savile thing blew up – one of the things they're good at is getting groups of staff to talk about what they face, what's acceptable, what is unacceptable," Hall said.

"We've invited them in again this autumn to go through with lots of different groups of staff talking about how they perceive culture within the BBC.
"We all know that cultural change takes time."