We should all be so lucky to one day find a love as pure as Prince Harry and Meghan Markle's. While the royal couple was out on tour in South Africa, the Duke of Sussex took every step to make sure the duchess was comfortable.
That included serving as her (unofficial) assistant hairstylist, when her ponytail landed awkwardly during photos.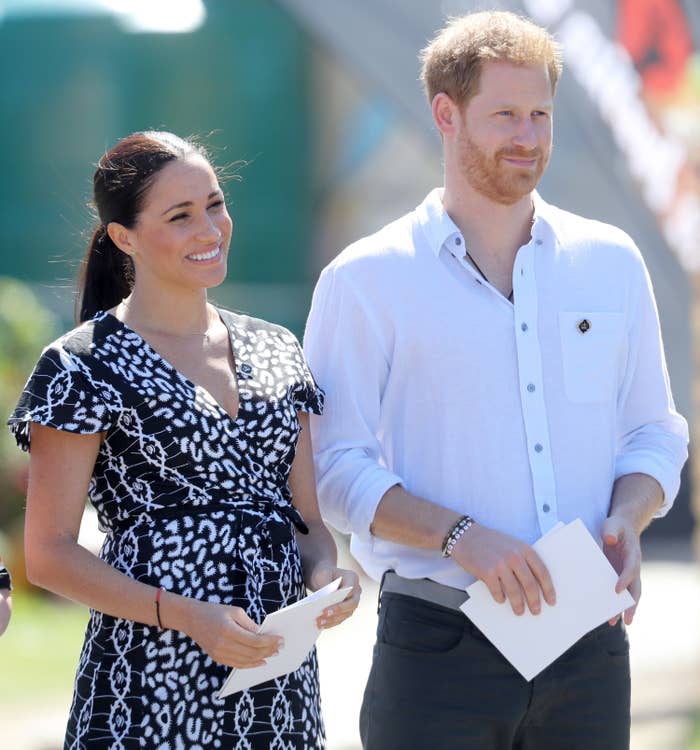 After Markle adjusted her hair when the wind blew some of it onto her face, Prince Harry had her back — literally — when they went to meet with some of the students who are receiving self-defense classes and women's empowerment training at a workshop in Cape Town's Nyanga township.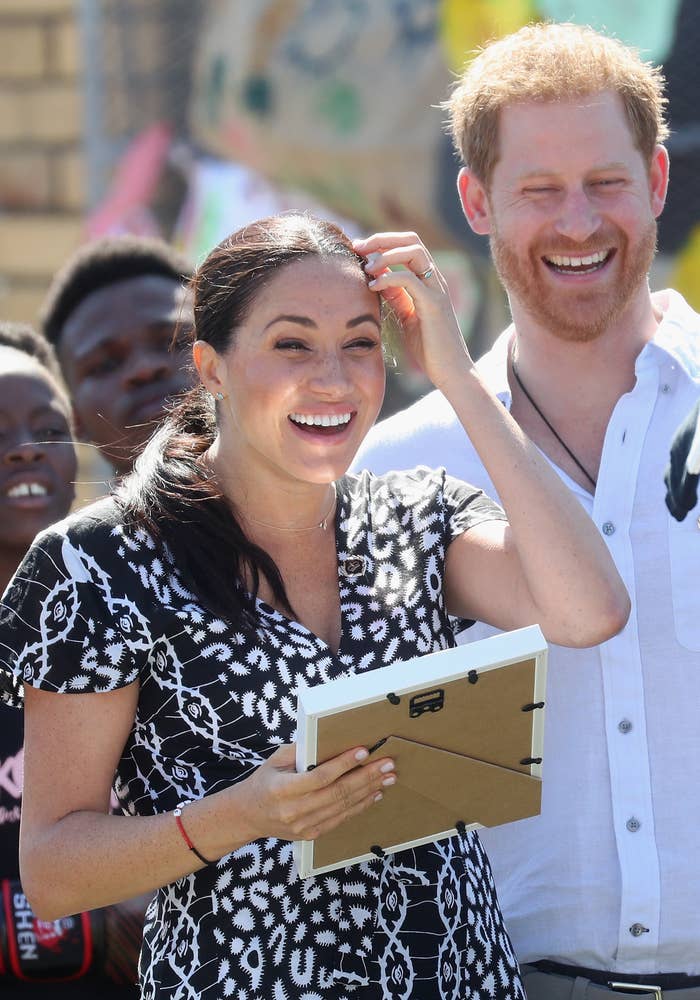 Just look at Harry lovingly fixing his wife's ponytail in between camera flashes.
This isn't the first time Prince Harry has taken it upon himself to be Meghan's hair guardian. Back last fall, when the pair were visiting Morocco, he helped tame a few stray hairs that the wind picked up.
There's no stray hair Prince Harry won't fix for his wife.