When Jen stopped by to chat with the E! host, she had one thing on her mind: the pair's apparent real-estate drama. Without hesitation, Jen asked Ryan, "How are you? How's my home?"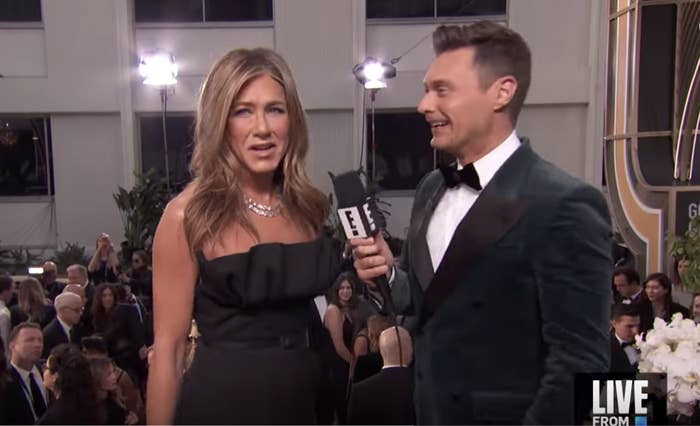 "Your home?" he asked with a nervous laugh. "Do you want to explain?"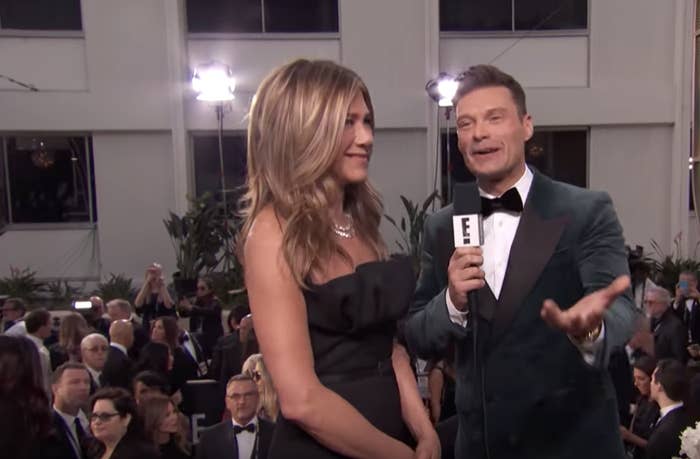 "You bought your home from Ellen and Portia [de Rossi], and it was a home that I always coveted and she kept basically giving a lot of blank," Jen explained, referencing the Beverly Hills compound Ryan bought from the couple for $37 million back in 2012.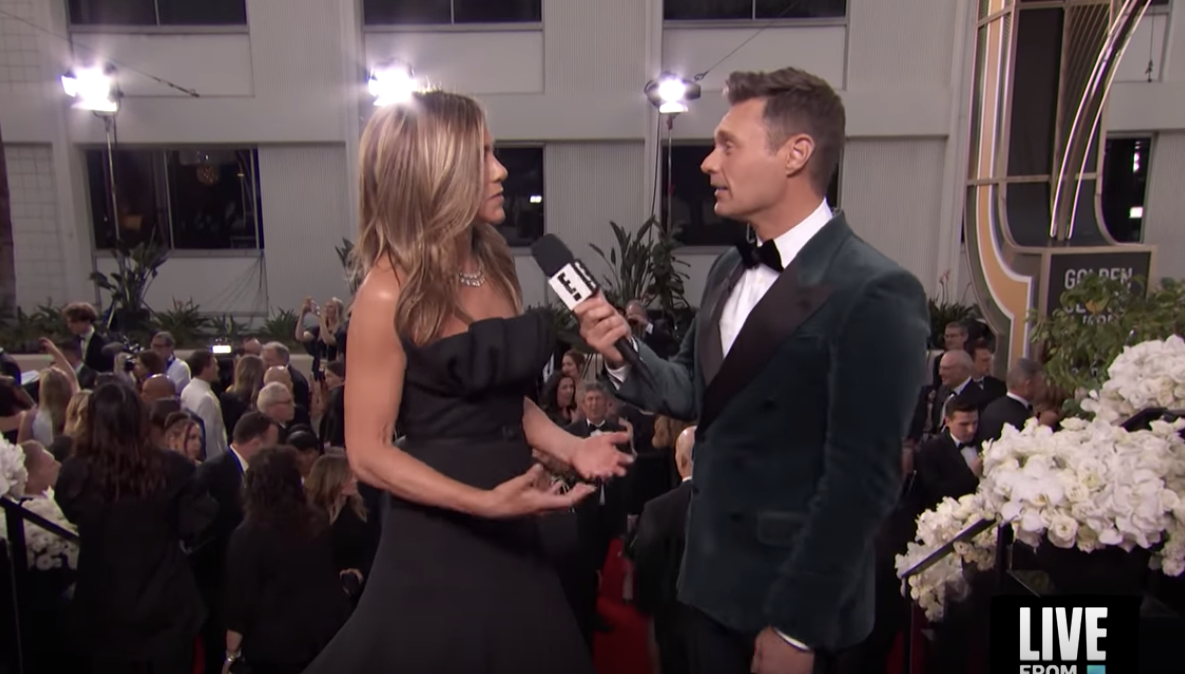 "She's coming, be careful," Ryan awkwardly tried to joke, talking about Ellen.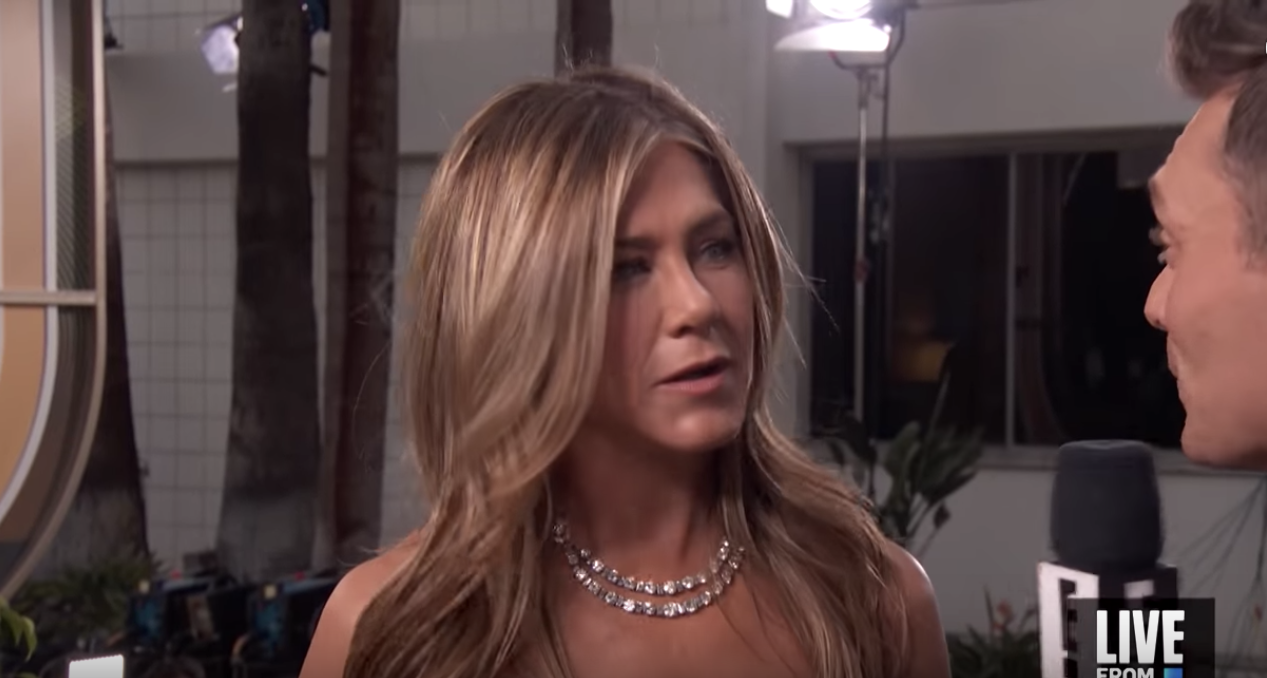 "I know she's coming, trust me," Jen fired back. "We've been in contact. I'm well aware."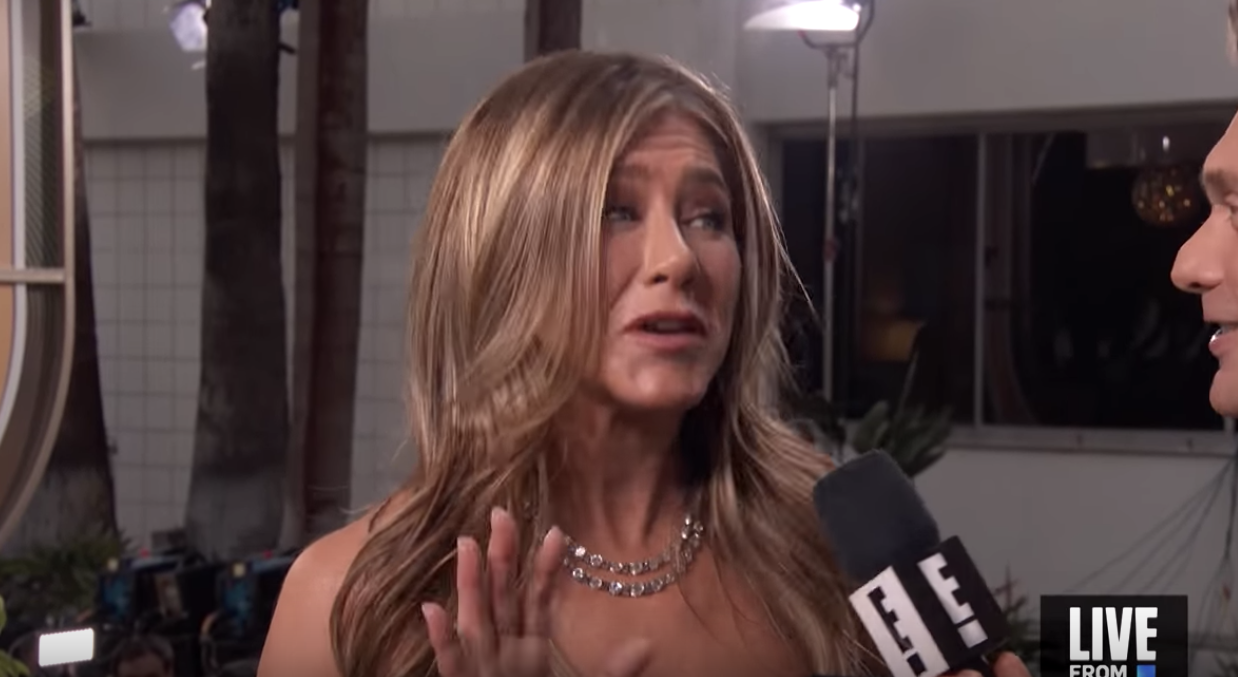 "You're welcome any time. We'd love to have you," Ryan replied.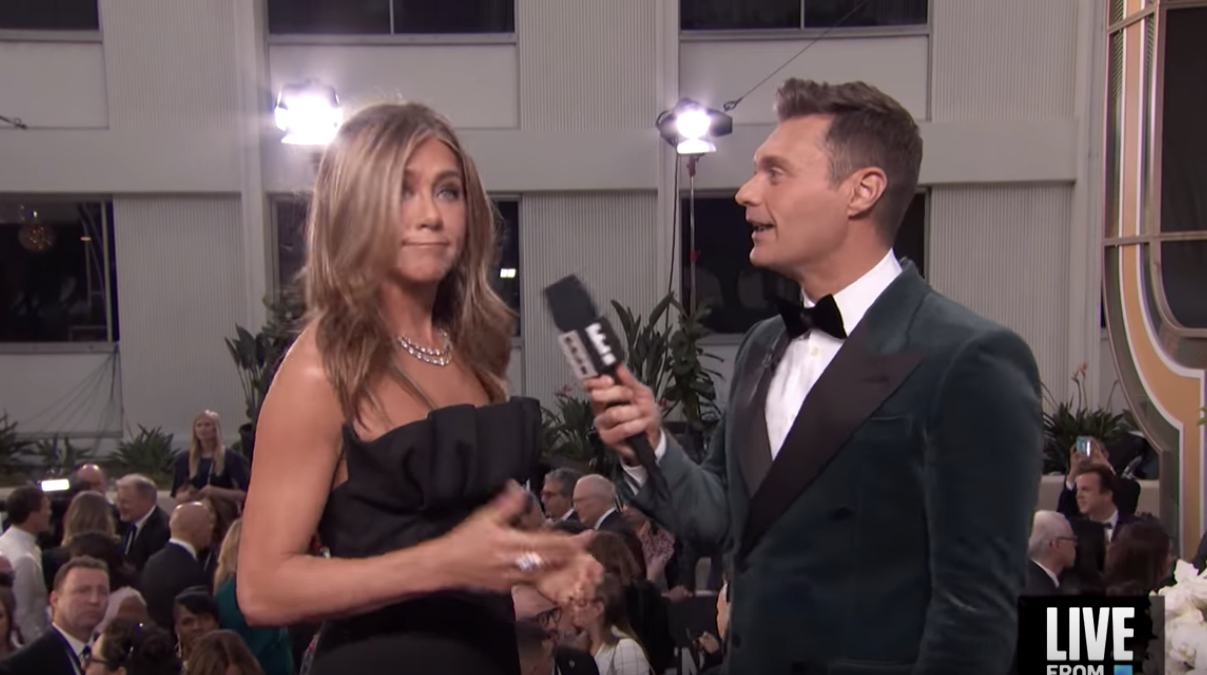 But before accepting his invitation, Jen needed to know, "Do you still have the poker table?"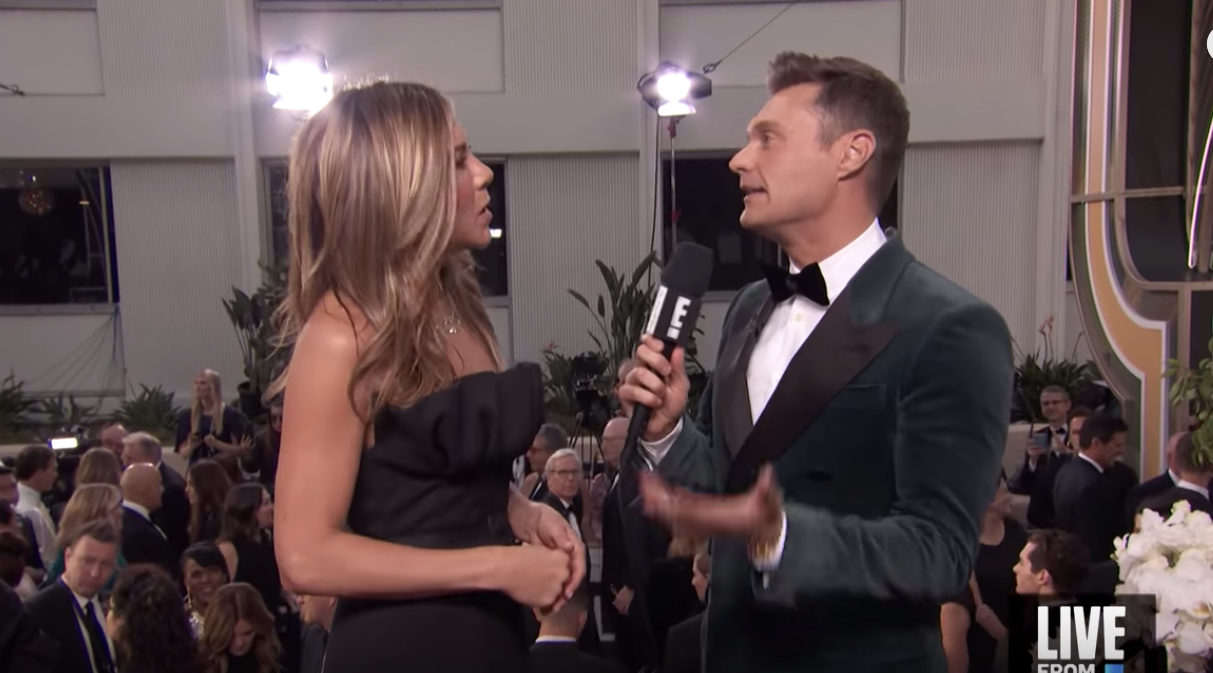 "No. I don't know how to play poker," Ryan replied, to which Jen threw up her arm and said, "Now I won't be there."
"We'll get into it later," Ryan said, trying to save face. But, let's be real: it was already gotten into.
Have you ever seen less relatable drama?