Seriously, my forever Olivia Pope nailed this plunging neckline, and I give it TENS across the board 👏🏾.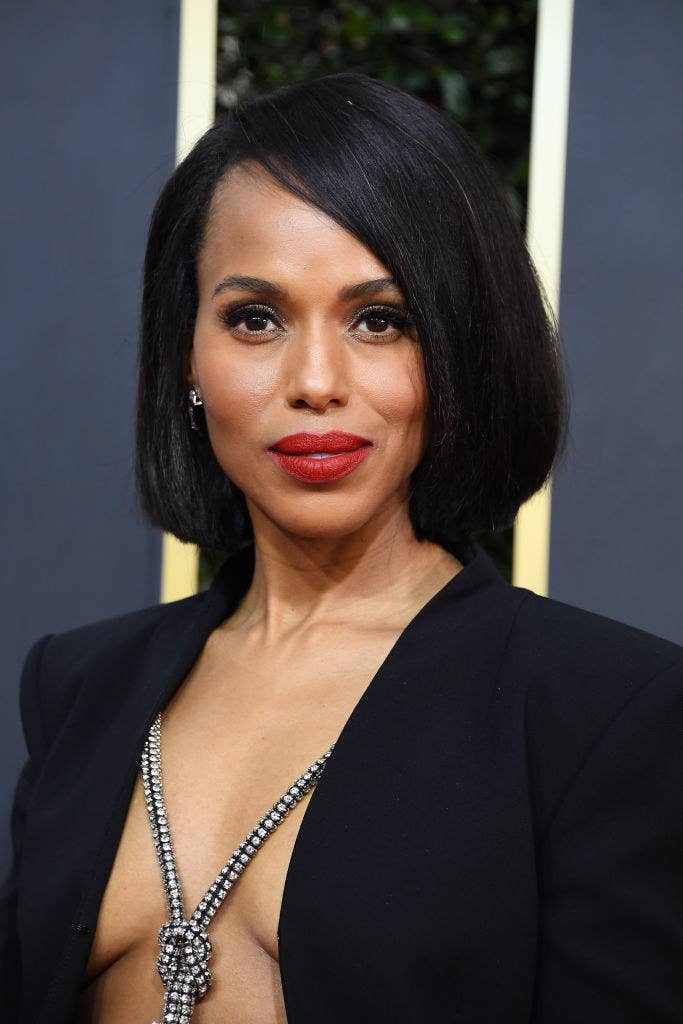 But as much as I could go on for days about her lewk, I'm here to talk about how my girl was treated when she stepped up to talk to Ryan Seacrest on the red carpet.
After they hugged and exchanged compliments, Jennifer walked off to the side and Kerry continued on with her interview...until Ryan made it all about Jennifer 🥴: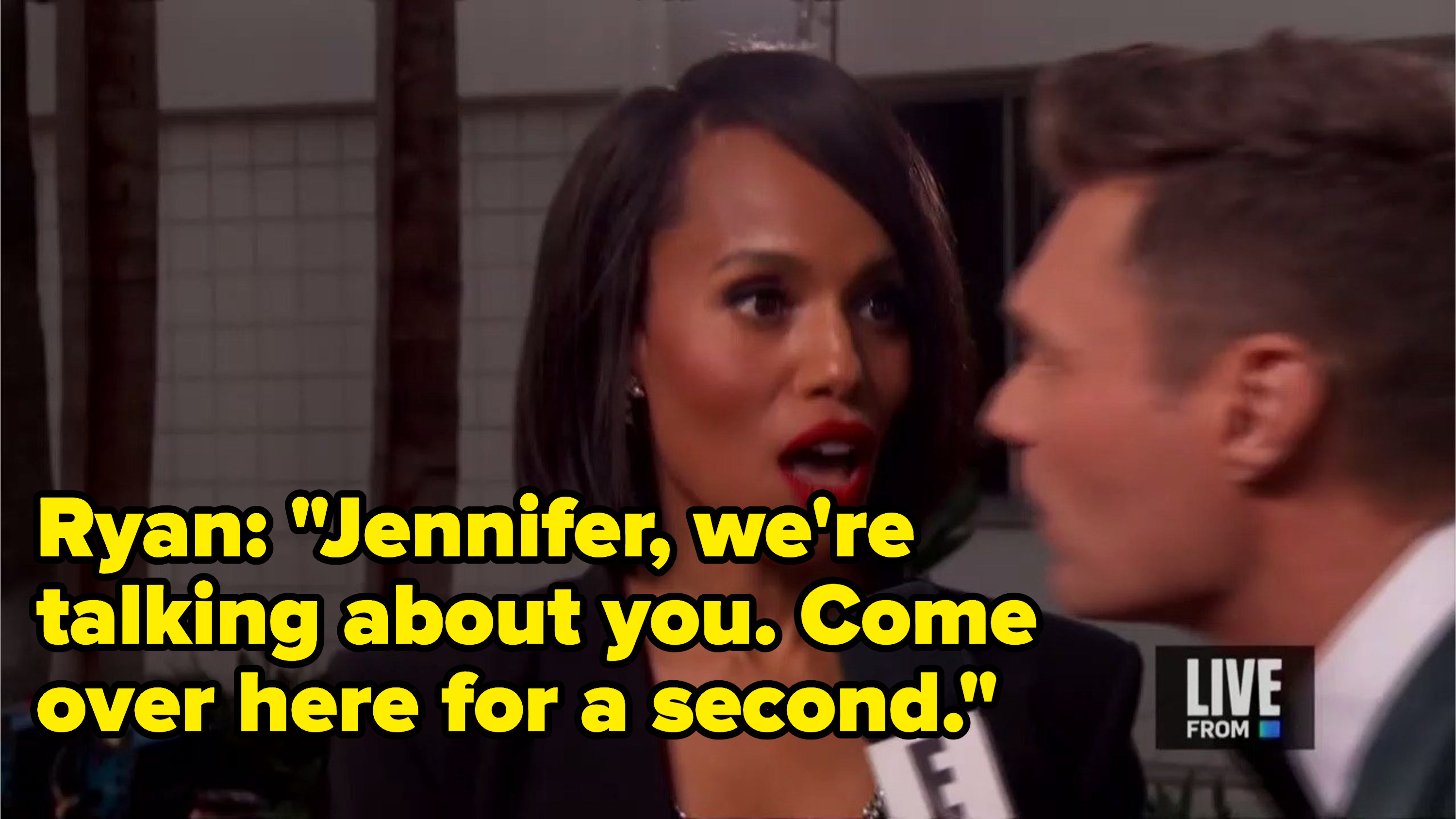 But Kerry kept things cool and continued to praise the actor. "I love Jennifer and I love The Morning Show," she said, which prompted a hug from Jennifer, who had walked over.
"I'm gonna let you guys chat. No, go," Kerry insisted after Jennifer stood there awkwardly between the two.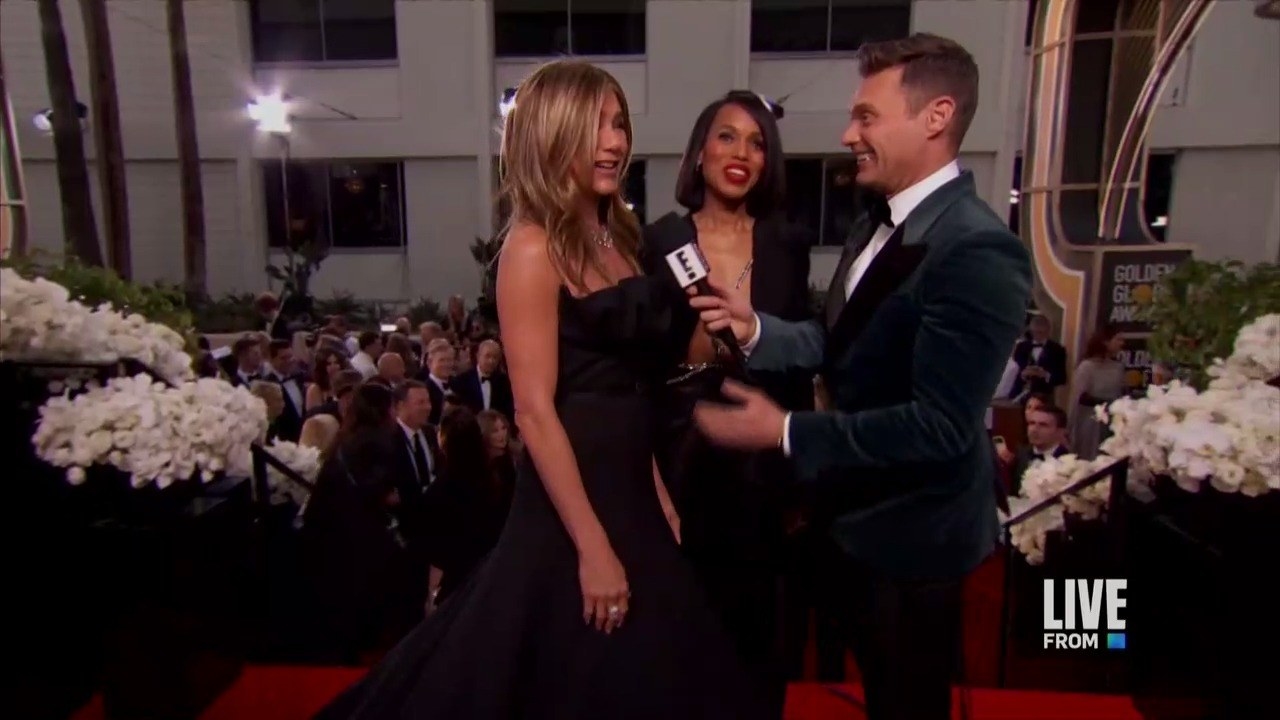 Kerry's interview was interrupted — yet AGAIN — when Jennifer Lopez and fiancé Alex Rodriguez showed up and she had to wait on the sideline once more 😩: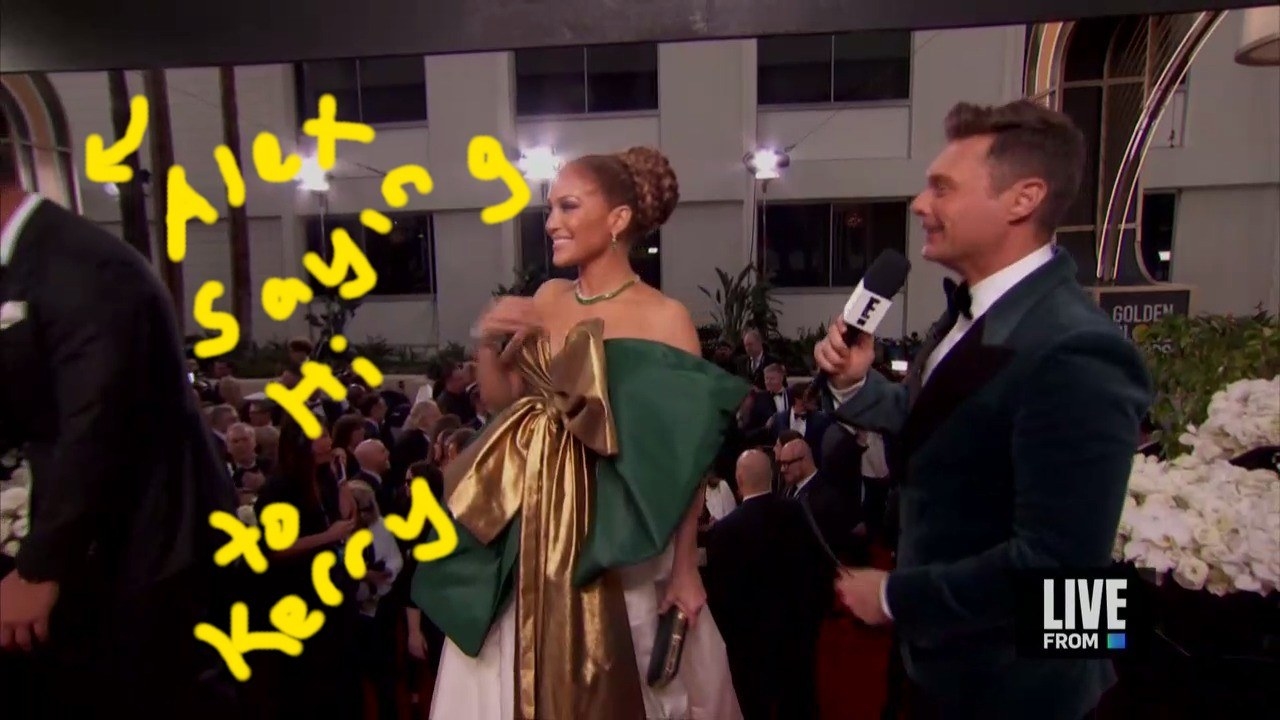 J.Lo also gave Kerry a wave: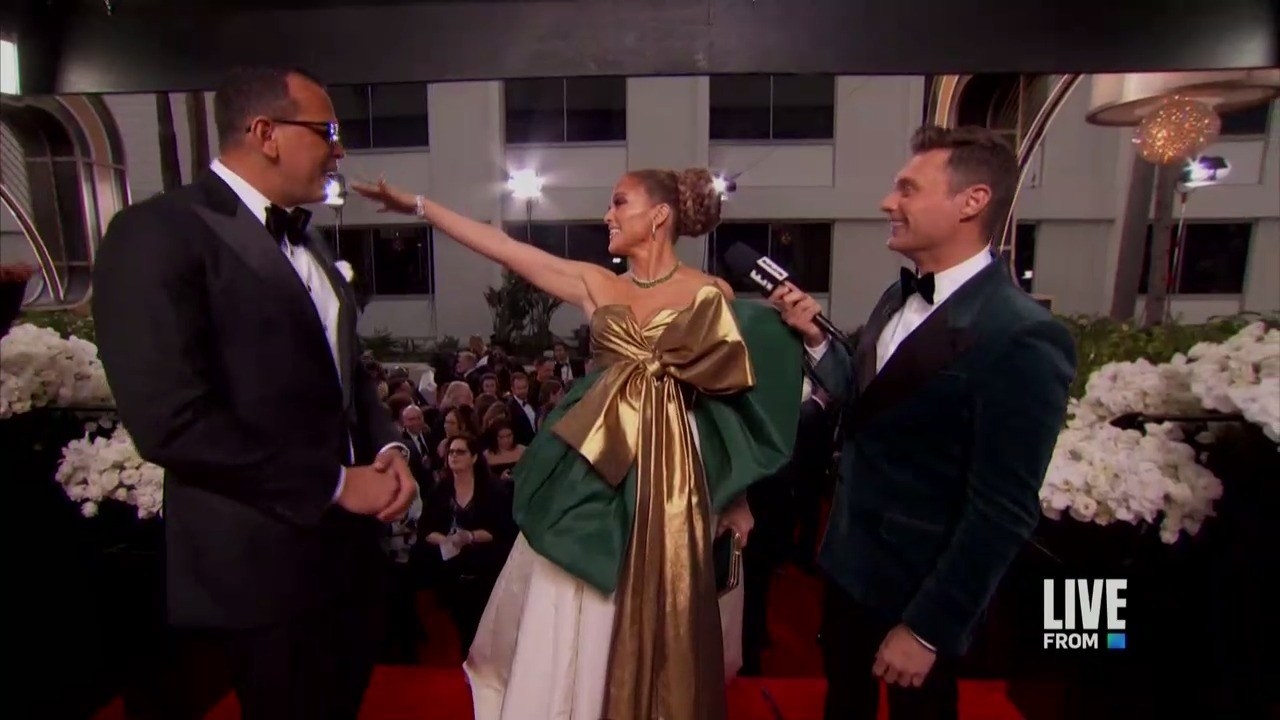 Eventually Kerry did get her moment in the sun, and it was great. She got to plug her upcoming project with Reese Witherspoon, Little Fires Everywhere, but not before getting one teeny, tiny dig in about having to wait so long: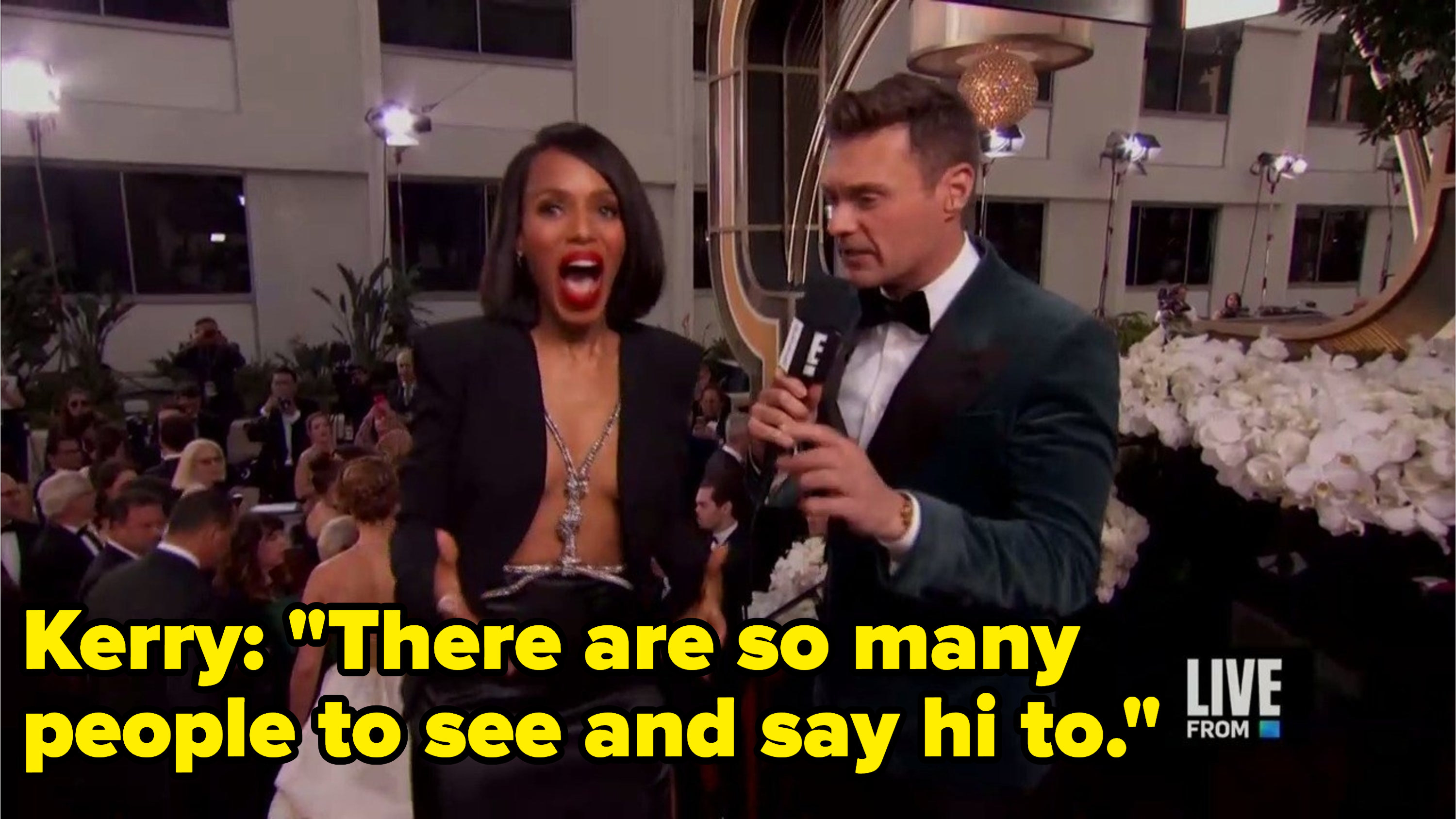 Kudos to you, Kerry, for staying classy about the awkward moment. You did amazing, sweetie.