Hailey Bieber is letting her skin breathe, and, in the process, sharing her experience with perioral dermatitis.
The model got candid about her struggle with the inflammatory rash on Instagram because she likes "to be as transparent as possible about [her] skin."
"I have something called perioral dermatitis, which I've had for a few years now," she wrote on Instagram Stories, posting a photo of her skin on "day 3." "It gets triggered by different things and usually shows up on my cheeks, around my mouth or sometimes around and under my eyes."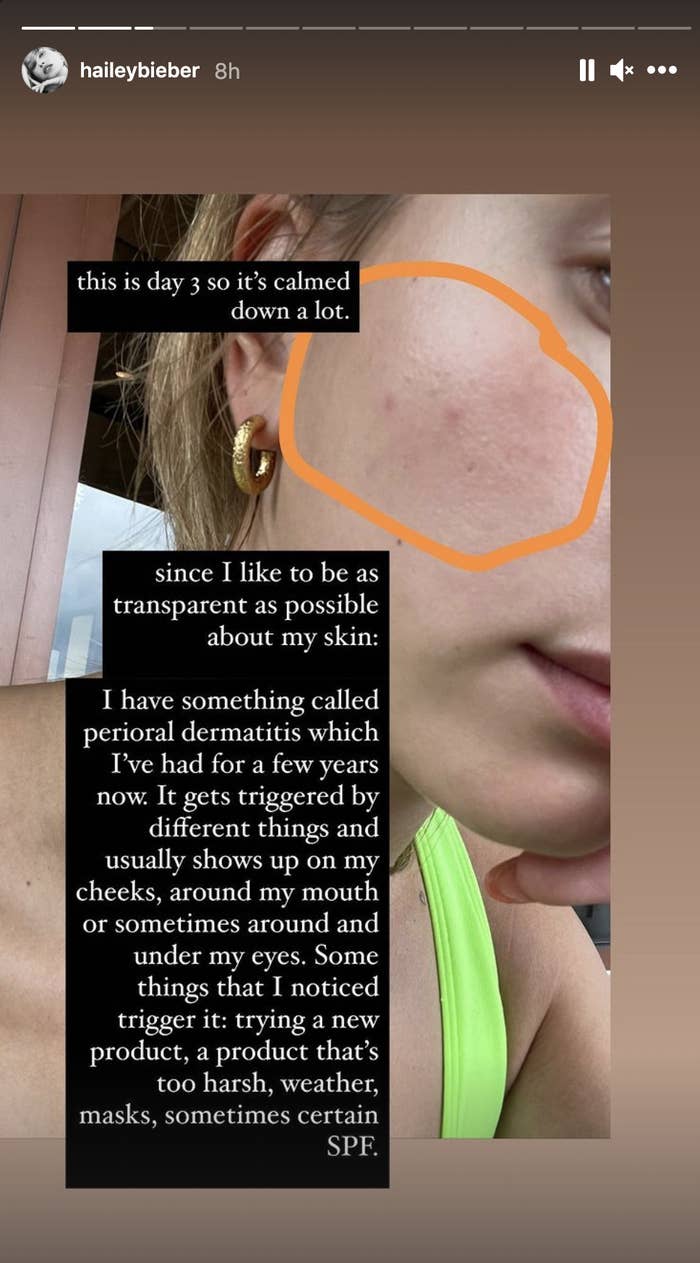 For Hailey, those triggers are "trying a new product, a product that's too harsh, weather, masks, [and] sometimes certain SPF."
She also says it helps her to avoid any laundry detergents that aren't "hypoallergenic/organic."
Her way of coping with a breakout, and trying to avoid one, is opting for "super gentle anti-inflammatory products that will help soothe [her] skin," as well as a "prescription cream" — which she realized "after stubbornly trying to treat it [herself]."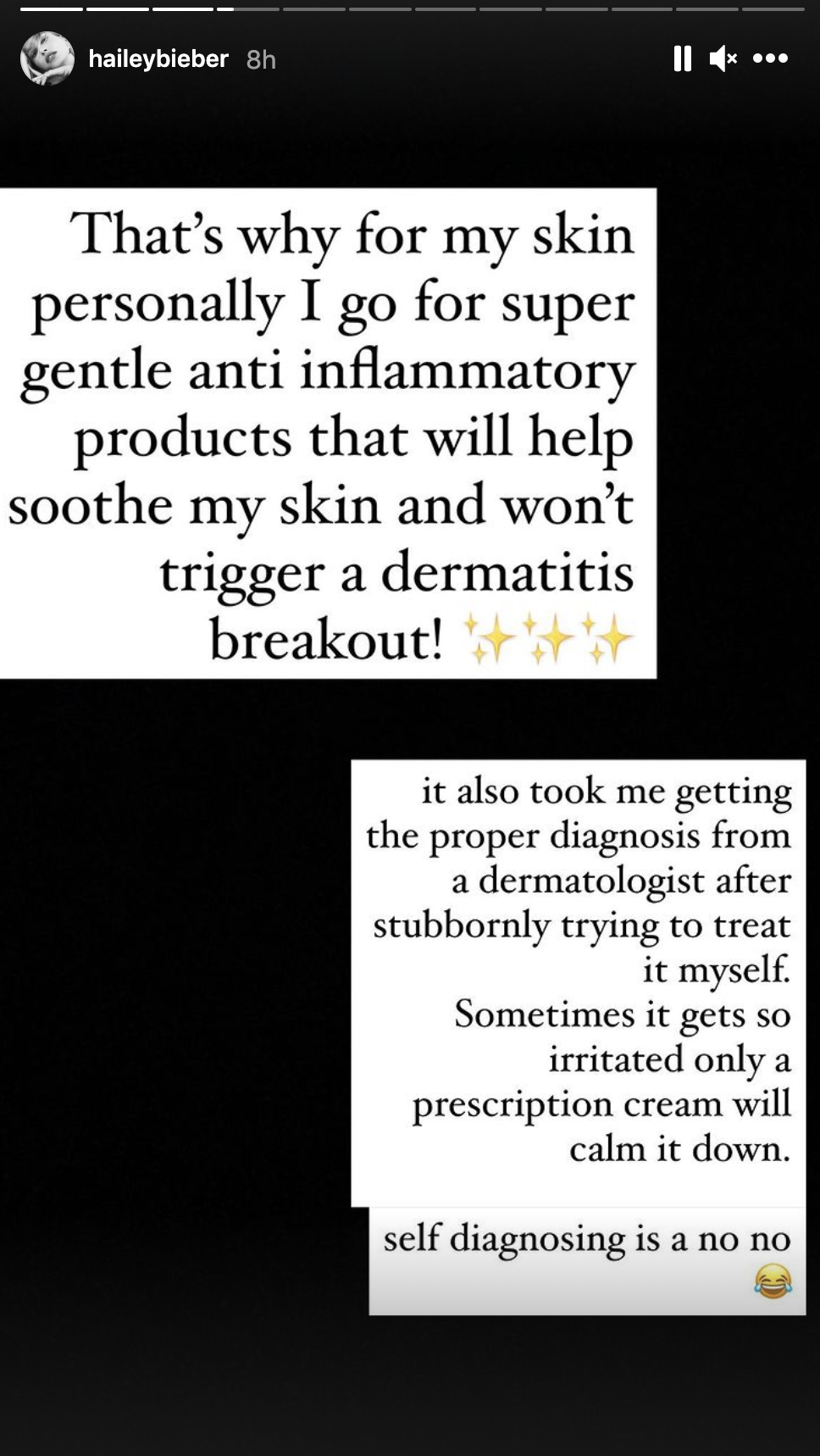 Back in April, Hailey shared that she had "been diving so deep into skincare and all the different ways [she] can boost [her] skin during quarantine — from how it's being affected from the inside out (what [she] eats and drinks)" to what she uses "to protect and nourish it on the outside."
"Trying to keep that glow from the inside out 🌻🌻🌞," she added.
Now, she's hoping to help others do the same.