At this point, Gigi Hadid has mastered the wardrobe malfunction. When the model experienced another setback while walking down the runway at Marc Jacobs' NYFW show for Spring 2020, she didn't even flinch.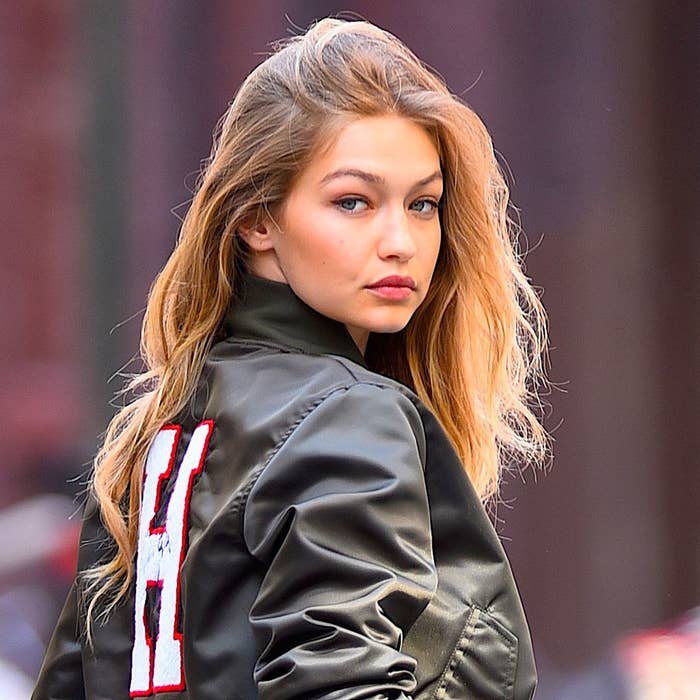 What happened was that as Gigi was modeling this powder blue look, the heel on her white mules broke off. But instead of letting that shake her confidence, Gigi tiptoed as if she was still wearing heels.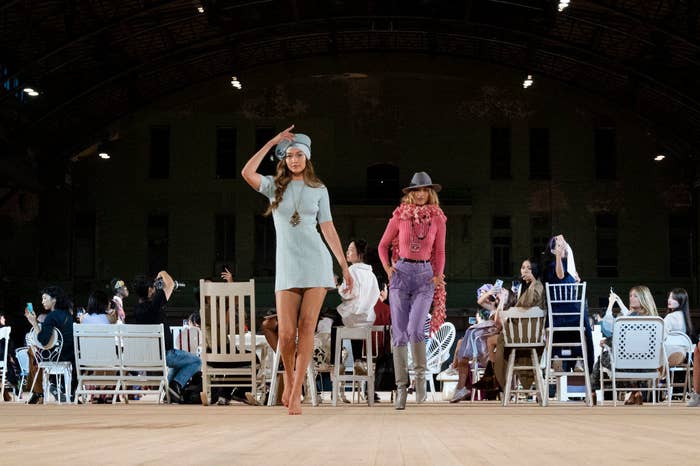 As the show's stylist Katie Grand explained on Instagram, "There wasn't much we could do other than either fake a non-broken heel or rip off her socks and shoes and send her out barefoot, which we did, and was all the more natural for it."
Gigi didn't even look fazed by the wardrobe malfunction.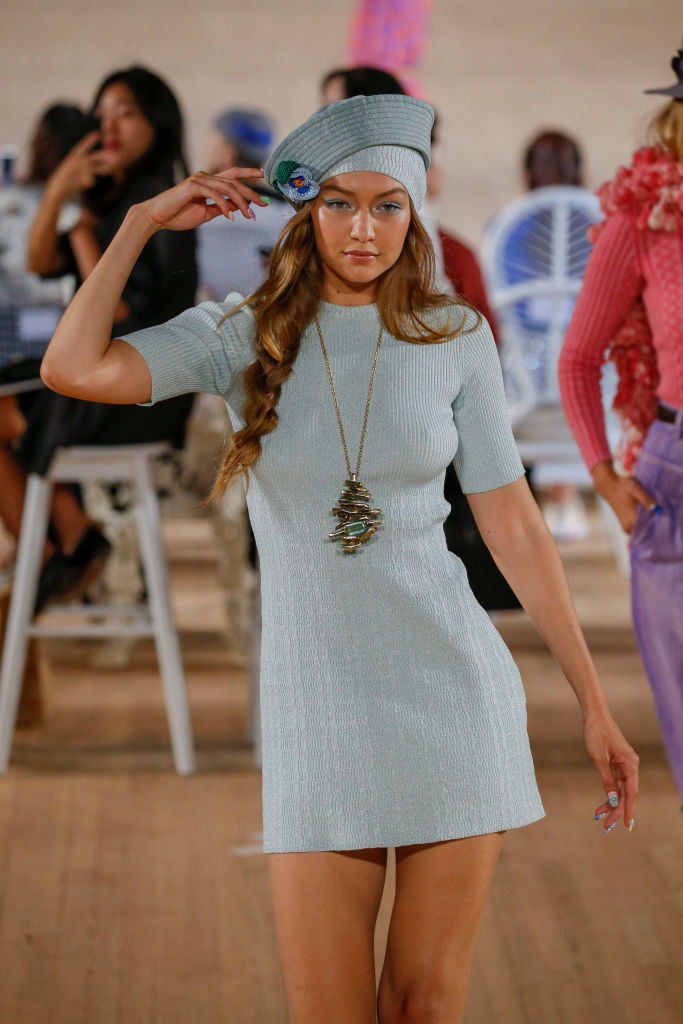 She just carried on like it was no big deal.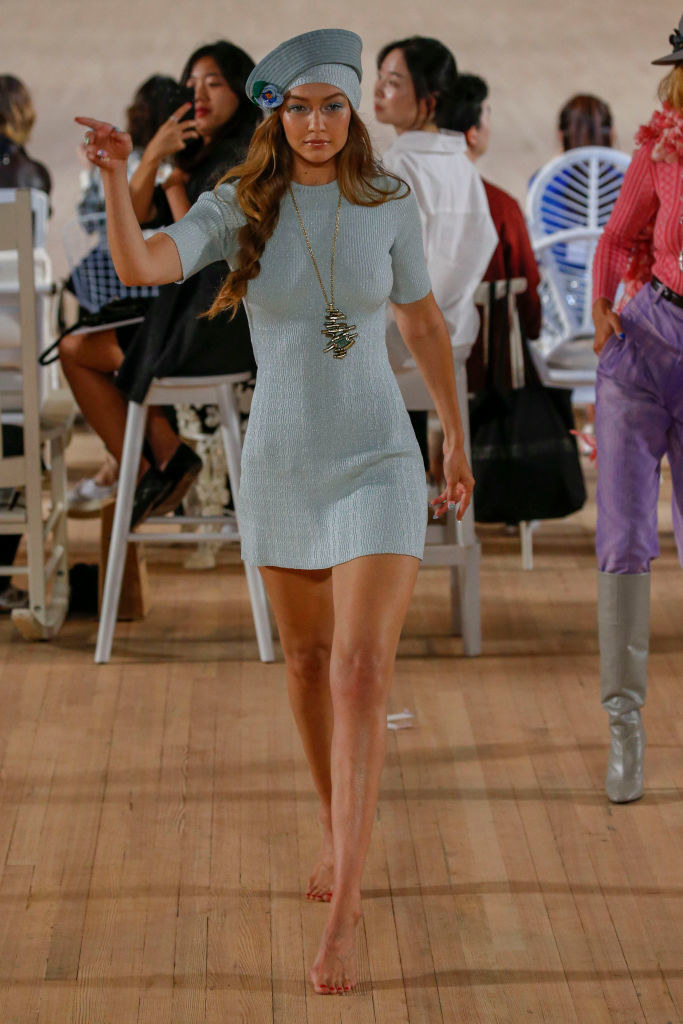 Granted, this isn't the first time Gigi has had to overcome missing shoes in the middle of a show. Back in 2017, at Anna Sui's Spring 2018 show, one of her heels slipped off as she was heading onto the runway.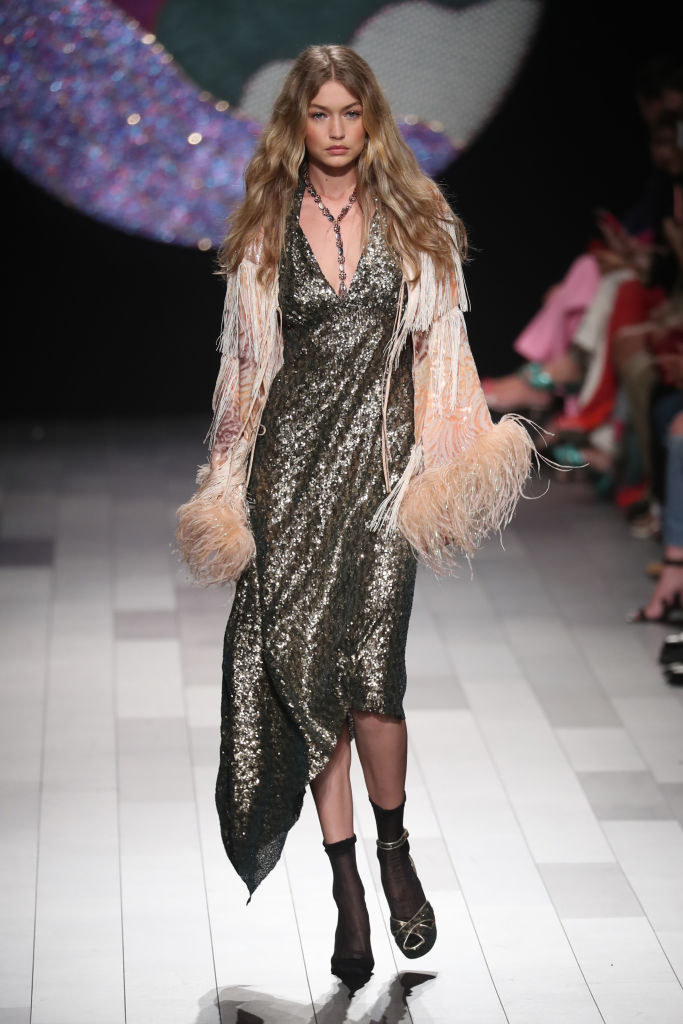 Luckily, her sister Bella was there to help her on her way backstage.