If you leave a comment on Eva Mendes' Instagram, there is a chance she will actually respond to it — and one person learned that the hard way after they wrote something rude.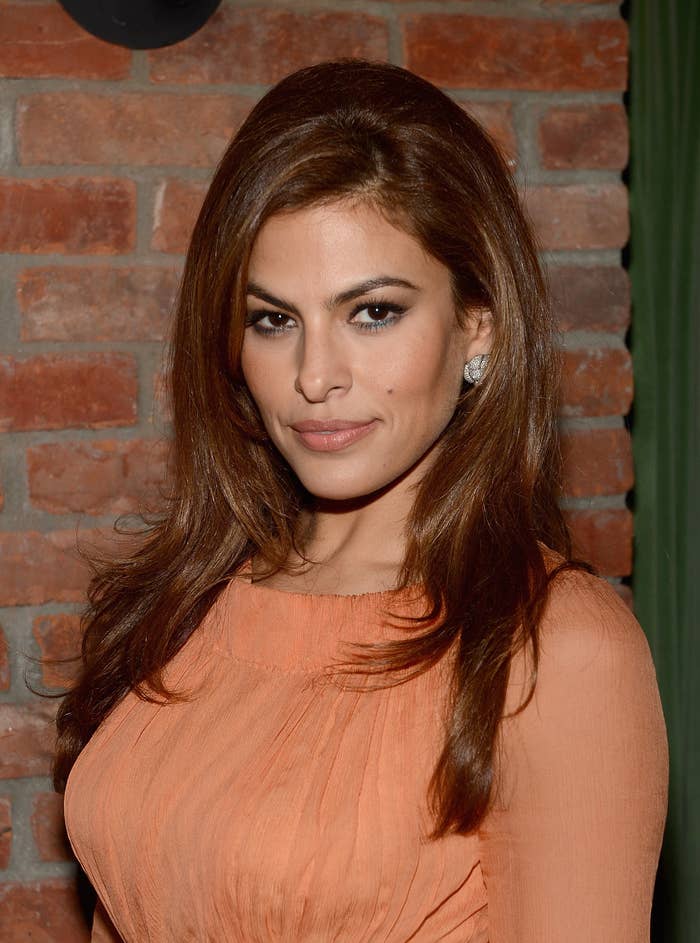 Eva, who has been quarantining throughout the pandemic, posted an old photo of herself, along with the caption, "Went for a run on the beach this morning🖤No I didn't. This picture was taken at least 15 years ago. Haven't seen a beach this year. Haven't been on a run this year. 🖤"
Not long after, someone gave her a piece of unsolicited advice, writing, "You need to tell Ryan [Gosling] to get you out more."
And Eva had the best response: "No thank you, I'm good," she replied. "Rather be home with my man than anywhere else in the world."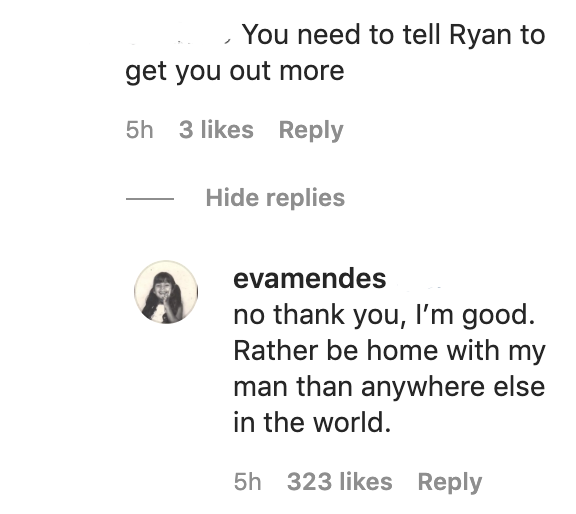 Back in September, in a rare moment, Eva talked about what it's like in her and Ryan's house, where they share two children: 6-year-old Esmeralda and 4-year-old Amada Lee Gosling. "It's so fun and beautiful and maddening," she told Access Daily. "It's so hard, of course, but it's like that feeling of ... you end your day, you put them to bed, and, you know, Ryan and I kind of looked at each other like, 'We did it, we did it, and we came out relatively unscathed.'"
Of course, having a good sense of humor about it all definitely helps!