Remember 2019, when celebrities could freely walk the red carpet? Obviously, a lot has changed since then — namely, the coronavirus pandemic — but Ciara and Russell Wilson didn't let that stop them from doing a step and repeat for the awards show this year.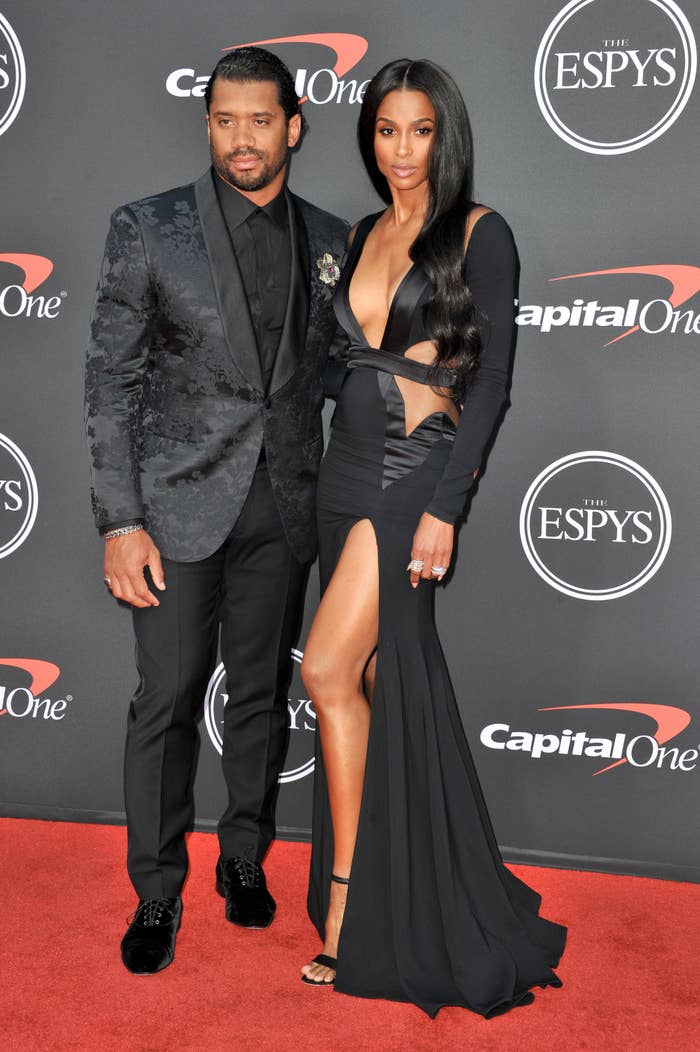 Last night, when the ESPYs took place remotely, the Seahawks quarterback served as one of the hosts and brought along his usual date: pop artist, his wife, and the mother of his children, Ciara.
Their looks couldn't have been different from other years, though. Instead of a suit and a floor-length gown, the couple didn't get dressed at all. They just threw on some robes and called it a day.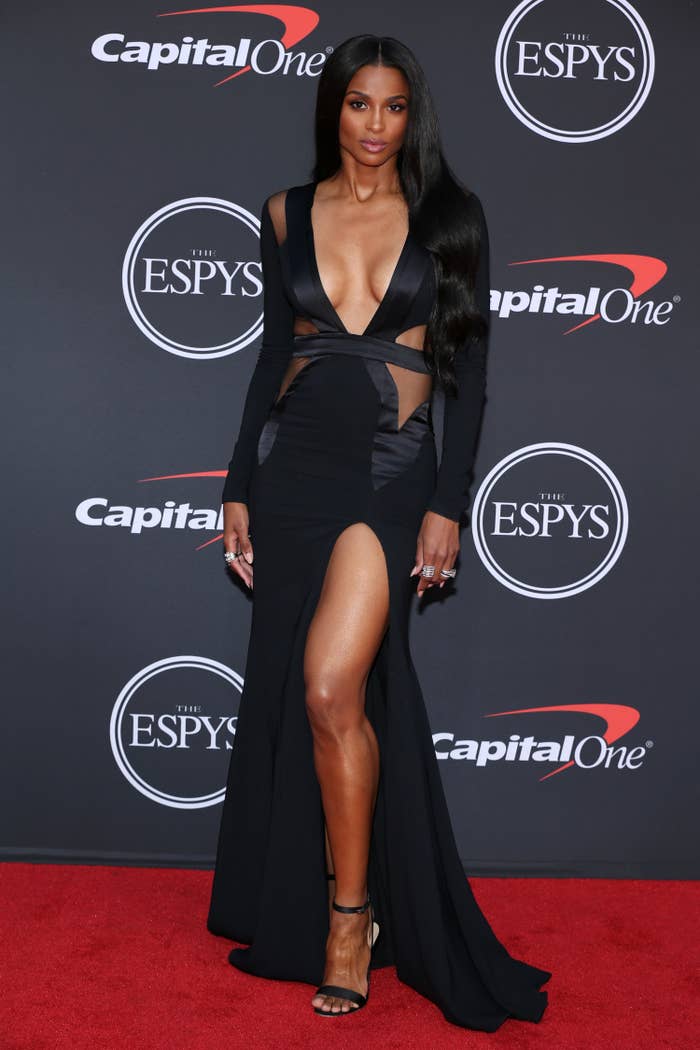 "I've been coming to this show for the last seven years, and one of my favorite parts of the night has always been the red carpet," Russell said in a clip. "I figured why should this year be any different. So I built one in my own backyard."
"Quarantine-style ESPYs 2020!," Ciara said while "walking" the red carpet.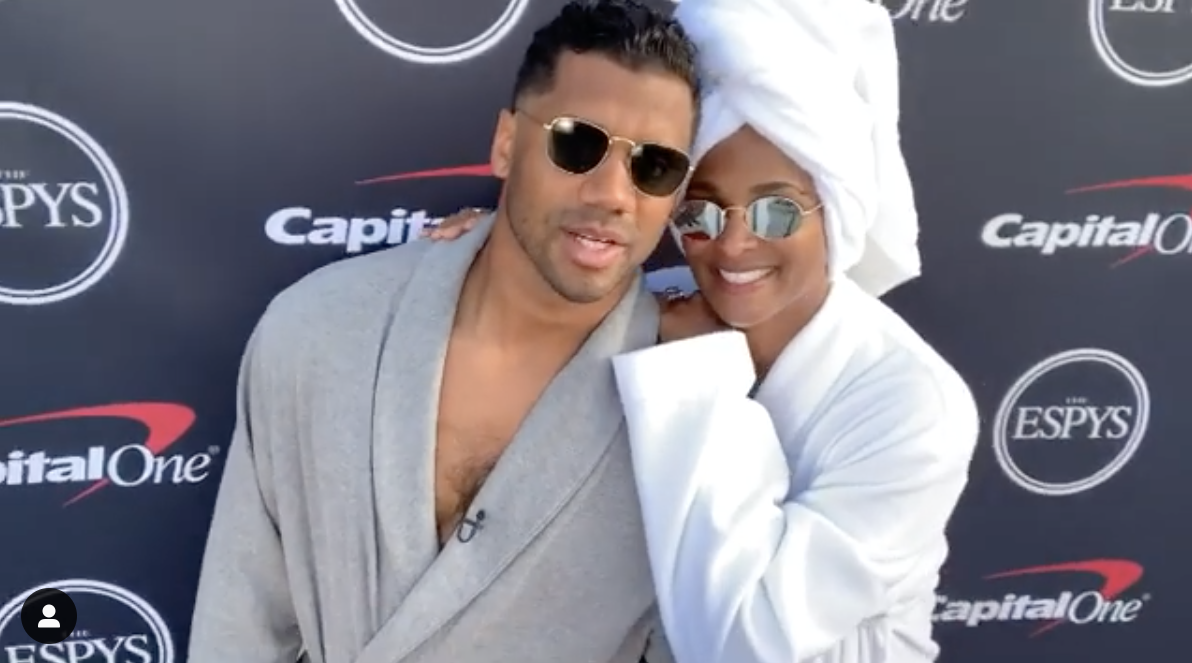 Adorably, they even stopped to answer "reporter" questions, like "Russell, is it true that you're better than Tom Brady?" To which Ciara replied, "Girl, now look at you trying to start some trouble."
"It really felt like we were on the ESPYs red carpet," Russell said on the show, "until the sprinklers came on." Cut to the sprinklers watering a cardboard cutout of LeBron James.
One of the best parts from their bit was when Russell asked Ciara what she was wearing, to which she said, "Whatever I want, because I'm pregnant."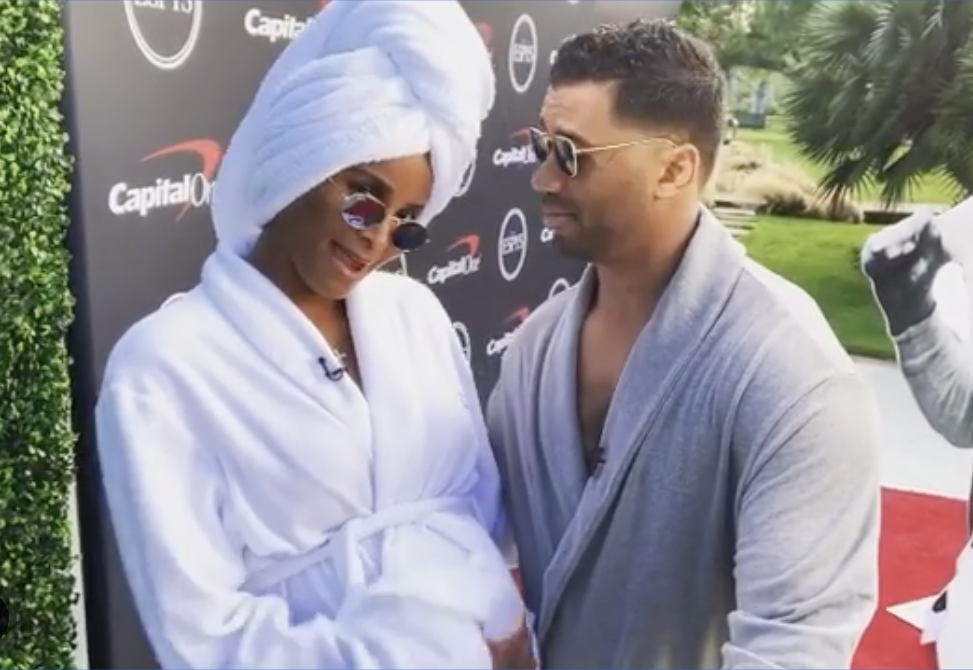 Can Russell and Ciara host every awards show remotely?