It's been a long eight months since Blake Lively blessed us with a red carpet appearance, but today she ended her hiatus in typically fashionable form.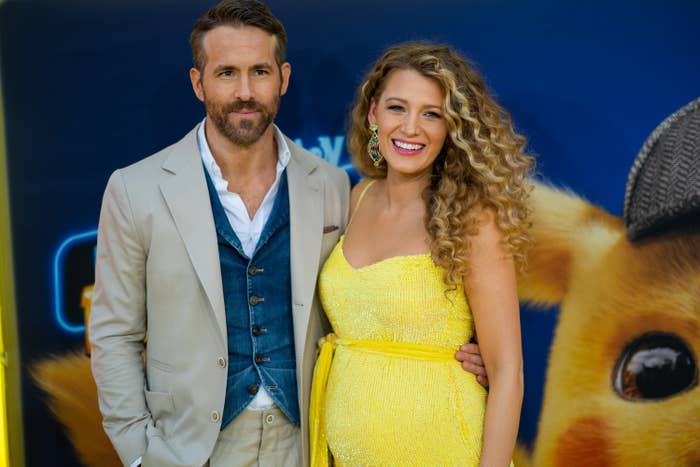 The last time Blake walked the red carpet was back in May at the premiere of her husband's film Pokémon Detective Pikachu while she was pregnant with her third child, and she looked like a ray of sunshine in this fun gown.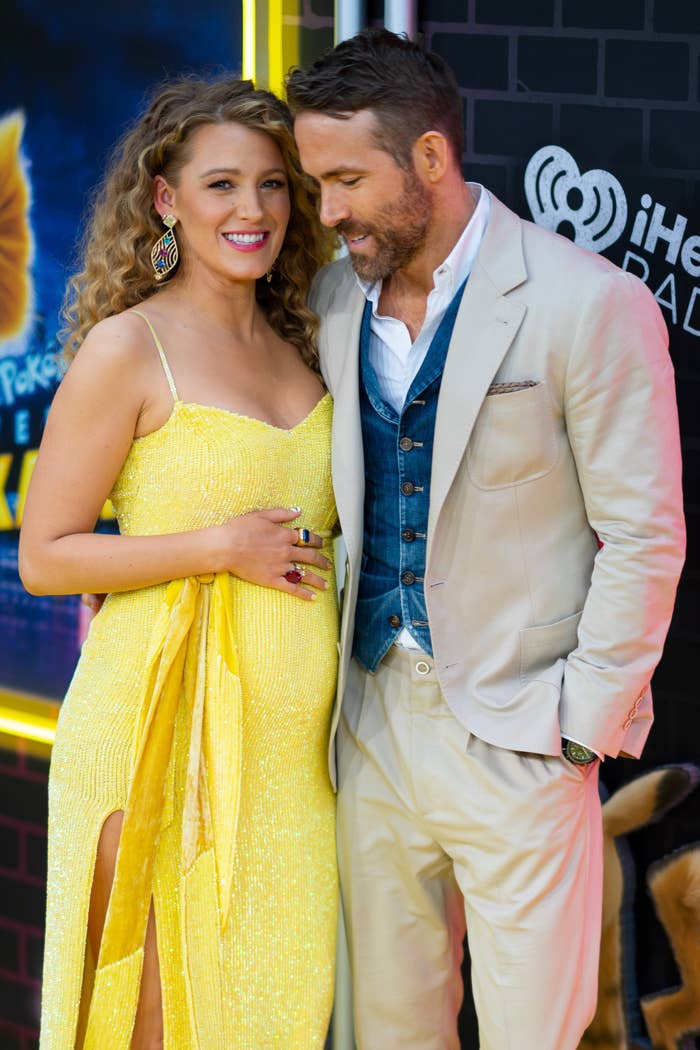 These days, though, Blake has a new look and the vibe is femme fatale. When she stepped out in New York City to promote her new movie, The Rhythm Section, she looked like a classic film heroine in a trench dress, elbow gloves, and laced-up boots.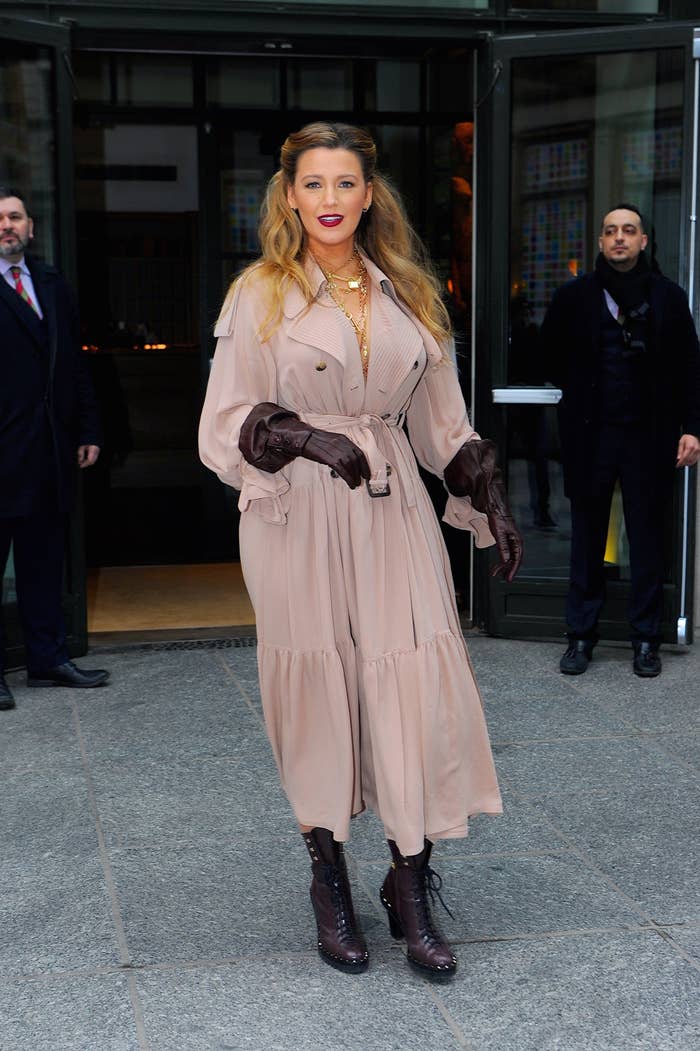 Hours later, though, she managed to one-up that in a stunning velvet gown with leather opera gloves, stiletto boots, and unmissable jewels.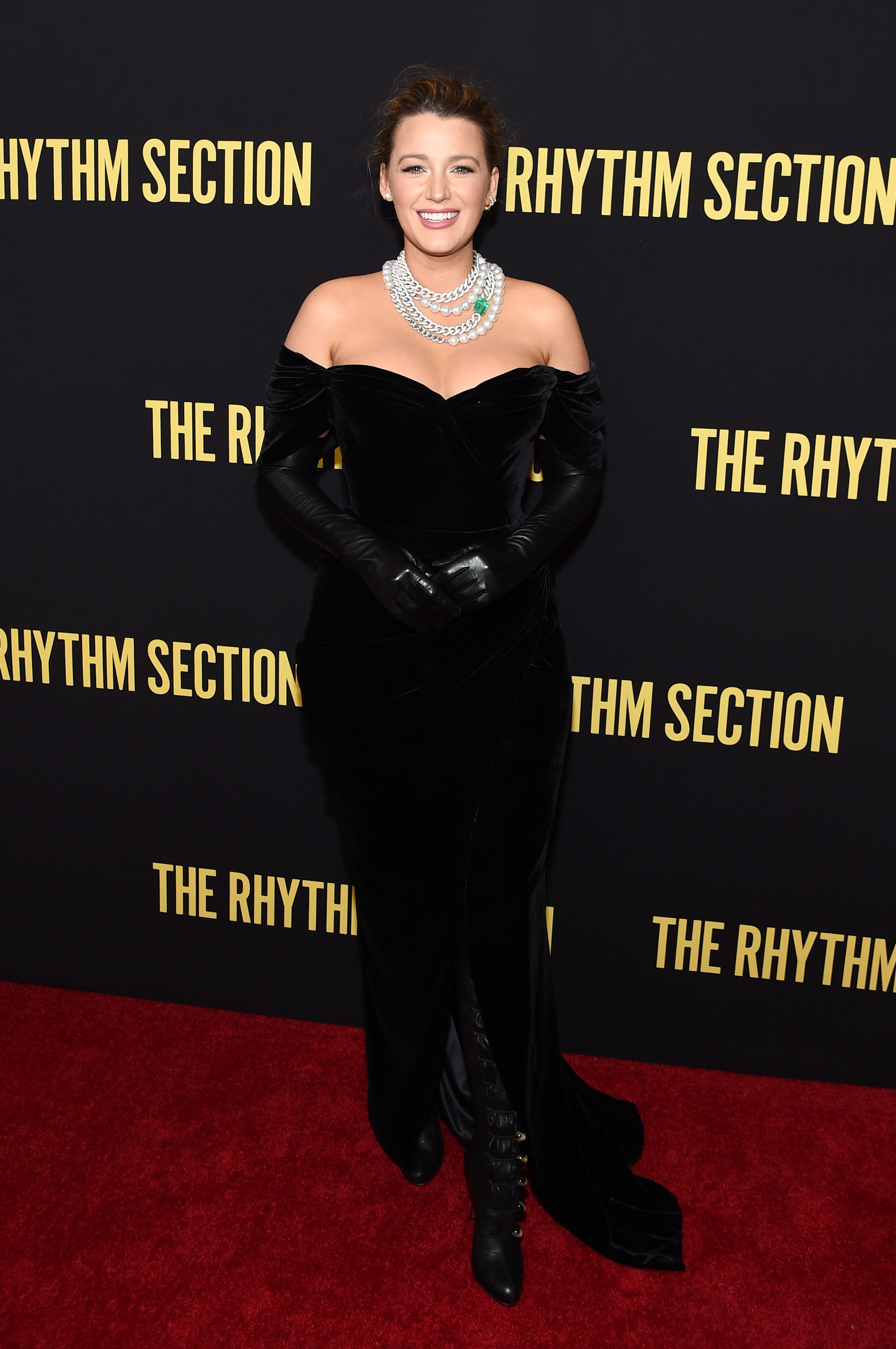 Can we just take a moment to appreciate this look?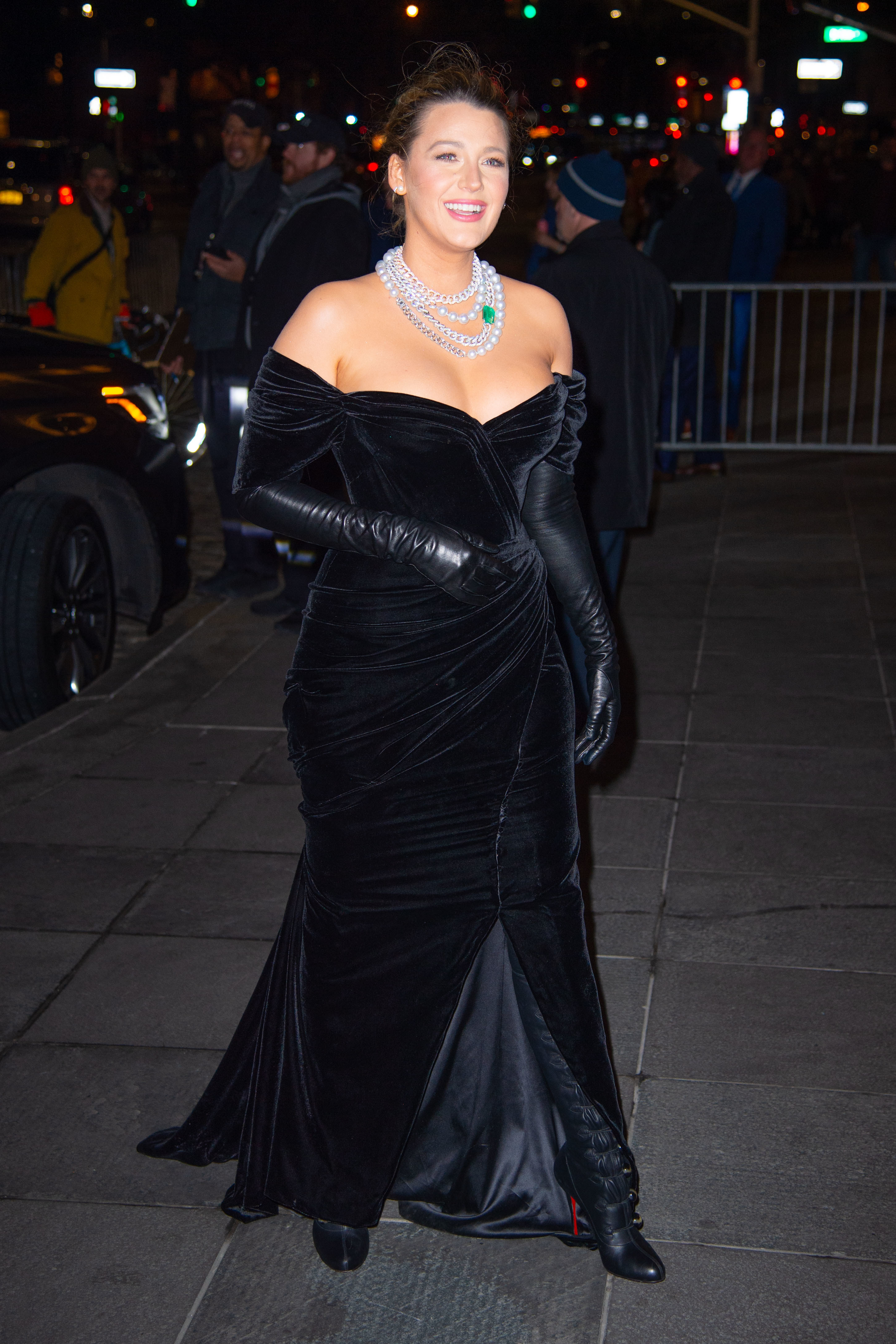 It serves.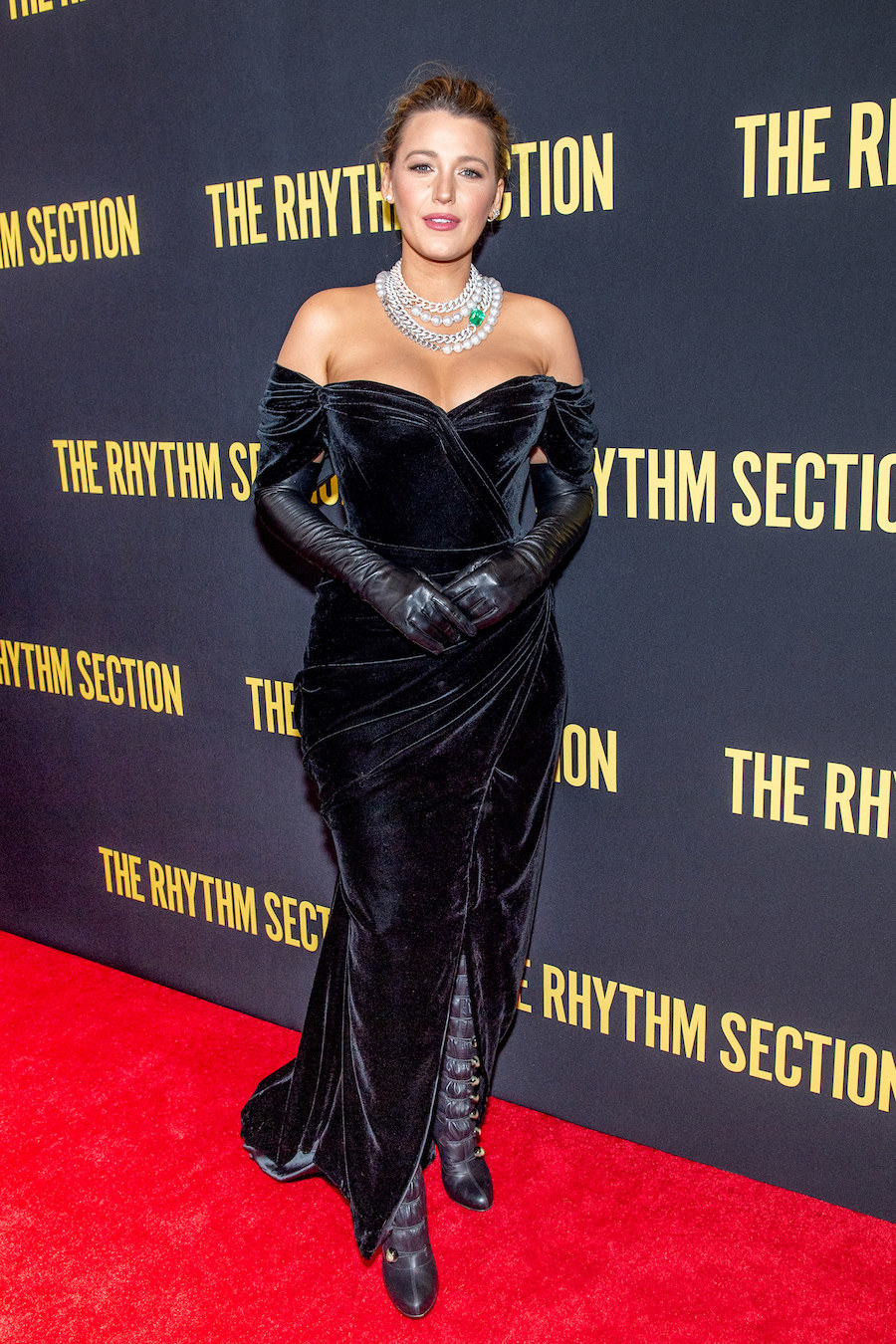 And this is only the start of her new press tour — get ready for a lot more fashion moments like these soon.