Fact: Billie Eilish doesn't have the same fear threshold as you and me. Like, who else would allow spiders — and specifically tarantulas — to crawl all over their face and in their mouth?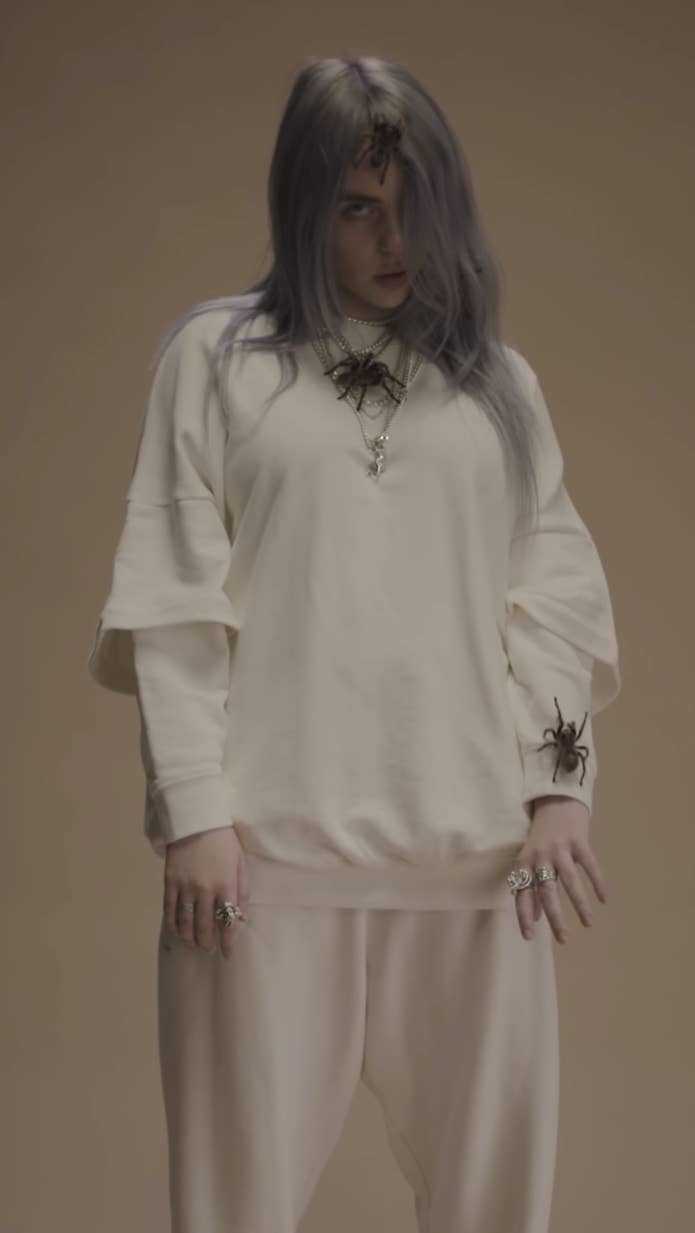 As it turns out, though, her music video for "You Should See Me in a Crown" isn't the only time Eilish has gotten up close and personal with spiders.
Neither was her tour announcement video, where she remained uncomfortably calm as a tarantula hung out inside her mouth.
Apparently, Billie chooses to hang out with tarantulas even when it's not for work — or at least one: her pet.
When Billie was recently asked about letting the spiders roam all over her face for the sake of a music video, while in conversation at the Grammy Museum, she casually brought up her pet tarantula.
"I have a pet tarantula," she said, as Variety notes, before inviting a fan to hang out with it. "You should come over and see him. He's blue, and he's very cute. They're fun. They're not gonna hurt you. They're cool. They have personalities."
TBH, how could you pass up the opportunity to hang out with Billie and her pet tarantula, even if you're scared of spiders?
Science backs up Billie's observation about spiders having personalities, too.
According to a 2013 study in Proceedings of the Royal Society B, spiders have their own eccentricities and individual vibes like "boldness and aggression." Billie knows what's up.
At this point, Billie is kind of an expert when it comes to spiders.
She's also talked about how much she loves shocking people.
I just have one question: What is the name of Billie's spider??